In 1987, Cleve Jones and friends came up with the idea for a memorial in memory of those who had died of AIDS so they will not be forgotten. This memorial is known as
The AIDS Memorial Quilt
. Twenty-seven years later and this extraordinary memorial, which includes more than 48,000 panels from every US State and over 28 countries, continues to be an uncommon and uplifting dedication to those who have lost their lives to AIDS. Now for the first time in nearly two decades, New York City will host The AIDS Memorial Quilt, with a display on
Governor's Island
, thanks to Kiehl's.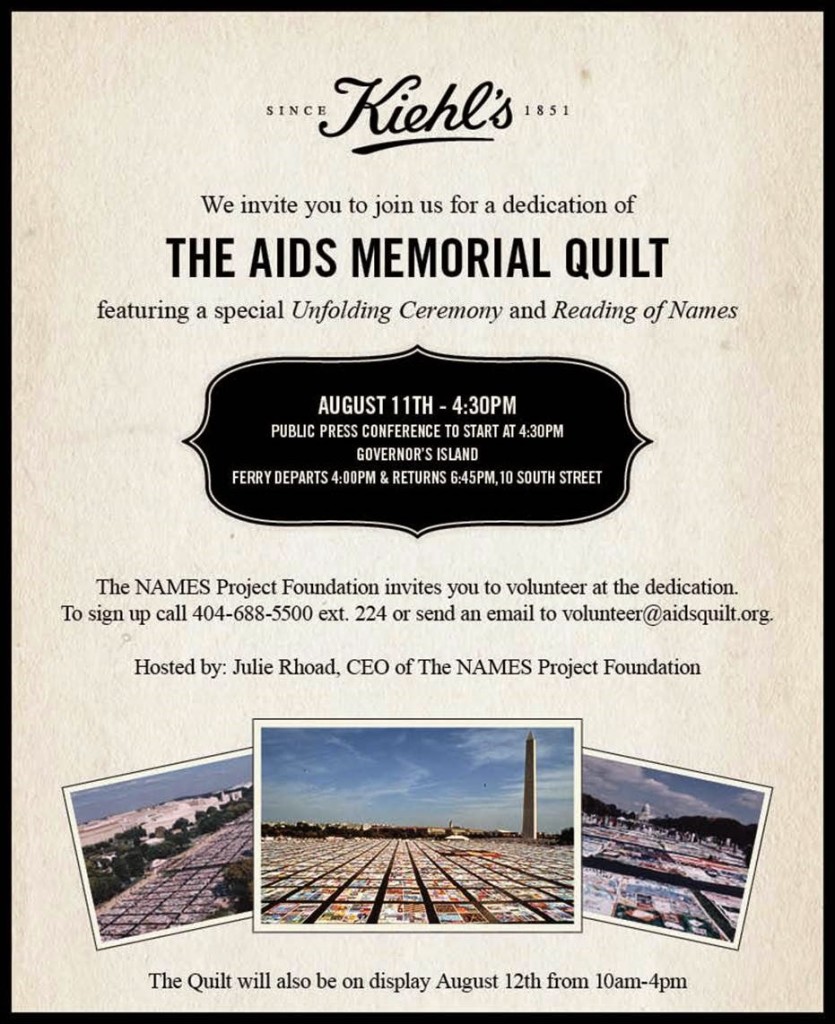 You are invited to join the riders of Kiehl's LifeRide for amfAR at the open-to-the-public dedication of The AIDS Memorial Quilt on Monday, August 11th at 4:30 pm hosted by The NAMES Project Foundation CEO, Julie Rhoad. The event will feature a special Unfolding Ceremony and Reading of Names. The event also invites you to volunteer your time if you want to get involved at the dedication; please contact The NAMES Project Foundation at (404)688-5500 ext. 224 or volunteer@aidsquilt.org.
For those of who who can't make it to this event on August 11th, The Quilt will still be on display on Tuesday, August 12th from 10am – 4pm.