When it comes to getting and being healthy, we have to give up a lot of our favorite foods and drinks, much to our displeasure. One of the biggest things people give up is soda because of its high sugar content, artificial ingredients, and calorie content. As someone who sometimes needs a soda every now and then, it's very difficult to give it up. Because of this, we're always looking for new ways of enjoying the bad-for-you beverage, while remaining healthy. That's where 
DRY Soda
and it's delicious four all-natural ingredients come in. You read that correctly, there are only FOUR ingredients in these sodas, created by Founder and CEO, Sharelle Klaus.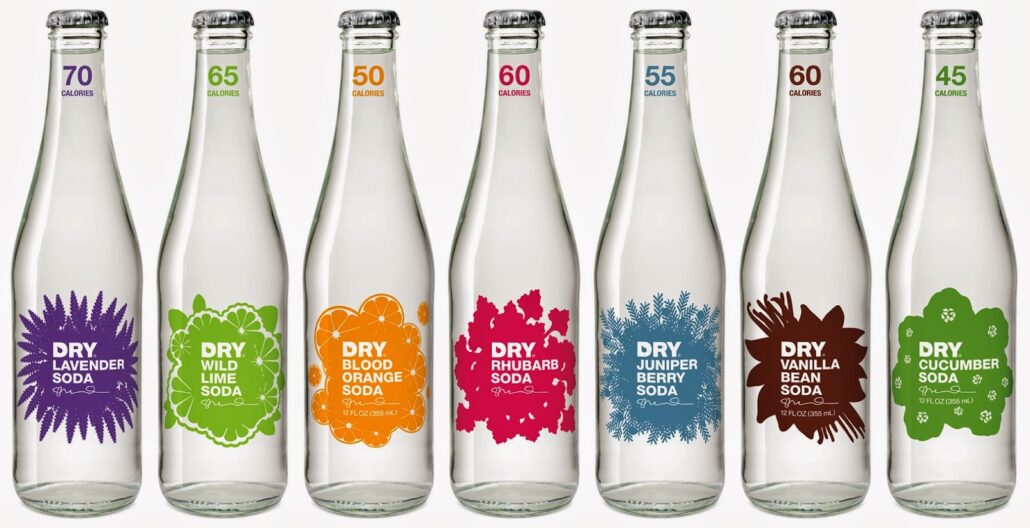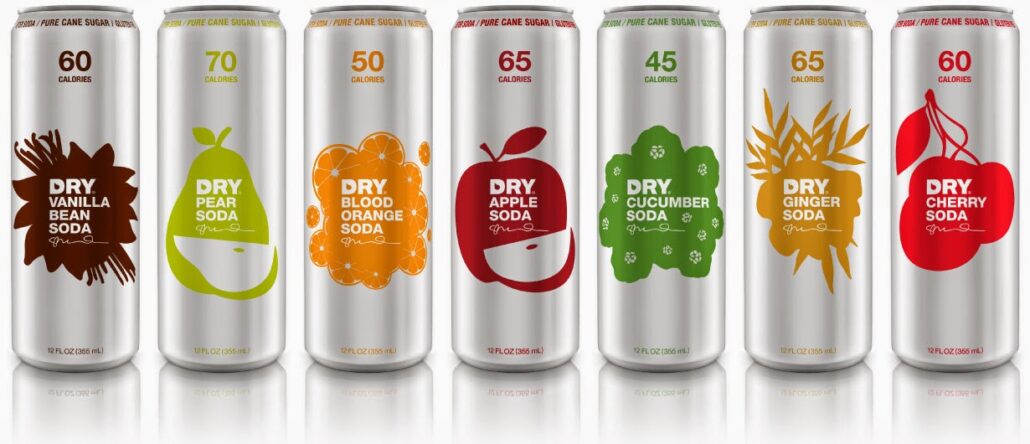 So what exactly are these ingredients that make up this groundbreaking range of sodas? DRY Soda's four all-natural ingredients include purified carbonated water, pure cane sugar, natural flavors extracted from fruits, flowers or herbs (see flavors below), and a clean preservative. That's all! These four ingredients make DRY Soda a less sweet, lightly carbonated, craft soda. A special formulation that is certified gluten free, OU certified kosher, caffeine free, and sodium free, which allows the brand's unique soda flavors (of which there are eleven) to stand out. It contains 1/4 to 1/3 of the sugar of traditional soda, 11-19 grams of sugar to be more precise. In fact, did you know the word DRY means less sugar in wine-lingo? Hence the name. DRY Sodas also only have 45-70 calories (depending on the flavor, and as shown on each can and bottle).
The eleven flavors of dry were developed to pair beautifully with the flavors of foods and spirits, making DRY the perfect soda to sip on its own, pair with a great meal or mix into signature cocktails. The flavors include: Lavender, Wild Lime, Blood Orange, Rhubarb, Juniper Berry, Vanilla Bean, Cucumber, Pear, Apple, Ginger, and Cherry. Discovering each of the flavors is surprising, every time you think you may have found your favorite, another one delights you. So far our top favorites include Lavender, Vanilla Bean, Wild Lime, Apple and Pear.
Two of DRY's flavors, Cherry and Pear, are in their new Discovery Pack, a curated selection of DRY's best-selling flavors which contains tasting and pairing notes and recipes, and were developed by former "Top Chef" and restaurateur Richard Blais – you may remember him as the runner-up from season 4 and winner of Top Chef: All-Stars, season 8. This Discovery Pack is similar to the variety packs made popular by craft beer makers which highlight seasonal favorite flavors.
You can purchase DRY Soda's amazing flavors at select retailers such as Whole Foods, Krogers, Fairway, Balducci's, etc  and online on www.drysoda.com. A 12-pk of DRY Soda's slim aluminum Cans retails for $15.00 and 24-pk of DRY Soda Bottles retails for $32.00.