Are we surprised that National Relaxation Day and National Rum Day are a day apart? Not at all, we think the universe set it up this way for a very good reason – one doesn't work without the other. Today we celebrate the two R's –
RUM and RELAXATION
. So attention, all you rum-enthusiasts, we're talking to you and sharing delicious cocktail recipes from Cruzan Rum to enjoy both days. Life can be stressful but you must remember to take time to slow down, breathe deeply and kick back and relax with a delicious
Cru-Zen 
rum cocktail on tomorrow, August 15th,
National Relaxation Day
. This zen cocktail will have you in a calming mentality so the focus can remain on you and enjoying the day.
Cru-Zen Cocktail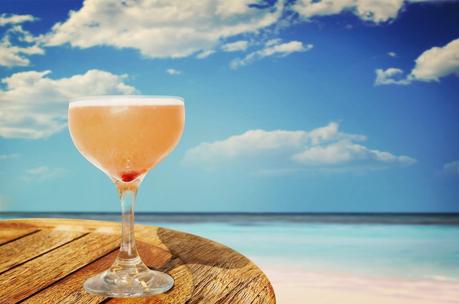 1 1/2 parts Cruzan Aged Light Rum
1/2 part White Vermouth
1/2 part Chamomile Syrup*
1/2 part Fresh Lemon Juice
1 Egg White
Dash of Bitters
Combine all ingredients in a shaker. Shake without ice to combine. Add ice, shake vigorously for 10 seconds and double strain into a chilled coupe glass. Garnish with two drops of Bitters.
*Chamomile Syrup: 
Steep two Chamomile Tea Bags in 8oz. hot water for 5 minutes to make double strength tea.
Add 8oz. sugar to tea and stir until sugar is dissolved. This syrup will be good for one month.
After you're done relaxing, it's time to kick up the festivities just a little bit. On National Rum Day, Saturday, August 16th, honor this celebratory day with a bit of coconut creme and peachy rum goodness. Seeing as August is also National Peach Month, the Cruzan Peach Perfect Day cocktail is an ideal drink to toast this national observance day.
Cruzan Peach Perfect Day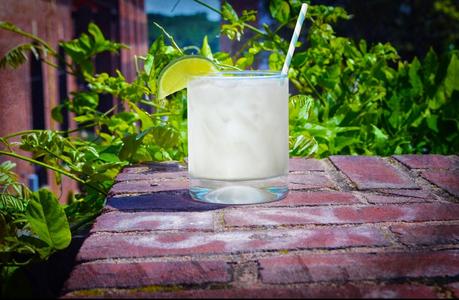 1 part Cruzan Peach Rum
1 part Cruzan Aged Light Rum
1/2 part Coconut Creme
1/2 part Fresh Lime Juice
Add all ingredients into a cocktail shaker over ice. Shake vigorously for 10 seconds. Strain over fresh ice into an old fashioned glass. Garnish with a Lime Wedge.
Got any rum cocktails you'd love to share? Feel free to recommend your favorites drinks with us.