We're back to covering one of our favorite Paris Haute Couture Fashion Week designers, Ziad Nakad. While we have drooled over at least two of his Spring/Summer couture collections, this will be the first time we've covered their Fall/Winter couture collection, but it certainly won't be our last. The Ziad Nakad Fall/Winter 2021-2022 collection is titled Renaissance and it is absolutely breathtaking. The collection is so beautiful, it will have you get down on your knees and pray for forgiveness for putting on those pandemic pounds.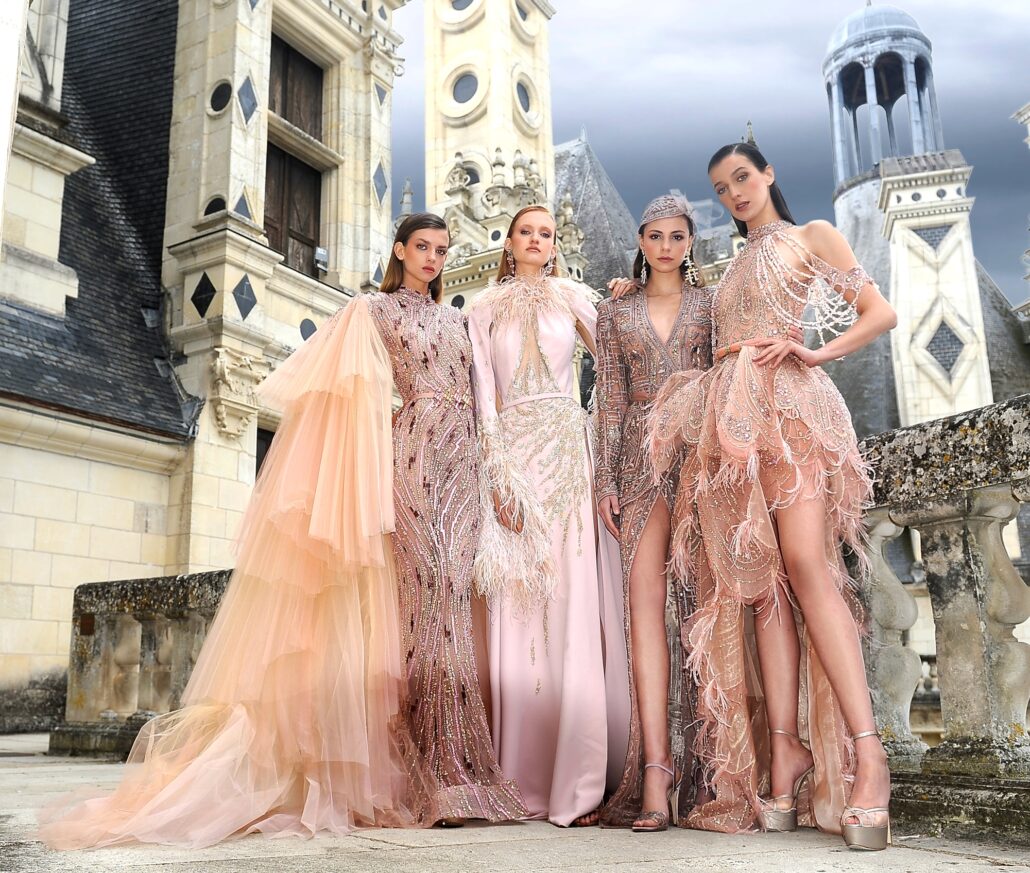 Ziad Nakad is very passionate about architecture, so it's no surprise that the backdrop for the Ziad Nakad Fall/Winter 2021-2022 collection is the Château de Chambord; its famed open double staircase is his inspiration. He also knows how to celebrate femininity. His great attention to detail, his ability to glorify a woman's beauty, and the way he captures and epitomizes glamour are great testaments to his brilliant aesthetic.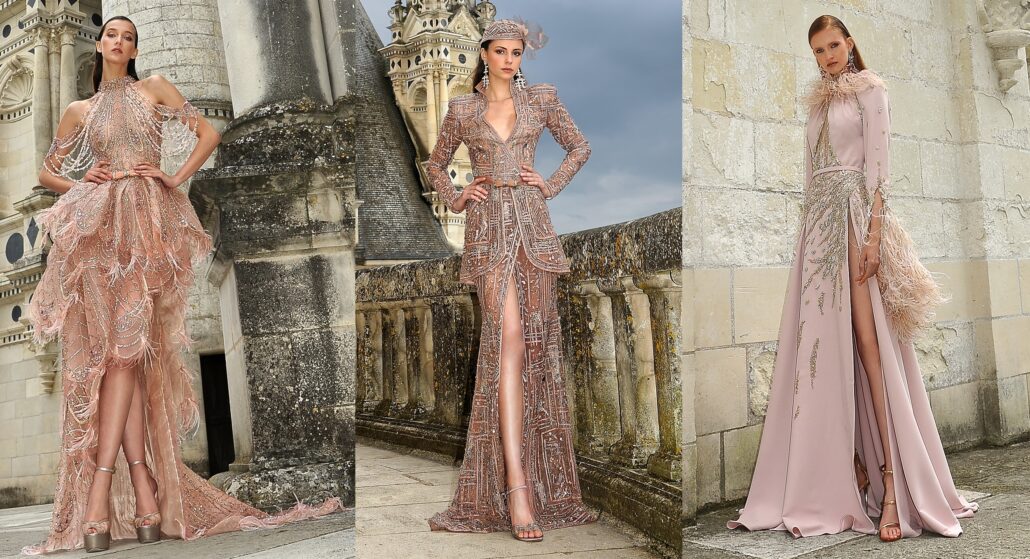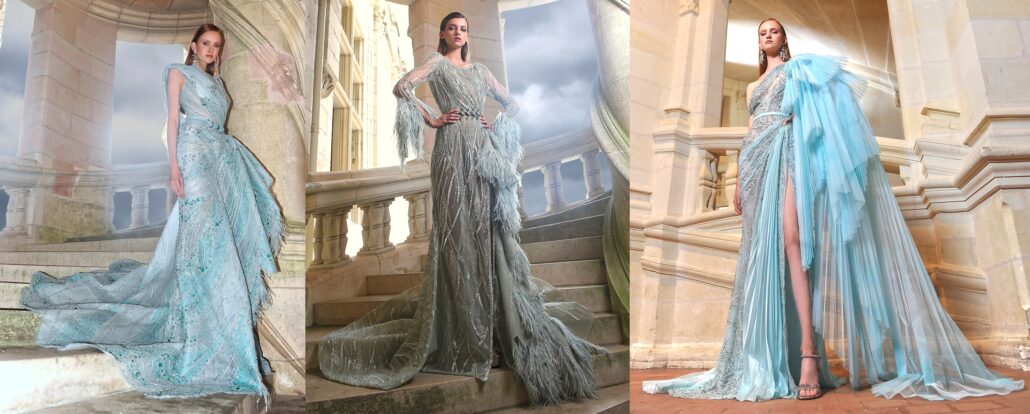 The collection's color palette is tinted with pastel colors, all hand-embroidered in the Ziad Nakad's atelier in Beirut.  Like previous columns, the architecturally fitted dresses compete with the lightness of the impeccable pleats. Feathers and multiple layers of tulle also added to the collection's diaphanous gowns. The sexy and airy fluid dresses, in shimmering colors of peach, purple, yellow, ivory, and blue, pay tribute to the historic tapestries and paintings of the castle.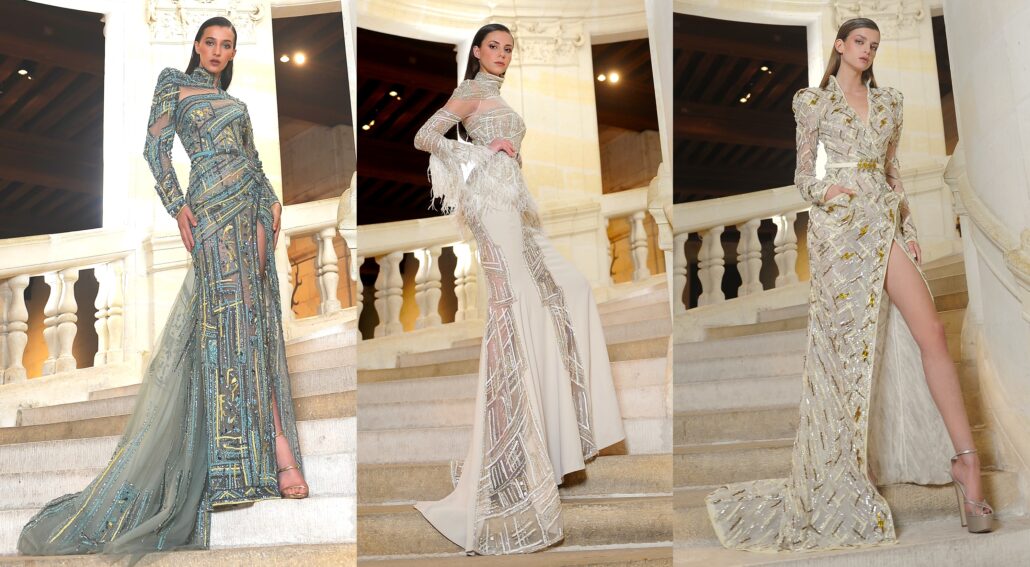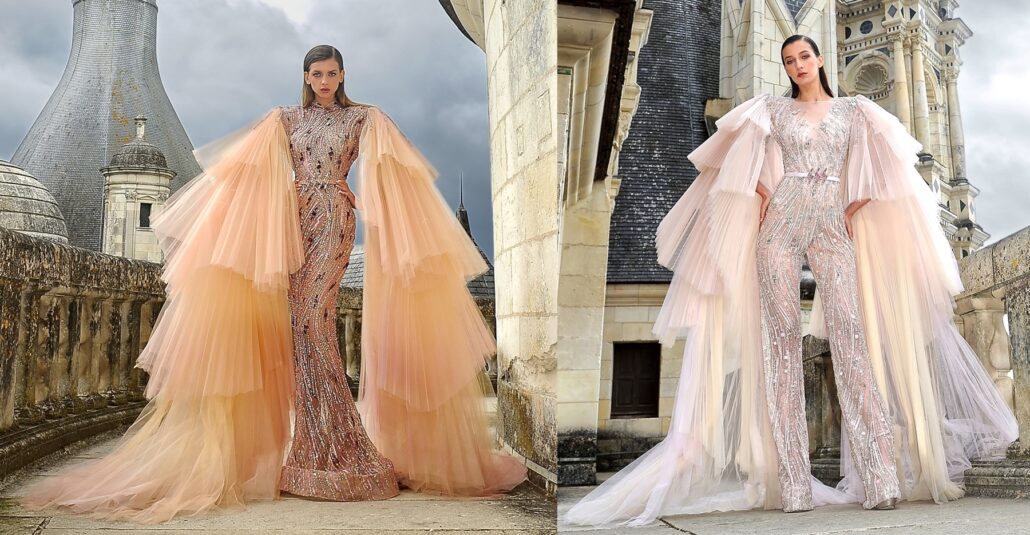 As you can see, falling in love with the Ziad Nakad Fall/Winter 2021-2022 collection is undeniable. Of course, Ziad makes it so easy to do so. His mix of elegance and dramatic flair is why we swoon season after season.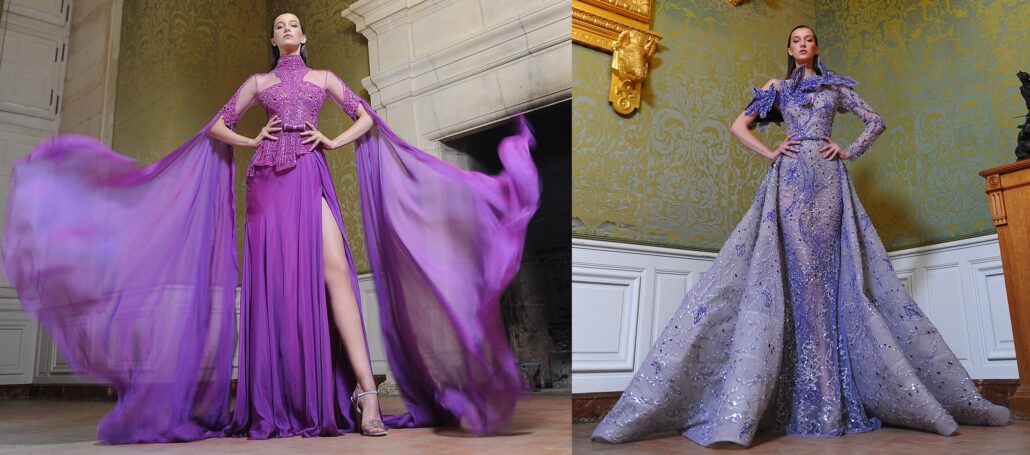 Enjoy more looks from the Ziad Nakad Fall/Winter 2021-2022 couture collection in our slideshow directly below; then keep scrolling for his most epic design.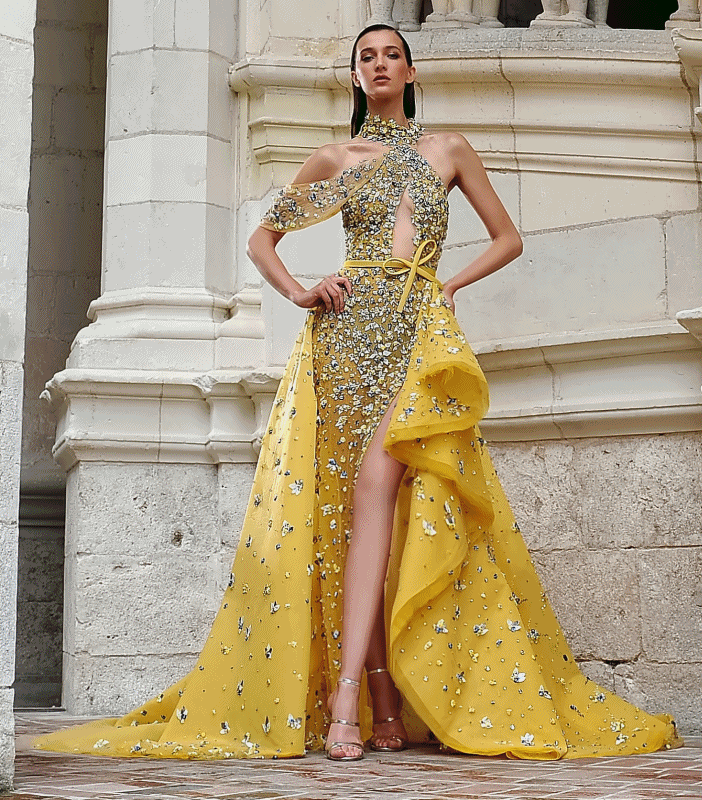 Last but in no way least, we present Ziad's majestic, hand-embroidered wedding dress. This modern-day fairy tale-worthy gown closed his dream collection and you can see why we're completely enamored. To call it striking would do it a disservice. Coming up with an aptly descriptive term to describe its beauty will definitely take some time.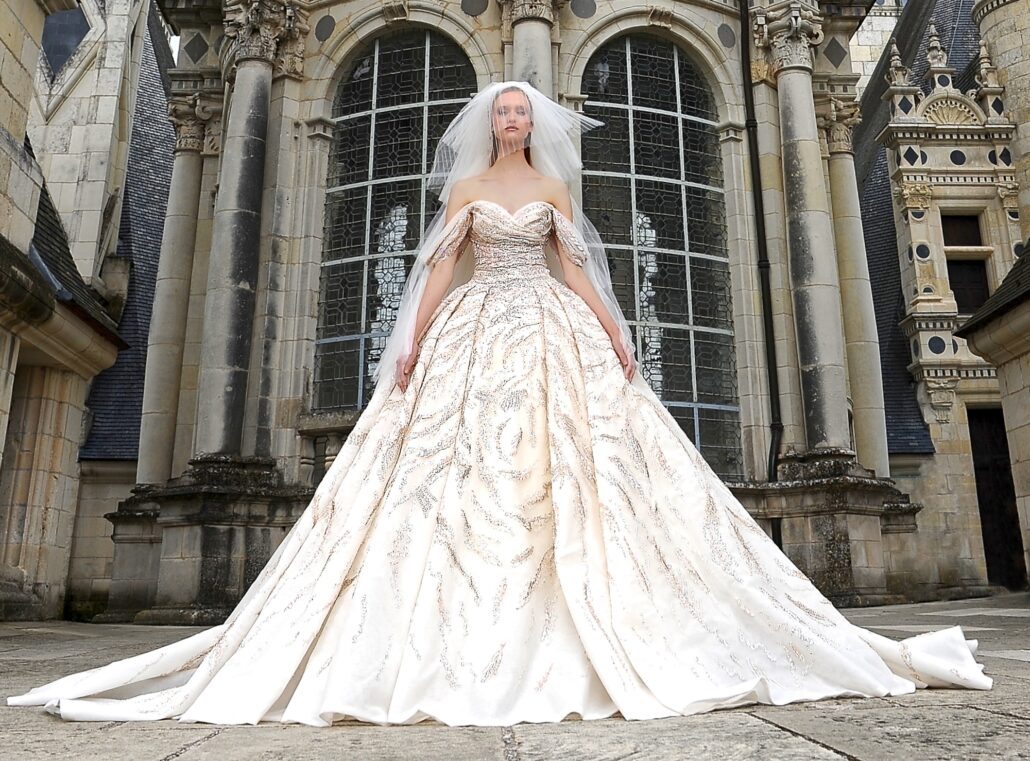 We know you enjoyed this gorgeous, luxury collection as much as we did. We'd love to know your thoughts on the Ziad Nakad Fall/Winter 2021-2022 couture collection. Let us know what you think in the comments.
All images courtesy of Greg Alexander © Méphistophélès Productions