Tis' the season for baking and what better recipes to try than a few decadent, seasonal flavors from Duncan Hines. One of the reasons we love fall is the tantalizing scents that wharf from our ovens when we put our home-cooking skills to the test, but then again, do we really need a reason to indulge in these heavenly treats? For the Fall season, Duncan Hines brings three new must-try desserts –
Decadent Black & White Cupcakes
,
Limited Edition Autumn Velvets Cake
, and
Red Velvet Brownies
.
Decadent Black & White Cupcakes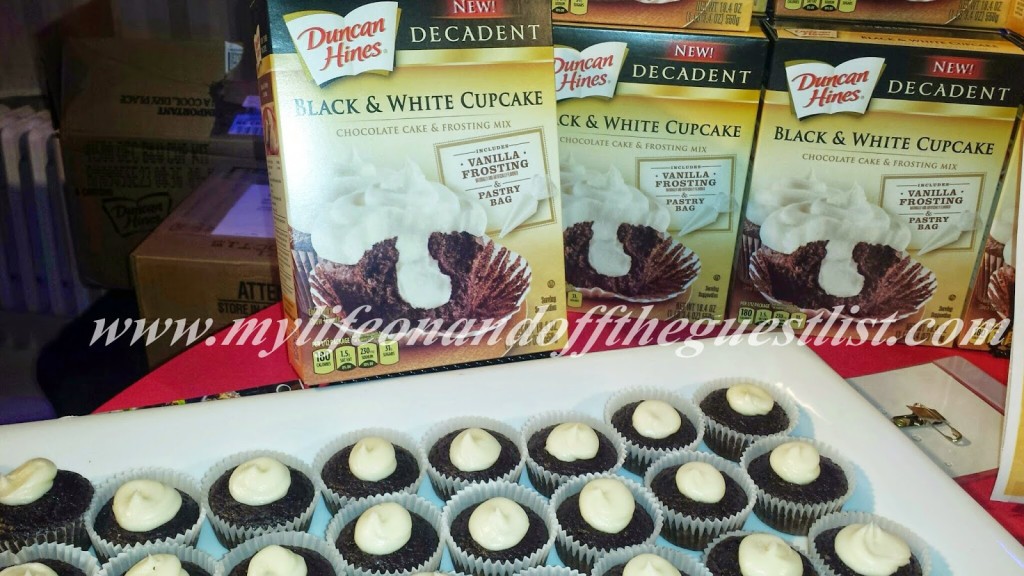 Love cream-filled cupcakes? This mouthwatering cupcake kit contains chocolate cupcake mix and vanilla frosting that makes it incredibly easy to for you to impress friends and family with professional looking cupcakes. Say goodbye to the high costs of going to a specialty cupcake shop and hello to delicious, low cost decadence. Along with the above cupcakes, this kit is great for making Black & White Cookies.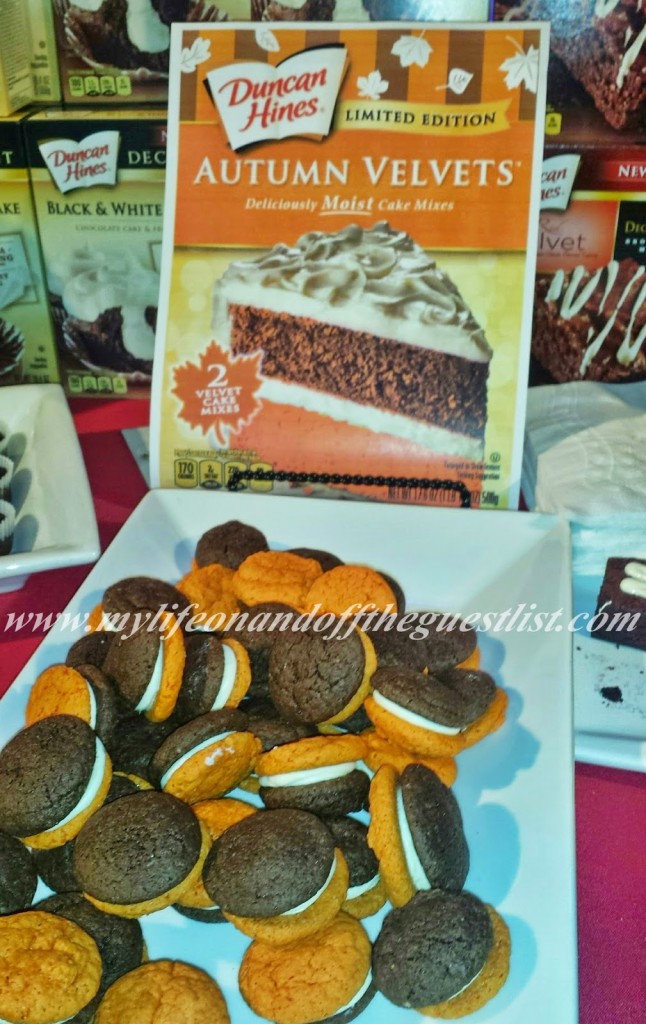 This Limited Edition seasonal velvet builds upon the bakery trend of colored velvets beyond Red Velvet. Boasting two velvet cake mixes in one box, one brown velvet, and one orange velvet, Duncan Hines is making fall a delicious one. Whether you're celebrating the changing of the leaves or Halloween, Duncan Hines makes seasonal treats look yummy. Enjoy making the above Whoopie Pies, or create some Autumn Velvets Spiced Biscotti, or Autumn Swirl Cake with Maple Spiced Frosting.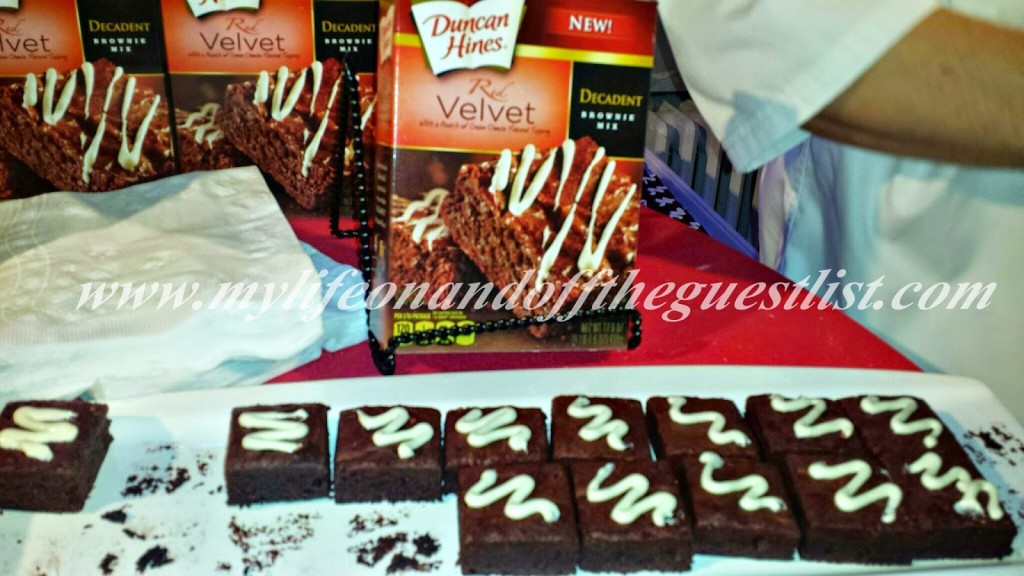 What happens when you combine two beloved desserts into one? You get ecstasy in snack size bites. The Decadent Red Velvet Brownie mix brings the amazing taste of Southern red velvet flavor to the classically delicious Duncan Hines brownie. You won't believe the taste when you indulge in this sinful treat, especially when topped with the enclosed pouch of cream cheese flavored topping. Want to try a recipe besides brownies, why not try the Red Velvet Glazed Cookies, they are equally amazing, although you may find yourself indulging a bit too much.