When it comes to keeping our bodies in tip-top shape, hydration is key. But, is simple hydration enough in a post-Covid19 world? We love the idea that there are products and beverages that not only keep you hydrated but also provide another health benefit to your body. In today's climate of health uncertainty, it's very beneficial to consume products that go above and beyond their basic functions. Trust us when we say, you'll want more than just basic hydration. You'll want what these better-for-you beverages have to offer.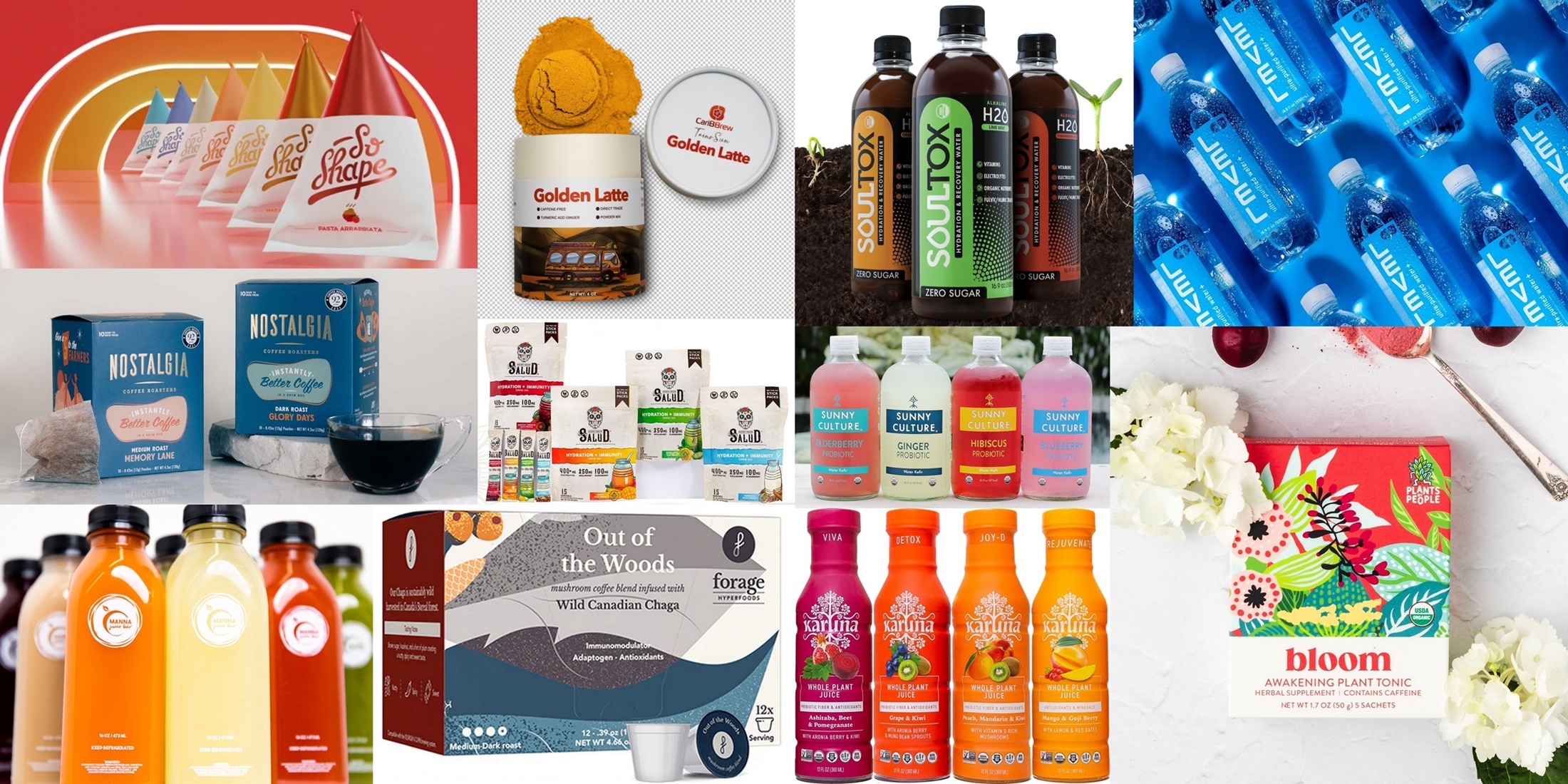 Get ready to partake in beverages that do much more than quench your thirst. Some will help you lose weight, others will get your body to its optimal balance and all are delicious. Join us as we introduce you to beverages from Caribbrew, Nostalgia Coffee, So Shape, LEVEL Water, Plants by People, Lucky Soul, Manna Juice Bar, Sunny Culture, Karuna Immunity, Forage Hyperfoods, and Salud.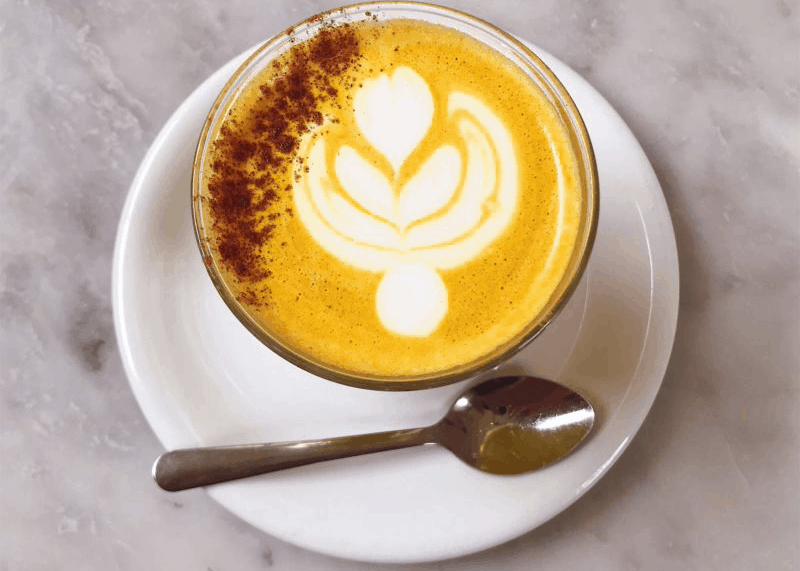 The Caribbrew Golden Latte is a delicious blend of Haitian turmeric and spicy ginger with notes of cinnamon and licorice star anise. Turmeric and ginger are known for their anti-inflammatory and immune-boosting properties. Add this blend to your caffe latte, your hot chocolate, or simply to your favorite milk! It makes a tasty and healthy base for your drinks. Caribbrew partners with farmers in Haiti who grow turmeric and ginger. No preservatives, vegan, no added sugar, fresh ingredients – farm to cup! It's best if used within 3 months after opening (don't worry, as we're finding out, it won't last long). As always, each purchase makes a difference! Indulge in its deliciousness for only $20.
Grab a box of Nostalgia Coffee Roasters' Brew Bags and be on your way to enjoying an epic cup of coffee wherever you go! They're the first specialty roaster to create its own brew bags (think of it as high-quality coffee in a tea bag). The brand brings convenience and whole-bean taste to coffee lovers and a new way to experience bold, rich flavors. You'll still get the full jolt of flavor packed into each brew bag, just with no fancy equipment needed – less hassle, more exceptional coffee. The coffee is 100% ethically and sustainably grown and sourced globally. Choose from a medium or dark roast blend. The brand is committed to sustainable business practices, fair wages, putting women in leadership roles, having a diverse team, and giving 5% of revenue back to producers. Get a pack of 10 for $25.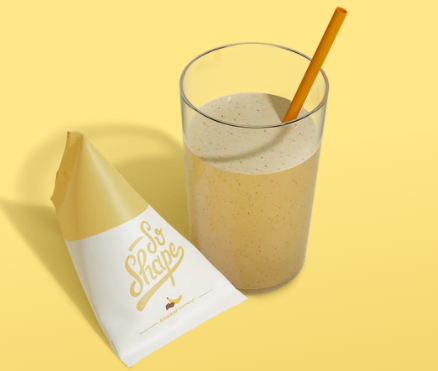 So Shape was created from a need for a dieting option that worked. Using scientific data and advice from the top food scientists across France, So Shape is a diet plan that you can easily stick with and combine with your usual routine. The So Shape Challenge is made up of 5, 14, or 28 days of tasty meals and beverages, featuring a variety of flavors to help you really stick to it and reach your goal. Just swap two meals for So Shape ones, the third is rule-free. We'll be doing a more in-depth review of So Shape as we finally try to get rid of some (or all) of these pandemic pounds.
Over 1,000 positive reviews call So Shape the diet they have been waiting for. It's said to be scientifically proven to work with no added fuss to your life. Check out their many shake and meal flavors, as well as their plans priced as follows: 5-Days $59, 14-Days $139, 28-Days $239.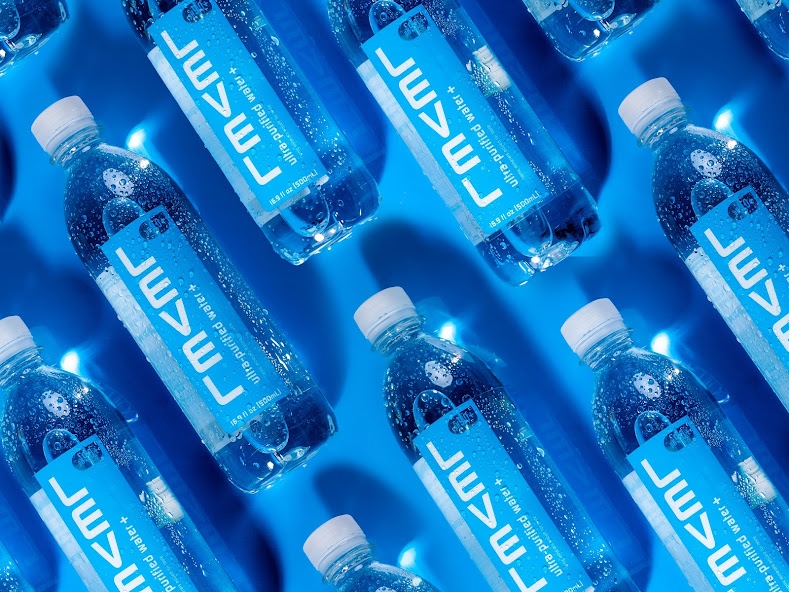 Water is the ultimate of healthy beverages. If you're going to chug some water, why not make it one that betters you and helps you LEVEL up? Meet LEVEL Water, the go-to source for alkaline-infused H20 that not only tastes clean and refreshing, but also elevates the mind, body, and spirit. By undergoing 11 stages of purification with added trace minerals of calcium, magnesium, and potassium to bring out water's natural alkalinity, LEVEL Ultra-Purified Water+ provides a hydrating pH balance of 9.0. With a portion of all sales going to MSAADA Inc., a non-profit that focuses on community development and social services, the brand serves as a vehicle for social change by beautifully giving back to the community. The Army veteran and Black-owned brand originated in the Big Easy and now is making a footprint nationwide. Superior taste and hydration are something we all deserve to enjoy. LEVEL Water is available for $20 for 16.9oz, 24 Pack, and $20 for 1 Liter, 12 Pack at www.walmart.com.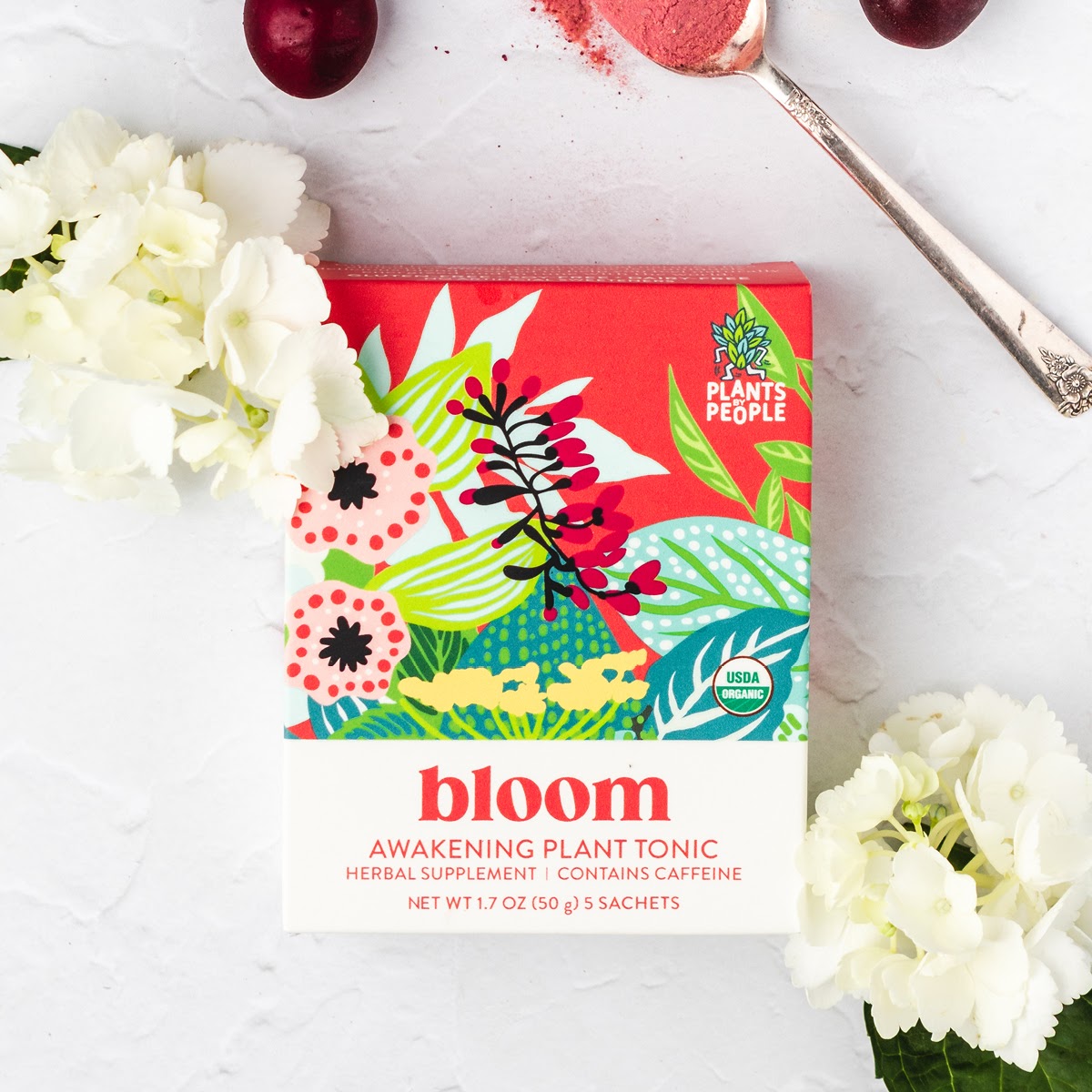 Plants By People have transformed ancient herbal medicine practice to suit modern palates and lifestyles. The powdered plant tonics loaded with superfood and adaptogens are delicious, convenient, and environmentally responsible. Each of their mixable wellness drinks is thoughtfully crafted from 100% organic superfoods, botanicals, and adaptogens. Their sachets are purse- and pocket-friendly, ready to be mixed into your regular drink. No single-use bottles, no additives, no crappy ethics. Price: $9.95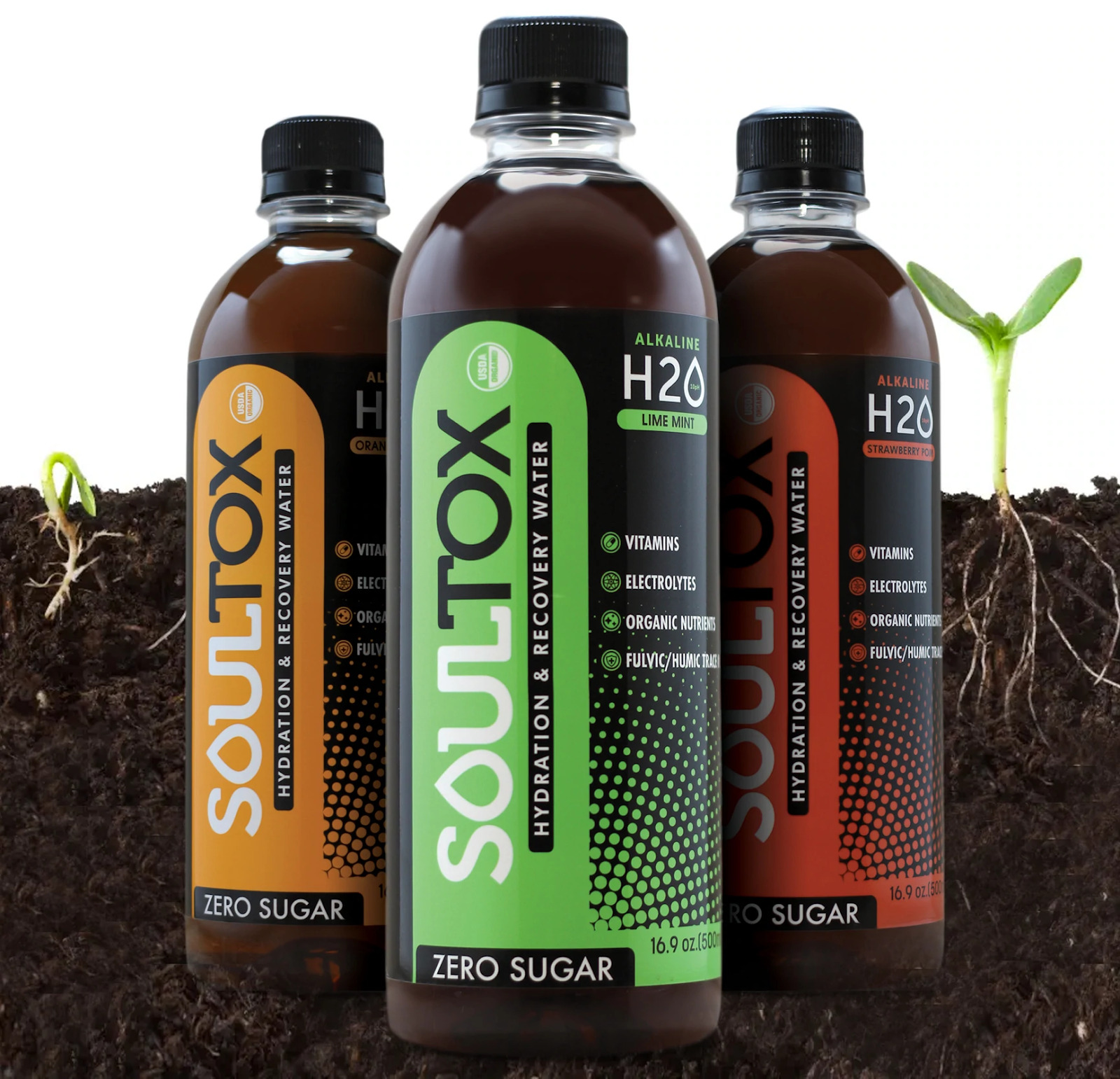 SoulTox, created by Lucky Soul, is the brainchild of Black entrepreneur Vinnie Merrill. His journey is living proof of the benefits of listening to your inner soul when you know things are just not right. These all-natural hydration and recovery beverages help bodies perform better, whether you're athletic or simply looking to improve your overall health. Unlike other recovery drinks, SoulTox aids in digestive health, fights inflammation, and is a complete source of plant-based nutrients with 77 trace minerals and 11 natural amino acids in an alkaline balanced state.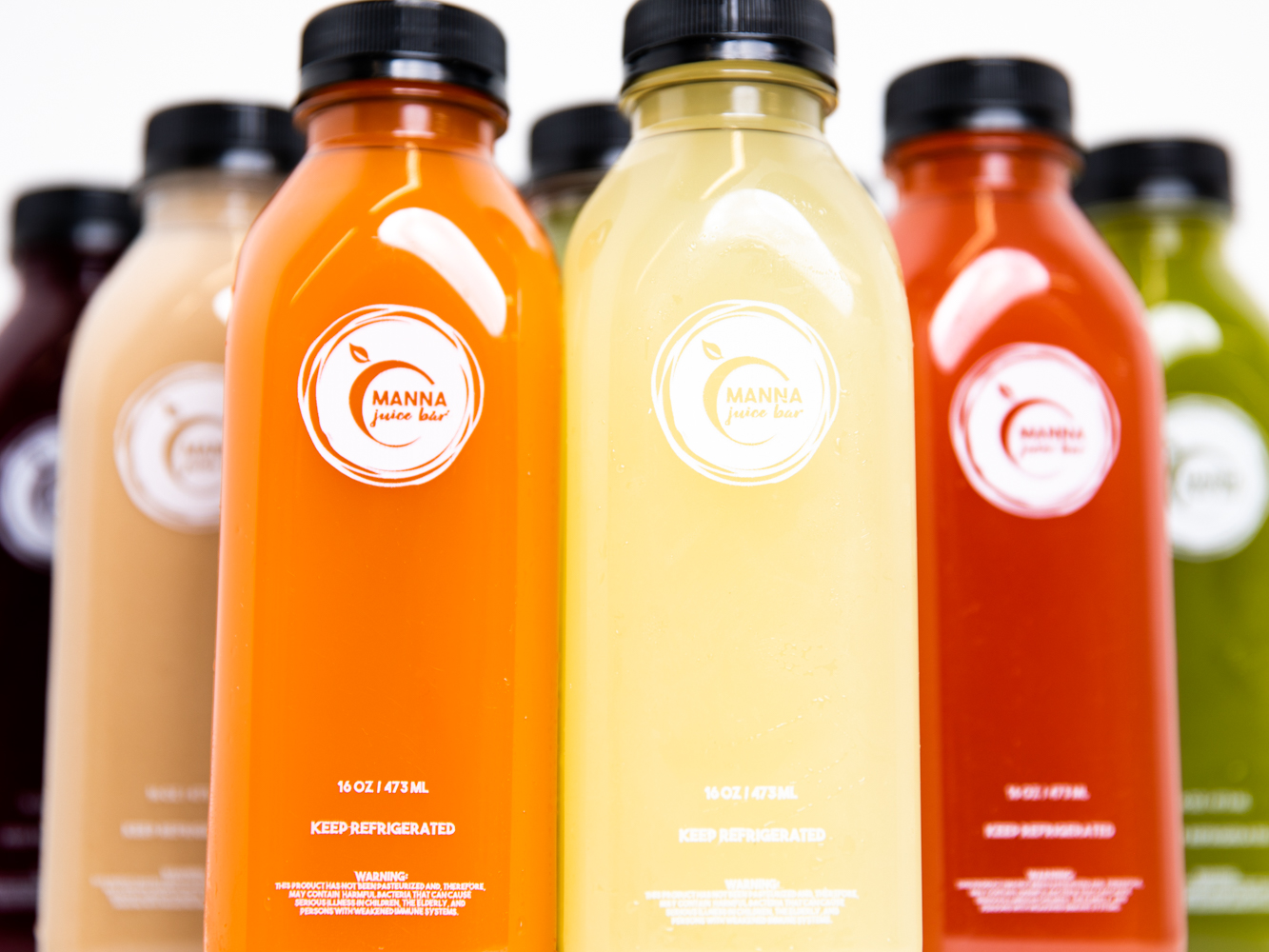 Manna Juice Bar is an easy step to add to your daily routine. The brand offers delicious cold-pressed juices filled with nutrients and all-natural ingredients. It's the healthy dessert you'll want on your seasonal menu. The Dallas-based brand operates a storefront in the Mansfield suburb and now offers its selections nationwide via its e-commerce site. Made from 100% organic ingredients, "cold-pressed" refers to how the juice is extracted. Produce is crushed, then pressed, retaining the majority of the nutrients, literally squeezing up to five times more vitamins and nutrients from fruits and vegetables.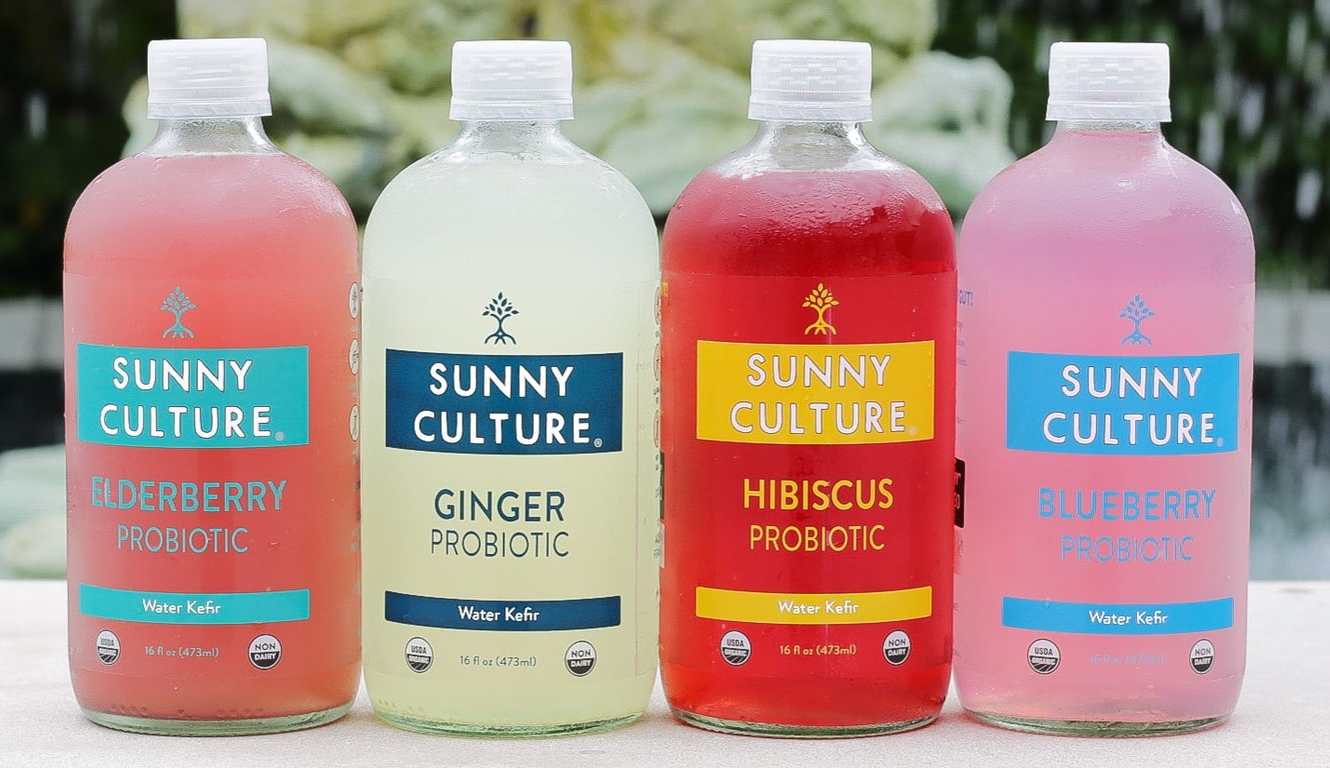 Available on Amazon (both drinks and shots are available wholesale across Florida and at Whole Foods)
Feel good and look good this year with Sunny Culture's probiotic beverages! This brand's mission is to improve gut health and wellbeing for all with a delicious probiotic water kefir drink that makes your gut and taste buds happy. Their belief that everyone deserves a healthy gut (and that getting there should taste delicious) is motivated by 3 core values: wellness, quality, and joy. Packed with functional ingredients like ginger, elderberry, cayenne, and live fermented probiotics, the Sunny Culture probiotic shots are sure to give you the boost your body needs! 12-Pk $49.99.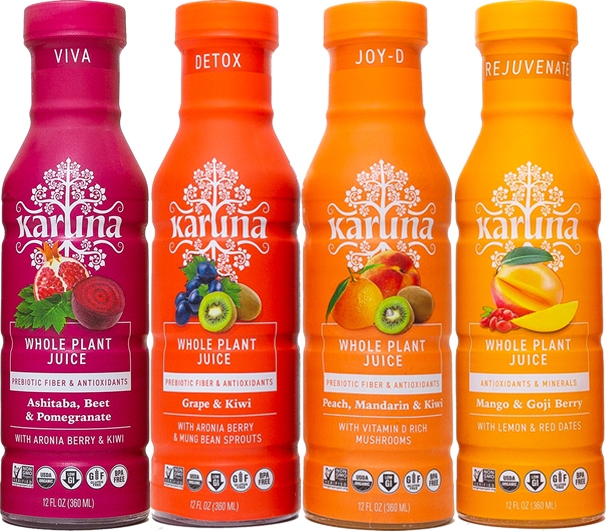 Taking care of our bodies and boosting our immunity has never been more important. This line of juices contains an ORAC level, which measures total antioxidant capacity, higher than three and a half cups of blueberries. You may remember we highlighted the Karviva Unwined for Dry January. It also benefits skin and hair and provides an excellent source of Vitamin A. Founder Dr. Angela Zeng nourishes people with her "food is better medicine" approach. She provides a holistic nutritional and energy source for health-conscious consumers, influenced by ancient Chinese remedies and backed by Western science.
Viva – Ashitba, Beet, and Pomegranate
Joy-D – Peach, Mandarin, and Kiwi
Rejuvenate – Mango and Goji Berry
Detox – Grape and Kiwi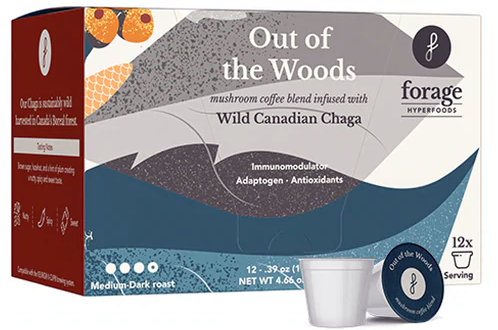 Get the rich, robust flavors of medium-dark roast coffee, with complimentary wild-harvested Chaga to promote immune health and combat the jitters that come along with caffeine. Start your day right with this easy swap. Forage Hyperfoods is revolutionizing the world of mushrooms by offering ethically sourced raw Chaga, tinctures, and coffee to an ever-growing population interested in the health-boosting properties of fungi. This coffee is available in Ground, Keurig, and Nespresso.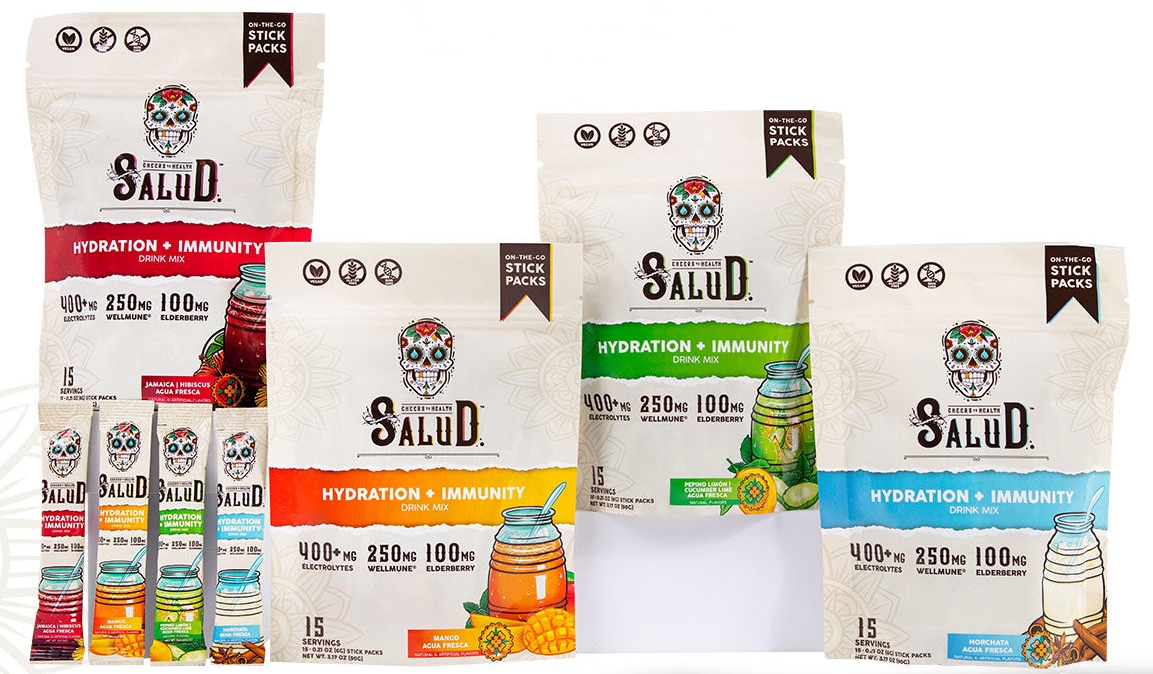 Following suit, you've got to put your body first, so stay healthy with Salud! Dynamo social media influencer, Josh Leyva is the co-founder of this new hydration + immunity drink mix brand that has quickly captured the attention of those looking to quench their thirst and increase hydration in the most healthy way. It's the perfect drink for pre and post-workouts! With authentic flavors and clean premium ingredients, Salud's on-the-go drink mixes are also loaded with powerful electrolytes, vitamins, and minerals. It's a daily habit you can feel good about! Salud also includes 100mg of elderberry and Wellmune®, a clinically-proven ingredient that boosts immune systems and is designed to provide support for your daily healthy lifestyle, as well as when you need it the most – before or after a late night out! Price: $24.99 for 15 On-The-Go Stick Packs.
Will you try one of these wonderfully healthy and delicious beverages?