Calling all music lovers! Do you love creating your own beats? Does music move your soul? Have you ever wanted to work with one of the hottest music producers and have him produce your track? If you answered YES to those questions, then you definitely need to get familiar with the amazing
sweepstakes presented by Lenovo and Microsoft
. The tech and software companies have teamed up with renowned music producer, Timbaland, to create the
Team Up With Timbaland Sweepstakes
, a contest that will give indie music artists and their fans the opportunity of a lifetime, and a chance at cool tech prizes. Want to know how to enter this great giveaway? Then read on…..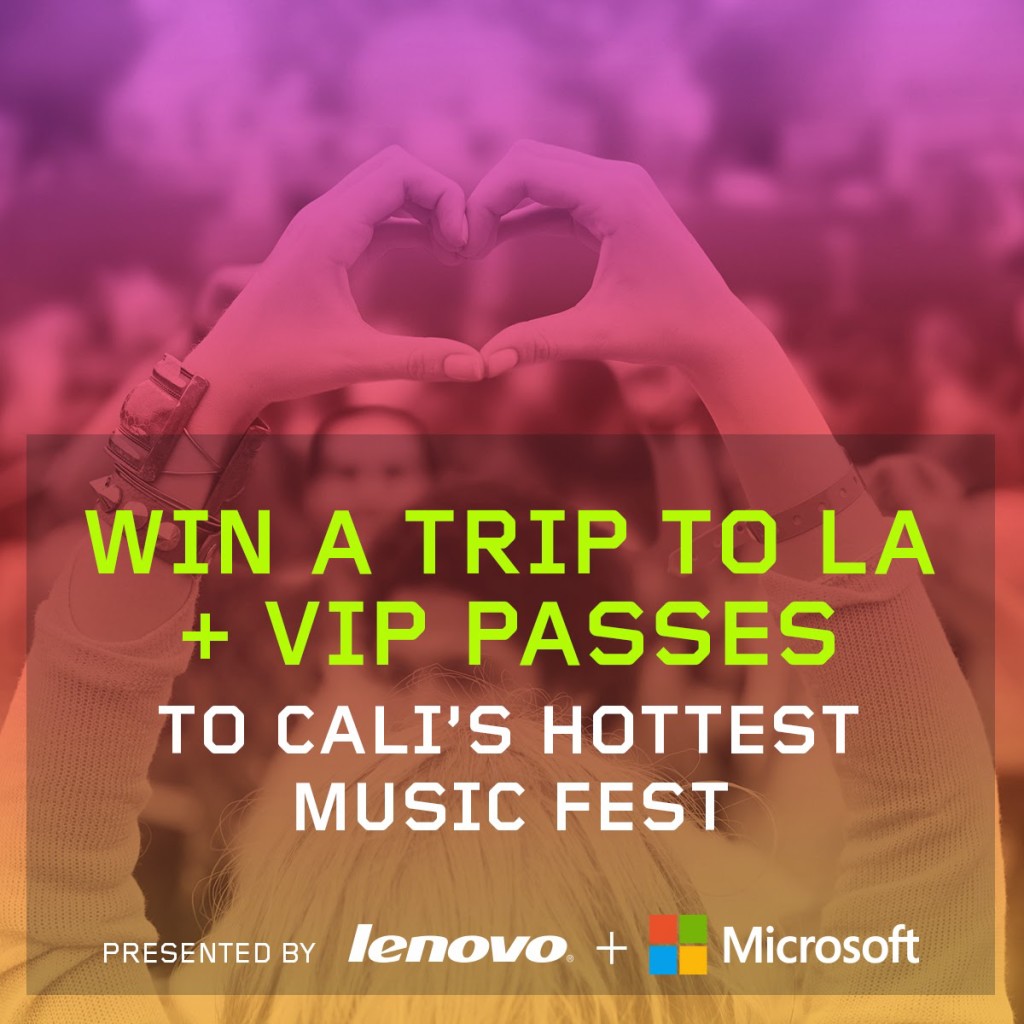 Lenovo, Microsoft, and Timbaland wants to give you and your favorite music artist an exciting music experience. Any music lover can enter Lenovo & Microsoft's Team Up With Timbaland Sweepstakes daily, until October 22nd, for the chance to win amazing products from Lenovo, cool tech/music gear, and a grand prize which includes: A trip for two to L.A., and two Weekend One 3-Day VIP Passes to one of the largest, and most popular, California music festivals taking place from April 10th – 12th.
So far, over 5,000 Independent singers, song-writers, and music artists have entered the Lenovo and Microsoft Team Up With Timbaland Song Contest since it began on August 27th. The contest has even received celebrity shout-outs from great artists such as Missy Elliot, Lil Kim, and Snoop Dogg. Don't miss your chance to share and vote for your favorite original tracks and artists in this groundbreaking sweepstakes, and give that artist the chance at the ultimate prize – the winning artist of the final challenge receives a day in the recording studio with Timbaland in Miami.
As of today, Timbaland and a team of specially selected judges in the music industry are reviewing the best songs and will select their top five (5) finalists from among the thousands received, based on their creativity, originality and recording appeal. The five (5) finalists will be announced after the voting period has ended, and each will be given a two-week surprise musical challenge to determine the winner, selected by Timbaland. Will your favorite be one of the top 5? Whether your favorite artists makes it or not, you can still enter Lenovo and Microsoft's #TeamUp With Timbaland Sweepstakes to win prizes daily. Check out the contest details and guidelines below:
You can enter daily but please note it's limited to one entry per day. You must be over 18 years of age or older at the time of entry and a legal resident of the US (Continental United States and the District of Columbia).