Are you paying attention to your skin as the seasons change? We notice that as the weather changes, especially as it gets colder, our skin gets drier. This, of course, leads to tight feeling skin that looks dry and aged, dull and itchy, and results in uneven makeup application. This dry feeling can get worse as the day progresses, and while you can walk around with a facial moisturizer, we found a slender, elegantly designed beauty device that helps transform dull, dry skin into refreshed, healthy-looking skin with a fine, cold mist. Thanks to the
Measurable Difference Facial Nano Steamer
, we enjoy instant facial hydration.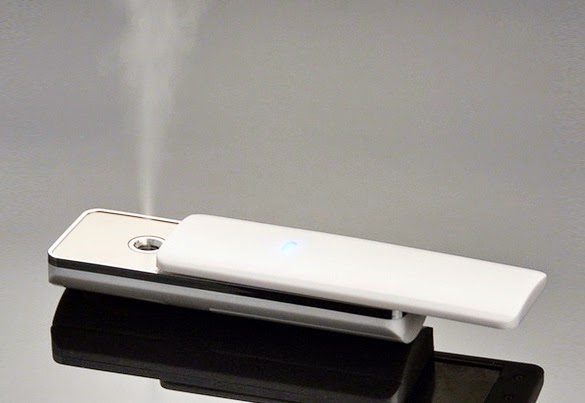 Combining beauty and technology, this sleek, portable device utilizes 140 kHz technology to create an ultra-fine mist to moisturize and soothe skin. It instantly moisturizes, without the wet, sticky feeling. We're really looking forward to using this wonderful device during the frigid winter months to temporarily soothe and relieve our skin irritation from the winter burn. We also know it'd work amazingly well to refresh our skin when we fall victim to overheating temperatures and sunburn during the summer.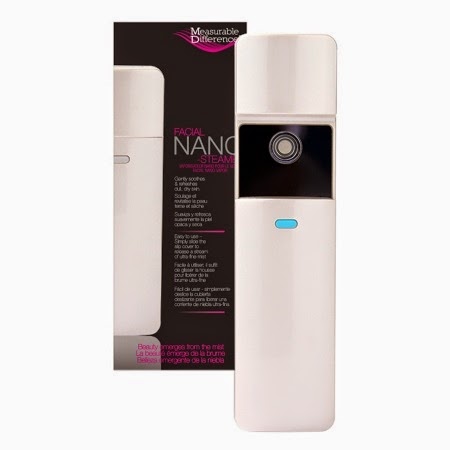 Besides being portable, compact, and easy to use, one thing we absolutely love about the Measurable Difference Facial Nano Steamer is the fact that you can use water or toner to hydrate our skin. To use, just slide the slip cover down to release a stream of ultra-fine mist, so easy, it can be done with one hand; the nano Steamer also reduces hair static, automatically stops in 30 seconds and its refillable, 5ml tank of water can be used for 3-4 minutes without replenishment. This perfect-for-travel facial hydrator can be used at home, or at work. The Measurable Difference Facial Nano Steamer requires 2 AAA batteries, is rechargeable via USB, and retails for $100.00, but you can currently get it on sale at Target.com.