In celebration of its 40th anniversary, G-SHOCK, the pioneering and iconic watch brand renowned for its durability and cutting-edge technology, hosted a spectacular press conference and concert featuring international superstar J Balvin. The event not only commemorated G-SHOCK's four decades of pushing the boundaries of watch design and technology but also underscored the brand's commitment to innovation, fashion, and global culture.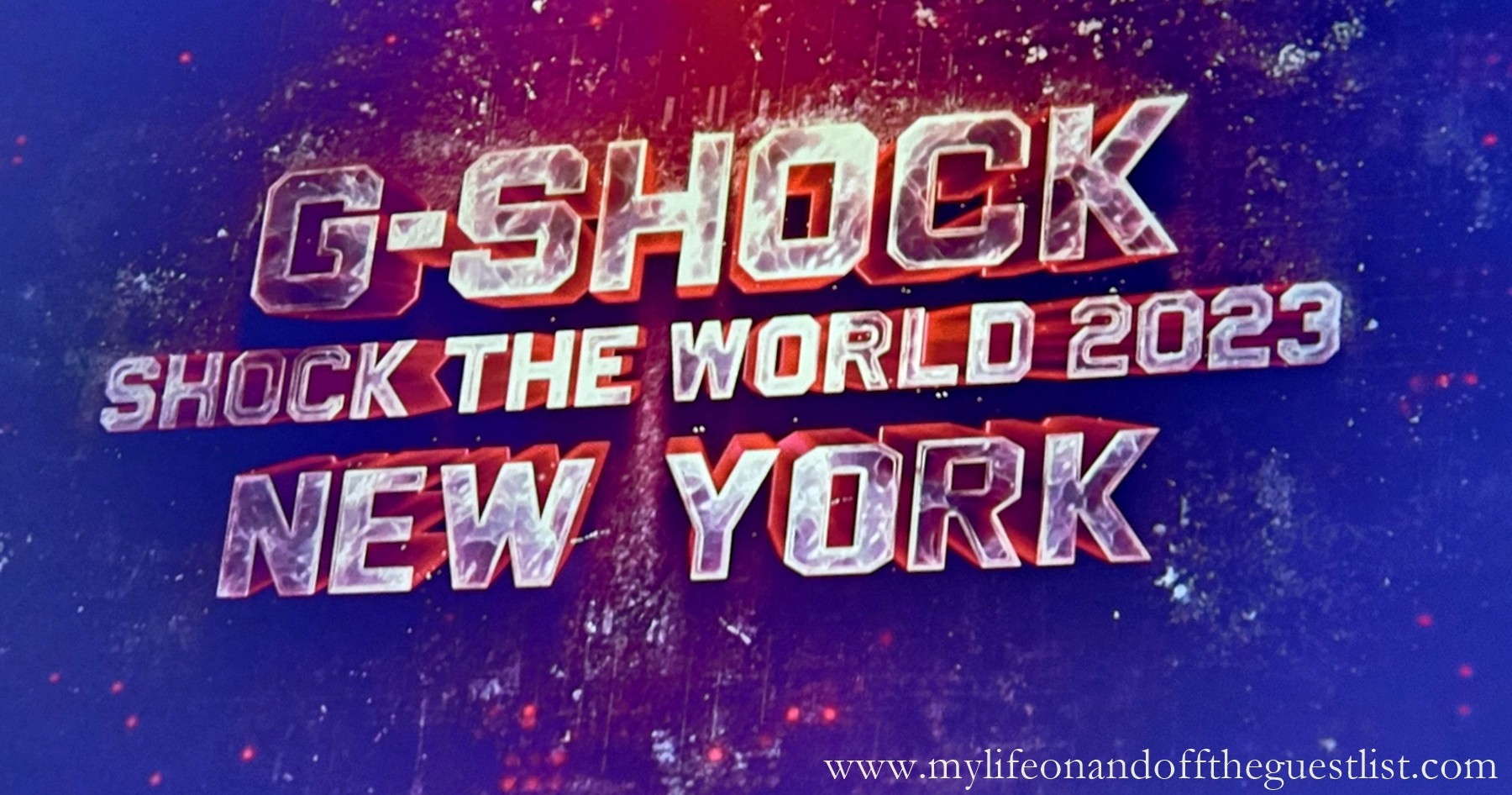 Media representatives, influencers, and key industry figures first attended a press conference that honored G-SHOCK's enduring legacy. The event featured notable speakers, including the "Father of G-SHOCK" Kikuo Ibe, G-SHOCK's leadership team, and esteemed guests like Ariel Adams and Joe Staley, with Professional Snowboarder Louie Vito as the moderator.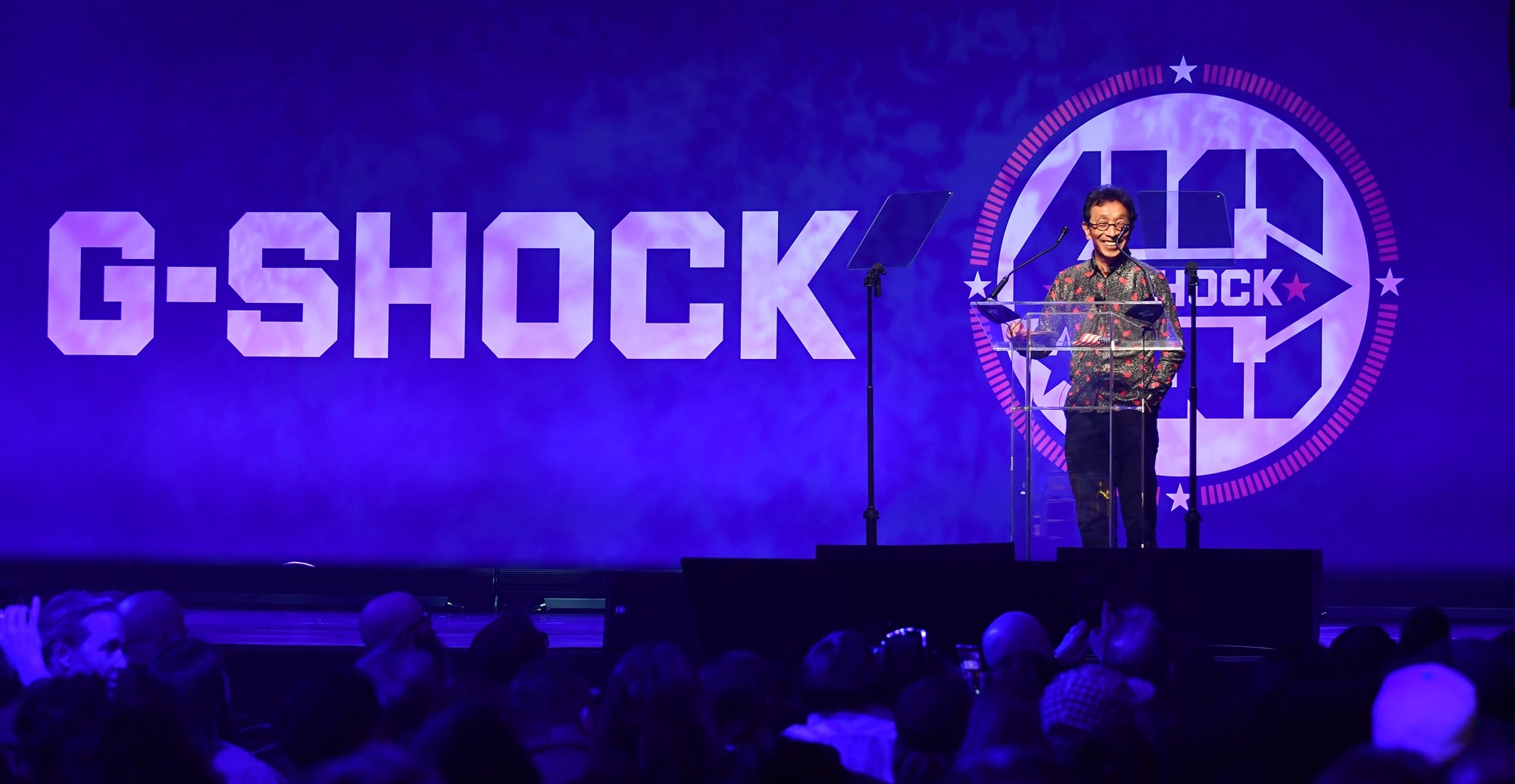 G-Shock founder Kikuo Ibe
Mr. Ibe, in a poignant keynote address, reflected on the brand's origins and its relentless pursuit of toughness and innovation. During the conference, G-SHOCK unveiled its Dream Project #2, a luxury, AI-designed timepiece set to be auctioned at PHILLIPS on December 9th and 10th.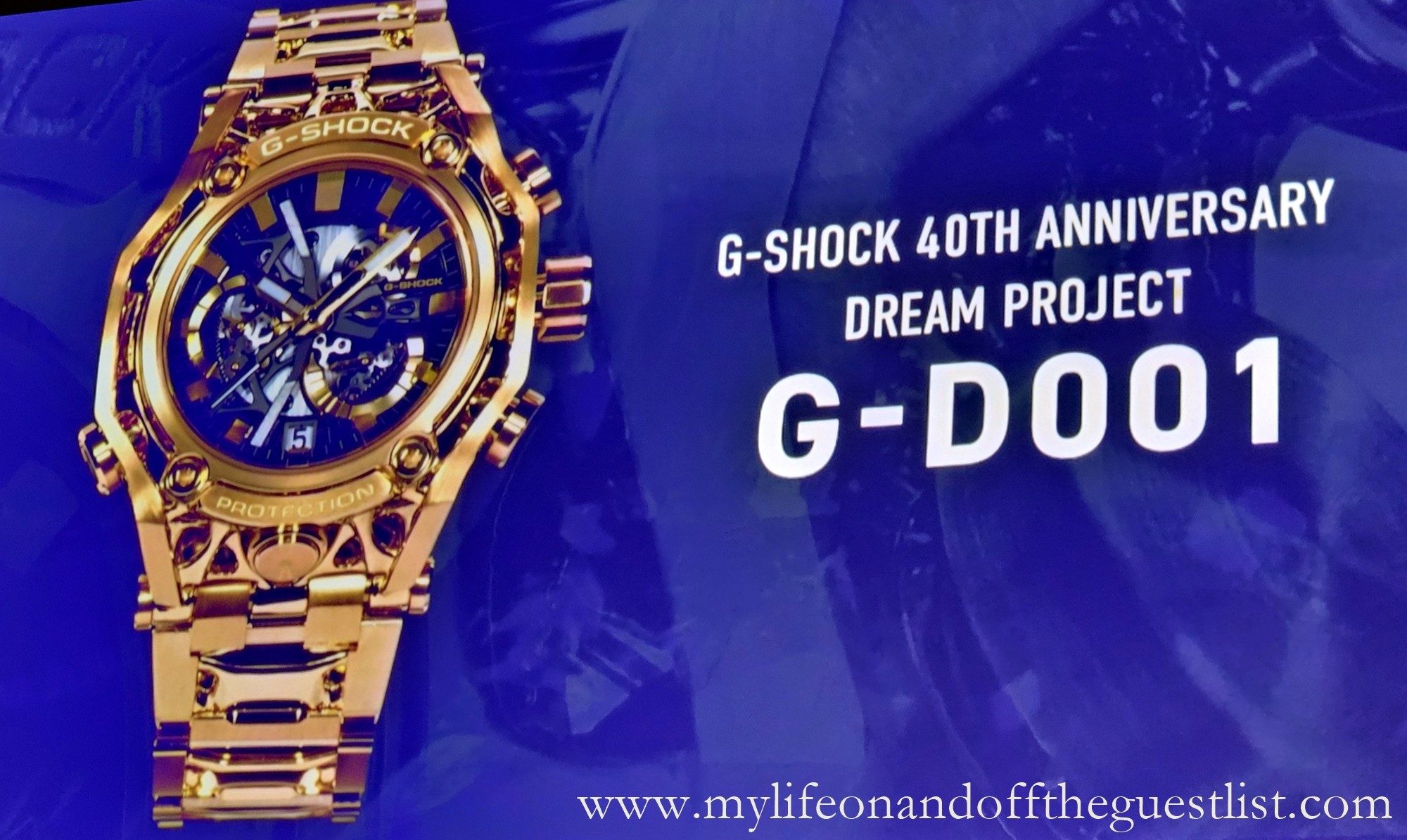 The timepiece, with a design paying homage to the brand's heritage, incorporates the latest advancements in watchmaking technology, exemplifying G-SHOCK's commitment to staying at the forefront of innovation. Below are a few styles from the 40th Anniversary watch offerings, which we will be highlighting separately soon.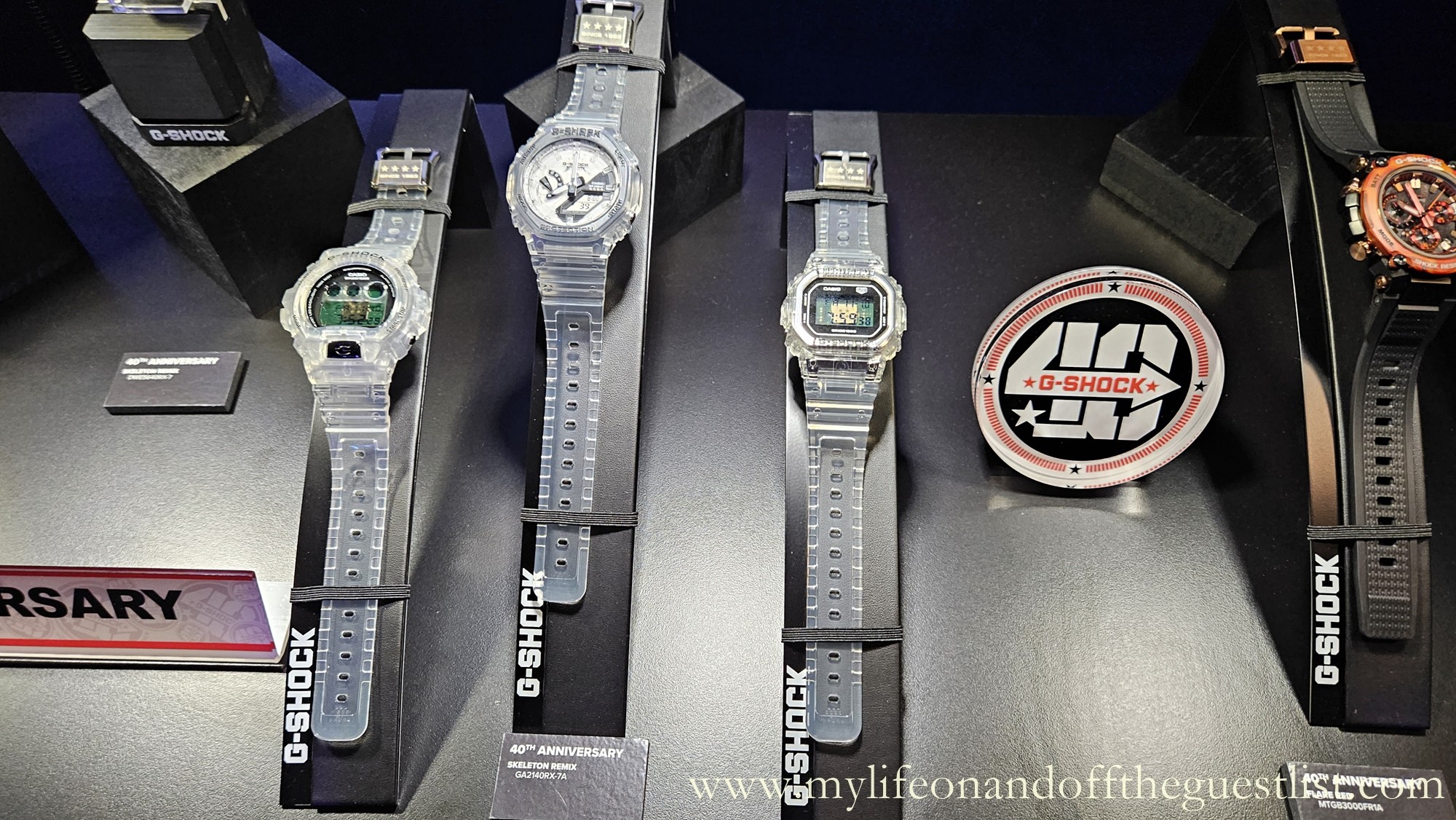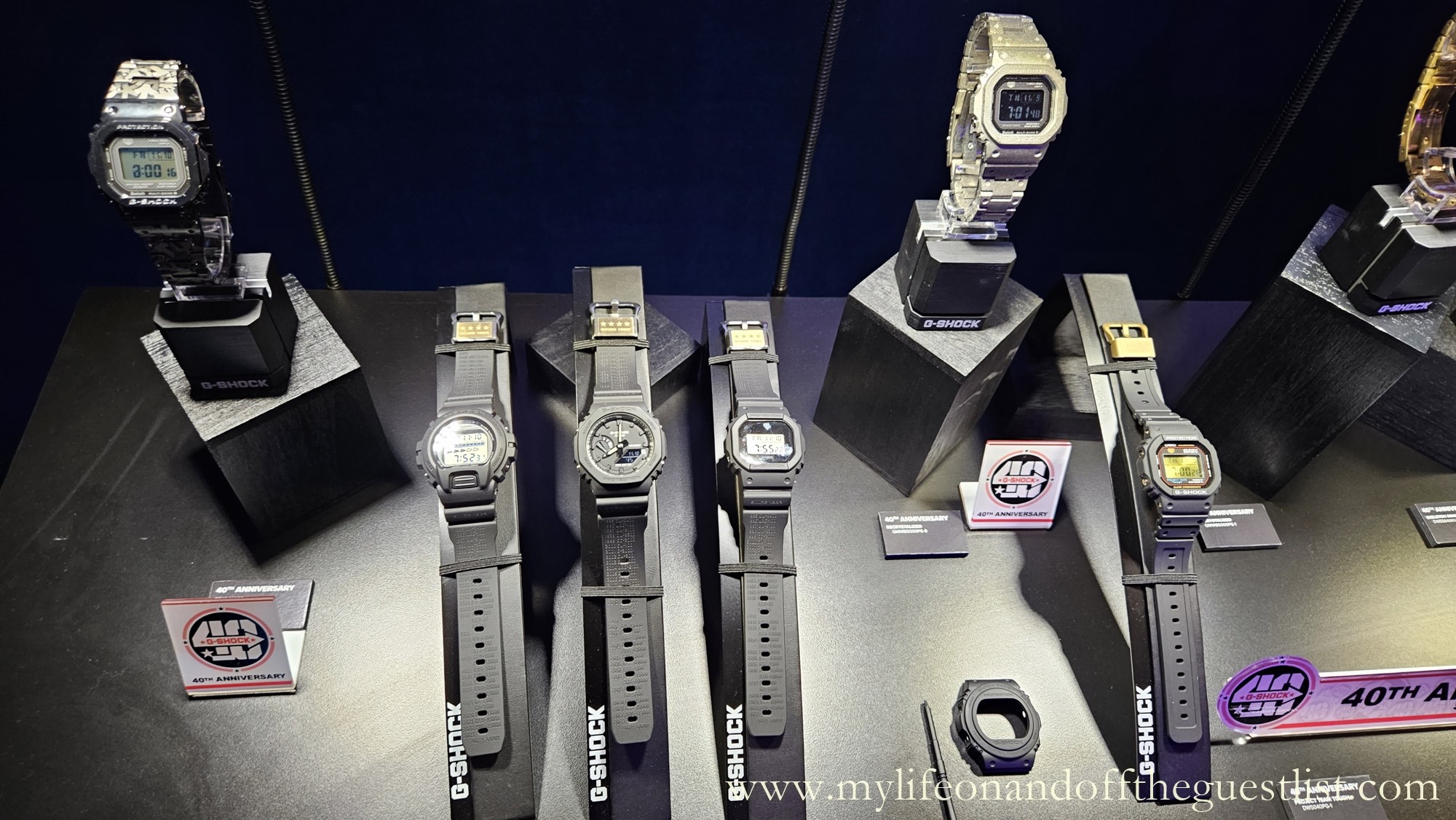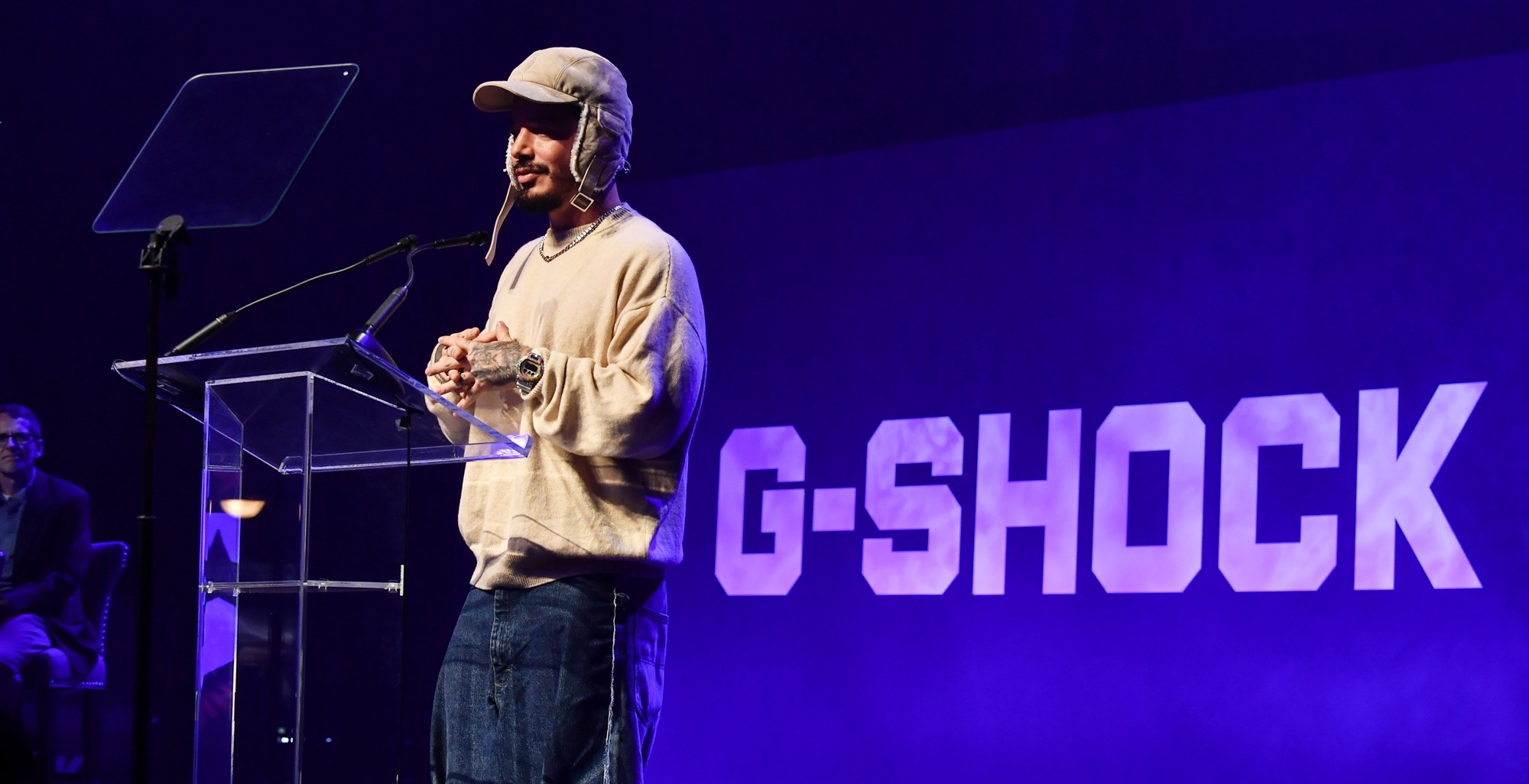 J Balvin
Following the press conference, fans, and friends of the brand were treated to an electrifying concert by J Balvin. The global music sensation, known for his energetic performances and innovative style, expressed his enthusiasm for G-SHOCK and its 40th-anniversary celebration. Celeb attendees included Ja Rule, Matt Dillon, Dave East, Jojo Simmons, Alexandra Richards, Luis Guzman, and more.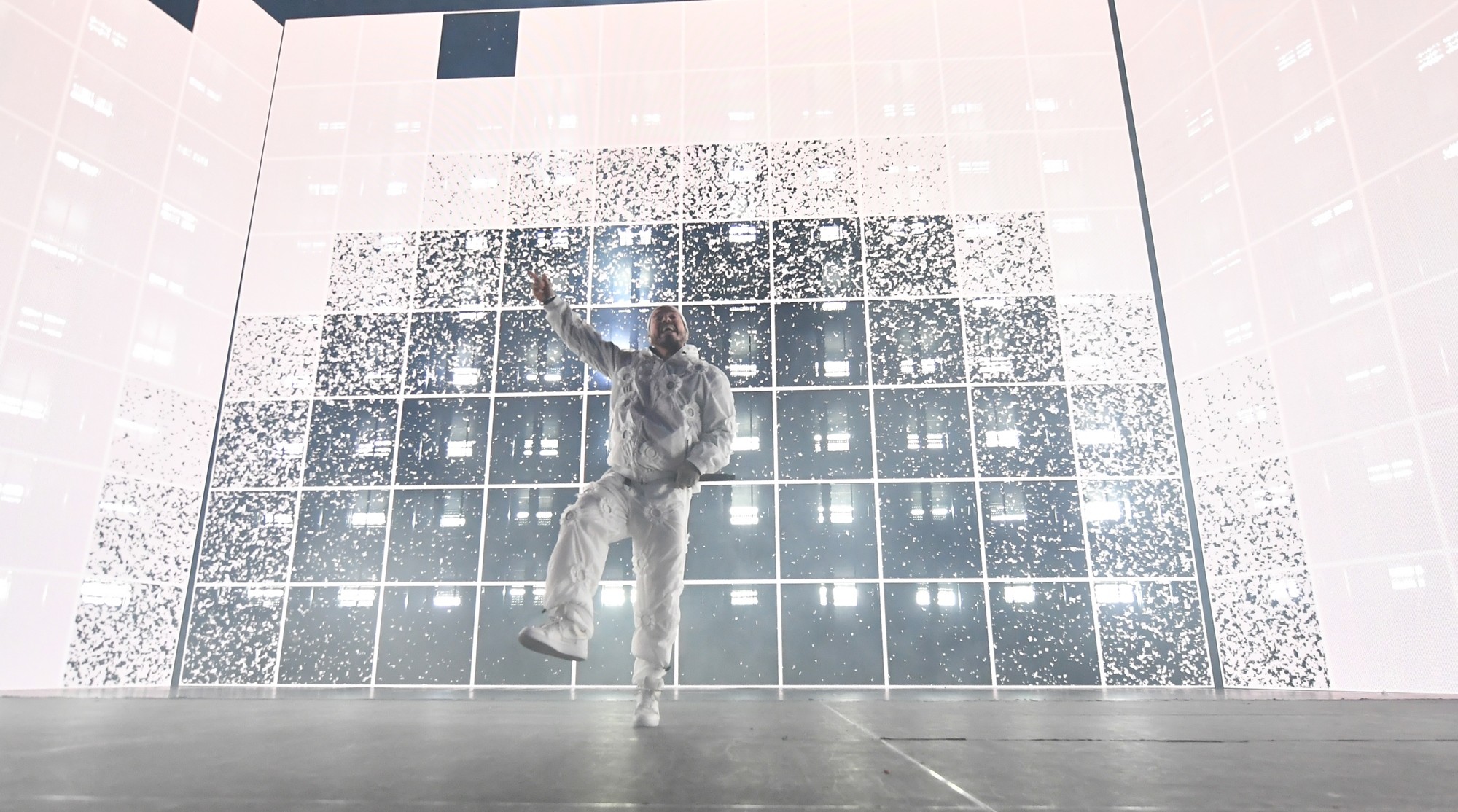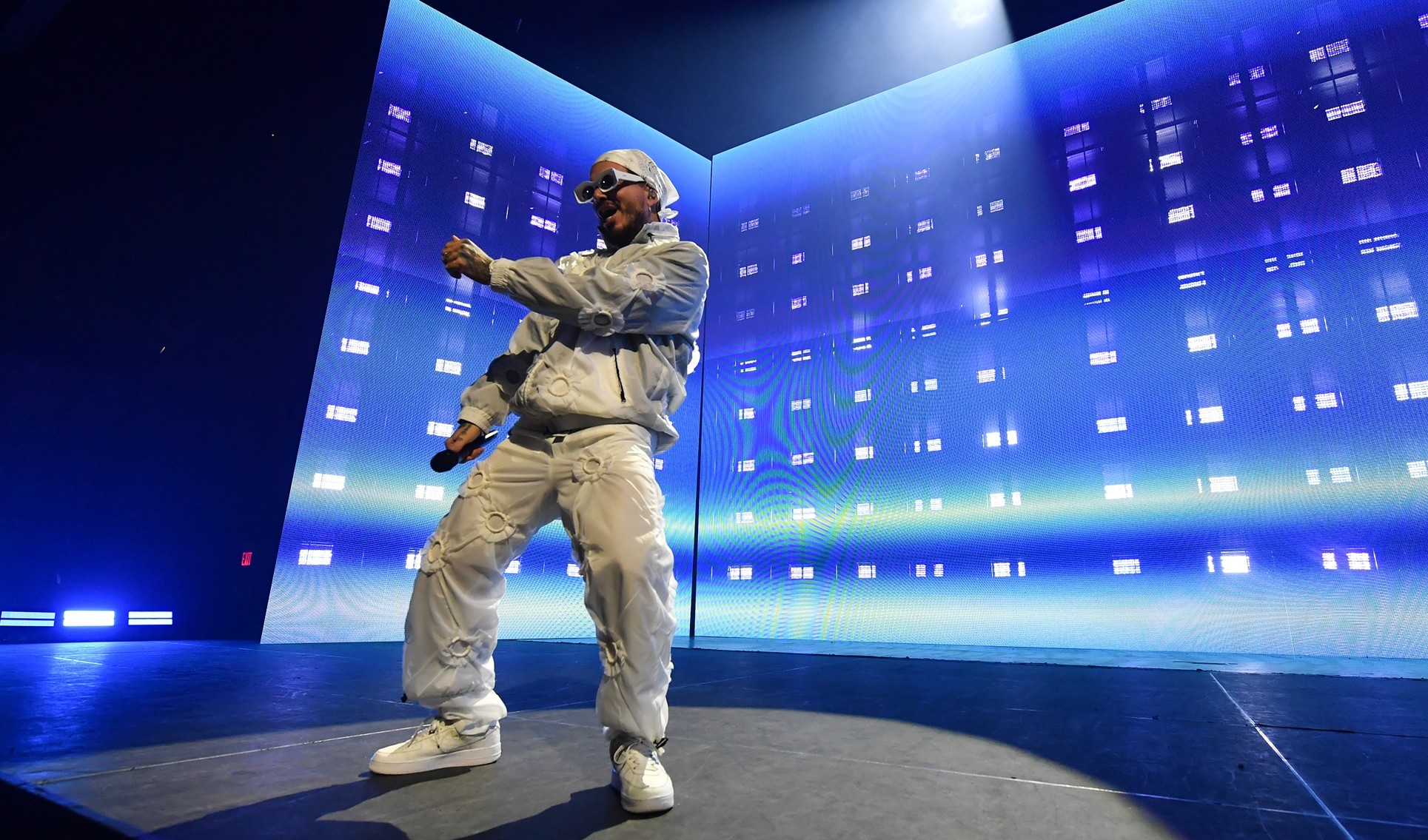 The celebration, featuring J Balvin's greatest hits and a thrilling visual experience, exemplified G-SHOCK's dedication to pushing boundaries, embracing innovation, and staying connected with its global community. As a brand that has solidified its place in the world of fashion and technology over the last four decades, G-SHOCK's 40th-anniversary celebration marked the beginning of a new chapter, symbolizing its continued commitment to shaping the future of timekeeping.
Kikuo Ibe & J Blavin Photo Credit: Shutterstock – Andrew Walker & Adela Loconte