Maison Martin Margiela
presented a powerful Haute Couture collection today, their 2015 "Artisanal" Collection. The iconic and avant-garde French fashion house's extraordinary second Artisanal collection is a visual shot of adrenaline, boasting a forceful yet refined mix of fabrics and materials, many of which were stripped down, or juxtaposed in startling and unexpected ways. The stunning and masterful collection takes on a new direction with shapes, which played on proportions and sartorial rules. It featured a new fuller, revealing silhouette, with precise tailoring.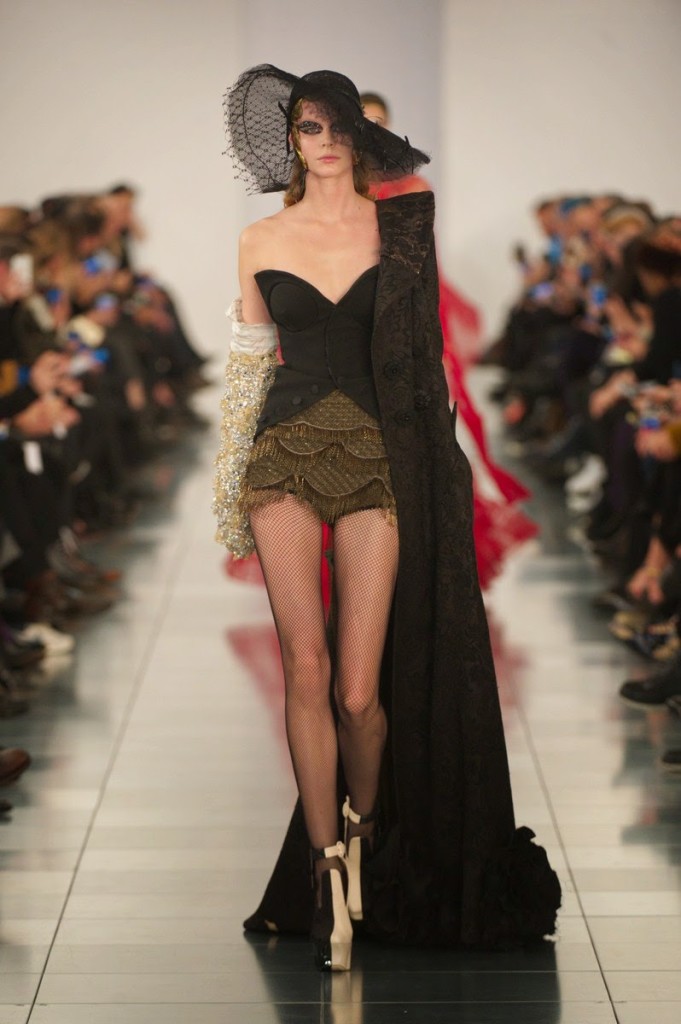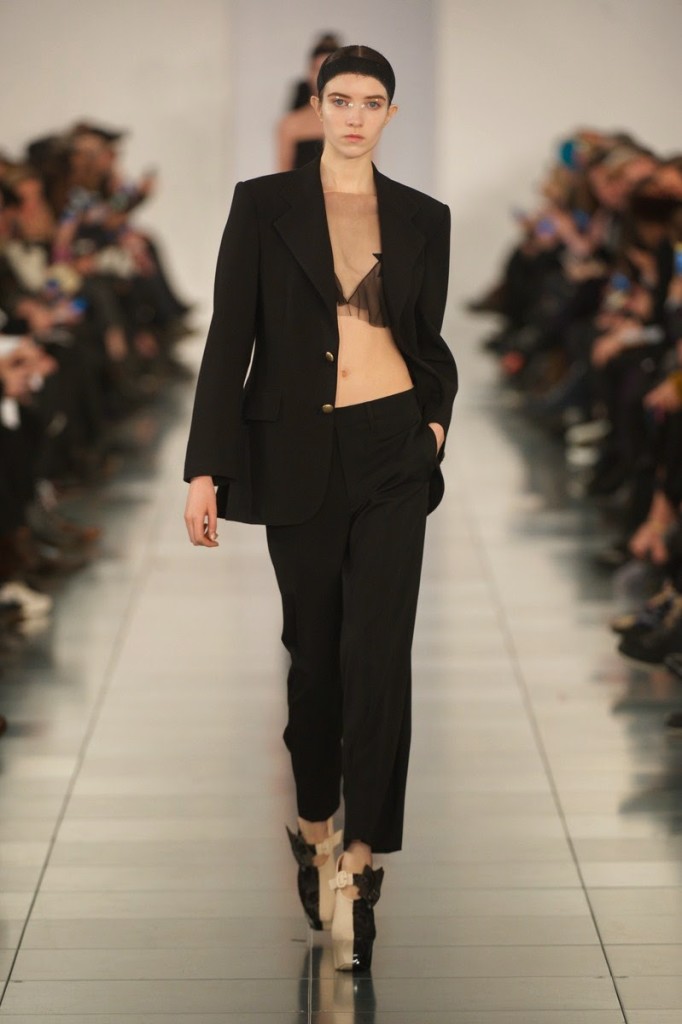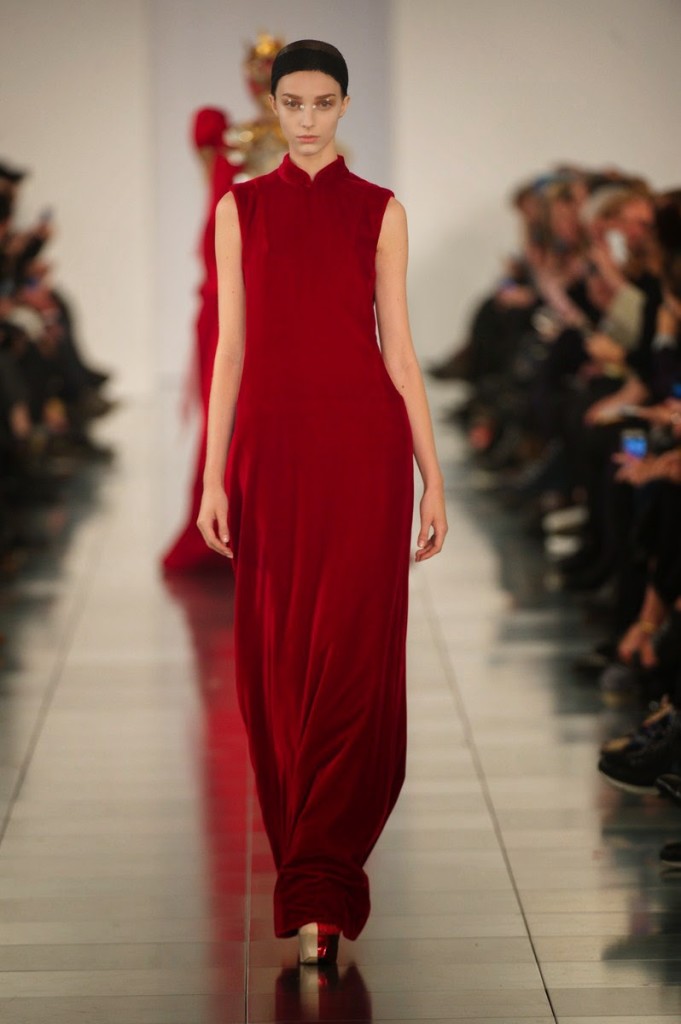 The collection's goal is to open one's eyes to see beauty in things that are often taken for granted, giving each piece a newly enriched life. Described as "Eyes wide open in wonderment to a veritable Cabinet de Curiosités", there are several standout details and embellishments, including "a jigsaw of lacquered shells reminiscent of Arcimboldo style figures, a miniature battalion charging across a black velvet shoulder and Pearls that bring teardrops of memories to the face;" piece by piece, deconstructing and constructing a new story for Maison Martin Margiela. You can't help but be wowed by the absolutely beauty and edginess of this collection. It truly shows why people fall in  and stay in love with Margiela year after year.
The illustrious show also featured striking makeup by the ever-so-fabulous Pat McGrath and featured slicked back hair by Eugene Souleiman.
Photos courtesy of Maison Martin Margiela