So the holidays may be over but if you've been in or around New York City over the past week then you've no doubt realized that while the weather is still frightful, a warm cocktail is most assuredly still delightful. With that in mind, the yen for a great cocktail still endures.  However, if you're not quite the mixologist then why not just rely on your hosting prowess and just put some ice in a glass and pour.  That of course, would entail a really great tasting spirit that needs no more than a fruit garnish and the right glass.  That spirit, that I recently had the pleasure of sampling, is
American Born Moonshine Apple Pie
.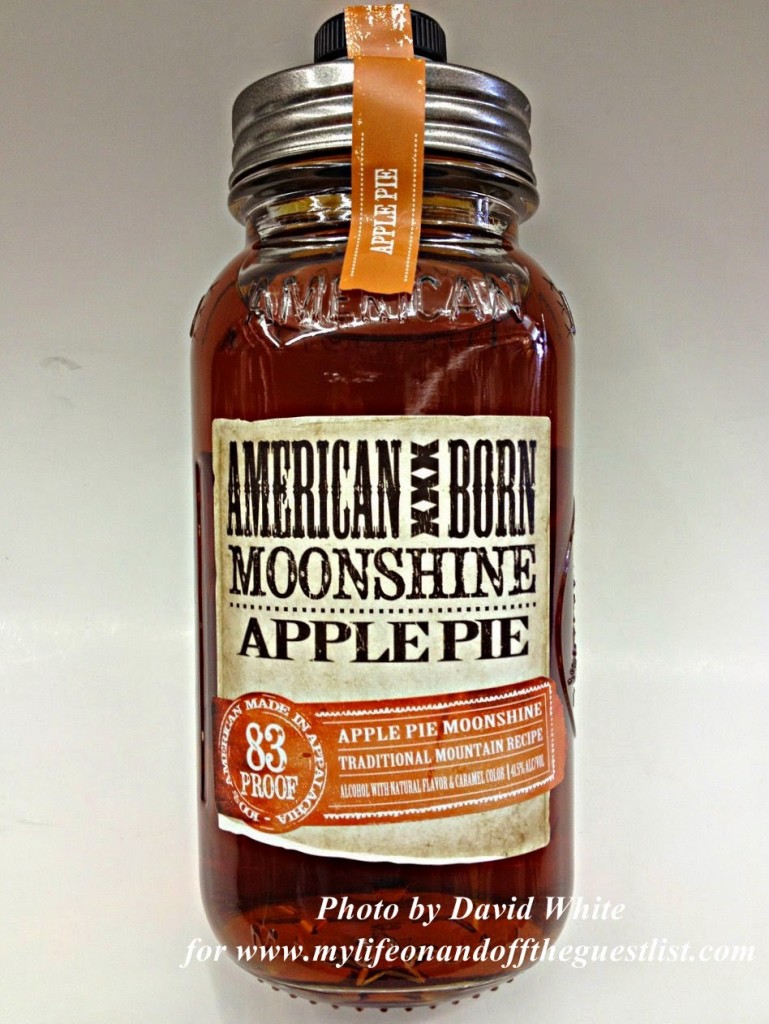 Now don't get all Prohibition on me! American Born Moonshine Apple Pie is a great tasting moonshine with notes of sweet apple and earthy spice with an 83 proof punch that can assure warmth and delight.  I enjoyed mine served over ice but this is the kind of spirit that can also be enjoyed as a shot or as a toddy remix with hot water and lemon.  Well, don't only take my word for it, check out the recipe for a delicious Tennessee Toddy below:
TENNESSEE TODDY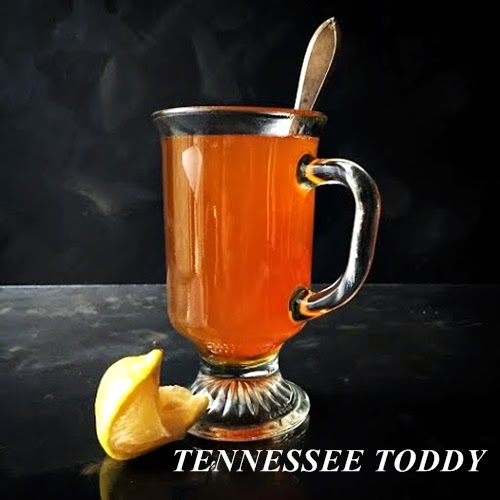 1 oz. American Born Moonshine™ Apple Pie
1 Tbsp Honey
1/4 Lemon
1 Cup Hot Water + 1 Tea Bag
Coat the bottom of a mug with honey. Add the American Born Apple Pie Moonshine Apple Pie and the juice of the lemon quarter. Add tea bag to a cup of water and microwave for one minute. Pour the steaming tea int the mug and stir.