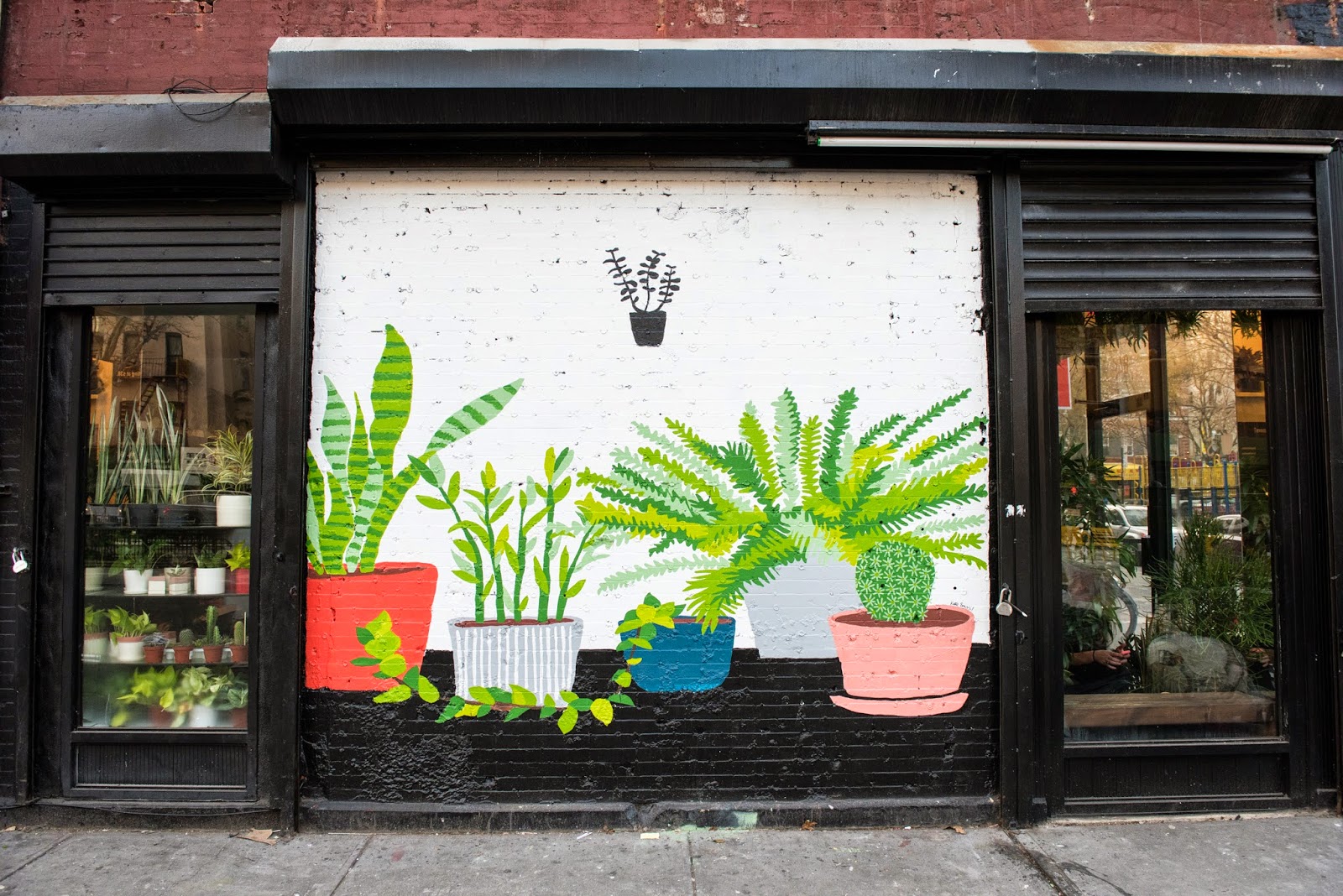 Even when it is freezing outside, you can still find amazing places that will transport you to a better state of mind. We were recently introduced to a wonderful tropical greenhouse right here in the city. We had the pleasure of celebrating
National Houseplant Appreciation Day
with
Exotic Angel Plants
and
Costa Farms
at
The Sill
, no doubt short for windowsill. The Sill is a plant paradise which bridges the gap between plants and people, offering products and services to fit with your personal style, lifestyle, and budget. They encourage you to bring more of the outdoors in with one or several of their many exotic potted plants. Obviously, it helps if these are
low light indoor plants
as they will be far easier to maintain.
Exotic Angel Plants by Costa Farms offers exclusive houseplants and exceptional home décor ideas. Walking in, we were transported to a lush, tropical forest, a welcomed escape from the frigid temperatures and empty trees outside.
Hosted by Eliza Blank (pictured above), Founder of The Sill, we had the pleasure of learning all about these beautiful plants from Expert Exotic Angel growers, Justin Hancock, and Jayson Opgenorth of Costa Farms, the largest producer of indoor house plants in the world.

We learned so much about the amazing benefits of having indoor plants at your home or office. House plants make us healthier, reducing incidents of headaches, sore throats, and coughs, reduce mold and bacteria counts in a room by 50% – 60%. Plants can remove harmful VOCs (Volatile Organic Compounds) released by common products around the office, including printer toner, carpets, and cleaning products, help to lower your blood pressure and other stress factors, improve concentration levels and memory retention, and can make us 15% more productive. Plants are a lovely feature in most indoor spaces, so more people should consider finding some indoor plants. Indoor plants don't just have to be in small pots, they could always be incorporated onto the walls of your home or office. By finding the appropriate tools for a wall garden, more people could put some of these plants on the walls, ensuring that the effects of the plants reach more people.
We were ecstatic to find out we would be taking on of these stunning plants home and begin reaping the benefits of having a house plant. it didn't take us long to settle on the exotic Purple Passion plant, a woody-based evergreen perennial that is noted for its velvety, purple-haired foliage, which is why it's sometimes called the Velvet plant or Purple Velvet plant.
It has brought lots of joy into our lives (we can't stop touching it's velvety leaves). If you would like to bring some of the outside in, especially as there's nary any foliage in sight during winter, and reap the benefits and joy of having indoor plants, visit The Sill at 84 Hester St in the Lower East Side/Chinatown.
https://mylifeonandofftheguestlist.com/wp-content/uploads/2015/01/The-Sill-NYC.jpg
1068
1600
Dynelle Skinner
https://mylifeonandofftheguestlist.com/wp-content/uploads/2020/07/Webp.net-resizeimage-1030x151.jpg
Dynelle Skinner
2015-01-16 17:47:00
2015-08-22 01:42:55
Celebrating National Houseplant Appreciation Day at The Sill