Valentine's Day is less than a month away and while we, of course, want to be wrapped in the loving arms of our sweetheart, we absolutely want to get all dressed up in love….literally! We're head over heels in love with these luxurious fashion accessories from
Ora Delphine's Hearts Collection
and
Suzi Roher
. Ladies, if you're looking to treat yourself, and gentlemen, if you're looking for something to bring a smile to your special lady, these two accessory brands offer lovely, high-end, accessory Valentine's Day gift ideas which allow the wearer to take LOVE with them everywhere they go.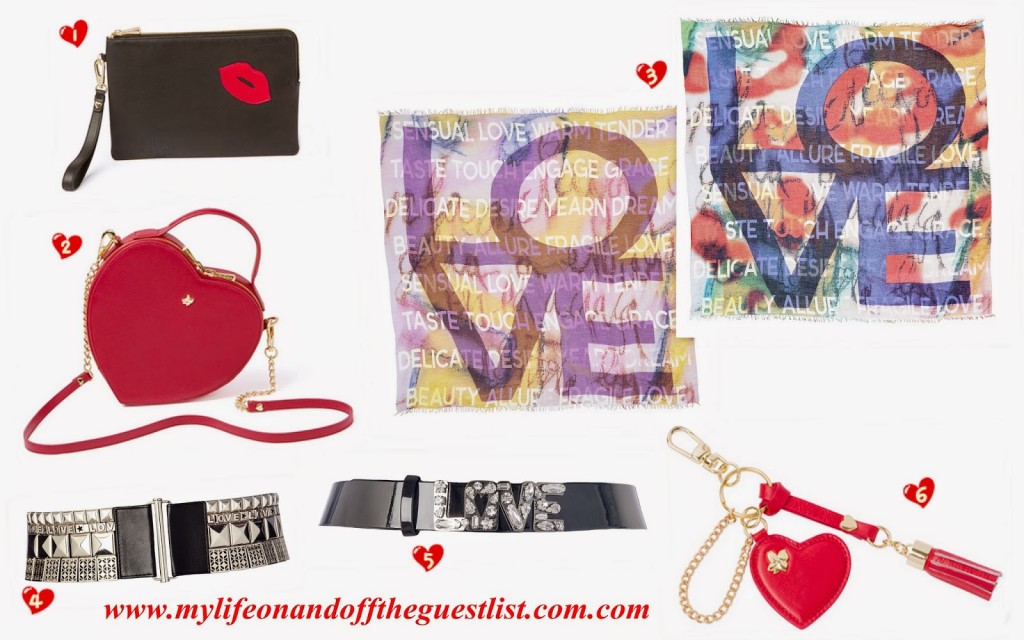 Ora Delphine's Hearts Collection Kiss Pouch, $159.00
Ora Delphine's Hearts Collection Heartbreaker Crossbody, $285.00
Suzi Roher Christina "Love In" Silk Scarves, $290.00
Suzi Roher Love Cinch Belt, $650.00
Suzi Roher Love Crystal Belt, $595.00
Ora Delphine's Hearts Collection Heart and Tassel Charm/Keychain, $55.00
Whether you want to seal it with a kiss, wear your heart on your sleeve…..rather, your shoulder or handbag, these genuine leather pieces from Ora Delphine, which are available to ship January 30th, are sure to be a big hit thanks to its sophisticated style and functionality. We love the Suzi Roher original art and photography scarves and Swarovski crystal-embellished belts because you will literally be surrounding yourself with love every time you wear them. It's love hugging you around the waist and upper body.
Taking a slightly different tack, you could delve more into the aspect of making your girl feel plush by getting her a cute onesie. A warm plushy pajama from Kigurumi perhaps; and settle in for a home date with pizza and wine for company. Who knows? You might just win her over, all over again!
There's more to come for those looking for more Valentine's Day gift ideas. We want to know, what's on your wishlist for valentine's Day?