While the cold, drying winter weather is still clinging to the Spring season, the one thing that will suffer is your skin. Dry, cold temperatures = dry, nutrient-starved skin and hair, but thanks to the very hardworking hands of some Ghanaian women, there is a secret to youthful skin, Baraka Shea Butter.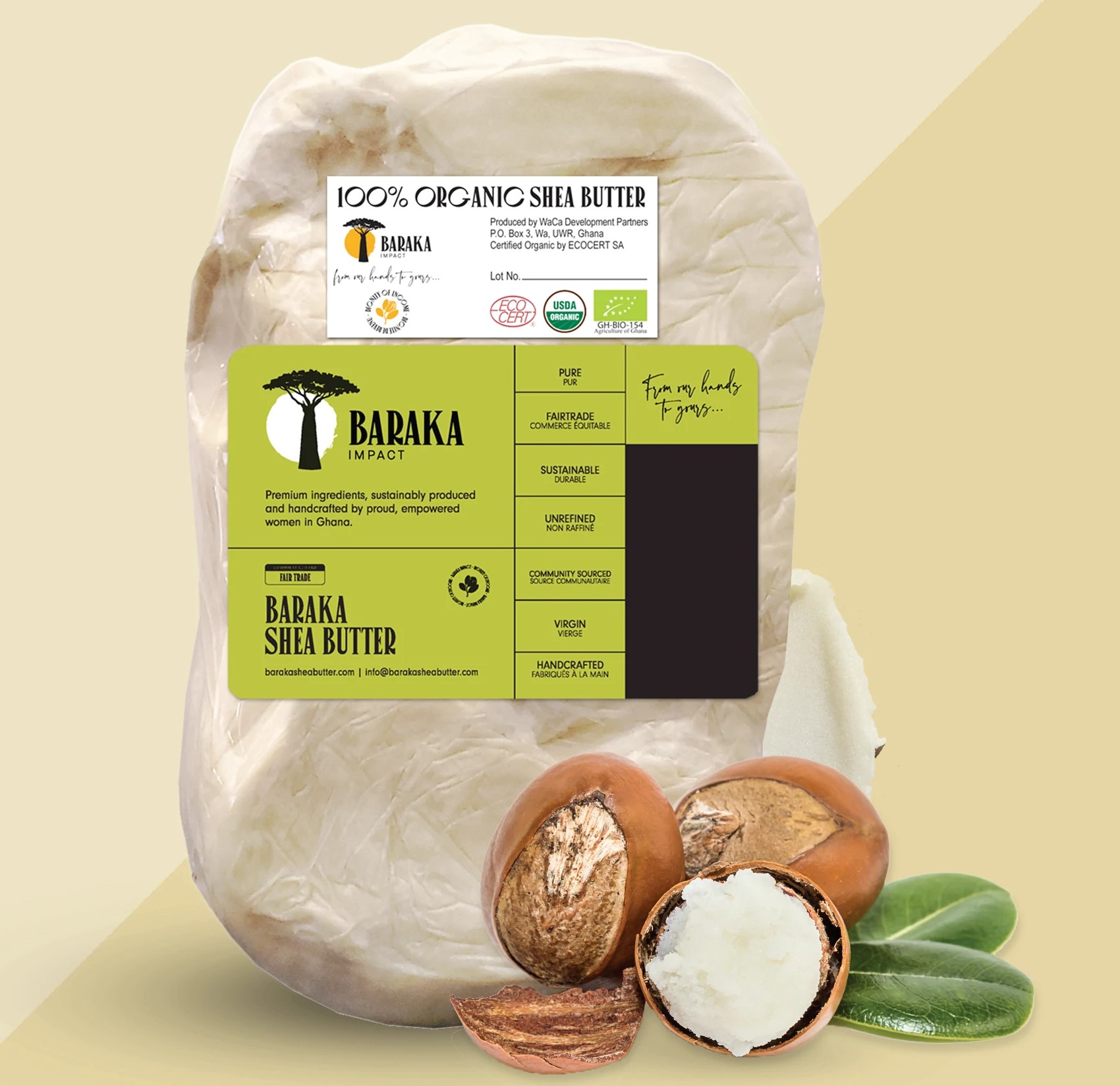 Shea butter is already known to have so many amazing nutrients for the skin, thanks to essential fatty acids and Vitamins A, E, and F; to a lesser-known degree, it also boasts benefits such as protecting against UV rays, reducing inflammation, and boosting collagen production. Just look at some of the benefits of using Shea Butter
Skincare – It is very nourishing and acts as an emollient to help protect the skin by sealing in moisture.⁠⁠ It also aids tissue cell regeneration and renewal and the softening of the skin.
Hair and scalp – Helps to restore damaged hair and can be used as a leave-in conditioner.⁠ It's also a great way to help ease off dandruff and flakes, as well as soothe itchy scalps.
⁠Feet and hands – An essential staple that relieves cracked heels, knees, elbows, and hands.⁠
⁠Pre and post-natal – Helps minimize scars.⁠
⁠Babies – A gentle moisturizer for their sensitive skin.⁠
Handcrafted, certified Organic, and Fair Trade, Baraka Shea Butter is handmade by hard-working women in northern Ghana villages. These amazing women use age-old techniques passed down through generations to extract every bit of goodness from the shea nut. It's a quality that'll you'll notice in every package of Baraka Shea Butter and all the products made from it.
Founded by husband-and-wife, Wayne Dunn and Gifty Serbeh-Dunn, each nut Baraka uses is carefully gathered from wild, natural shea forests. It is carefully prepared to ensure all the natural goodness emerges, uncontaminated by pesticides and herbicides. The butter is hand-processed using age-old traditional methods. It contains no chemicals or additives; it's just pure shea butter full of natural goodness.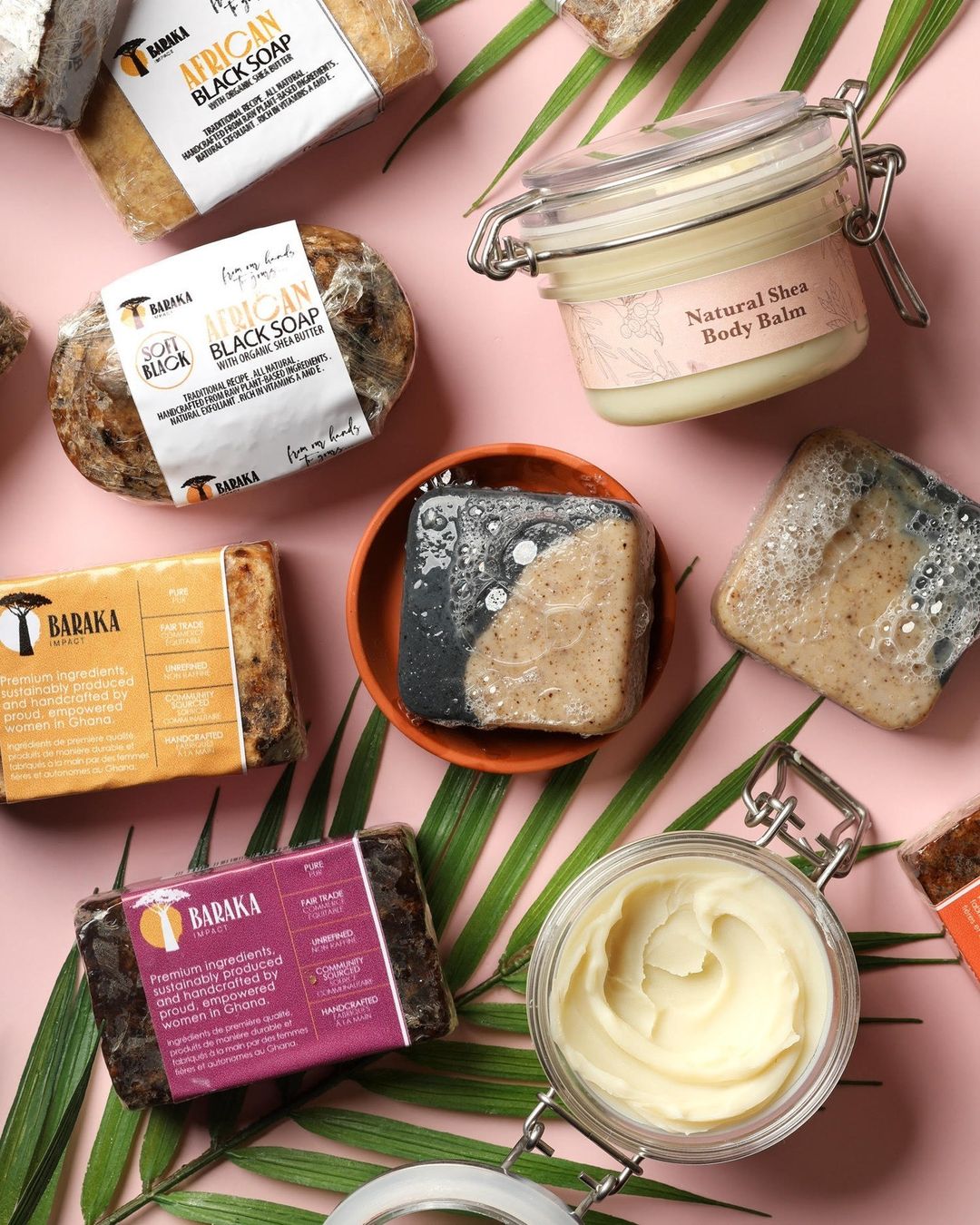 The hydrating effect of Baraka Shea Butter is immediately noticeable. Say goodbye to dry, cracked skin and hello to supple, touchable soft skin, no matter the outside elements. You'll love the smooth, youthful, and beauty of instant glowing skin. It's no surprise that the hands of the women who produce these fair-trade and hand-crafted Baraka Shea Butter products are some of the softest and smoothest due to their frequent use and exposure to raw, unrefined Baraka Shea Butter.
Do you use Shea Butter in your natural skincare products? Could the Baraka Shea Butter help you combat dry skin and hair? We know your answer is yes, so head over to www.barakasheabutter.com to get started on your most beneficial shea butter journey.