What's your favorite thing about the holiday season and holiday fashion? Ours is the cozy comfiness you feel when you wear soft, plush sweaters. We had the pleasure of previewing Garnet Hill's Holiday collection, a celebration of the season with a focus on comfort, warmth, and style. The collection features a wide range of pieces that are perfect for both festive occasions and cozy nights at home. From luxurious cashmere sweaters and accessories to adorable home accessories, Garnet Hill has something for everyone.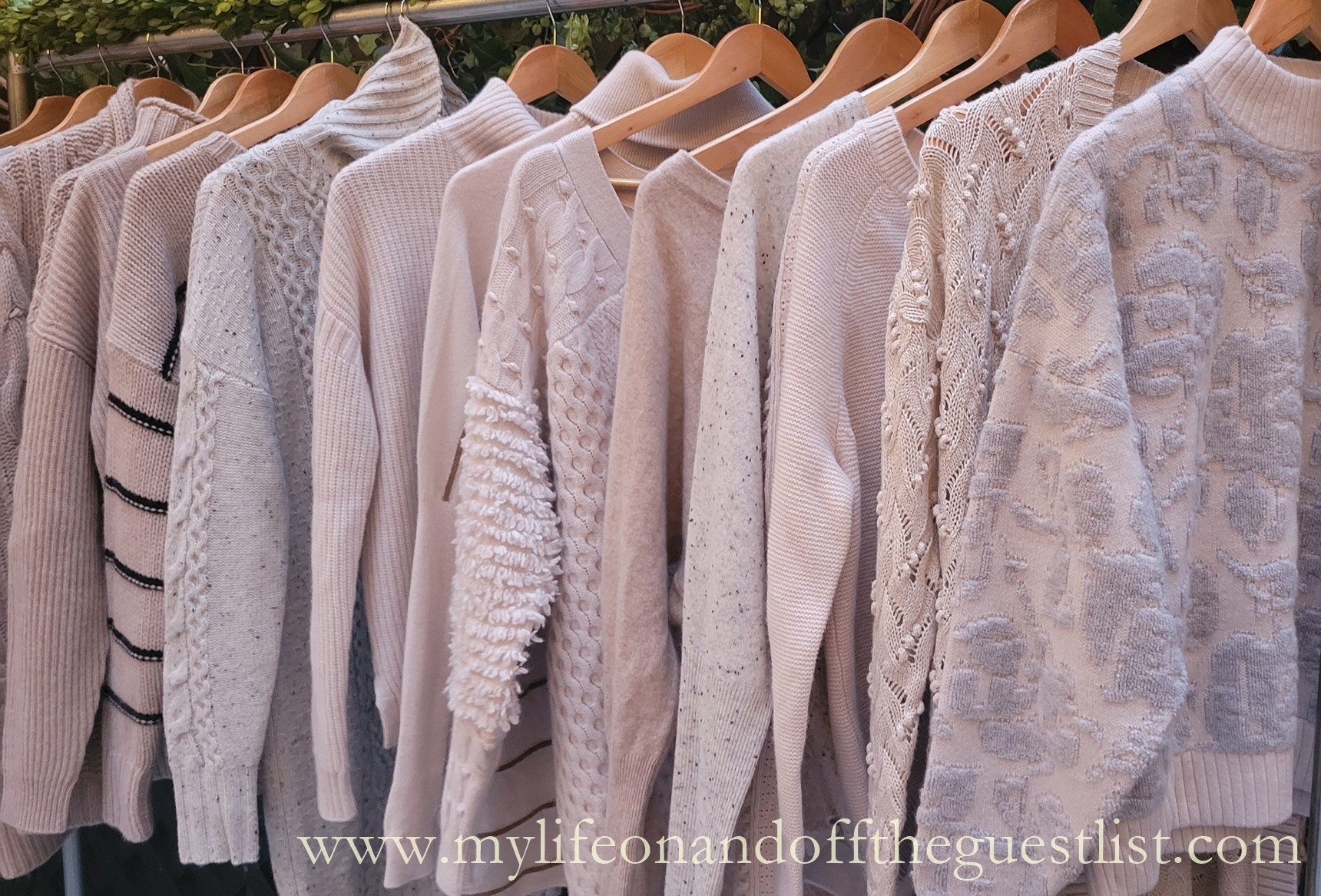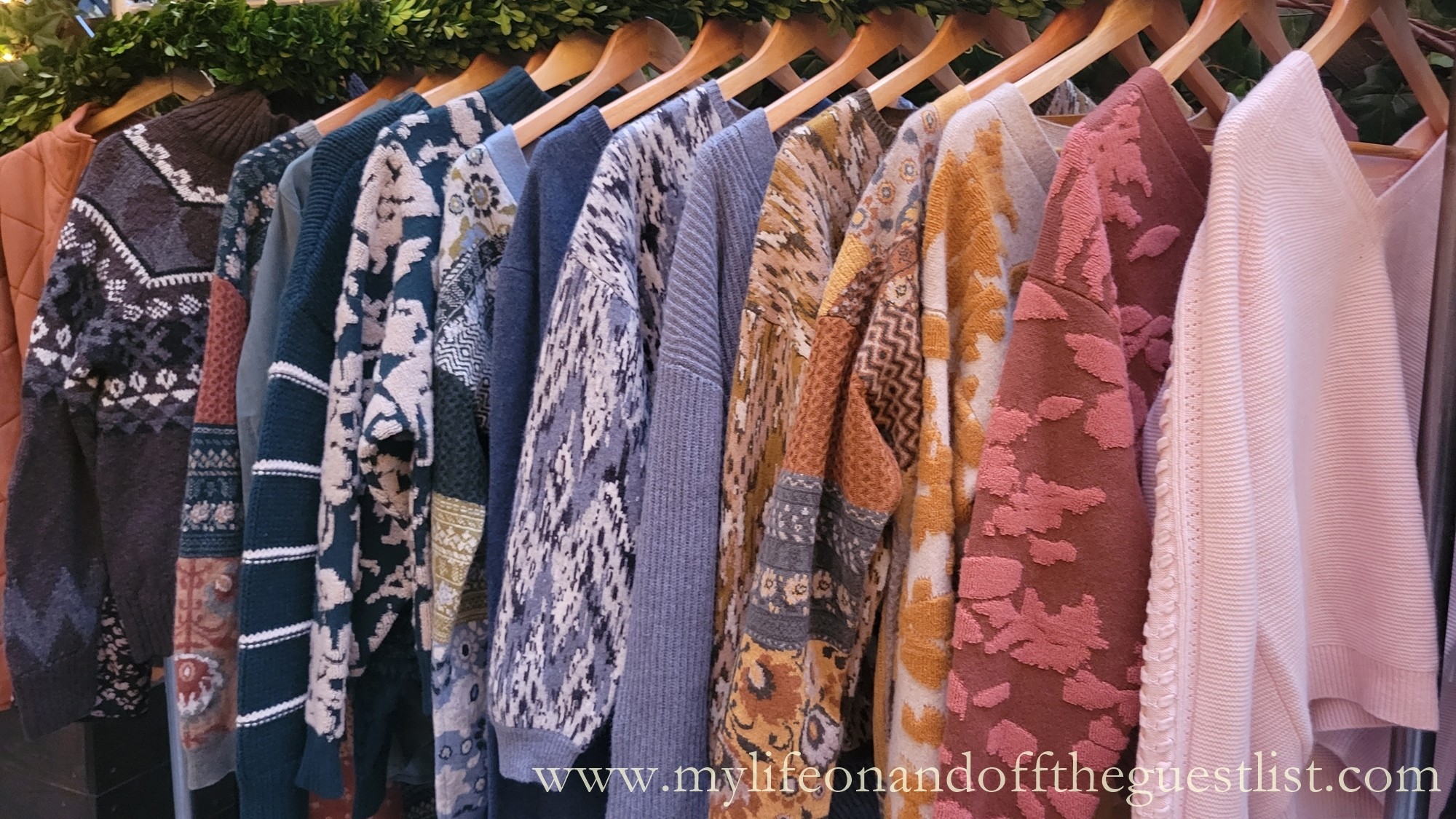 One of the standout pieces in the collection is the Mixed Stitch Cashmere Cardigan featured below. We saw it in two colors but the pale pink stole our hearts. Made from the softest, highest-quality cashmere, this sweater is perfect for keeping warm on chilly winter days. The textured and multi-stitch details add a touch of elegance and sophistication to the design, making it a versatile piece that can be dressed up or down.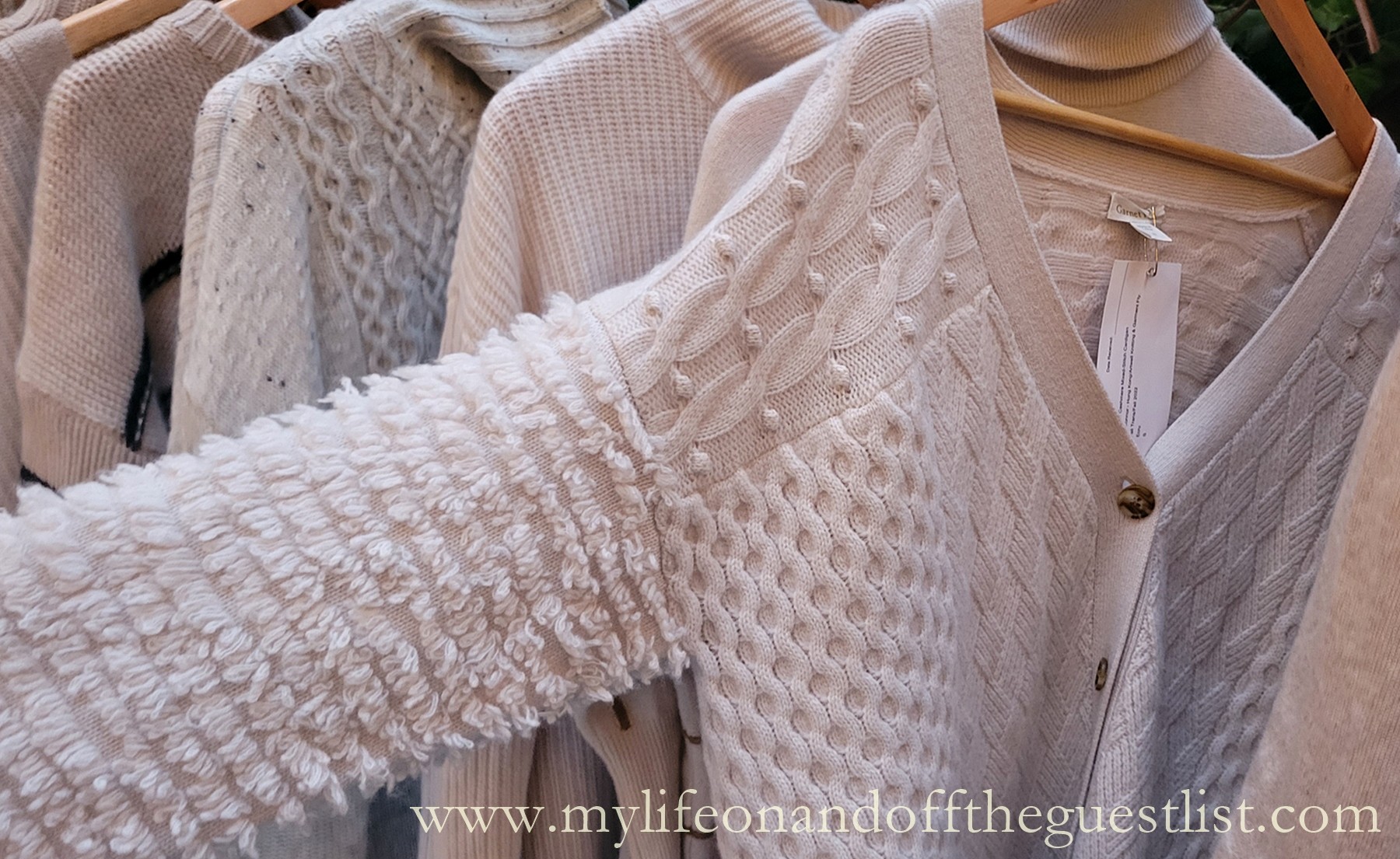 For those who prefer a more relaxed look, the collection also includes a range of comfortable loungewear, such as the Plush Fleece Robe and the Cozy Knit Leggings. These pieces are perfect for lazy mornings or evenings spent curled up by the fire.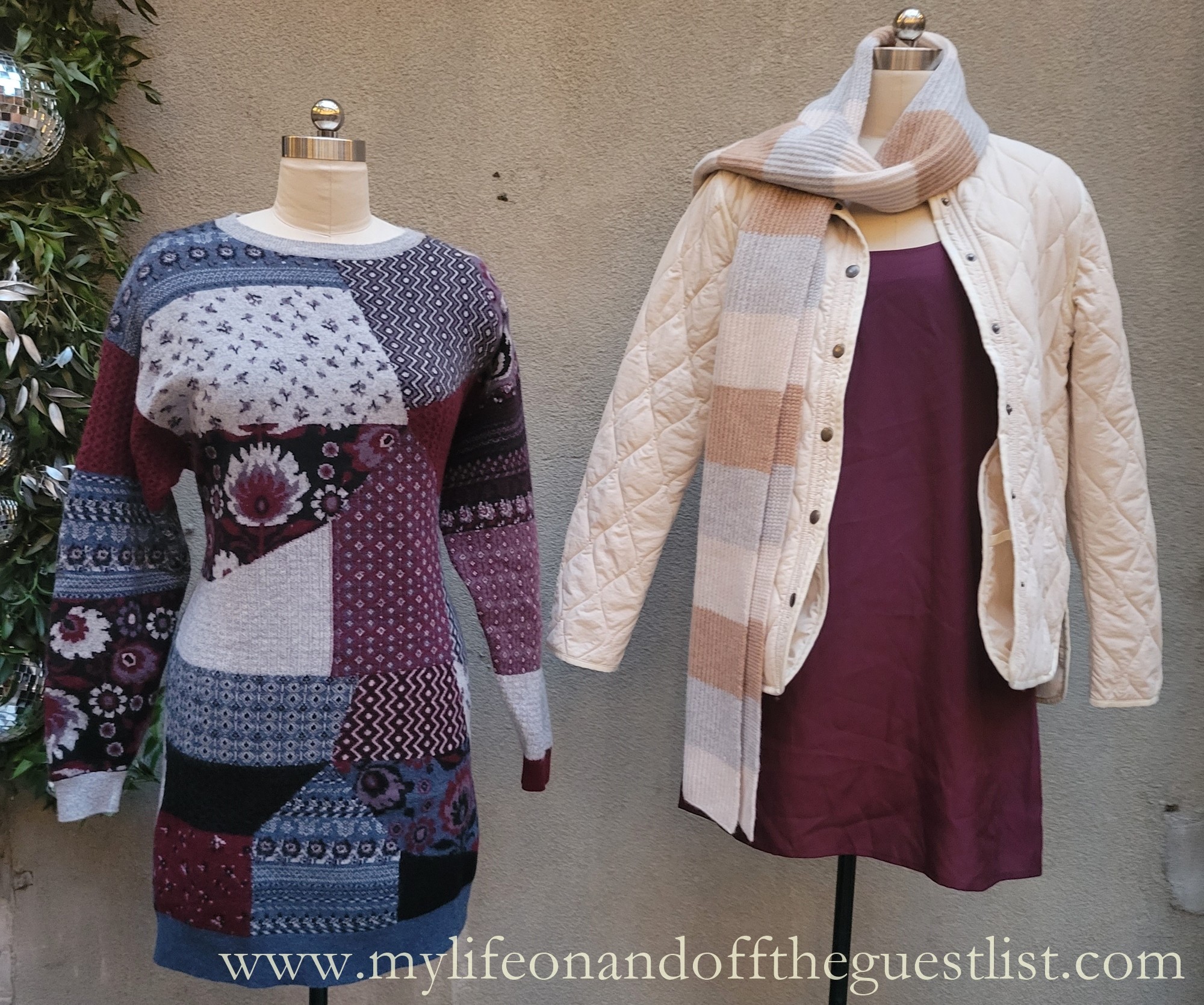 The collection also includes several dresses that are perfect for the holiday season. The Cashmere Patchwork Dress is sure to be a favorite. This recycled cashmere dress features jacquard stitching and an oversized silhouette. For a more understated look, the above Shift Dress is a classic option, with its rich, sumptuous hue and timeless design.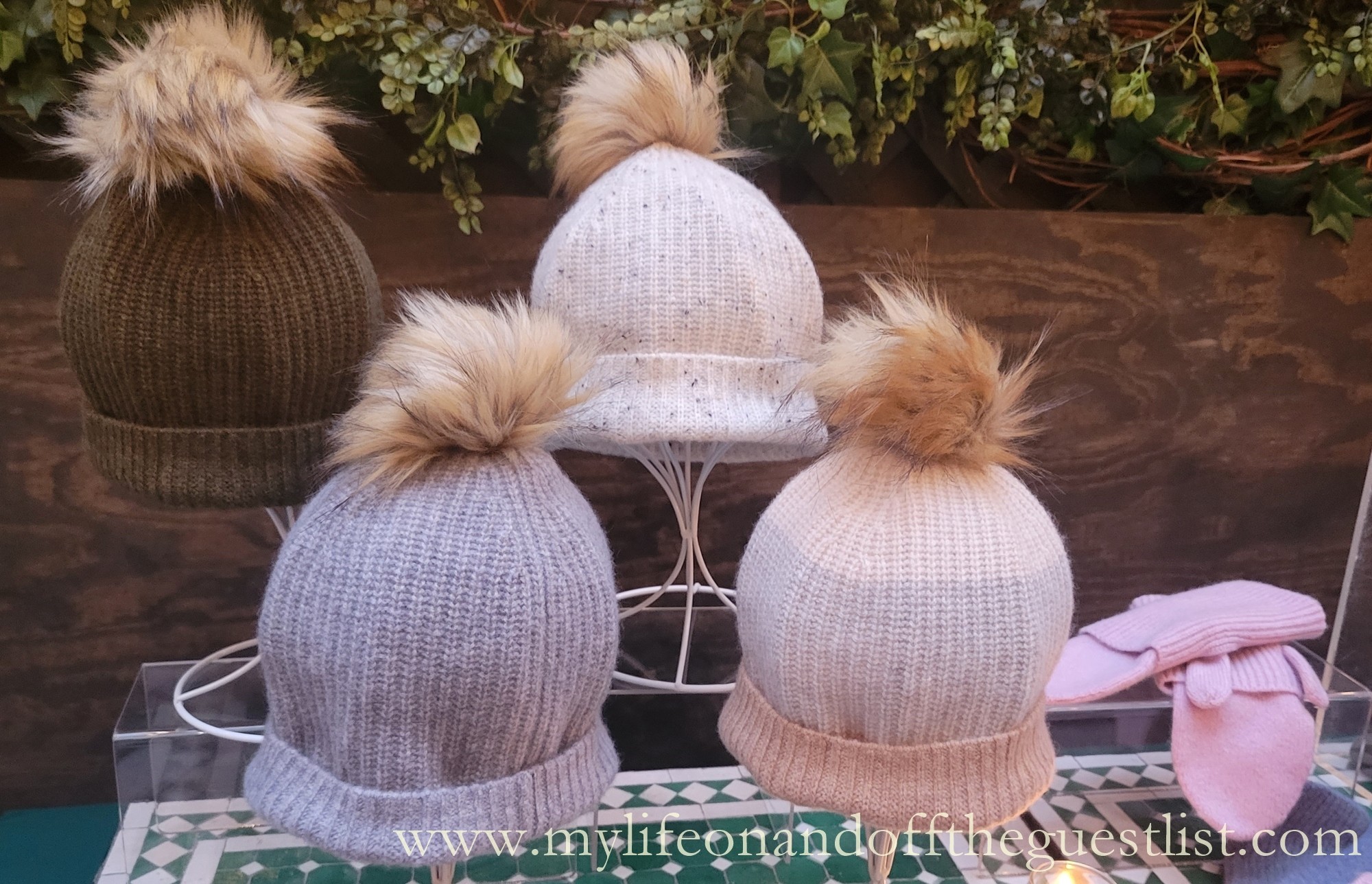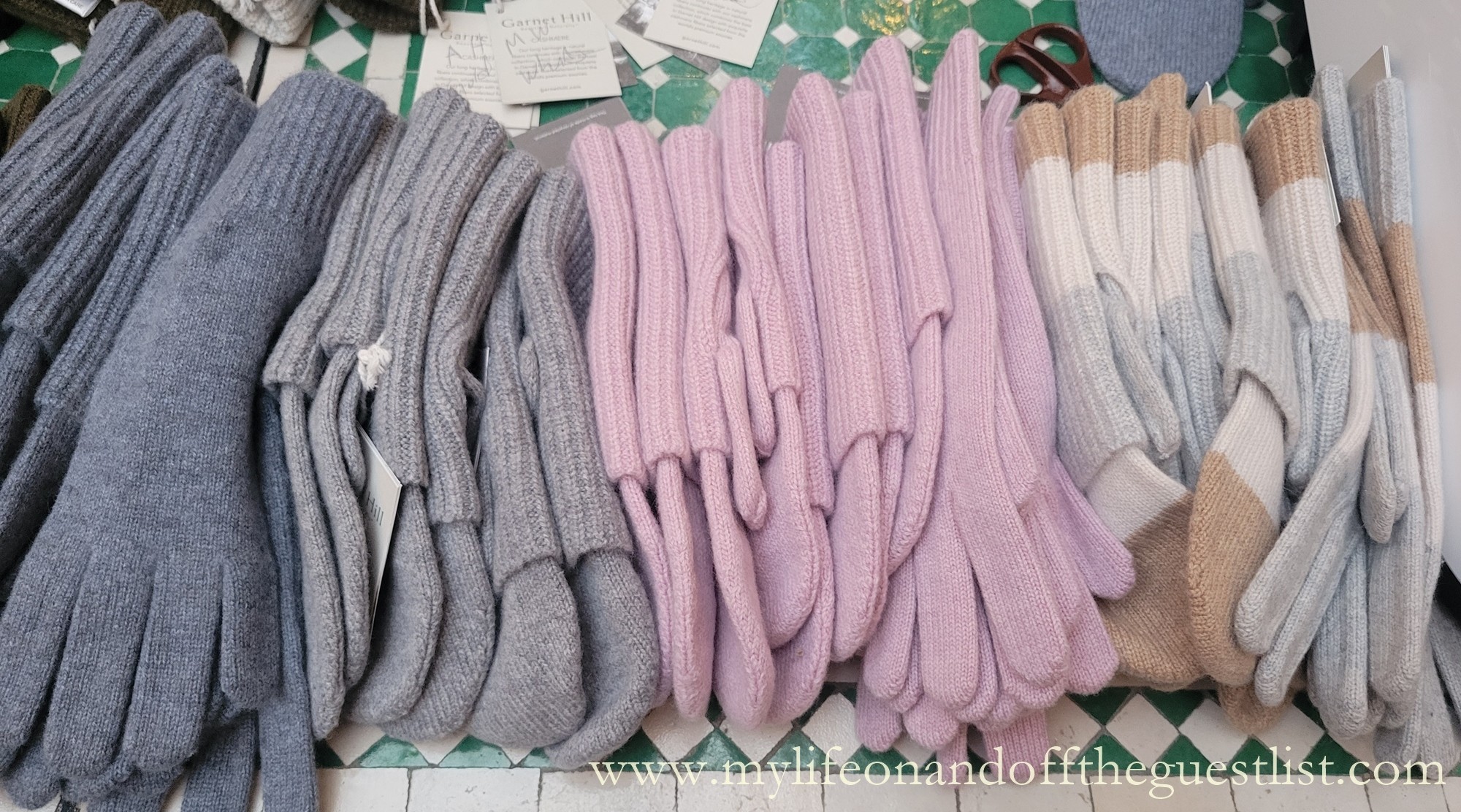 Accessories are also an important part of Garnet Hill's collection. With a range of scarves, hats, and gloves that are available to complete any outfit. The Cable-Knit Pom Hat is a playful addition to any winter ensemble, while the Cashmere Gloves and Mittens are both practical and stylish. We were lucky enough to get a pair personalized on-site, just in time for the cold temperatures.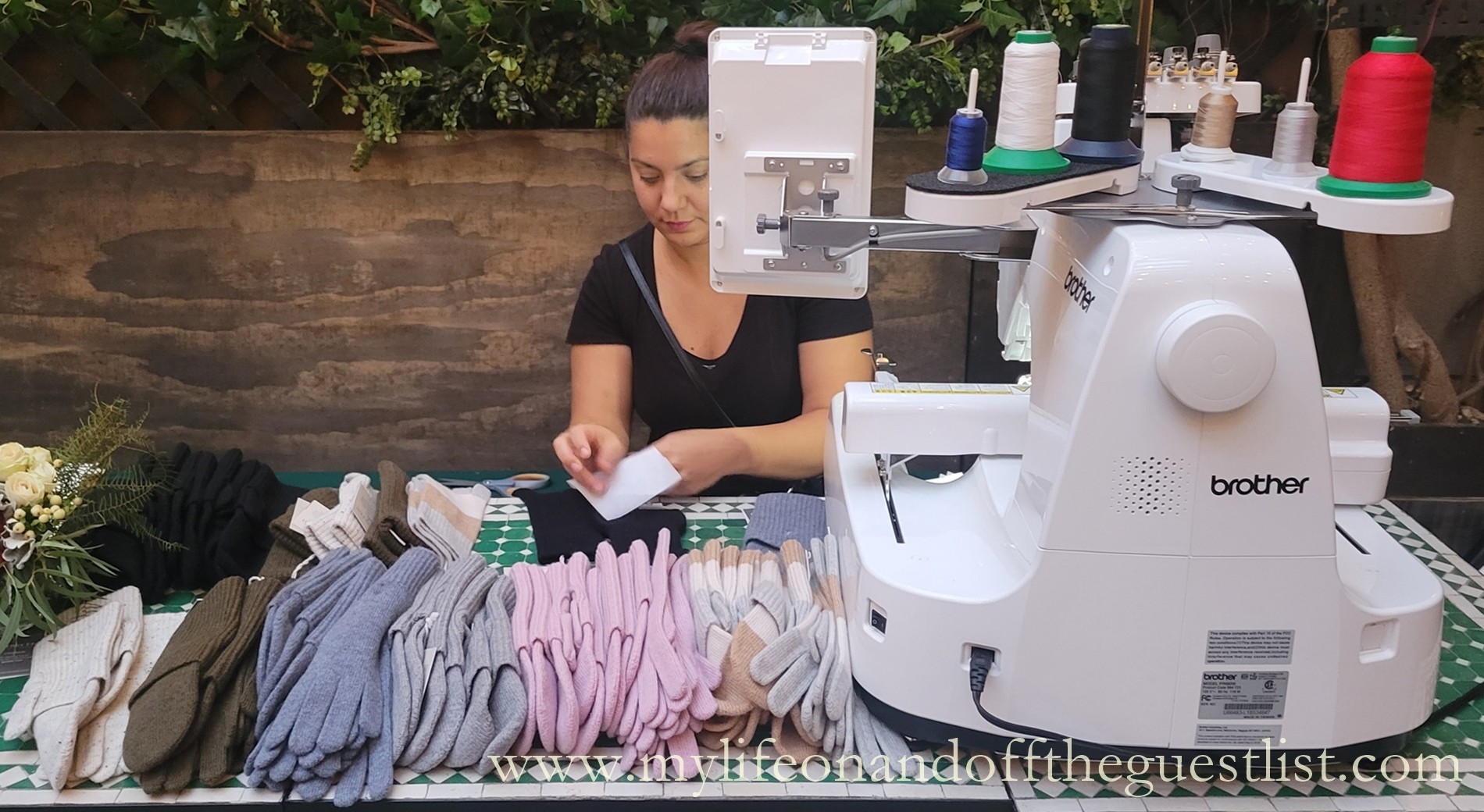 Did you enjoy these cozy options? The Garnet Hill Holiday collection is a beautiful and versatile collection that celebrates the season in style. Whether you're looking for something cozy and comfortable or elegant and sophisticated, there is something for everyone in this collection.