My visiting cousin introduced me to an amazing artisan jewelry designer that I've become completely obsessed with. You guys are well aware of our love of statement jewelry pieces and that we love highlighting handcrafted accessory designers, like our recent piece on The Artisan Group. And like the pieces from this distinct grouping of artisan jewelry designers, the following
Designs by Nadia jewelry
pieces are amazingly affordable, even with the beautiful workmanship. This very special collection of handcrafted jewelry boasts the most natural materials, with pieces made from coconut shells, wood, seeds, stones, scrap metals, sea glass, and sea stones. Since each piece is handmade, they are truly one of a kind.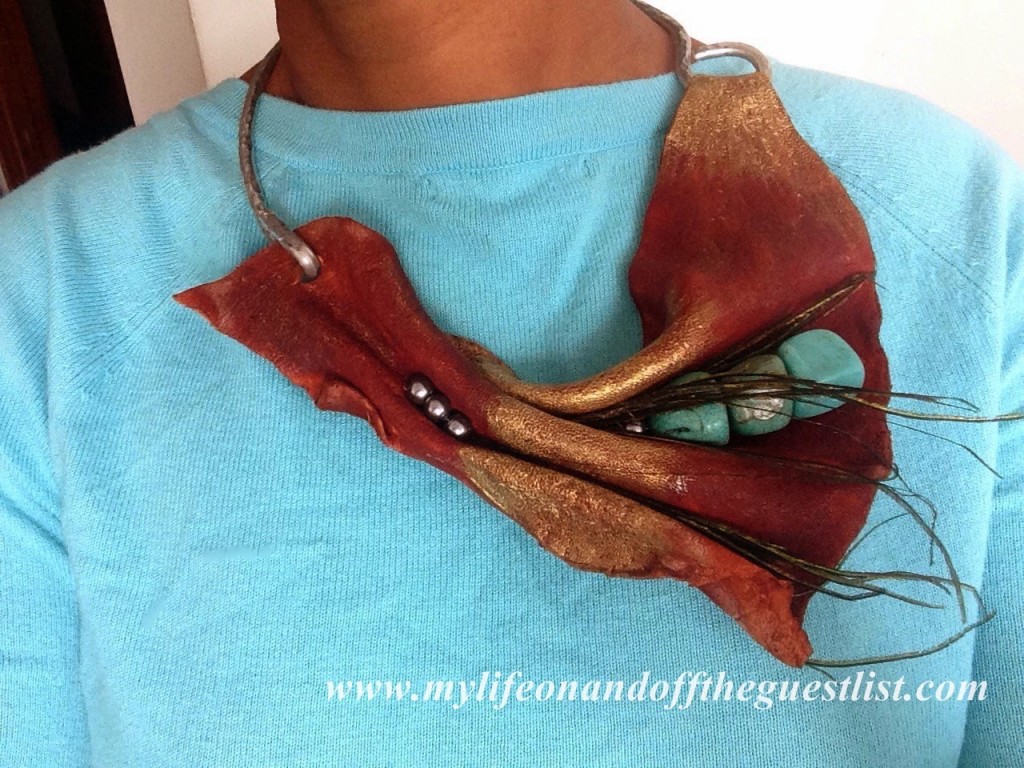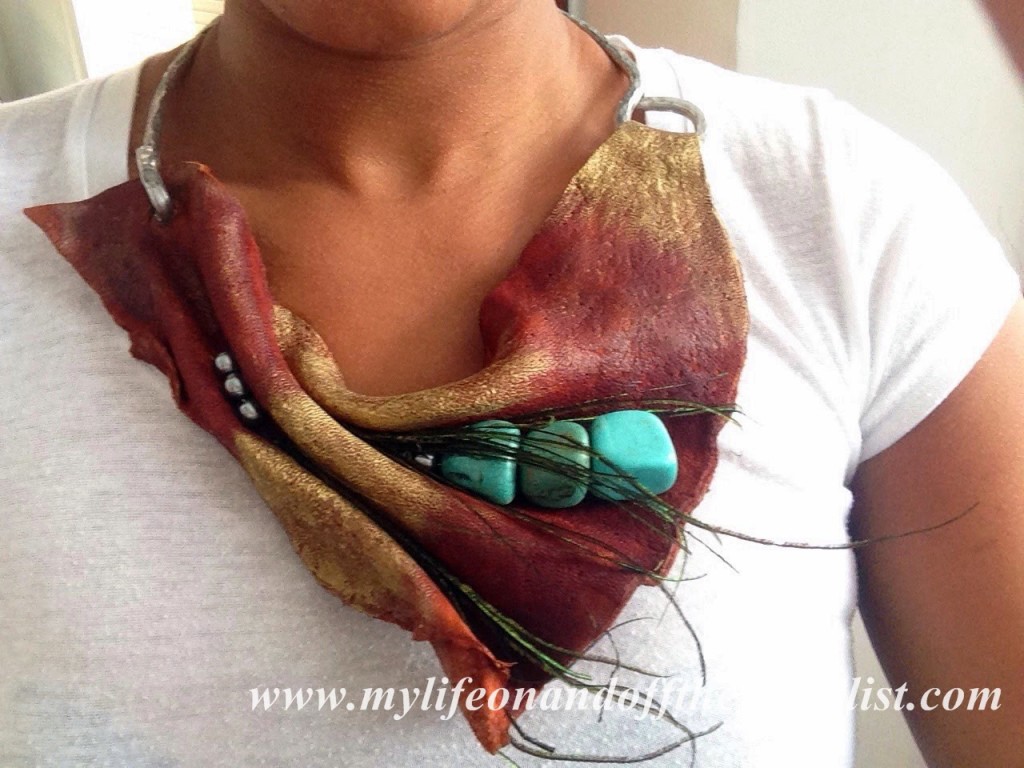 Our absolute favorite piece is the above Leather and Feathers Neckpiece (as you can see, we tried it with a few tops) – we loved how it dressed up a white tee and, of course, had to accentuate the robin egg blue stones. Which pairing do you guys prefer? Another favorite is the Coconut Drops Necklace shown below: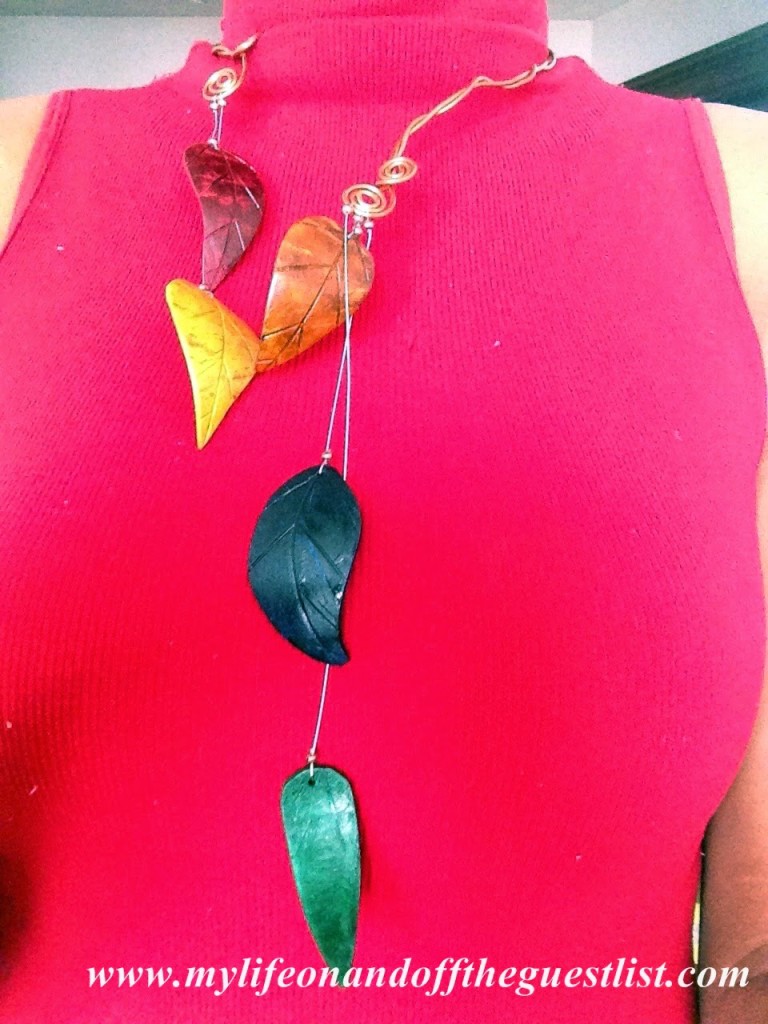 Why is this necklace called coconut drops? Because the stunning hand-painted leaves are made out of the shells of coconuts. We love the pop of, and the variety of colors in this piece. we also love the dramatic length and the fact that the copper can be manipulated to be worn wide or narrow (as seen above). We're not done yet, other great pieces include the artistic Cascading Flowers Leather Neckpiece directly below.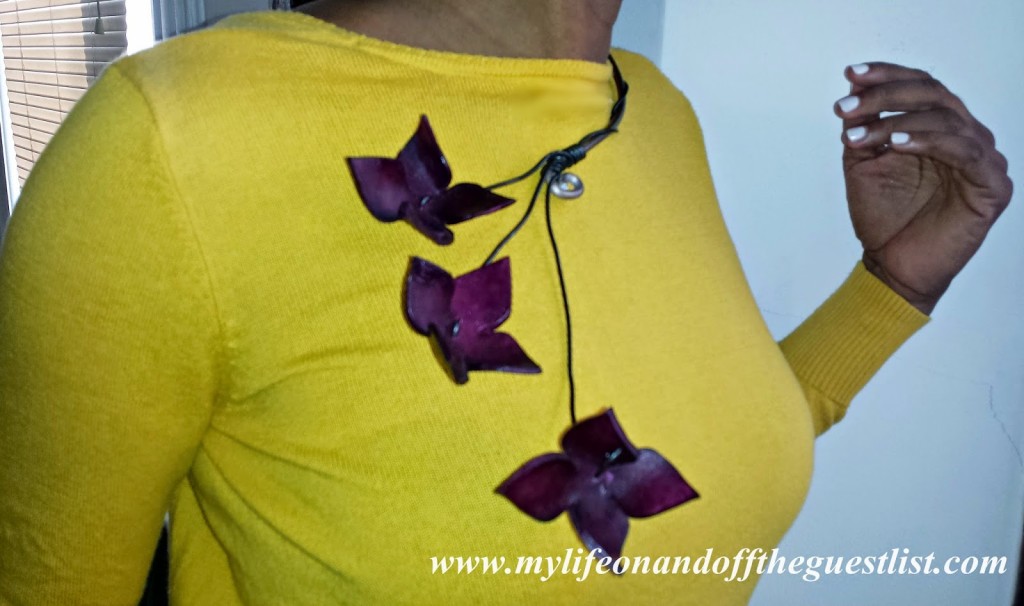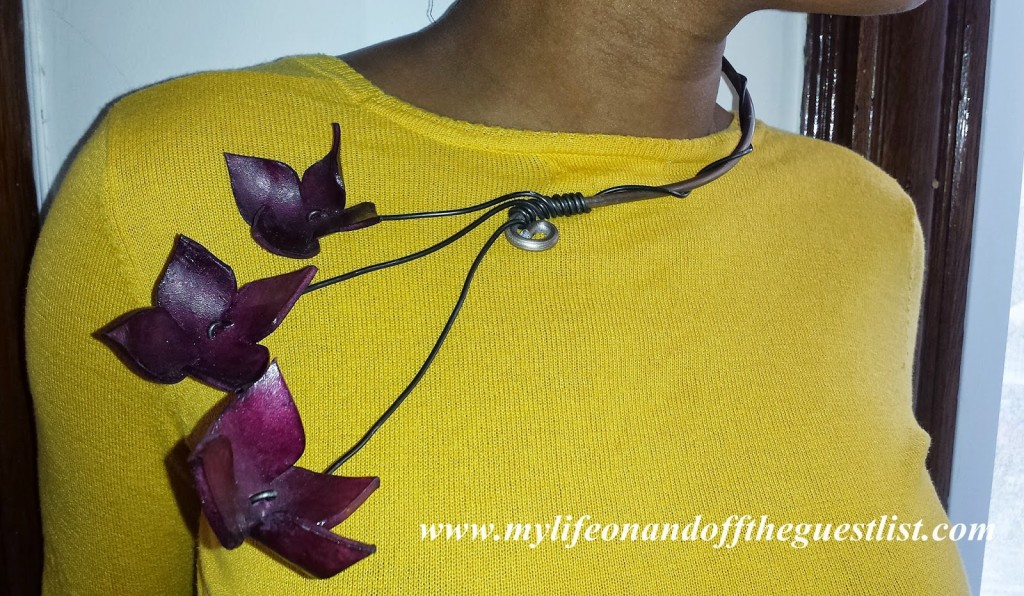 Although these flowers look like wood, they are actually handcrafted out of leather, and painted this rich burgundy hue; and because they are made out of recycled wire, it too can be manipulated by the wearer – wear it to the side or straight forward. Last but certainly not least is the duo-colored Carnival Coconuts Neckpiece, which actually comes with matching earrings (you can select either the red or yellow earrings). This piece is available in many colors, but we love this color combination.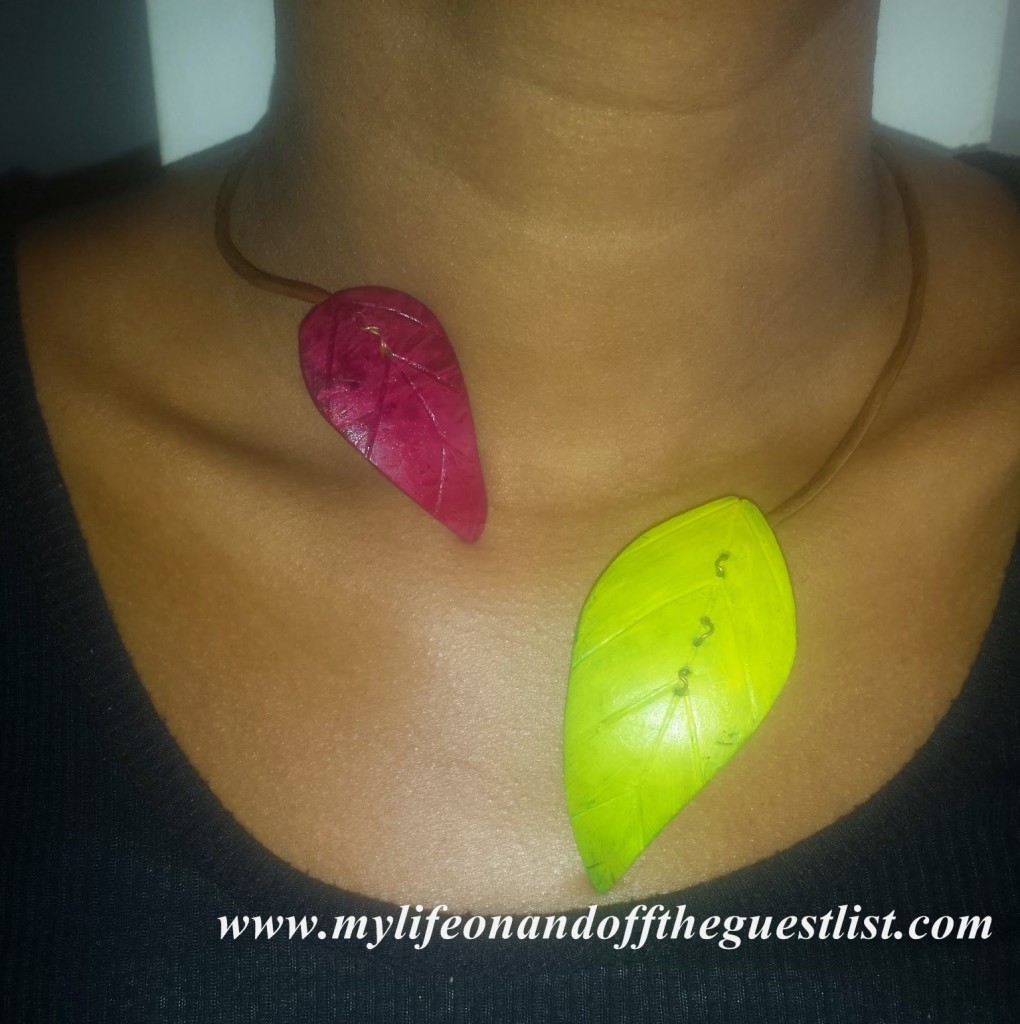 Like the above Coconut Drops Neckpiece, the Carnival Coconuts Neckpiece and Earrings Set is also made out of the hardened coconut shell. Besides the stunning colors, we love how it sits on the neck, its simple yet extraordinary silhouette. well, these are the pieces we're currently obsessing over. Any favorites among our choices?