This shop has been compensated by Collective Bias, Inc. and its advertiser. All opinions are mine alone. You must be 21+ years old to try Poise Impressa Bladder Supports. #LifeAfterLeaks #CollectiveBias
There are things we may take for granted and not realize it. When I'm out with friends, we go dancing, we may do something that entails physical activity, and we have amazing conversations that end in raucous laughter. For me, this is a joyous time of untroubled fun but for two people in my life, that's not the case. Both have stopped doing things they love or enjoy trying something new because of leakage. Even everyday occurrences like coughing, sneezing and laughter is cause for concern. I was discussing my mom's activity withdrawal with a friend while on our way to CVS, she informed me that she too has to be careful and worries about leaks……needless to say I was surprised, because this was someone who's closer to my age group. Until then, I never realized when she declined certain activities, it had to do with the fear of uncontrollable leakage. Luckily I was able to introduce both  she and my mom on the latest safeguard against sudden leaks, the Poise Impressa Bladder Support Kit.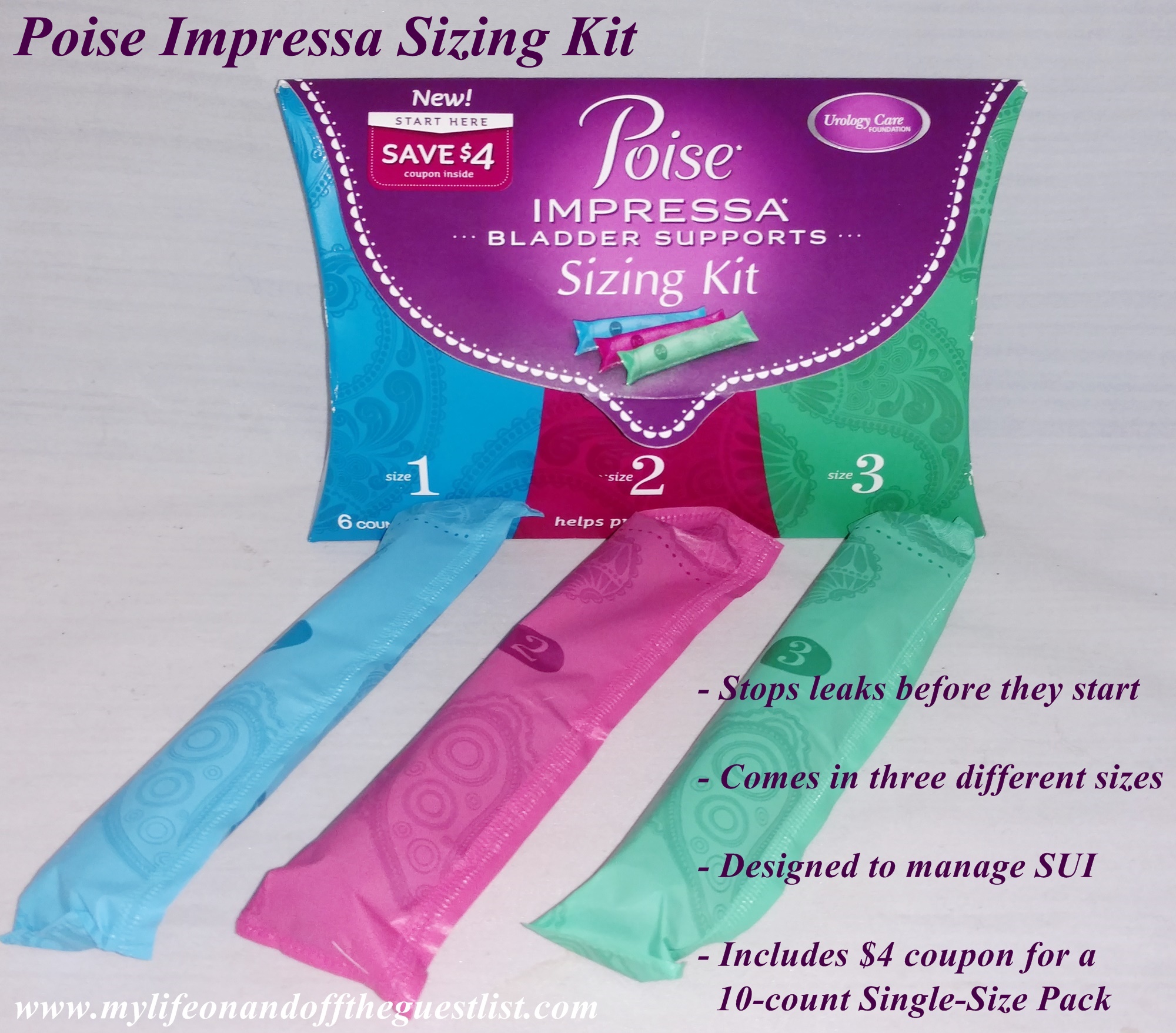 I've been trying to get my mother to exercise more, mainly walking, something she was actively doing before. She also used to stand up or stay away from fabric couches whenever she knew she would sneeze, cough or laugh and while I thought she was just being strange. After introducing her to Poise Impressa, a soft flexible, internal device with a non-absorbent outer cover, that's designed for the temporary management of SUI, I saw a change. The Impressa is inserted just like a tampon, but unlike a tampon doesn't absorb leaks. Finding your perfect size is easy, try size 1, if you experience no leaks, you have found your perfect fit; if you still experience leaks with size 1, move on to size 2, again if there are no leaks, that is your size, if not, move on to size 3. My mom found her right fit (size 2) that supports her urethra after trying them all out. It's important to note that your height and weight does not matter in finding your right Poise Impressa size, it's all about finding the perfect internal fit. With a little coaxing, and Poise Impressa, not only has she enjoyed our walks (she now walks to her supermarket as a form of exercise), she's enjoying full belly laughs and is no longer terrified of or standing up when coughing or sneezing).  As we were out and about all day, she felt comfortable wearing Poise Impressa and was quite happy she didn't have to remove them when using the restroom. To remove the Poise Impressa Bladder Support, just pull the string as you would when removing a tampon.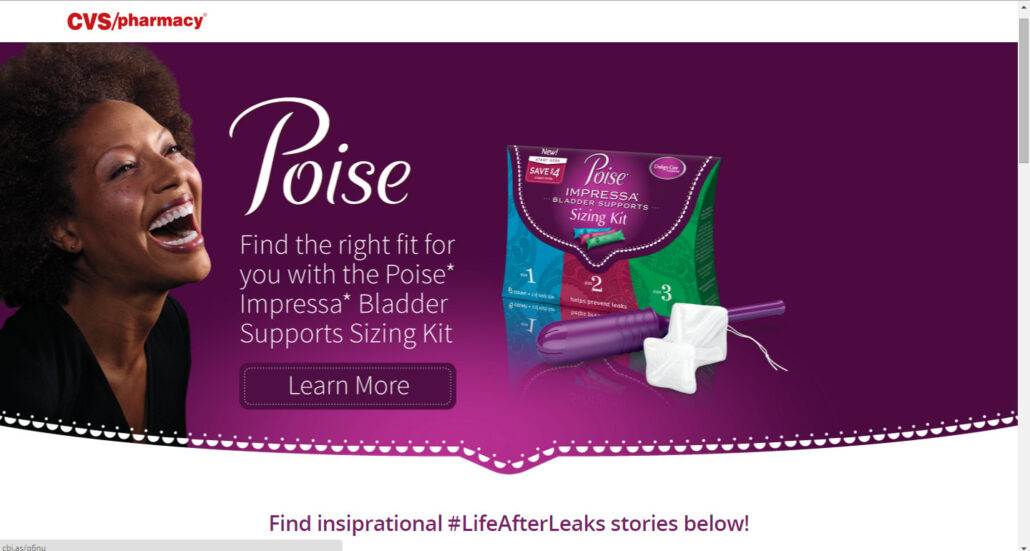 As I stated before, a friend of mine also shared her story with me (she's a size 3 by the way), but of course her story and my mother's are not the only ones. There are so many inspirational stories of women who are living much happier lives because of Poise Impressa, get to know these women, share your own story, or just learn more on Life After Leaks. Buying the Poise Impressa Sizing Kit is quite convenient, you can either pop into the Feminine Care aisle of any CVS (just look for Poise products), or order them online from the comfort of your home computer or mobile device. Even more great news, CVS is offering a $1 Off coupon off the kit.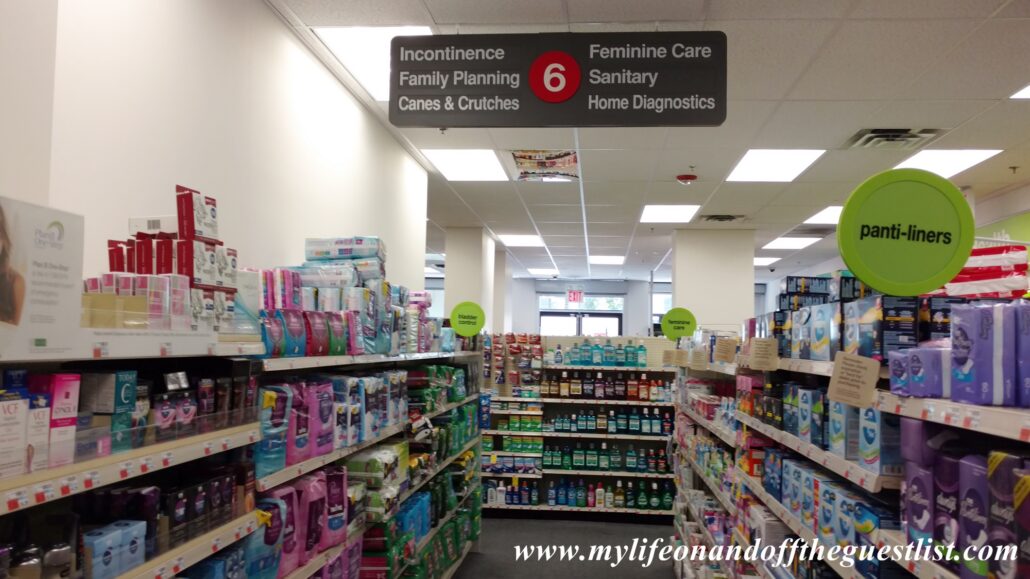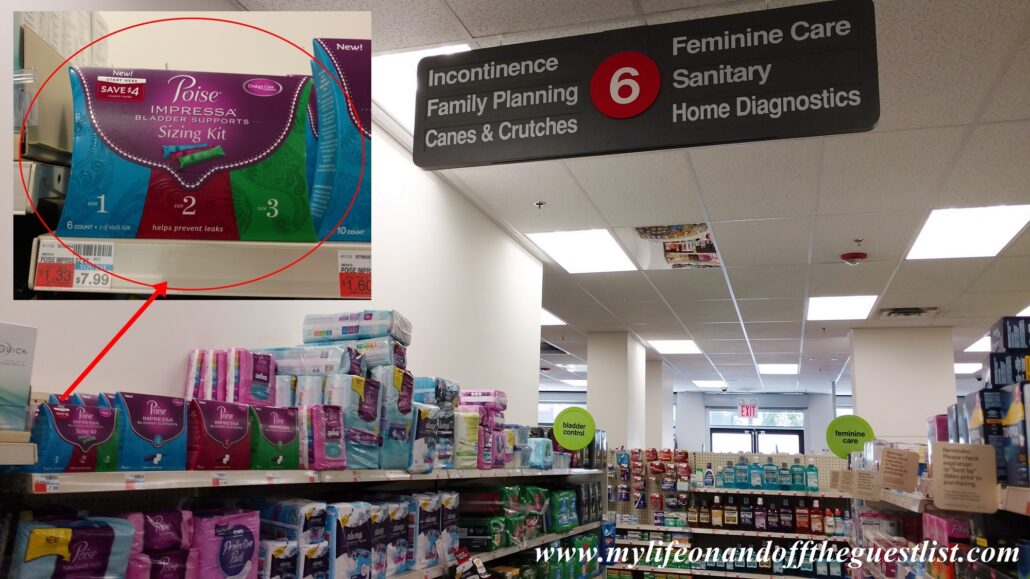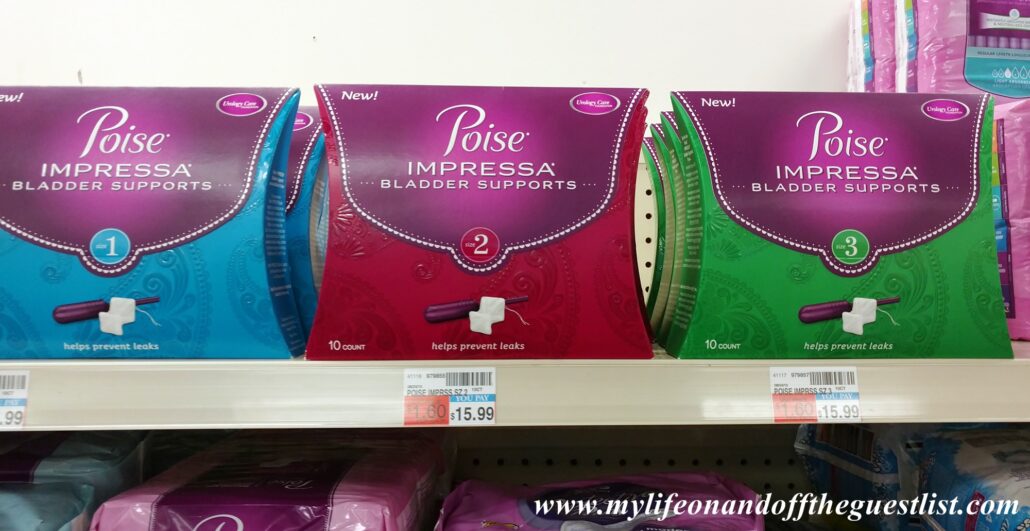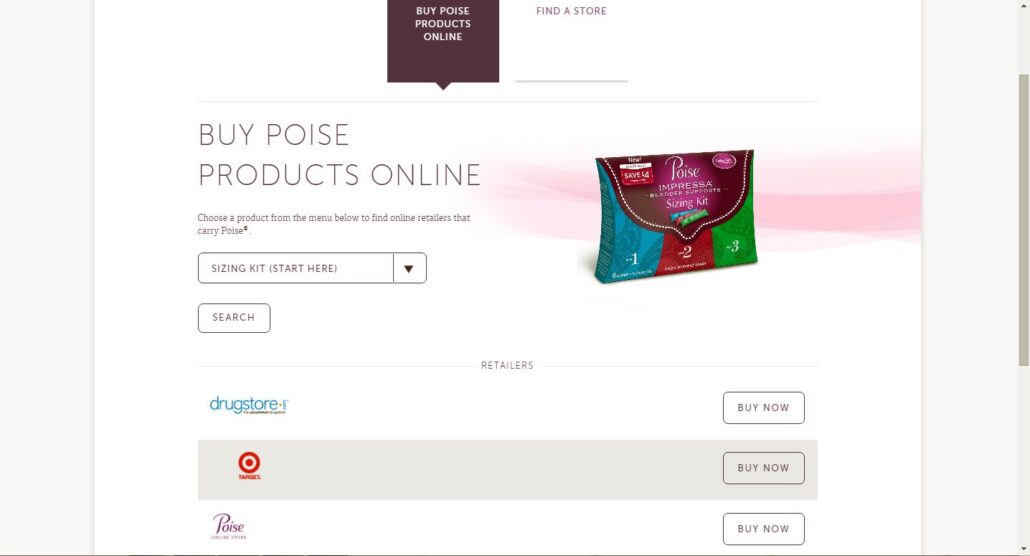 If you want to stop leaks before they start, head over to CVS and grab the Poise Impressa kit. Get to know more on this innovative bladder product by checking out the Poise Impressa video.