We've always loved the idea of lavish hats. We secretly one to be like those women who strolls into a room looking incredibly chic in a fabulous hat (yes we basically want to be Dynasty character) but alas, we were cursed with a big head some of the thickest hair known to man (cursed/blessed?), so we've simply ogled hats from afar which fuels our obsession whenever we see spectacular hats. You can imagine how we felt walking into the Spring/Summer 2016 preview for Eric Javits's distinctive hats and handbags.
We fell hard for one particular hat, a beautiful, stark white Floppy Sun Hat with a dramatic brim, that we spotted at the Zang Toi's Spring 2016 runway show at NYFW the Shows. A perfect compliment to his "Splendor of Santorini" collection. Besides this being a beautiful hat, it's also quite beneficial as Eric Javits's hats block 95% UVA/UVB rays. That's more time outdoors for us and protection for our skin.
If you also noticed that gorgeous bag in the above photo, it's a favorite as well. Eric Javits's bags are not only stunning, they are lightweight, durable, and come interiors boasting fun prints. We adore the shape, the metallic tones, and the frayed edge details. Of course, that's not the only bag we adored. Details played a very important role in falling for the beauty below, specifically, the seahorse zipper pull. Love its combination of chic and whimsy.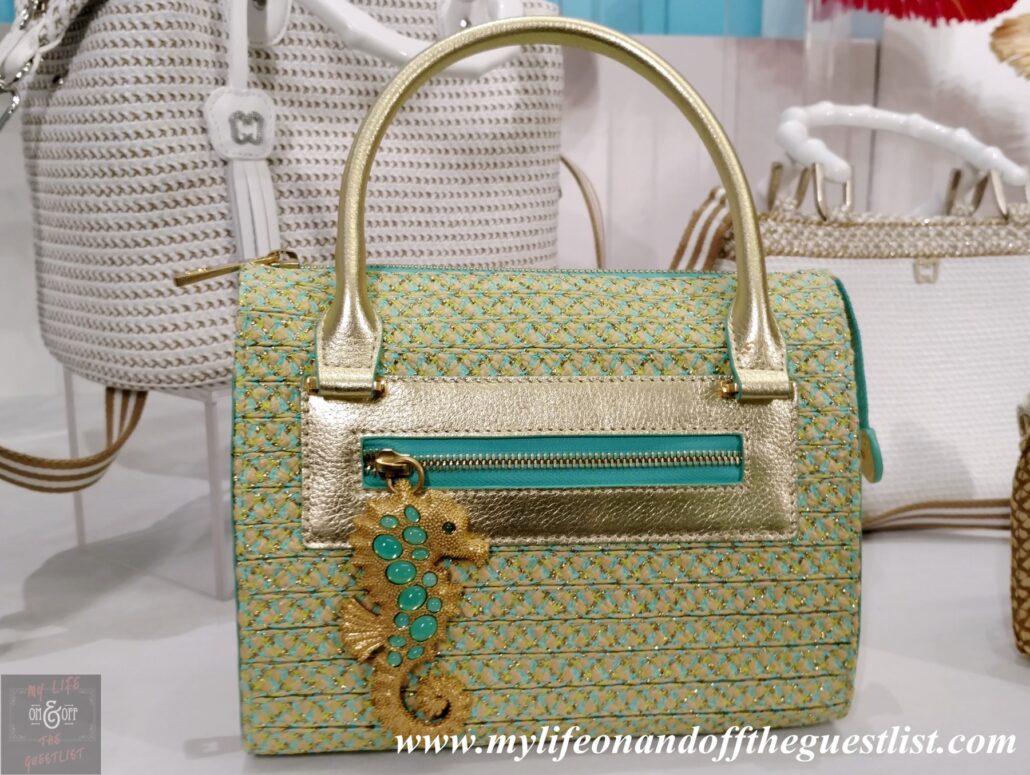 There were so much from the collection to fall in love with. Check out a few more of our favorites below, including spring/summer essential – visors
What do you think of the Eric Javits Spring/Summer 2016 Collection?