We love shopping, and we know many of you do too. We also love helping others and giving back in any way we can. Most of the time those two things don't come together, but this holiday season, they do thanks to The Elephant Pants Holiday Pop-Up Shop. You may remember we declared our love for The Elephant Pants for great Thanksgiving style, and how these incredibly comfortable pants also helps saves Elephants. For every sale of any item sold at The Elephant Pants Holiday Pop-Up Shop, they will donate $1.00 – $4.00 to The African Wildlife Foundation to help end elephant poaching. The pop-up shop, located at the Columbus Circle Holiday Shops in New York City, will feature the entire collection, which includes the famed bohemian style pants we highlighted, rompers (which are incredibly cute), leggings, tapestries, shirts, kids clothing, and many more.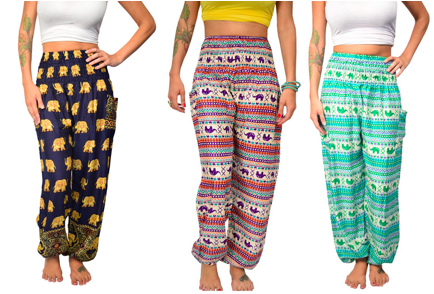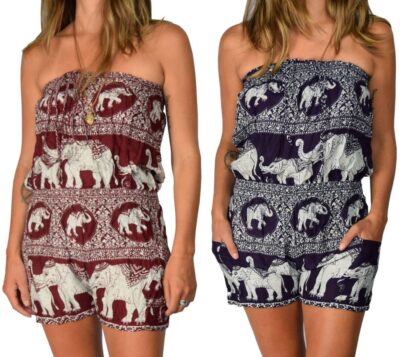 How did Elephant Pants come to be? During a trip to Thailand in September 2013, the now Elephant Pants team stumbled upon the locally-made elephant pants. In their excitement, they purchased several pairs as gifts for their friends back in the United states. The Elephant Pants were such a hit in comfort and design, they saw the true potential for the idea they had in mind. As we highlighted in our Thanksgiving post, each of the Elephant Pants product styles are named after elephants that either died in captivity, are still being held captive, and those that were freed from circuses and zoos to live in wildlife habitats.
The Elephant Pants Holiday Pop-Up Shop officially opened to the public at the Columbus Circle Holiday Shops on December 1st, and runs until Christmas Eve, December 24th, so there's plenty of time for you to pop in to get yourself a pair or two of Elephants pants, adorable tees or rompers, and of course get some great gift options for loved ones.