What if you could pay for your dream vacation in budget-friendly installments? Or lock in a low airfare months earlier when airfares are much cheaper? Or how about both? Thanks to Airfordable.co, not only are you able to take advantage of low airfares thanks to their price protection, you take control of your travel plans by paying in installments with either a monthly or biweekly payment plan. It's your dream vacation, on layaway.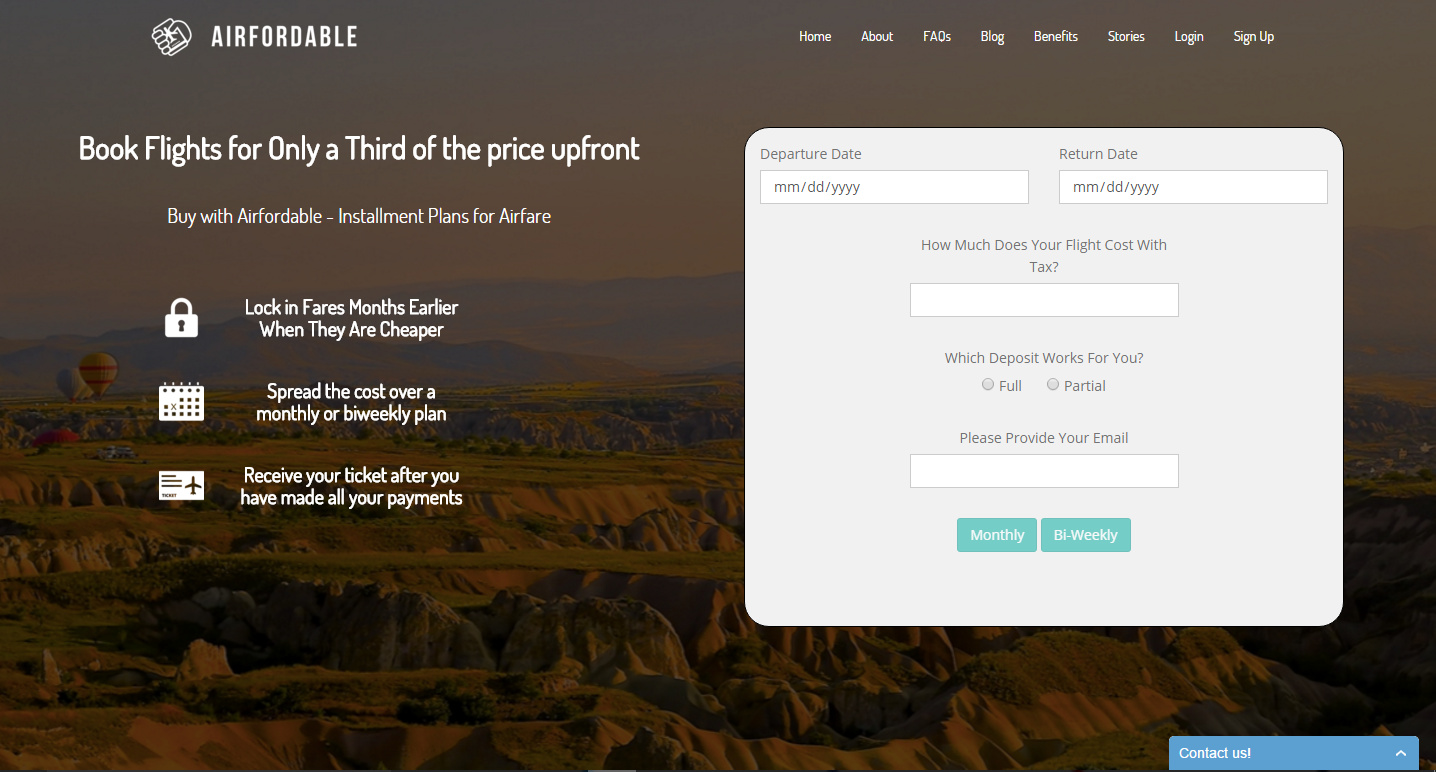 Air travel can be quite expensive, and without any real options aside from extensive saving, possibly using your credit card instead of using other payment options that you may have considered, and praying to the travel gods for decent and discounted airfares, we had no real solution to getting the vacation we desired, at a price we could afford…..until Airfordable.co. No longer will you be at the mercy of a horrible airline just to hopefully get to enjoy your trip, especially as a frustrating experience can ruin your entire vacation. With airfares ever increasing, and our need to escape our daily lives every once in a while, Airfordable.co is the answer, but don't take our word for it, see for yourself.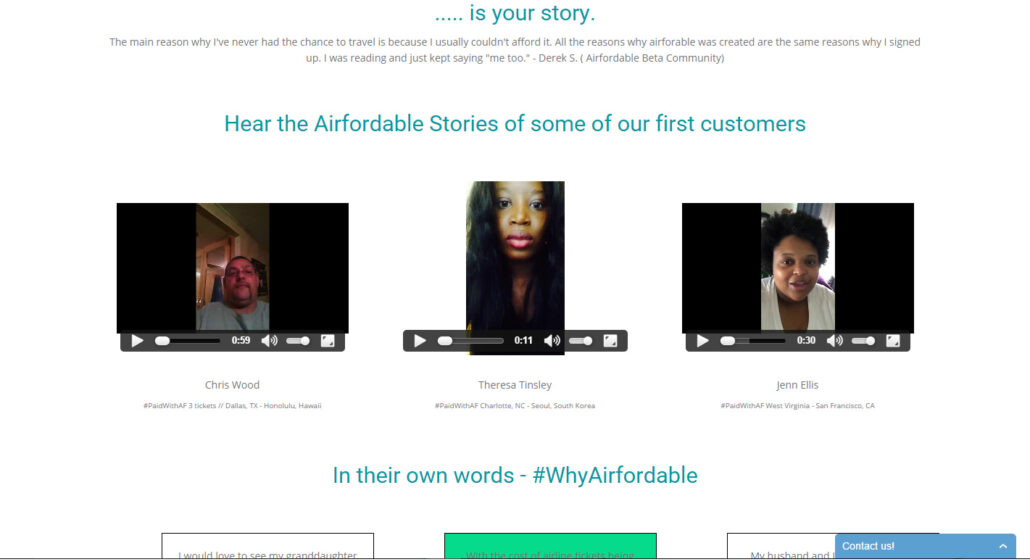 So how does Airfordable work? Very much like a department store layaway plan. Simply search for your flight dates on any airline or air travel website (we must note there's a $2000 price per flight cap on airfare), grab a screenshot of your proposed trip, upload it to the Airfordable website, and they will show you payment plan options. Once you've selected your payment plan, just pay 30% of the cost of the air travel as a deposit, and pay the balance in the installment schedule you've chosen. Just as with department store layaways, once your final payment is complete, you will receive your e-ticket.
This is especially wonderful for those who don't want to put the cost of the trip on a credit card. You enjoy a flexible payment plan with no credit check and no incurred interest fees like you would using a credit card, so there's no buyer's remorse when your credit card bill comes. Another great thing about Airfordable is if the price of your airfare drops before you've secured your seat, they will split the savings 50/50 and your portion becomes an Airfordable credit that you can use towards your next flight on any airline. what more can you ask for!
We're ready to begin planning our dream vacation, what about you? Where can Airfordable help you travel to?