Tonight marks the beginning of the 20th season of eligible bachelors trying to find love via ABC's very popular reality dating show, The Bachelor. By now, we're sure you've fallen in love with The Bachelor's Ben Higgins, the dreamy software salesman, fan-favorite, and youngest Bachelor the show seen in a while. While the hunky Ben is sure to give out special roses to several lucky bachelorettes, Sauza Tequila would like to offer all of you a very special rose, The Sauza Tequila Jalisco Rose, the perfect cocktail to raise a glass to the latest dreamboat during your viewing party, or sip while you're playing your Bachelor drinking game.
The Jalisco Rose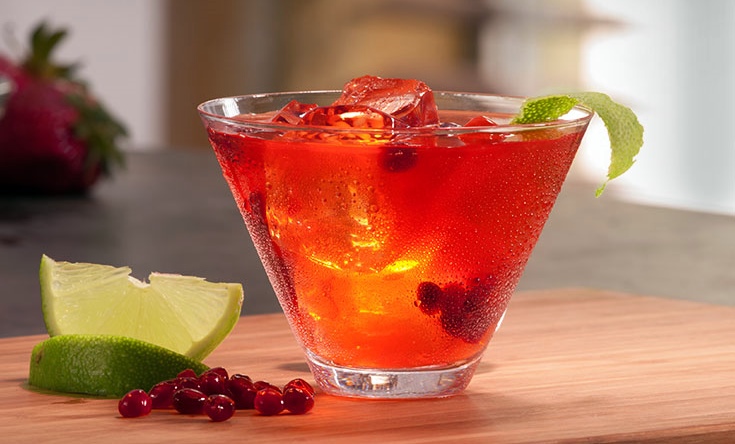 2 parts Sauza® Signature Blue Silver Tequila
23 strawberries, halved
1 part pomegranate juice
1 part agave syrup
1 part lime juice
Add ingredients to an ice-filled shaker. Shake and strain over ice into a margarita glass.
The Sauza Tequila Jalisco Rose's name was inspired by the Sauza distillery located in Jalisco, Mexico, the birthplace of such great Mexican traditions as Mariachi, Ranchera music, Birria, Jaripeo, and of course, Tequila. Each bottle of Sauza Tequila, the go-to tequila for the perfect margarita, is carefully crafted with the finest, fresh blue agave from the storied La Perseverancia distillery in Jalisco.
For the next several weeks, the ladies will come and go (we all remember that season with the uninvited bachelorette returnee), but Ben will remain to capture our hearts, and while we know we'll never get a special rose or hear those wonderful words asking us to "accept this rose" from Ben, we can (and damn sure will), accept and fully enjoy the delicious Jalisco Rose from Sauza Tequila.
Are you ready to accept the Jalisco Rose cocktail from Sauza Tequila? Will you be tuning in every week to see the lucky ladies Ben gives a rose to?