Welcome to the world of The Others. For his Fall/Winter 2021-2022 couture collection, couture designer Farhad Re introduces us to the woman that is the opposite of subtle and demure. This no-nonsense woman, be she a warrior angel or extraterrestrial soldier, wears these garments, all entirely made in Italy, like armor. You may remember we highlighted his Spring/Summer 2021 collection.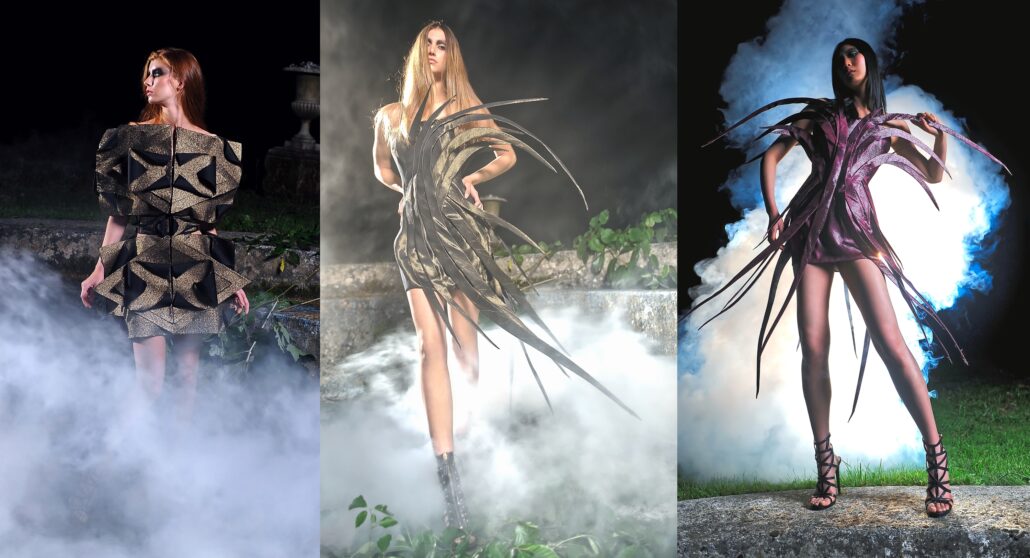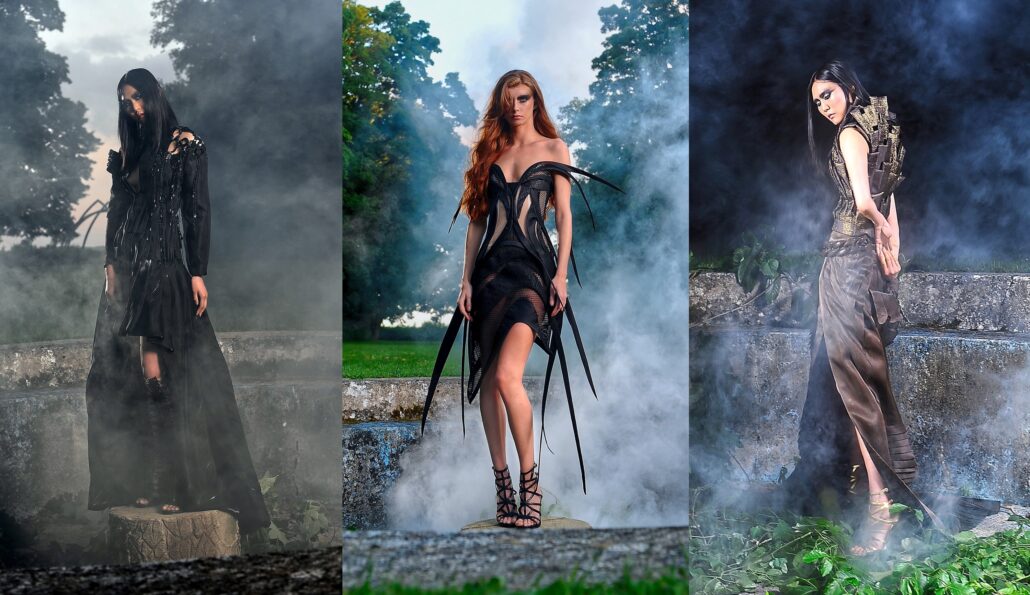 With this otherworldly collection, the couture designer takes us into a daydream with the Farhad Re Fall/Winter 2021-2022 couture collection. In this collection, the woman celebrated is a warrior, avant-garde, both magician and elf, a woman Farhad Re imposes by her assertive character. In a world in upheaval, she drapes herself in her architectural dresses in triple organza silk, with impeccable volumes. His couture collections always feature very complex cuts that are inspired by architectonic constructions.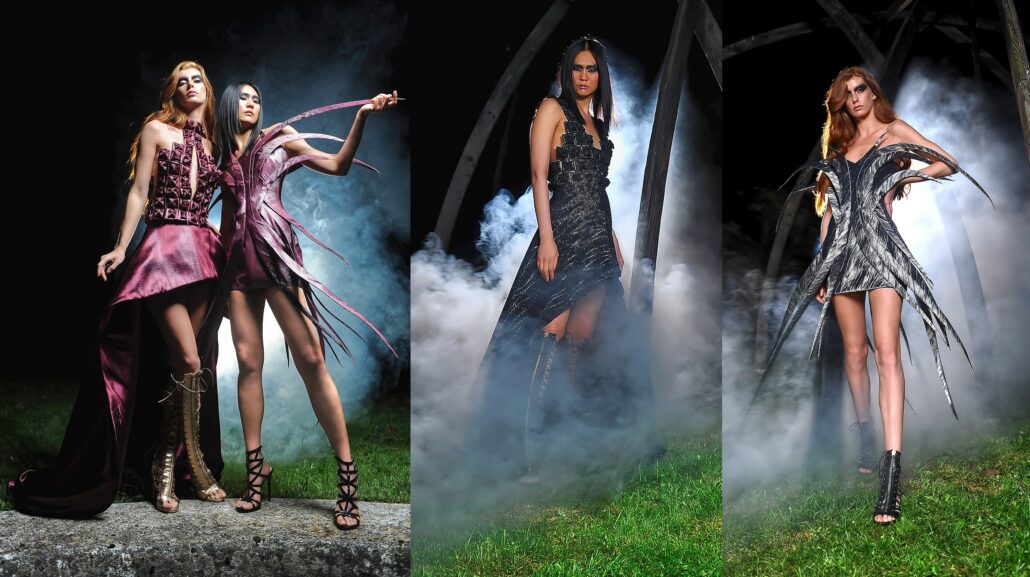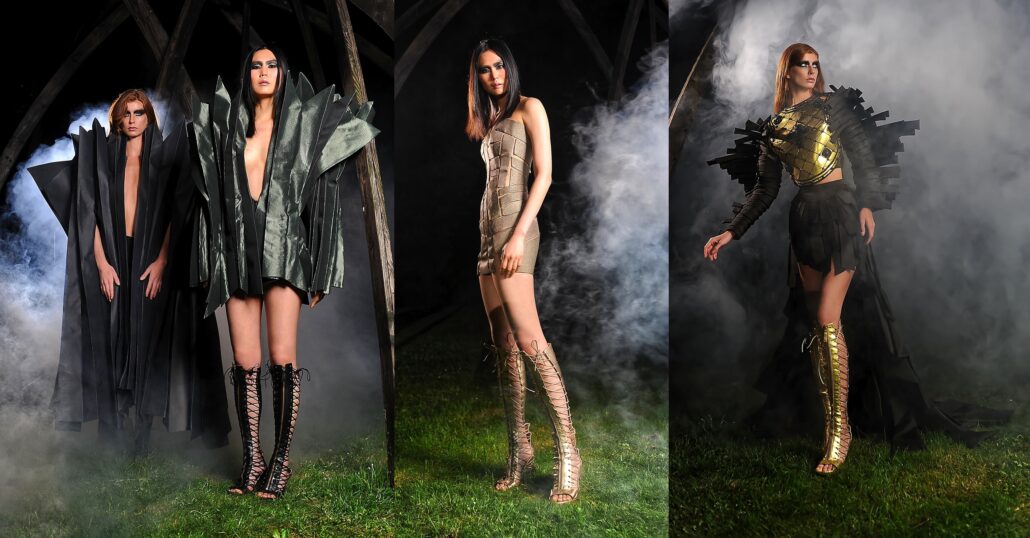 There are many standouts in the Farhad Re Fall/Winter 2021-2022 collection; many of them are three-dimensional feats of silk shantung and mikado, which gives Farhad's New World Armor a captivating lightness. Key design details we took away from this collection were volume and shape. Some looks are dynamically voluminous due to their silhouettes and details; we couldn't help but notice many looks like modern origami sculptures.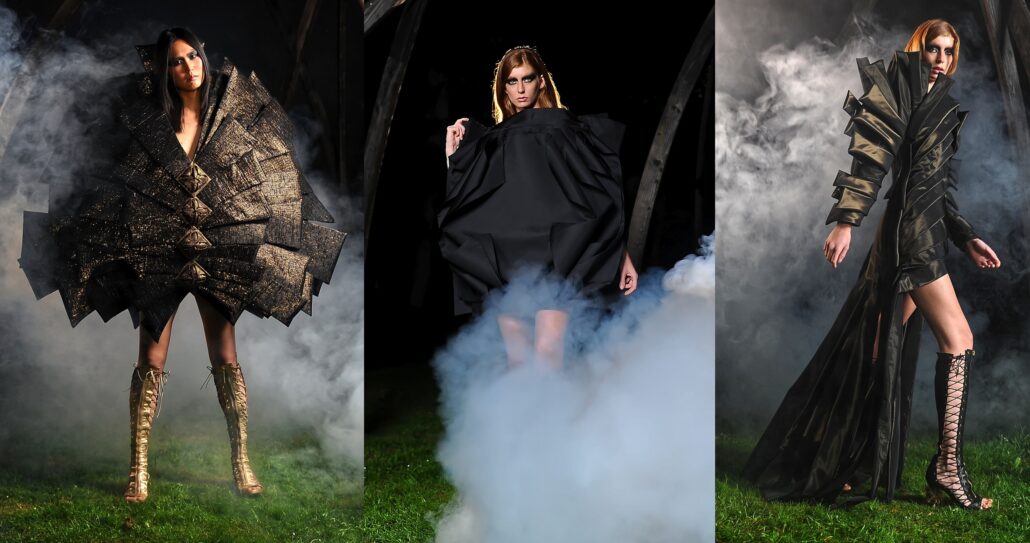 The Others collection is described as a new generation of women, sensitive to hand-made, 100% natural fabrics, luxury materials, without compromising with originality and controlled eccentricity but always poetic. We can't help but describe the pieces from the Farhad Re Fall/Winter 2021-2022 as wearable sculptures. he masterfully blends fantasy, art, and fashion while offering women splendor and elegance with an edge. Take a look at the video below for Farhad's full presentation during Paris Haute Couture Fashion Week.
What do you think of the Farhad Re Fall/Winter 2021-2022 couture collection? We'd love to hear your comments on the collection. Leave us your thoughts in the comments.
All images courtesy of Greg Alexander © Méphistophélès Productions