For Summer 2012, American Eagle continues to bring bold colors, soft feminine styles and lively patterns. The American Eagle Summer 2012 Collection features fun and flirty looks that capture the exciting and carefree days of summer. Expect to see lots of girly styles, silhouettes and fabrics, light layering, mixing of prints and colors – not a surprise since this summer's collection is inspired by the theme "live loud" and the Coachella Music Festival.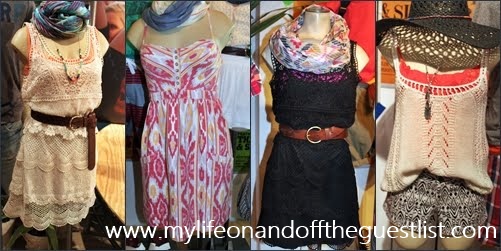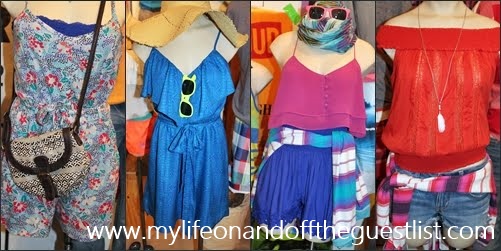 Crocheted and lace dresses were belted, shorts were paired with wide knit tops, thin spaghetti strap crop tops and crocheted tops; Rompers were seen in floral prints, summer scarves in various prints, colors and lengths were paired with dresses, shorts, etc, lacy tank tops in bright colors, floppy wide brimmed hats were paired with just about everything (a must have sun-shielding accessory for women at Coachella); relaxed silhouettes, fun looks and playful colors are the essences of this collection and I'm sure we will see many pieces from this collection throughout the summer. One of my favorite looks from the collection wasn't a piece, it was the fact that the fun graphic prints were seen in shorts, tops and accessories.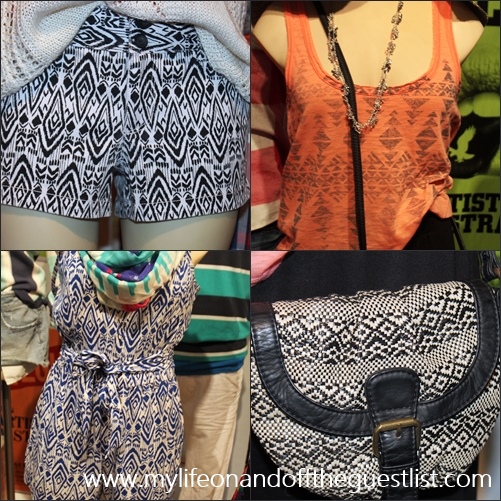 Aerie is collaborating with Filter magazine on a pre-festival party on April 12th and April 19th for celebs and other Coachella attendees and (per a poster at the summer preview) American Eagle will host a Live Loud Tour July 7th, 2012.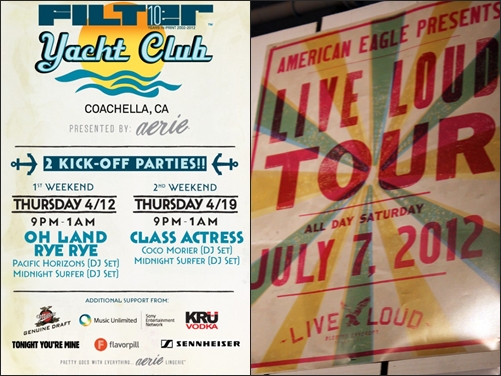 What are your thoughts on the American Eagle Summer 2012 Collection? Will you be attending the American Eagle Live Loud Tour concert?