Hey fellow fans of Sanrio, ever wanted to declare your love for your favorite Sanrio character? Get ready to vote for your favorite Sanrio Class of 2016 character, let your voice be heard and get rewarded for voting. As this is an election year, what better time to cast your vote. From now until now thru June 15th, you can cast your vote for your favorite of the ten Sanrio characters.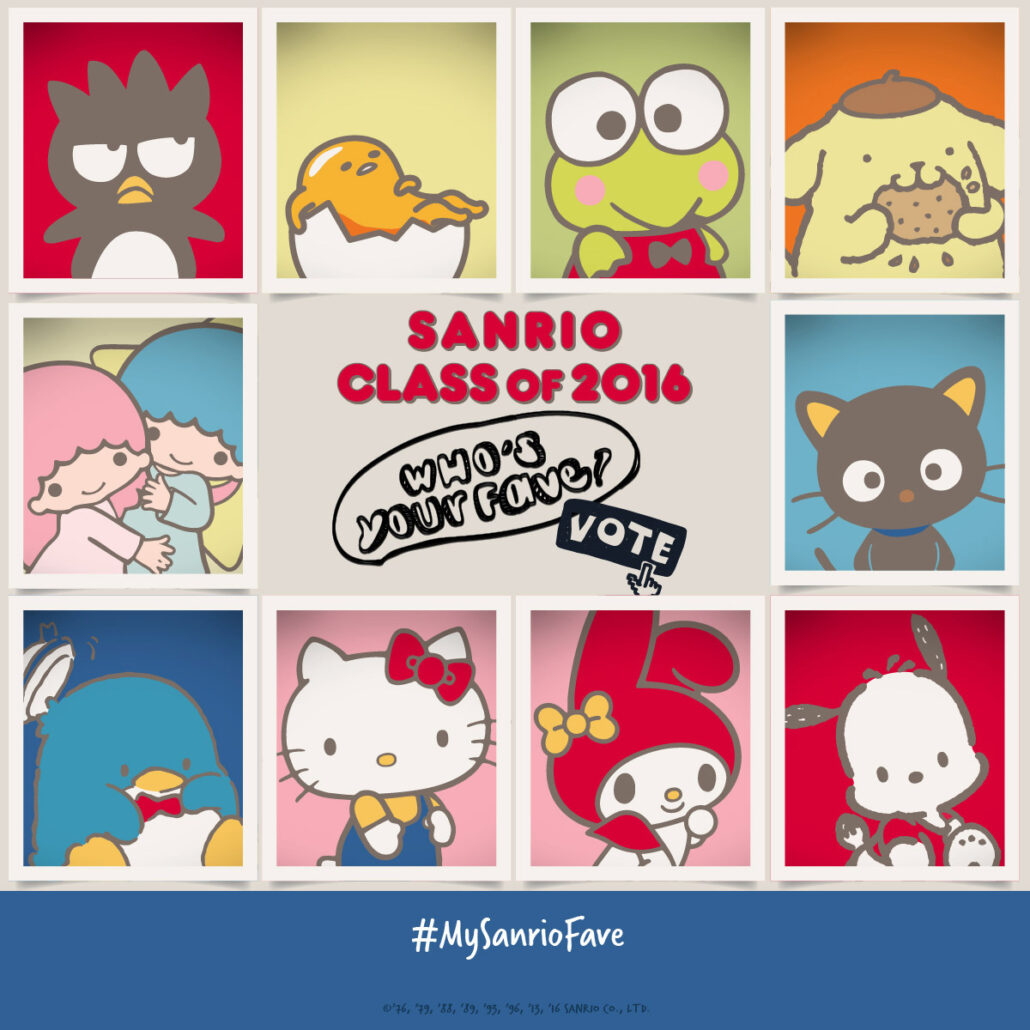 The ten (10) characters currently on the ballot in the Sanrio's "Who's Your Fave" contest include Hello Kitty, Chococat, Keroppi, Little Twin Stars, My Melody, Gudetama, Badtz-Maru, Pompompurin, Pochacco, and Tuxedosam. You can vote daily for your favorite member of the Sanrio Class of 2016 and when you do, each voter will receive a small gift in exchange for his or her vote. Since we share a birthday with Hello Kitty and we grew up with her, we naturally voted for her……it goes without saying that we Scorpio women have to stick together.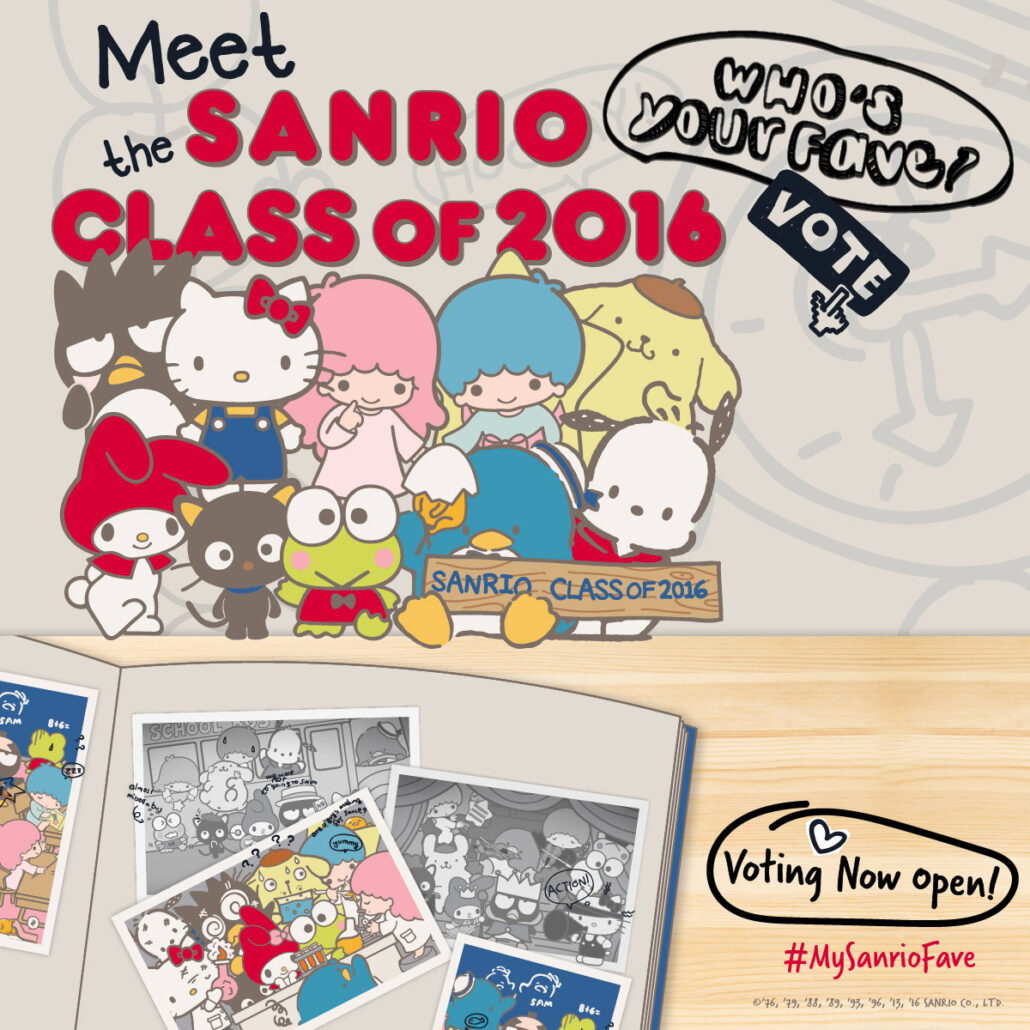 To vote for your favorite Sanrio Class of 2016 character, simply go to www.sanrio.com/my-sanrio-fave/ and click the 'VOTE' button under each character snapshot to see their super cute superlatives, and vote for "Who's Your Fave"! Then use #MySanrioFave on Instagram and Twitter to share with the world who your favorite Sanrio friend is! The winner will be announced at www.sanrio.com on or about June 23, 2016…..so join in the fun and rock the vote!
After you've voted, keep an eye out for a special notice to help you claim your prize at any participating Sanrio location. Now that you know all the details, we have to ask, who is your favorite from the Sanrio Class of 2016? Do you share a love of Hello Kitty like we do, do you love Chococat, or does the extremely laid-back Gudetama win your heart? Choose and share your favorite today.