Urgent news fashionistas, are you ready to get some amazing, luxury designer goods at a great discount? Get your bank accounts, closets, and shopping reflexes ready, there's an upcoming Oscar de la Renta Sample Sale happening soon. Make room in your wardrobe, shoe closet, jewelry box, linen closet, etc for the wonderful finds you're sure to score from this fab sale hosted by the good people at 260 Sample Sale. Keep reading for all the details for this great five-day sale.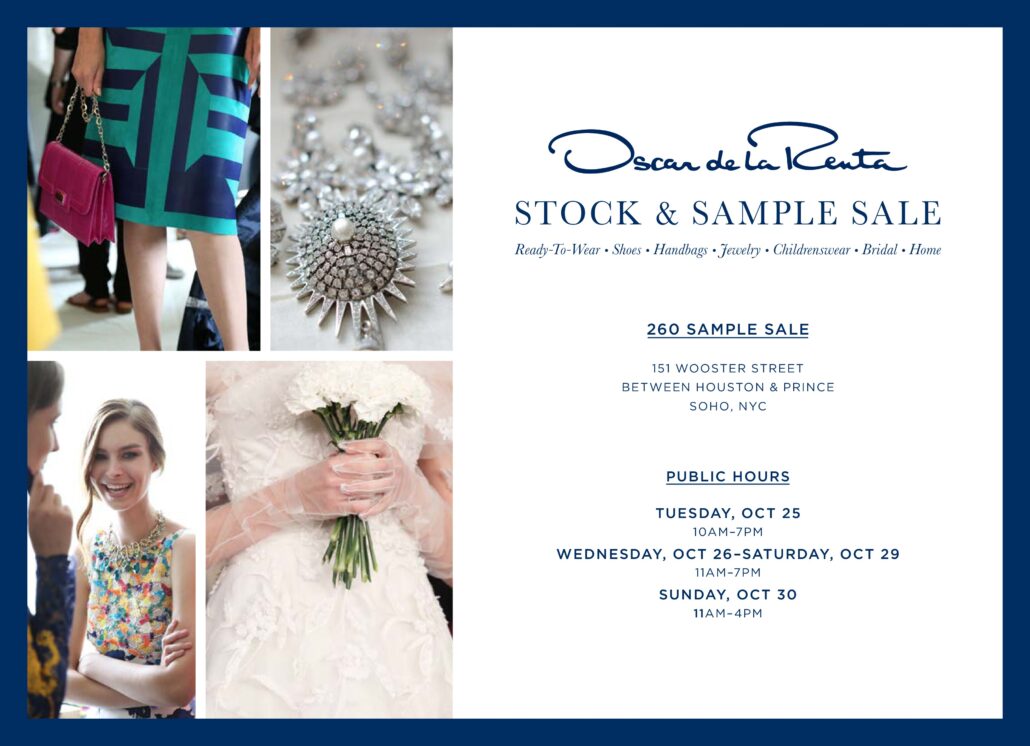 Your fall wardrobe will never look so good as the Oscar de la Renta sample sale returns for the fall 2016 season. The anticipated sample sale will offer both stock and samples from the Oscar de la Renta ready-to-wear, shoes, handbags, jewelry, childrenswear, bridal, and home collections. 260 Sample Sale is known for having amazing samples sales and this one is no different. Mark the following dates, October 25th – October 30th to your calendar, as you do not want to miss out on this sale.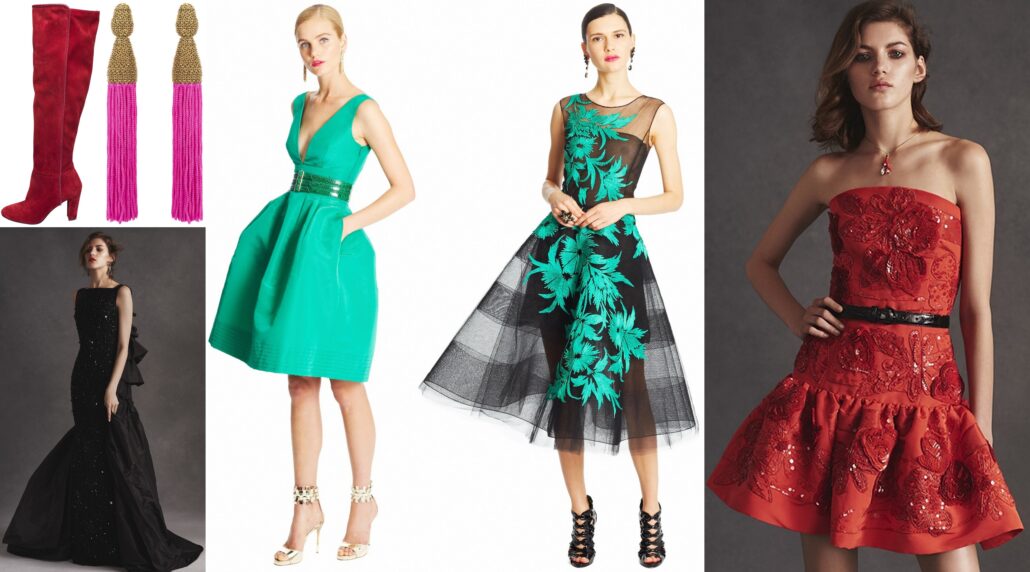 As stated above, the Oscar de la Renta Sample Sale runs from Tuesday, October 25th – Sunday, October 30th at the following location: 151 Wooster Street, btwn. Houston and Prince streets. Opening varies by day, see the full schedule below:
Tuesday: 10am-7pm
Wednesday-Saturday: 11am-7pm
Sunday: 11am-4pm
Because this will be a very popular sale, we highly recommend getting there early. Lines for popular sample sales tend to wrap around the block. We also recommend you go with just your wallet if you don't want to get caught up in the bag check line. The more time you have with the actual sample sale merchandise means the more time you have to find some great finds.Unlike many sample sales, 260 Sample Sale accepts both cash and credit cards, so no need to worry if you have enough on you to shop.
Will you be stopping by the Oscar de la Renta Sample Sale?