As you're well aware, October is Breast Cancer Awareness Month. We're already highlighted several products that you can purchase to support the cause year' round (and we will be highlighting more soon). Today we're highlighting a wonderful event we attended to raise awareness for Breast cancer and early stage detection. OK! Magazine and SPLAT Haircolor, with host Ariana Madix from Vanderpump Rules, treated invited guests to a sake bar, delicious pink treats, pink SPLAT hair accents, polish changes with a pink Breast Cancer nail decal, and a SPLAT photo booth at the OK! Magazine and SPLAT Haircolor Pink Hair, We Care event.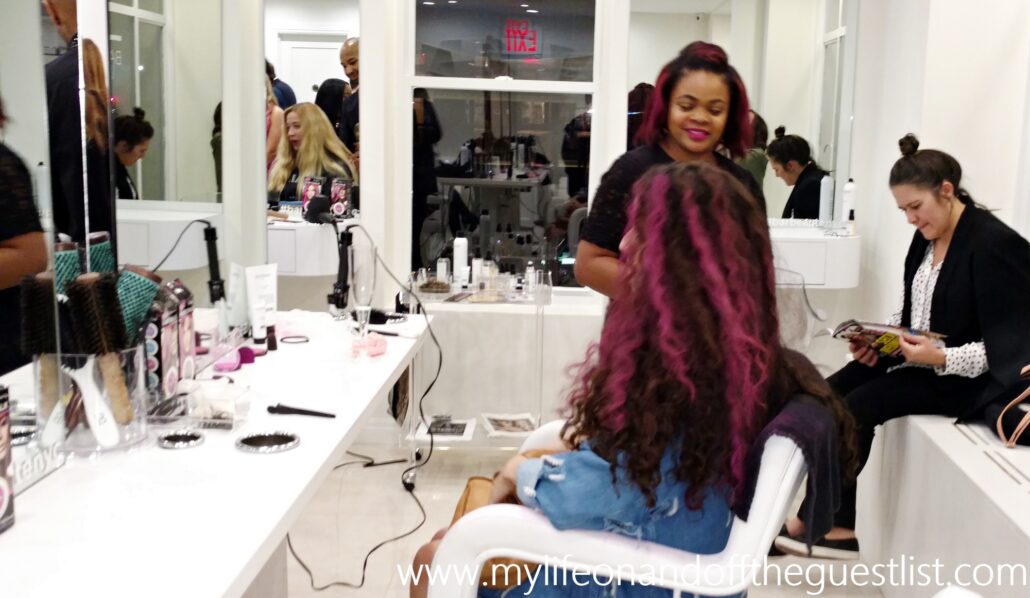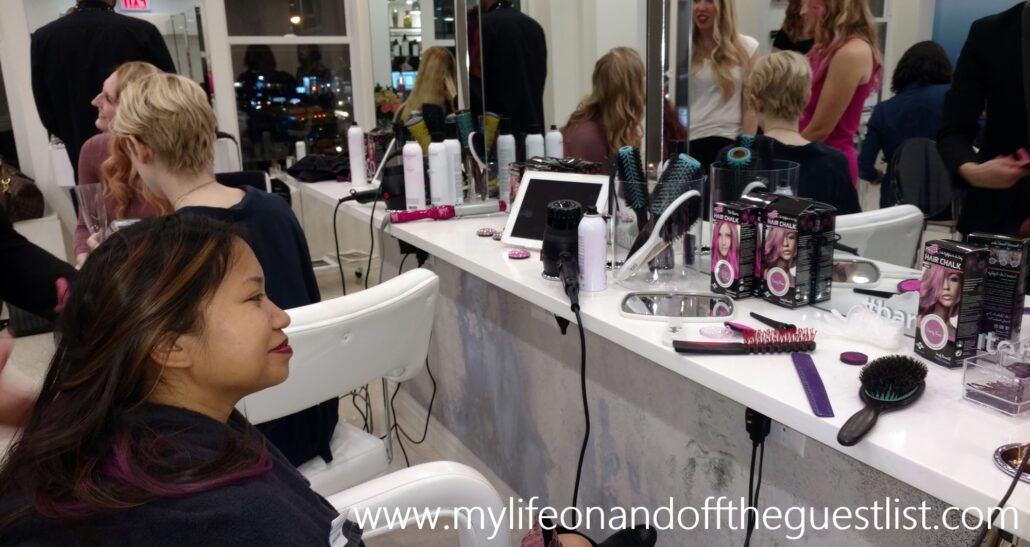 OK! Magazine and SPLAT Haircolor offered guests hair styling with two pink SPLAT Hair Chalk colors – Dusty Rose, and the new Pink Hearts (featured above). SPLAT Hair Chalk is a beautiful way to add pastel color highlights to your hair. The chalk slides on dry and instantly adds just the right touch of color. SPLAT Hair Chalk comes housed in a small compact that fits comfortably in the palm of your hand, making it easy to hold onto and apply to your hair. The result is a soft color that is easy to brush, curl or style after application.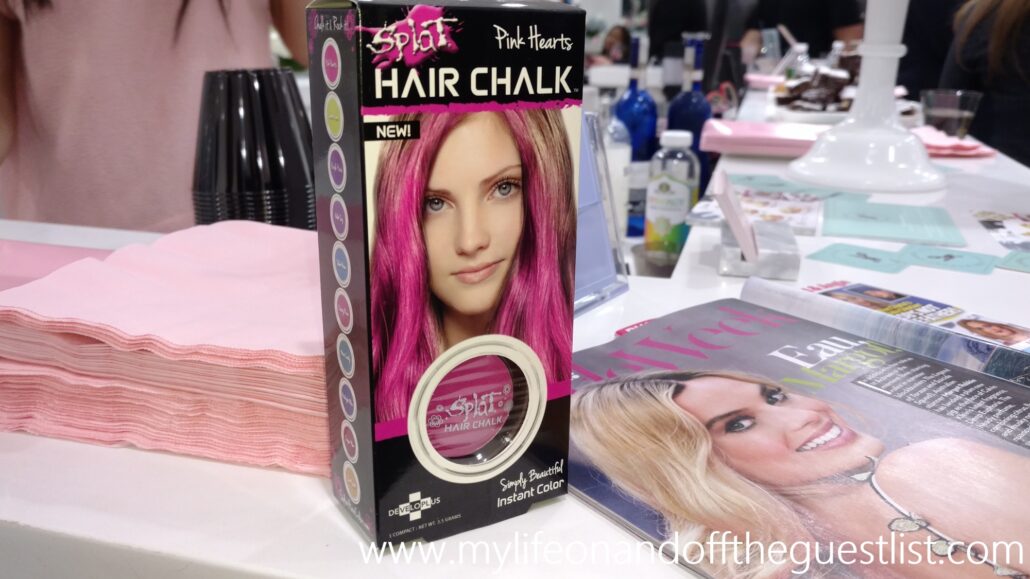 We had a great time talking all things beauty with Celebrity Colorist Stephanie Brown and OK! Magazine Beauty Editor Alana Peden, as we sipped on Bartenura Moscato, and indulged in pink cupcakes, and other delicious sweet treats.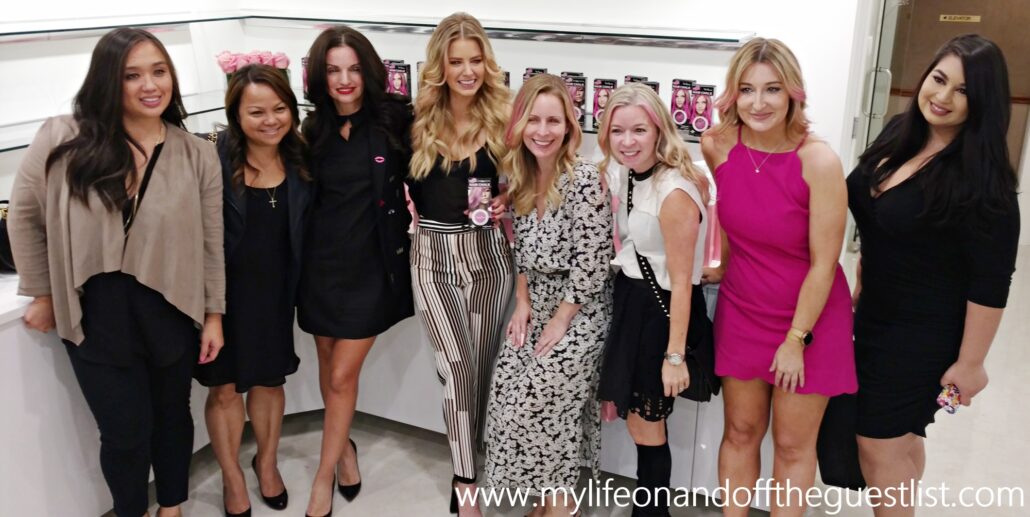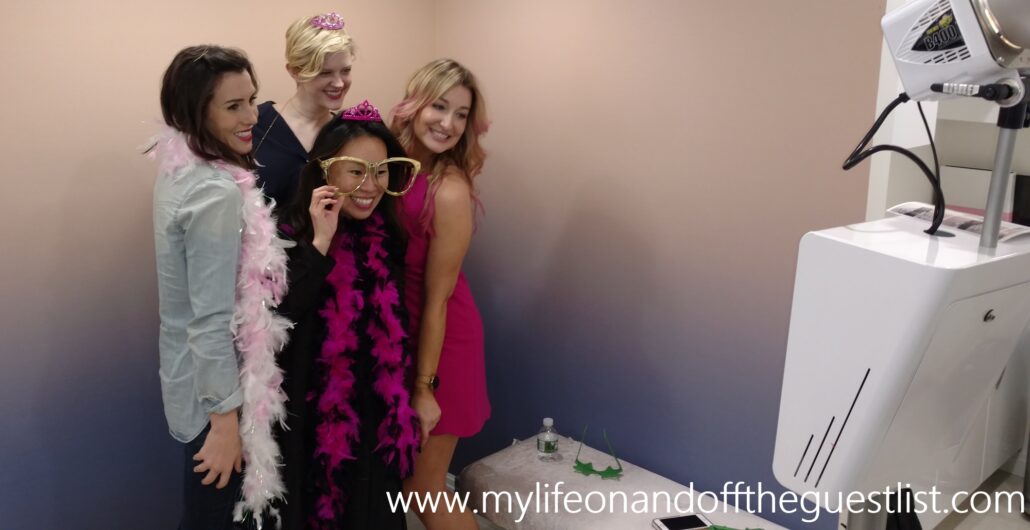 The evening ended with fun pics at the photo booth, the opportunity to take home the SPLAT Hair Chalk in our choice of pink hue and a promise to rock pink hair to show that we care. There's still time to show your support for the cause and of course you can support Breast Cancer research all year round and not just in October.