Attention all healthy eaters, foodies, juice bar fans, and those who are all about clean eating. Whether you're an expert on the topic or a beginner wanting to implement healthy eating into your lifestyle, we've got a great, new place for you. We had the pleasure of welcoming Freshark Juice Bar and Grill to their first Manhattan location, the second opening for the brand (the Ripe Juice Bar on Long Island was the first). If you like the sound of what they are making up down below, why not look at seeing if you can recreate them your own way at home? You may need to take a look at some power life high impact whey protein powder to help with the recreation. It will help you keep your clean eating going no matter where you are.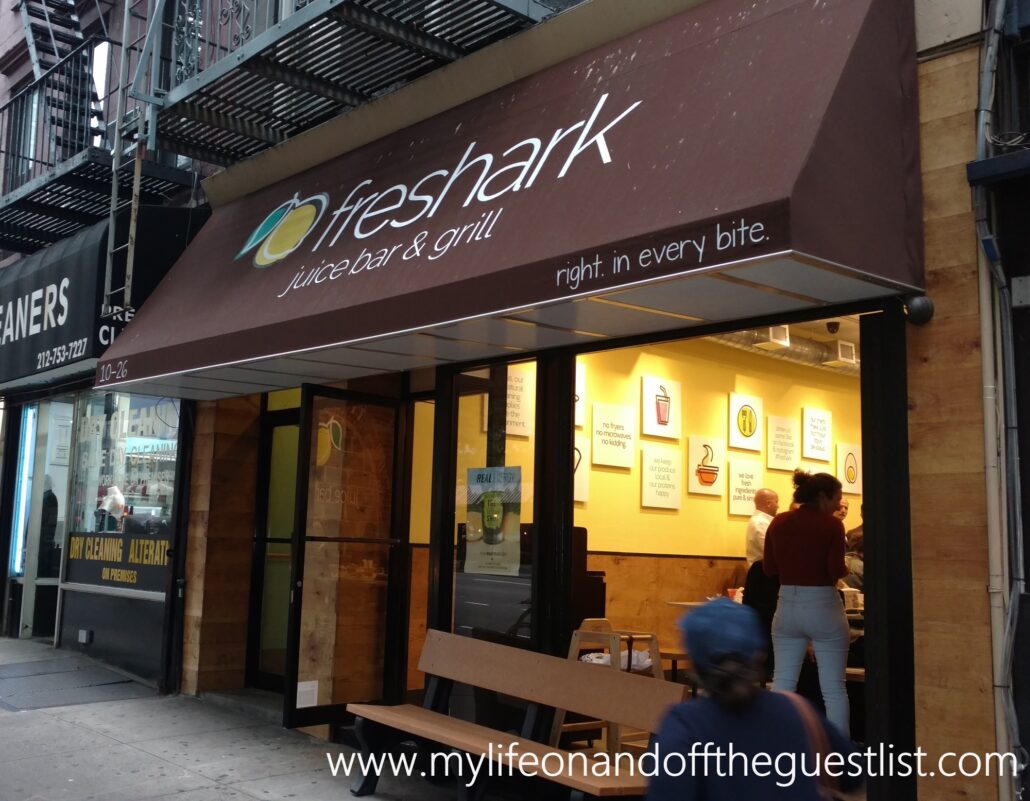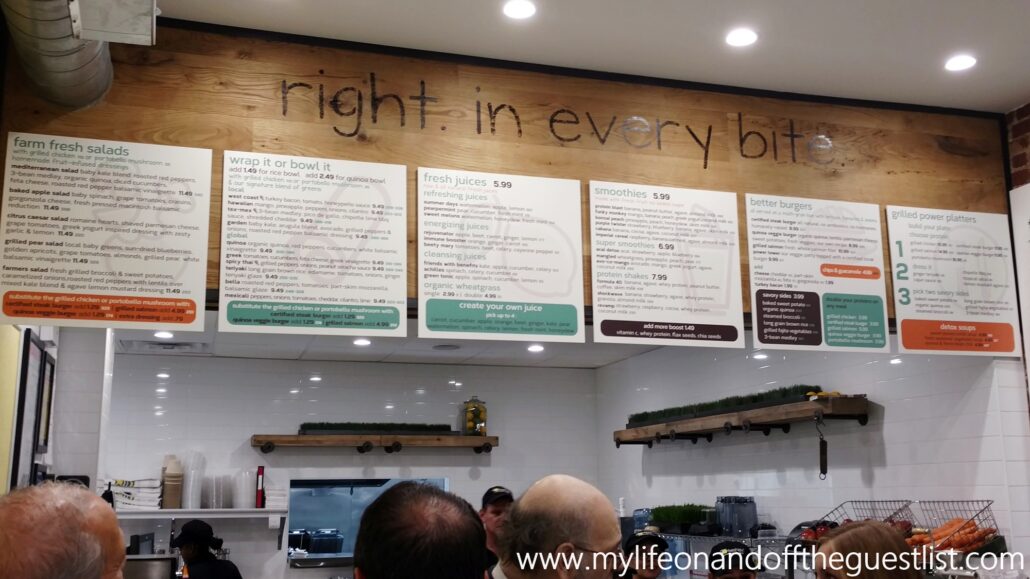 Freshark Juice Bar and Grill was founded by two health-conscious restaurateurs (and high school friends), Peter Kambitsis and Elias Kalogiros, with Mark J. Sarro as the culinary wizard and Director of Operations.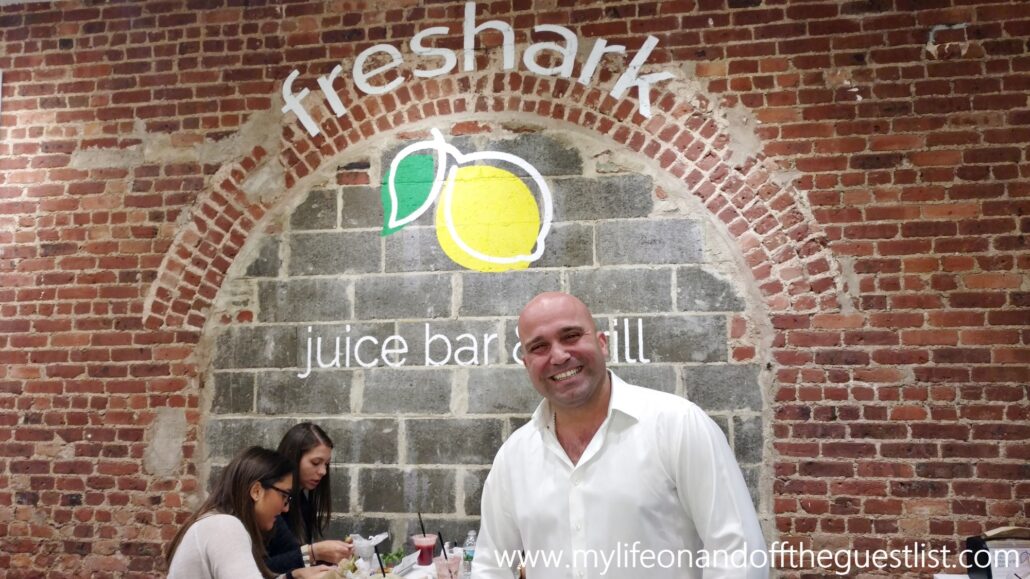 In the world of fast food, it's quite difficult to find a healthy place to eat or get a fast meal with slow-food flavor without the calories and fat. Luckily for us, Freshark Juice Bar and Grill solves both those problems. healthy food, squeezed-to-order juices and smoothies.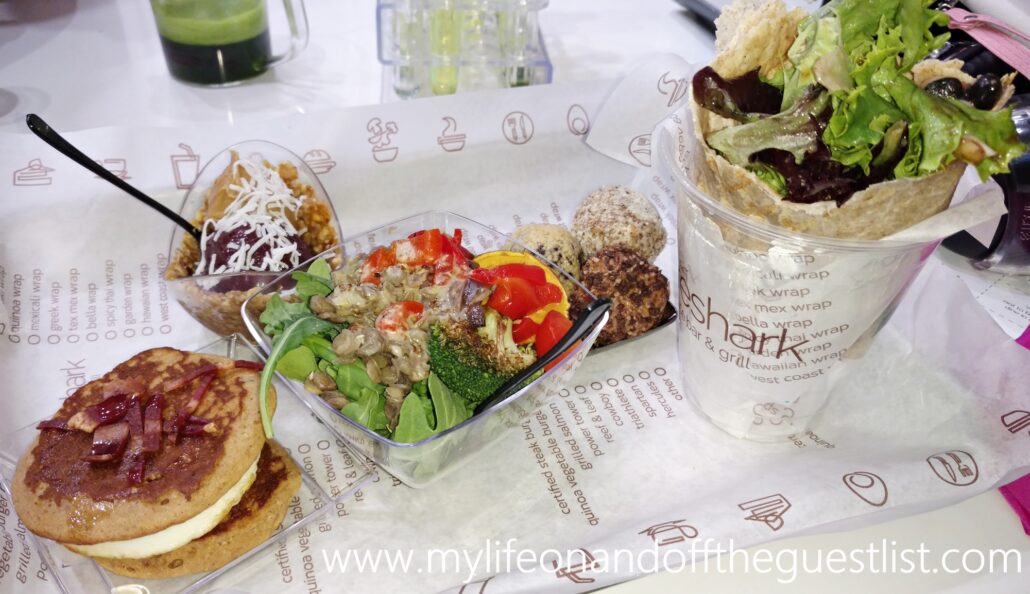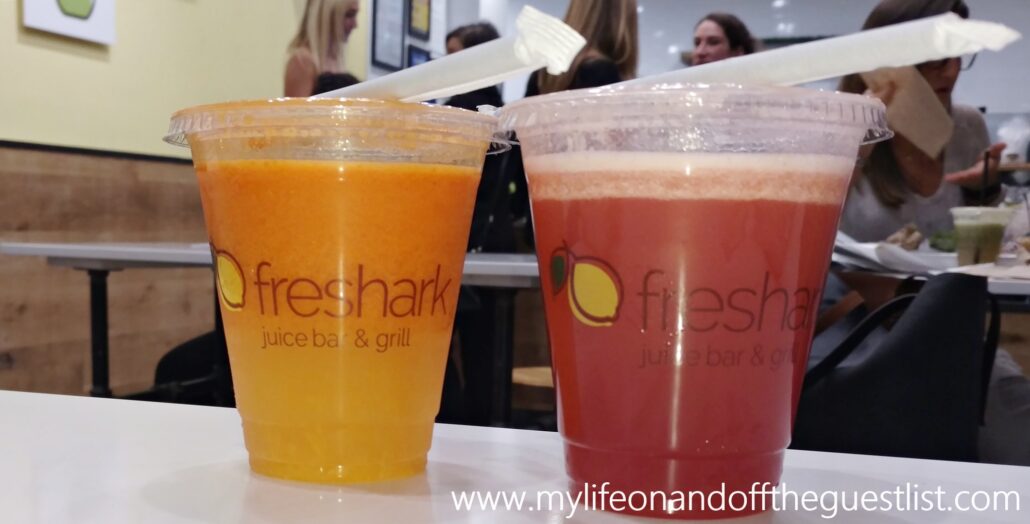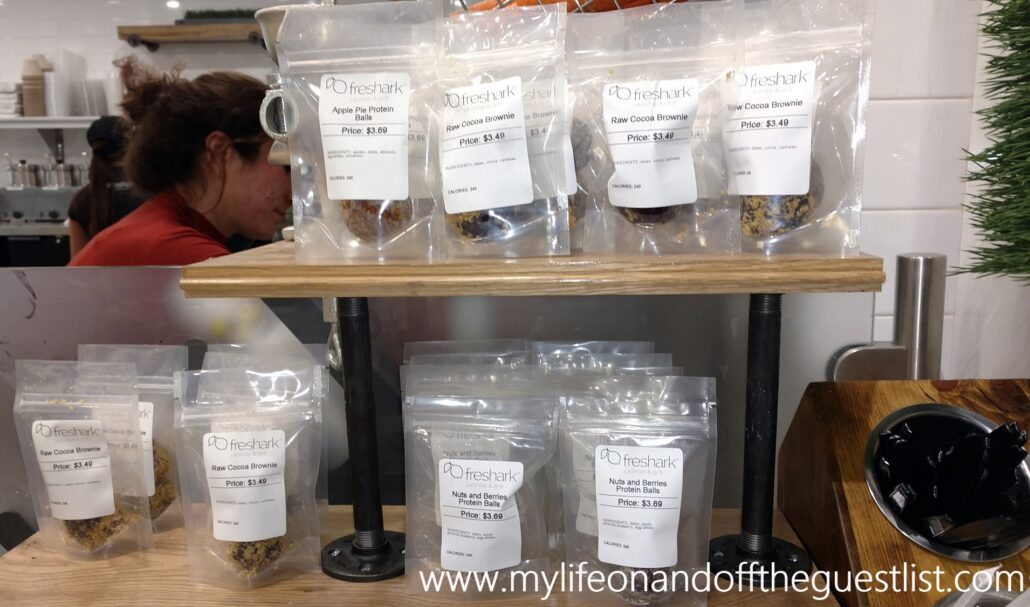 Are you ready for made-to-order wraps, overflowing salads, lean burgers, and grilled entrees? At the event, we got to an enjoy an array of delicious food (see the first photo directly above) including Sweet Potato Power Cakes, vitamin-packed sweet potato pancakes stacked up with egg whites, turkey bacon, and served with agave syrup; the Farmers Salad with fresh grilled broccoli, sweet potatoes, caramelized onions, and roasted red peppers with lentils over mixed kale blend & agave lemon mustard dressing; Acai Granola Bowl, a bowl created of raw oats, nuts & fruits filled with refreshing acai berry sorbet, protein-packed peanut butter; Tex-Mex Wrap, a 3-bean medley, pico de gallo, chipotle lime bbq sauce, shredded cheddar; Peanut Butter Balls, a delicious blend of peanut butter, raw oats, granola and dark chocolate; Apple Pie, a new take on the tradition dessert with apples, dates, almonds, egg white protein, and cinnamon; Raw Cocoa Balls with dates, cocoa, cashews, whey protein; the Immune Booster energizing juice with orange, ginger, carrot juices; the Acai Detox super smoothie with acai berries, strawberry, apple, blueberry; and a wheat grass shot from local organic wheatgrass company Perfect Foods.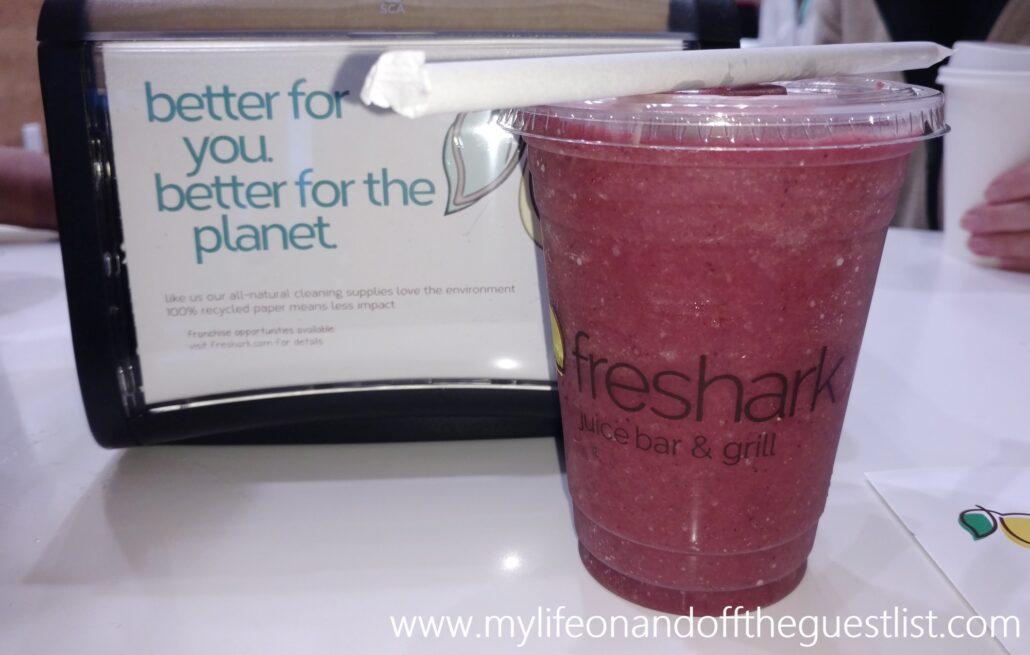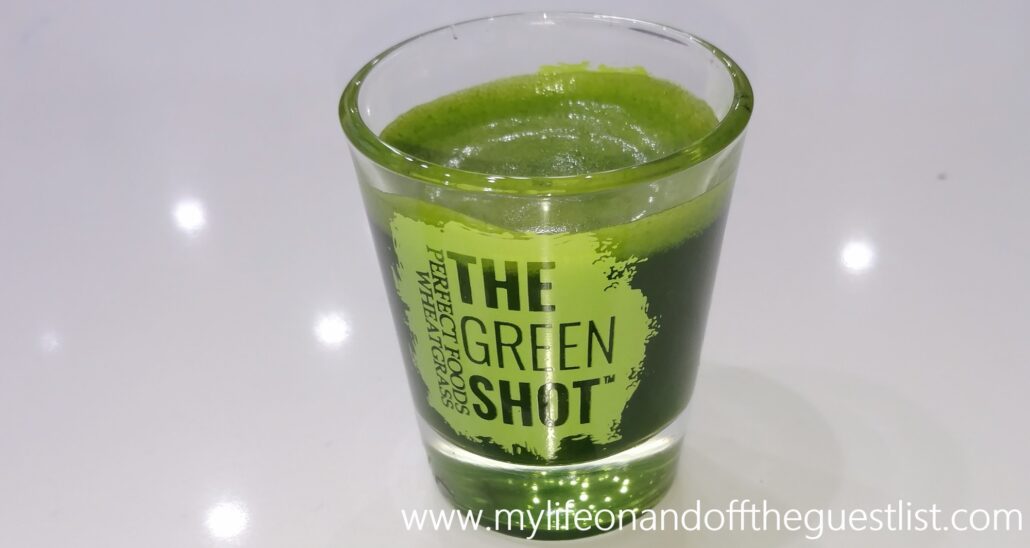 The new Freshark Juice Bar and Grill is located at 1026 second ave, between 54th & 55th streets. They're open seven days a week from 10am until 8pm (Saturday and Sunday), and 10pm (Monday – Friday). We highly recommend stopping by the savor their slow-cooked flavors, fresh juices, and smoothies.