Well, it's finally election day and depending on the election results, many people might be fleeing the country or joyously celebrating in the streets. Whichever post-election action you take, why not do it in some patriotic style? In honor of this memorable Presidential Election, fashion bike brand Martone Cycling Co. celebrates our democracy, the ultimate American freedom, with two special limited edition, Freedom Bikes.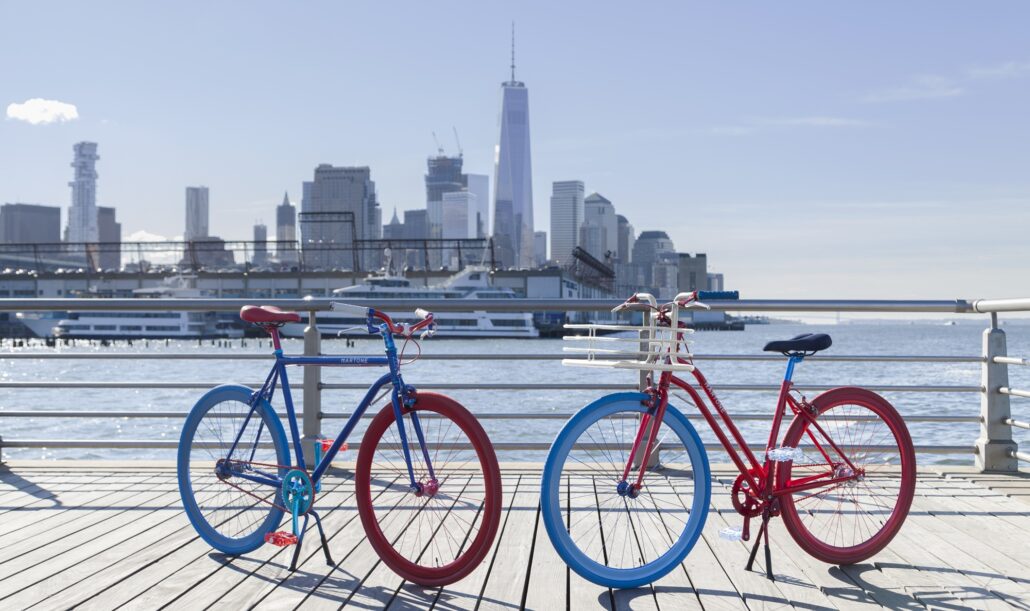 The stylish, limited edition, Martone Cycling Co. commuter bikes celebrate the rights of our citizens to vote, and the power voting represents (especially since not too long ago, many American citizens ie. African Americans and women) did not have that right. Just in time for the presidential election and the upcoming inauguration, these red, white and blue bikes and the folks behind this three-yr-old cycling company encourage you to "pedal to the polls".
"Personally I've been overcome by the excitement of the 2016 presidential election, and I could think of no better way to channel that passion than into the design of this capsule collection," said Martone Cycling founder and designer, Lorenzo Martone. "When so much is at stake for our nation, the power of voting and what that freedom means resonates even more deeply."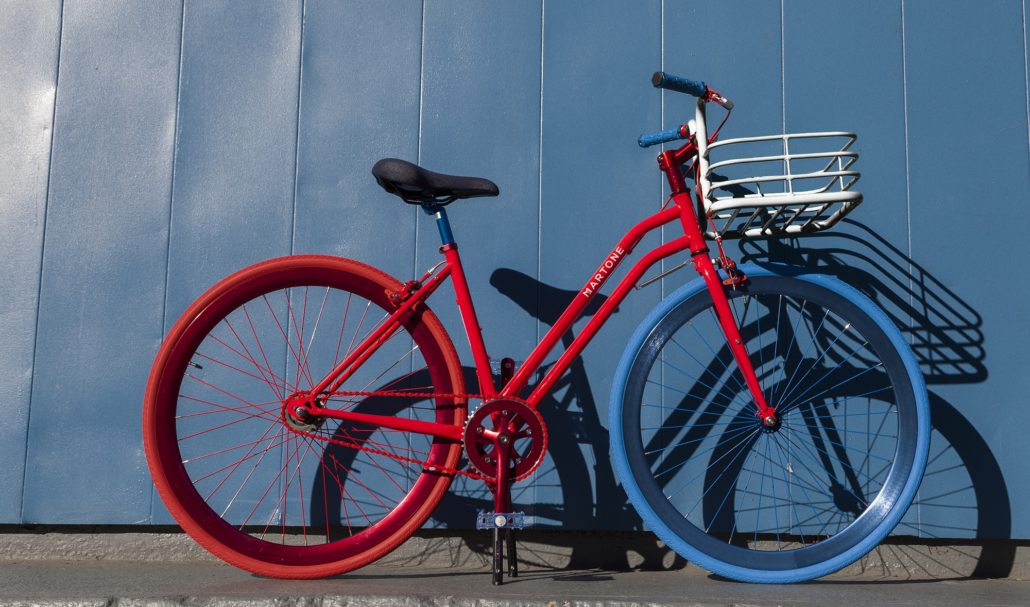 The 50cm step-thru Freedom bike, which is outfitted with an architectural basket perfect for carrying any tote and retails for $1,300. The Diamond Freedom bike is available in two sizes (52cm or 56cm) for $1,200, and can be purchased with an optional basket. Keeping true to MCC's standards, both models boast dual-legged adjustable kickstands, a SRAM system that automatically shifts gears as you ride, and boasts Martone's signature red chain and lucite pedals.
The Freedom Bikes are the second iteration of multi-colored bikes to join the MCC collection, the first being the Olympic Diamond Bike, created to commemorate the Rio Olympics, inspired by the colors of the Olympic rings. Martone Cycling's Freedom Bikes will make their transatlantic debut in April 2017 to commemorate the upcoming presidential election in France.
The limited-edition red, white and blue Martone Cycling Co. bikes are available now, exclusively at www.martonecycling.com. Now get out there and Vote!!