When one thinks of artichokes, it's usually "that weird vegetable that looks like a flower bud", not delicious cocktails, but that is no longer the case. We had the amazing pleasure of attending an event celebrating the artichoke or as it's scientifically known, Cynara cardunculus. The event, held at the wonderful Speedy Romeo Pizza, promised an evening full of Cynar Italian liqueur cocktails, artichokes, and pizza……and didn't disappoint. You may notice that the name of the Italian liqueur comes from the scientific name for artichokes, there's a very good reason for that.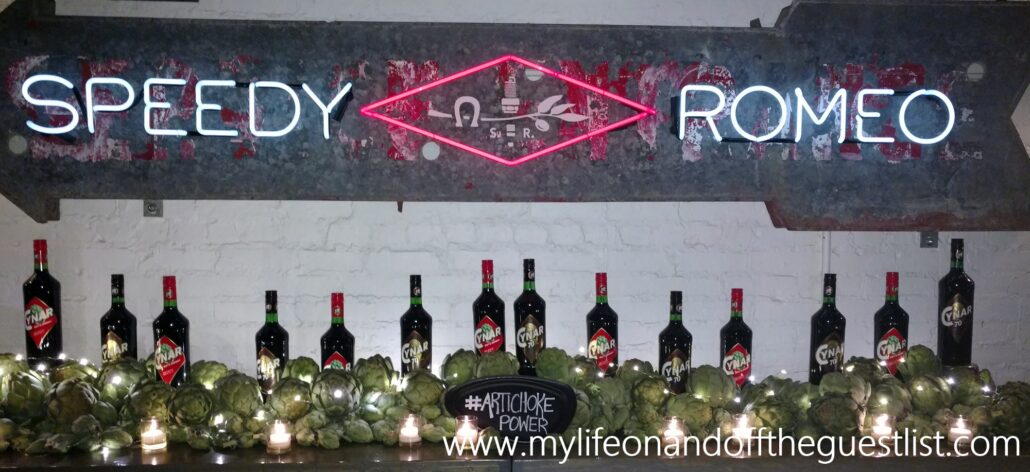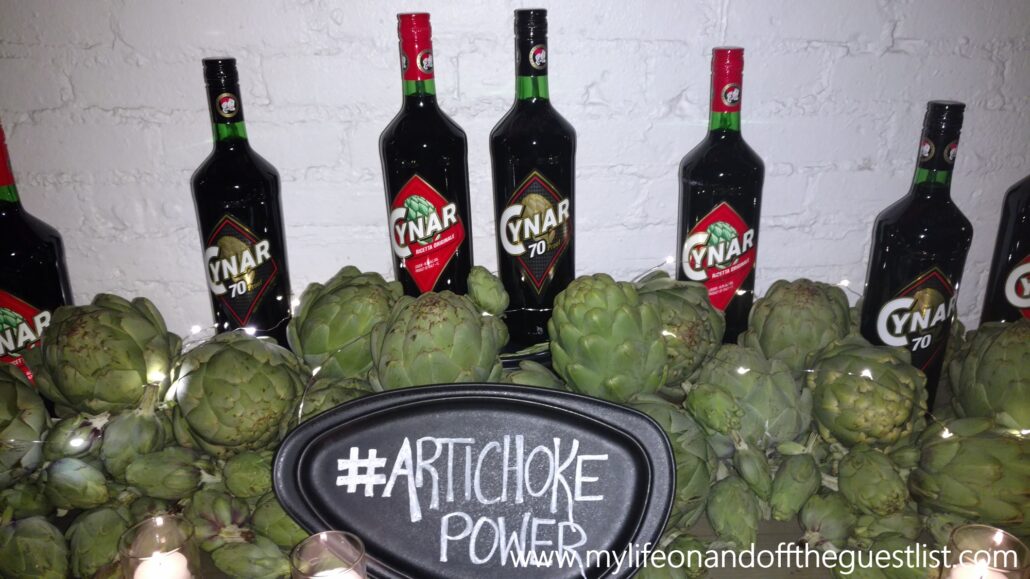 Cynar is a dark brown, Italian bitter liqueur made from 13 herbs and plants, most predominant among these herbs and plants is the artichoke. Cynar is considered a digestif, a traditional Italian spirit consumed after a meal to aid in digestion and boasts a unique bitter and herbal taste. The event's menu consisted of four delicious Cynar Italian Liqueur cocktails: the Giovanni, Cynar Julep, Carciofo Fizz, and Italian Pechuga, to-die-for artichoke pizza, Paccheri, and dessert. First, the cocktails of which the Giovanni and Cynar Julep was easily our favorites (we highly recommend trying them at home. Here are the drink recipes):
Giovanni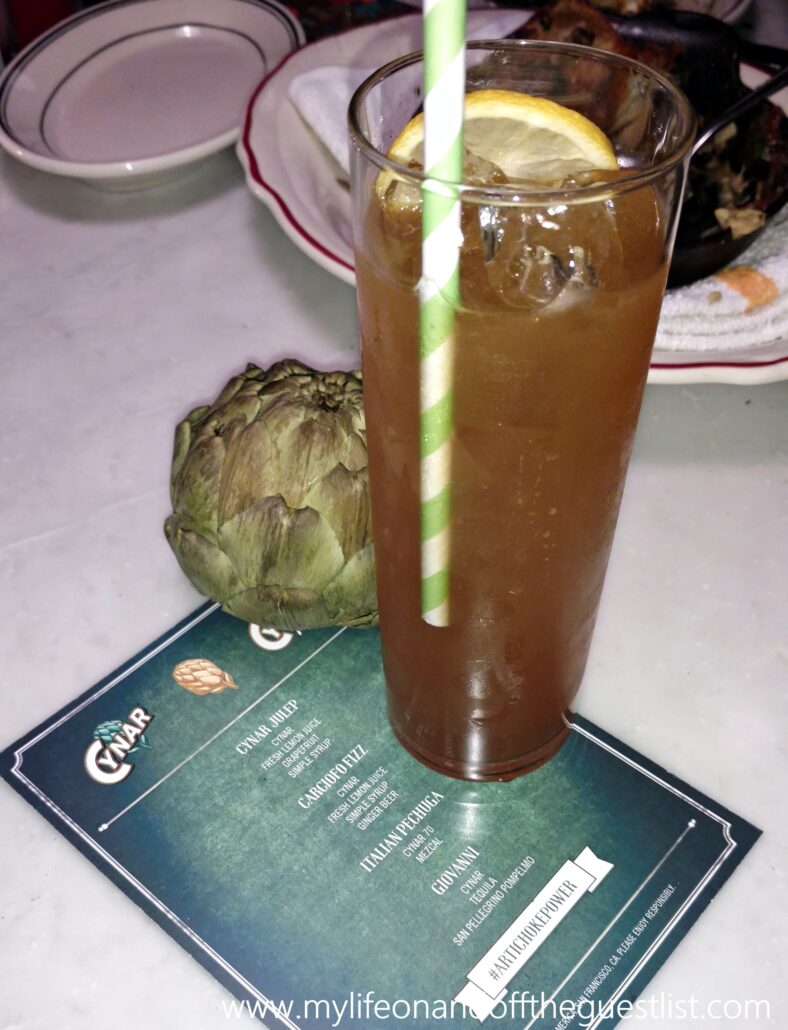 2 oz. Cynar
1 oz. Tequila
3 oz. San Pellegrino Pomelo (grapefruit)
Shake/Top/Collins/Grapefruit Wheel
Cynar Julep

2 oz. Cynar
3/4 oz. Lemon
1 oz. Grapefruit
1/2 oz. Simple Syrup
Julep cup/Mint/Crushed Ice
Carciofo Fizz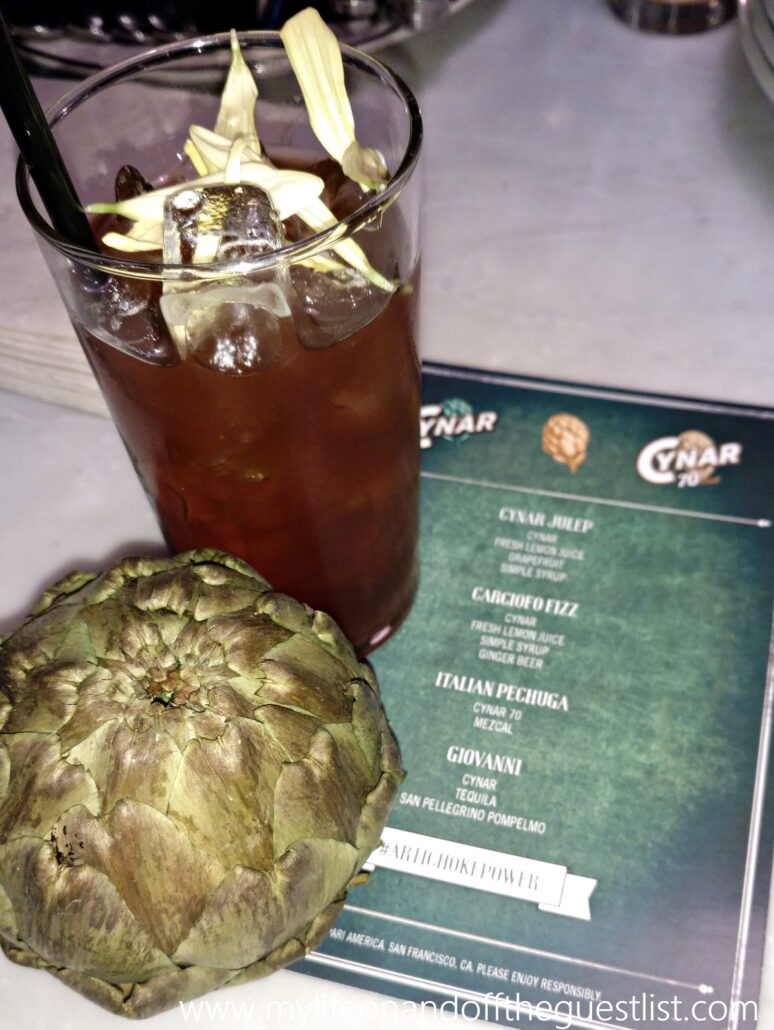 2 oz. Cynar
1 oz. Lemon
1/2 oz. Simple Syrup
3 oz. Ginger Beer
Highball/edible flowers
Italian Pechuga
1 oz. Mezcal
3/4 oz. Cynar 70
The event's culinary delights were a foodies dream. We had the pleasure of enjoying a pizza making experience by the Chef at Speedy Romeo and delighted in the epic finale of the artichoke dessert.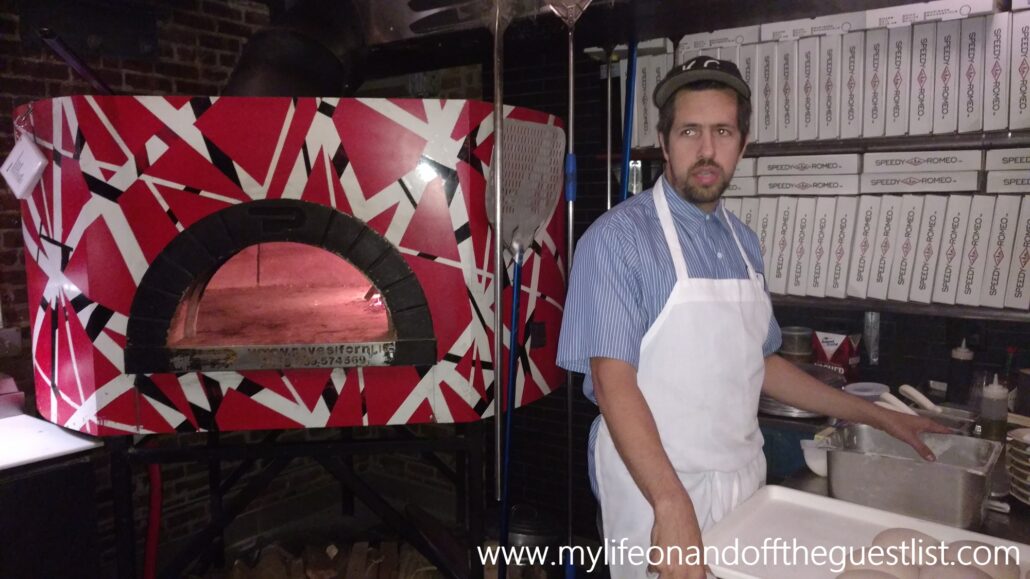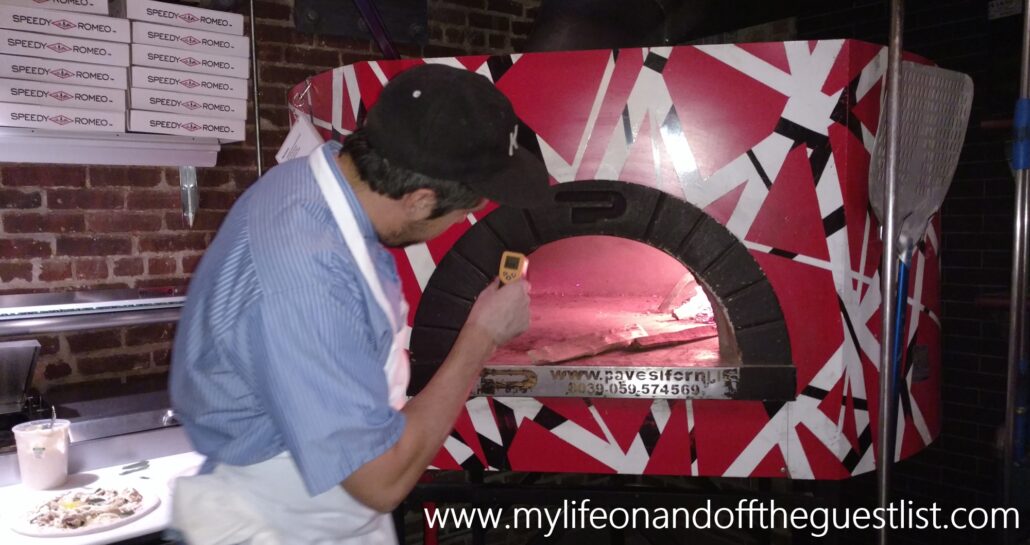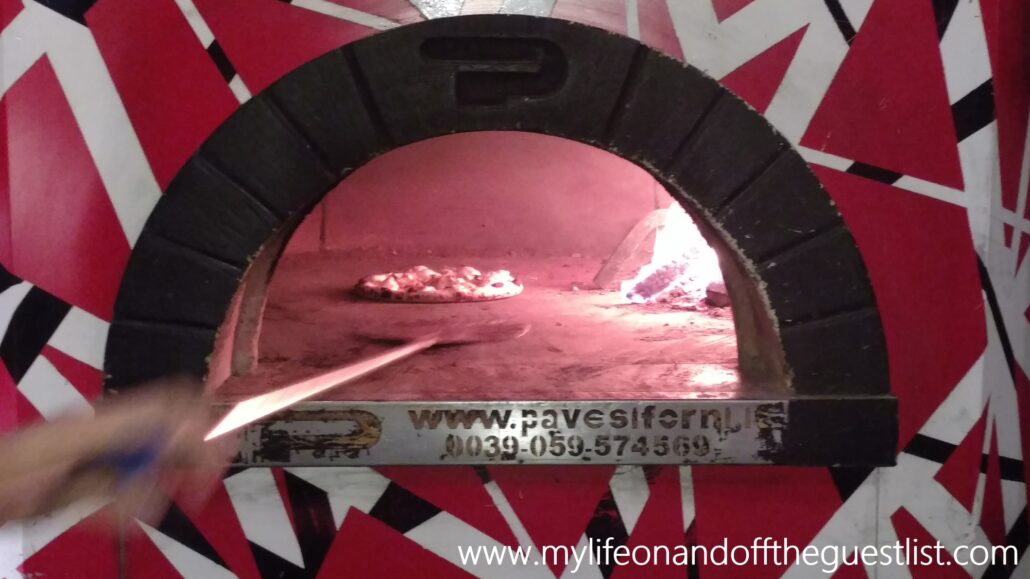 The evening's savory menu was as follows: Wood Grilled Artichoke with lemon aioli, arugula, watercress, sesame toast, and mint; The Cynar Thistle Pizza with wood roasted artichoke hearts, bechamel, smoked mozzarella, farm egg, and sage; and a Wood Fried Artichoke Paccheri with Cynar fonduta, artichokes, porcini mushrooms, and spinach.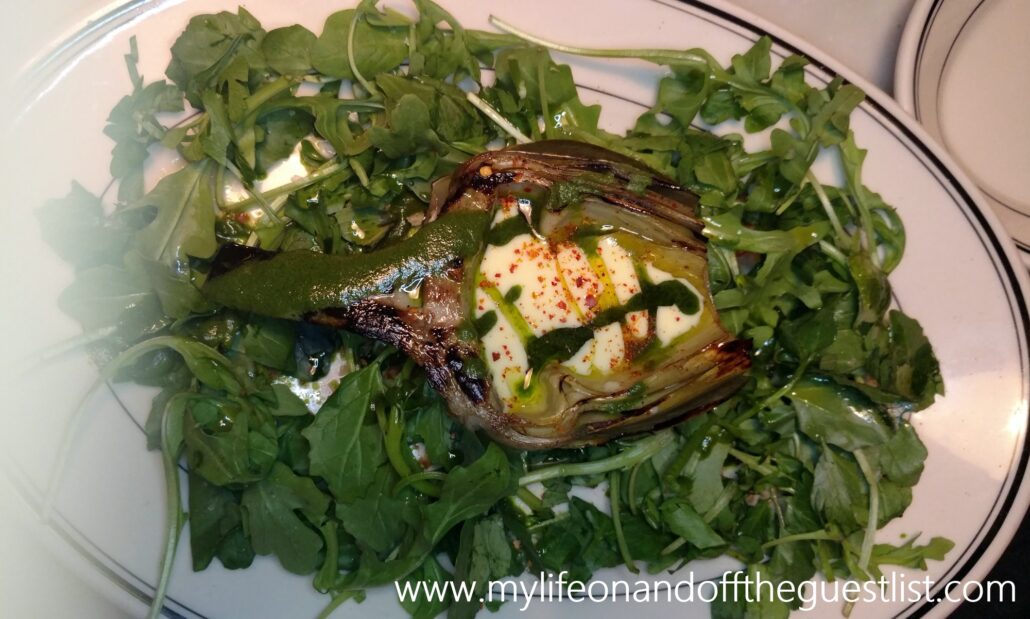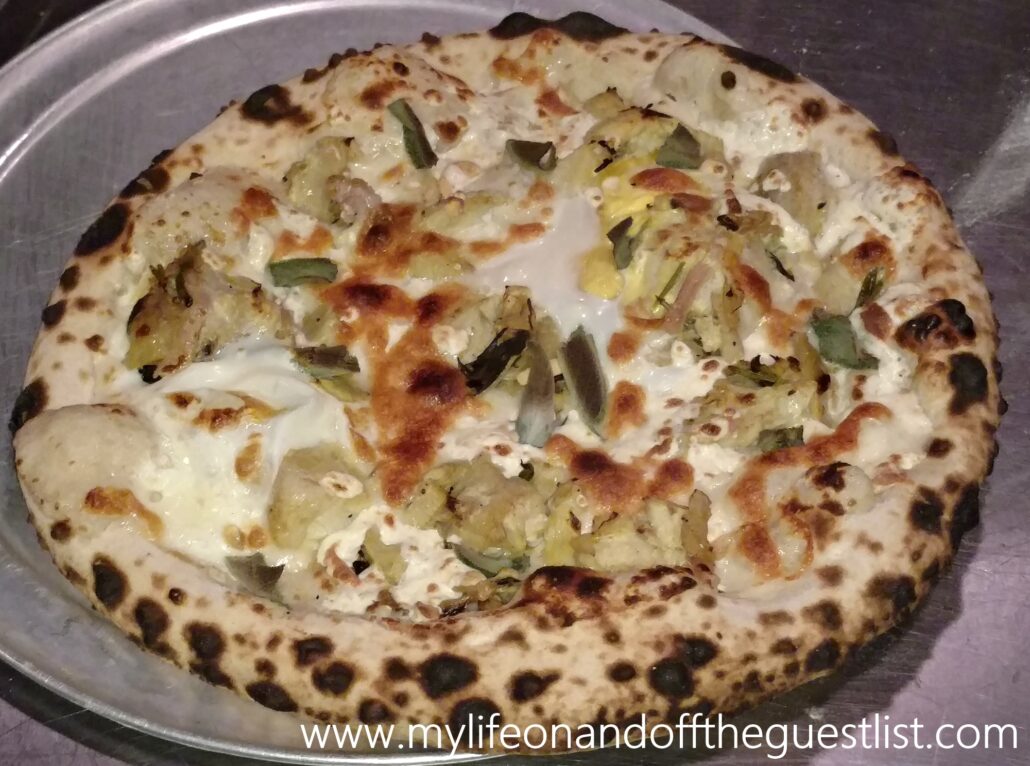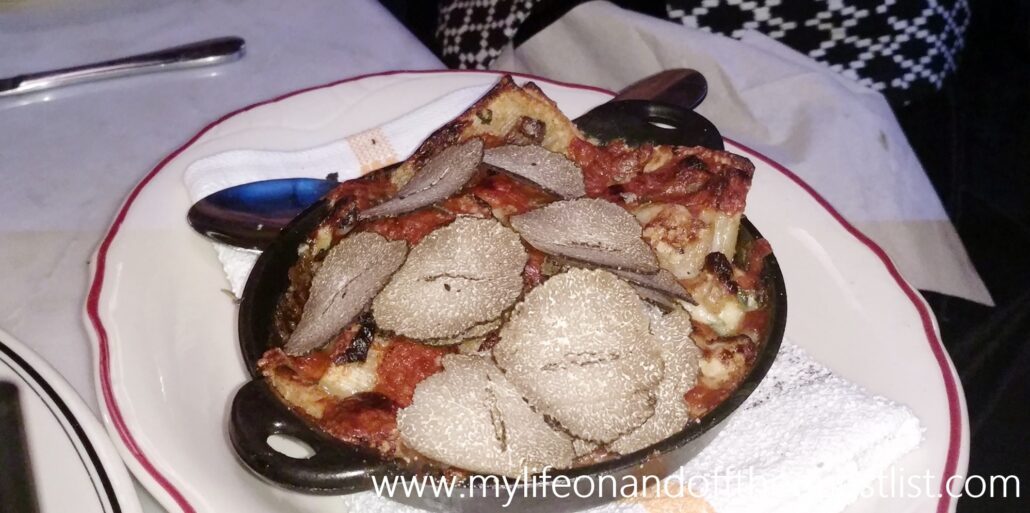 And for dessert….oh goodness, the dessert. It was as delicious and amazing to experience as it was to see it created. For dessert, we had a decadent Burnt Cynar-Vanilla Espuma with candied artichoke and graham crumble.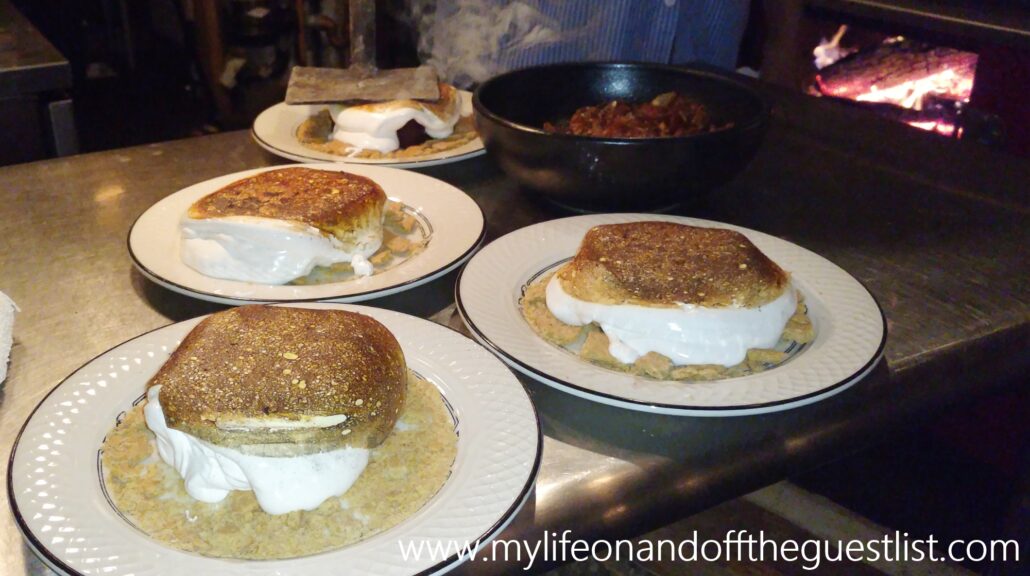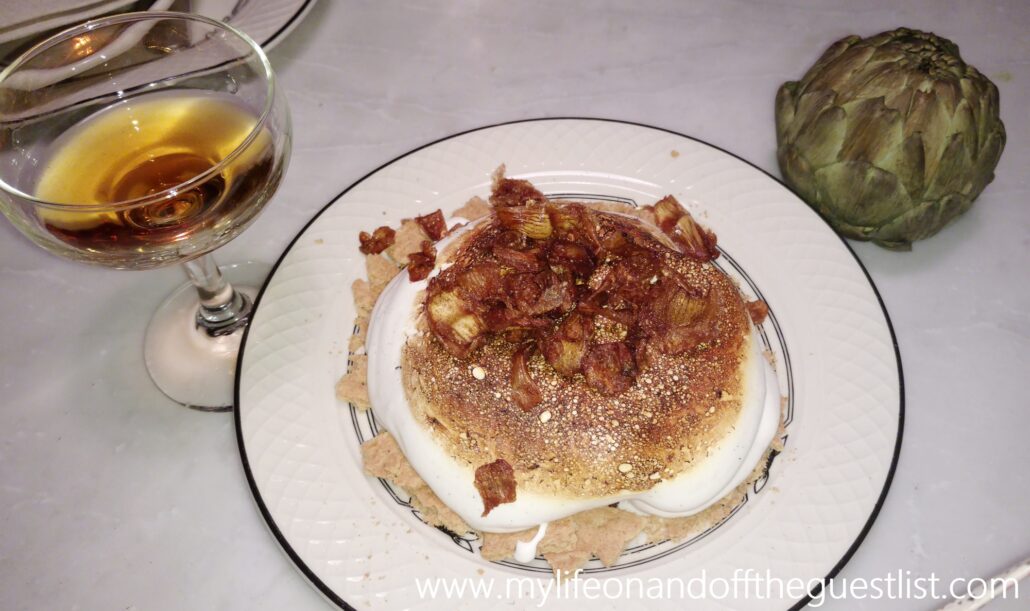 Check out some video of this amazing dessert's freshly made marshmallow fluff being branded
Isn't that simply divine? From delicious cocktails to amazing culinary highlights, Who knew artichokes, could be so decadent. Loved you saw? Always loved artichokes? Are you a fan of Cynar Italian Liqueur? Share your thoughts with us.