By now you've started receiving invitations to Christmas and Holiday parties, and maybe a few where you get to go full glam, what are you going to wear? Luckily you're in wonderfully stylish hands with the current beguiling offerings from the Adrianna Papell Fall 2016 Collection. With fashionable dress options (okay, we threw in their stylish jumpsuit) for daytime and evening holiday celebrations, you're sure to turn heads this holiday season.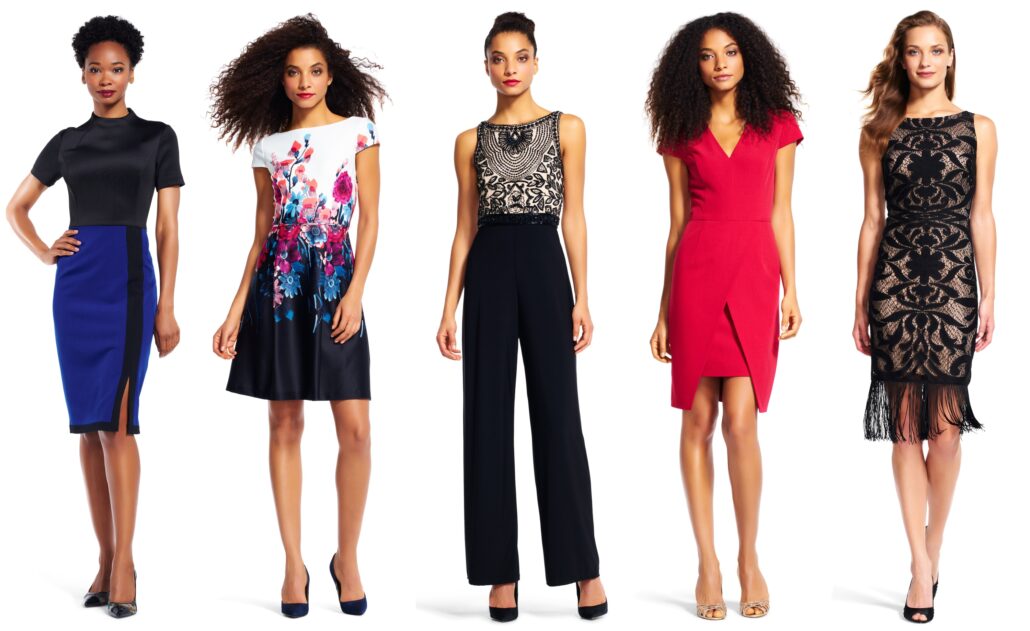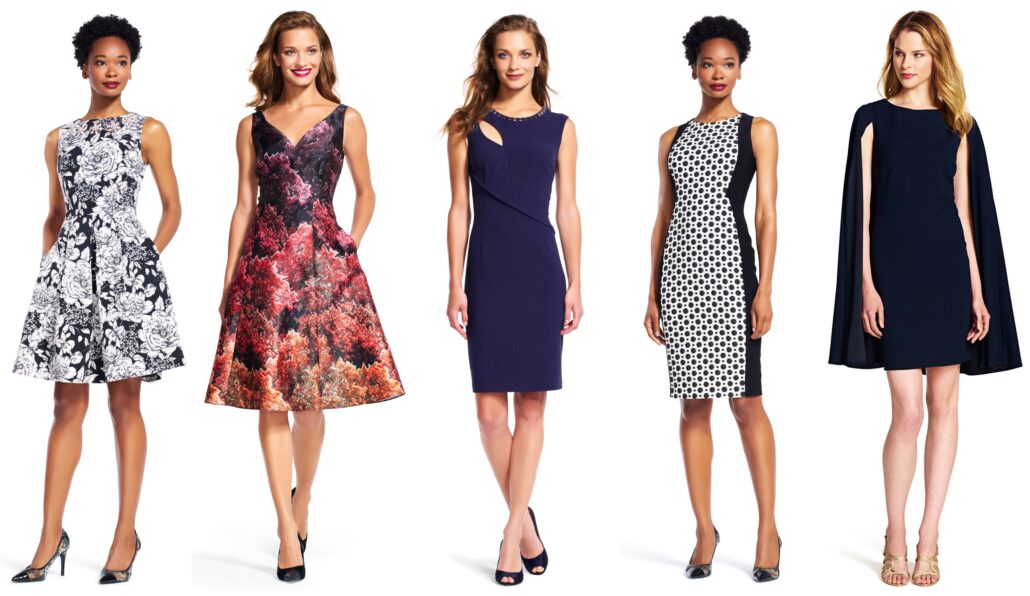 Whether you're off to a daytime or early evening fete, the above elegant looks will hit the right fashionable note every time. No matter if you're heading to your celebrations right from the office or after a quick trip home, you will add your own holiday shine with these Adrianna Papell Fall 2016 Collection looks. We love styles like the royal and black Mock Neck Colorblock Dress, the Polka Dot Colorblock Sheath Dress, and the red Short Sleeve Sheath Dress with Tulip Skirt for those going straight from the office to the party or even an in-office holiday party. For those who do get a moment to freshen up and change out of your office attire, we adore the Colorblock Jumpsuit with Beaded Bodice, the Mirrored Lace Cocktail Dress with Fringe Hem, and the Structured Cape Sheath Dress. Of course, the above looks are merely a fraction of the stunning items you can currently find on Adrianna Papell, they offer so much more. If your holiday entertainment is more of the black tie affair, you'll love the Adrianna Papell evening gowns featured below.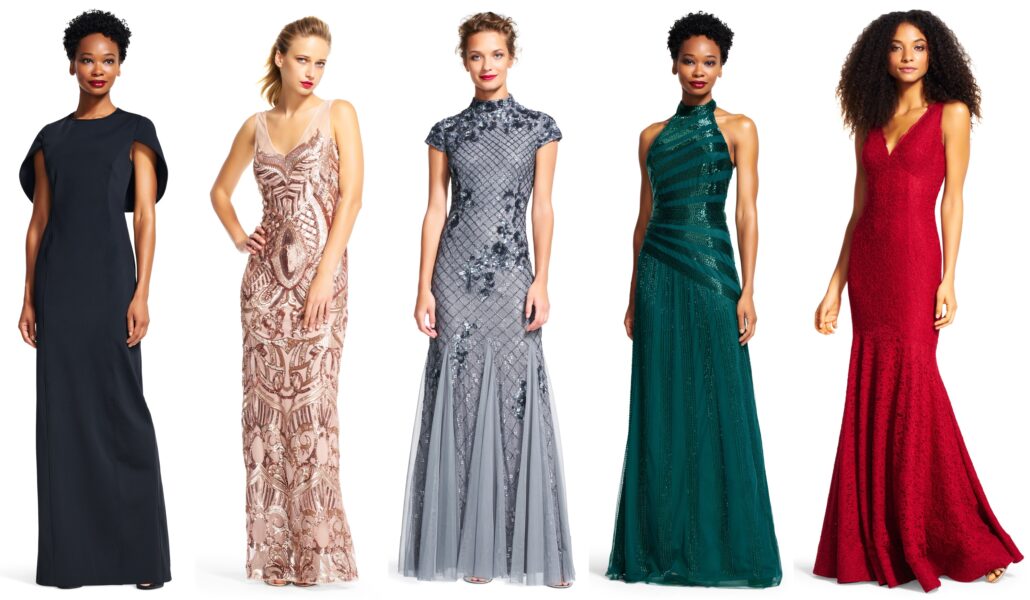 Looking glamorous this holiday season is easy with these stunning dresses from the Adrianna Papell Fall 2016 Collection. Be red carpet ready with any of these beautiful dresses this season. Go super chic in the Column Dress with Short Cape; and turn heads in the emerald Mock Neck Ray Beaded Halter Dress with T-Back, and the vampy, red Lace Mermaid Gown. Can't decide between a mermaid, ball gown, or column dress for the holiday, check out these and more styles from the Adrianna Papell Fall 2016 Collection by visiting their website and let your inner fashionista do the picking.