They say seven is a lucky number, well that seems about right this week. After a long seven-year absence from sample sale season, LeSportsac is finally answering prayers by having the first LeSportsac Sample Sale in over 7 years just in time for holiday gifting. The back by popular demand LeSportsac sample sale is sure to be one of the best sales of this year. Budgets be praised! The LeSportsac Sample Sale promises everything from wallets to totes, backpacks to weekend bags in solid hues and their amazing prints, at prices up to 70 percent off. Continue reading to get all the pertinent details on this amazing sale.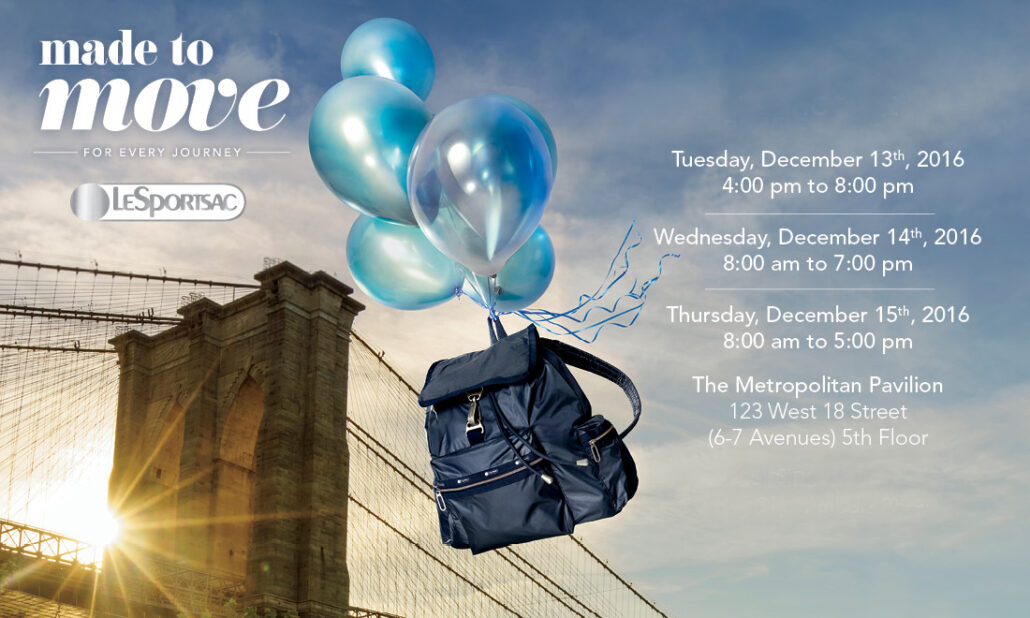 Starting tomorrow, Tuesday, December 13th and running until Thursday, December 15th, you can take advantage of the wonderful deals on LeSportsac bags that you won't get or see anywhere else. Get holiday gifts for everyone on your shopping list and a few LeSportsac bags for yourself. Mark your calendars for December 13th, from 4pm to 8pm, December 14th, from 8am to 7pm, and December 15th, from 8am to 5pm, and make some time to head over to the 5th floor of The Metropolitan Pavilion at 123 West 18th street, between 6th and 7th avenues.
There's no need to make sure you have cash on hand, this sample sale accepts credit cards only. Please note that all sales at this sale are final and there are no exchanges or refunds so shop wisely (of course we think anything you pick up at these prices would be a great deal). All bags, coats, and cell phones must be checked into the onsite coat check and only wallets (no handbags) are allowed into the sale. Lastly, please be aware that neither children nor strollers will be allowed in the sale, so leave the kids at home. Plan on attending the sale? We'd love to see what great deals you walk away with.