Haute Couture design sisters, Ewa Gawkowską and Margaret Szczęsną Marek are back with their La Métamorphose SS2020 Collection during Paris Haute Couture Fashion Week. Inspired by the heart-melting poems of Sully Prudhomme, their ethereal Les Couleurs de l'Âme collection (roughly translated to "The Colors of the Soul") celebrates the evanescent nature of women that inspired Prudhomme. Our first introduction to this stunning female designer label was their La Métamorphose Spring Summer 2019 Collection, a stunning pastel vision also inspired by women and poetry.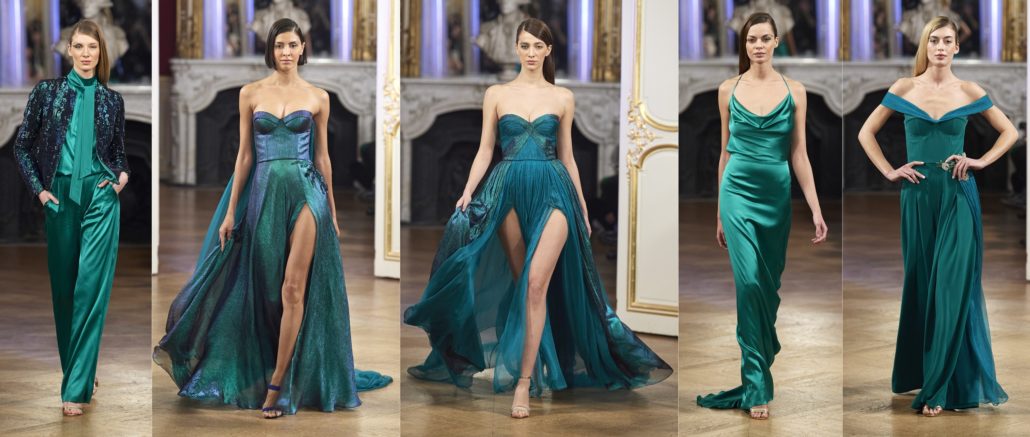 We loved this excerpt from Sully Prudhomme's poem
Deep in my heart, behind my brow,
There is a soul, invisible but manifest:
The suspicious will look for it;
I spread it, then feel it!
We think it perfectly describes the La Métamorphose SS2020 Collection, which was overflowing with its feeling of lightness, transparency, and grace. This transparency of the french tulles is sublimated with the chiffon, the silk, satin, and taffeta, in a whirl of jewel tones and true pastel colors.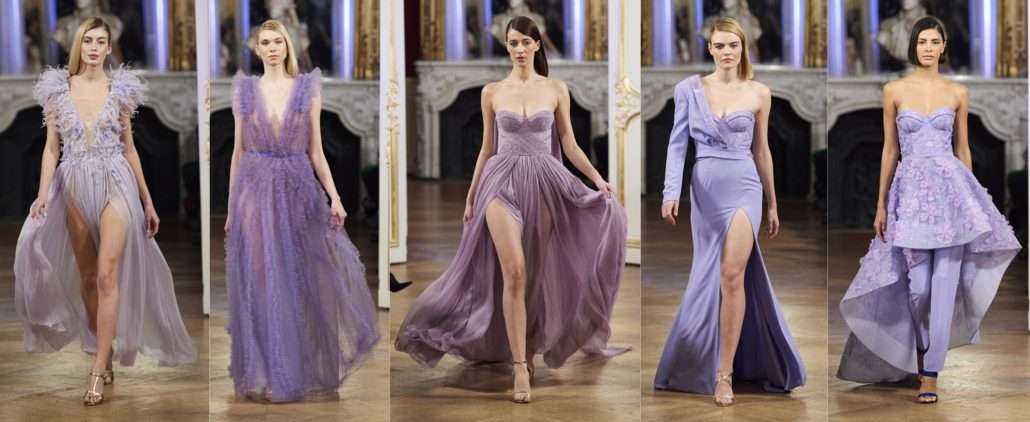 While the La Métamorphose SS2020 gowns were stunning, we found ourselves completely enamored with their pantsuits and trousered looks. While they were essentially structured, the pants still looked light and elegant. We especially loved the pant looks which boasted a flowing maxi jacket, asymmetrical dress, and chiffon train.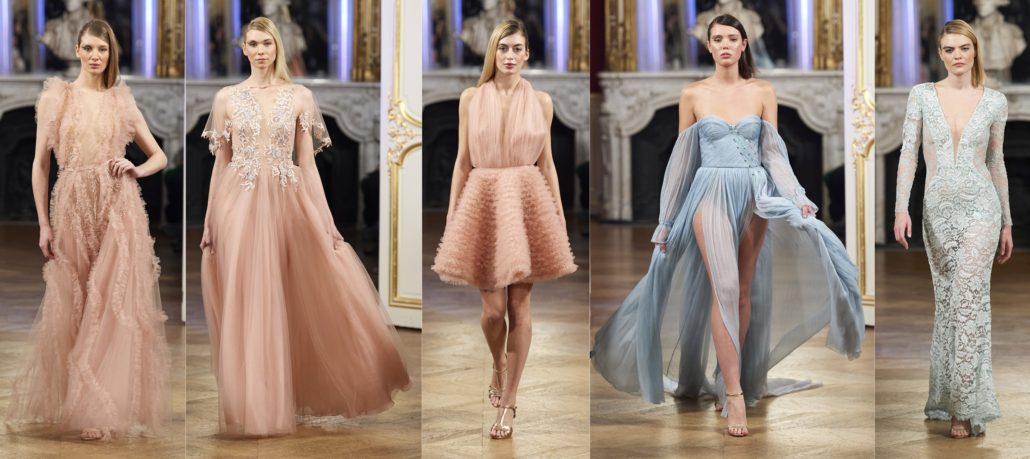 The term "pretty in pastels" does not do this collection justice but the looks are just oh so dreamy. We love a celebration of the feminine and the romantic and the La Métamorphose SS2020 Collection honors both. As with their Spring/Summer 2019 collection, this collection was filled with layers of strategically placed feathers, stones, embroidery, and flowers.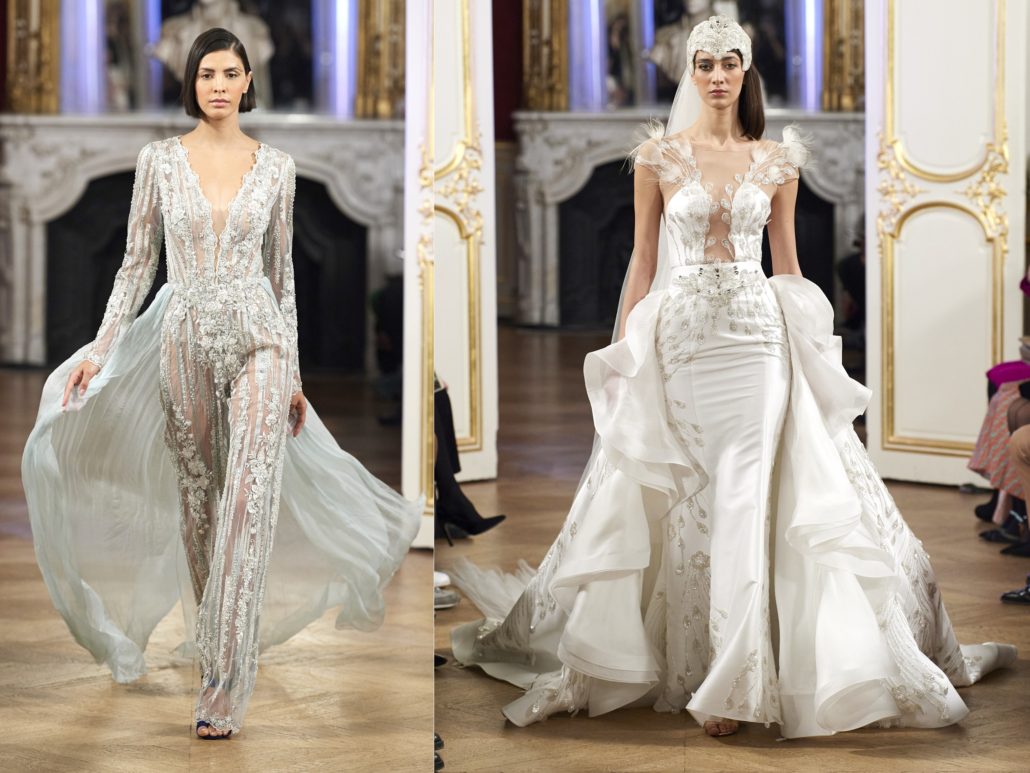 We're excited to see what their next collection will be. We want to see if they will continue being inspired by poetry and women. Are you as excited about PFW as we are? We'd love to hear your thoughts on this Paris Fashion Week show.