We've seen many makeup artists use makeup to create some beautiful facial canvases but have you ever wondered what would happen when an artist uses makeup to create amazing faces on actual canvases? We recently got the answer to that question when an artist and fashion illustrator teamed up with a prestigious Korean cosmetic brand. Today we're presenting the amazing results from the Hodaya Louis and MustaeV Makeup (pronounced "must have") collaboration, currently on view at Caravan Stylist Studio.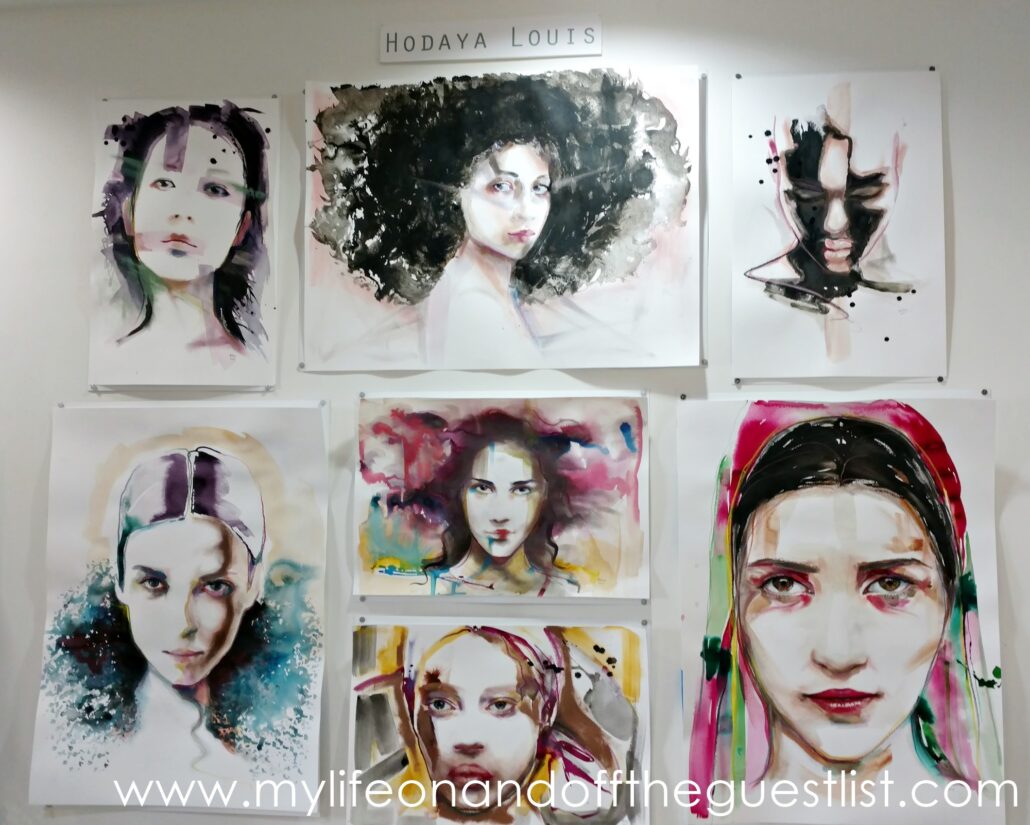 Using the cosmetics brand's eyeshadows, foundation, and powders, highlighters, mascaras, lipsticks and makeup brushes, Hodaya Louis created some of the most stunning beauty portraits we've ever seen. Can you believe these were all painted with makeup brushes, using all MustaeV makeup products?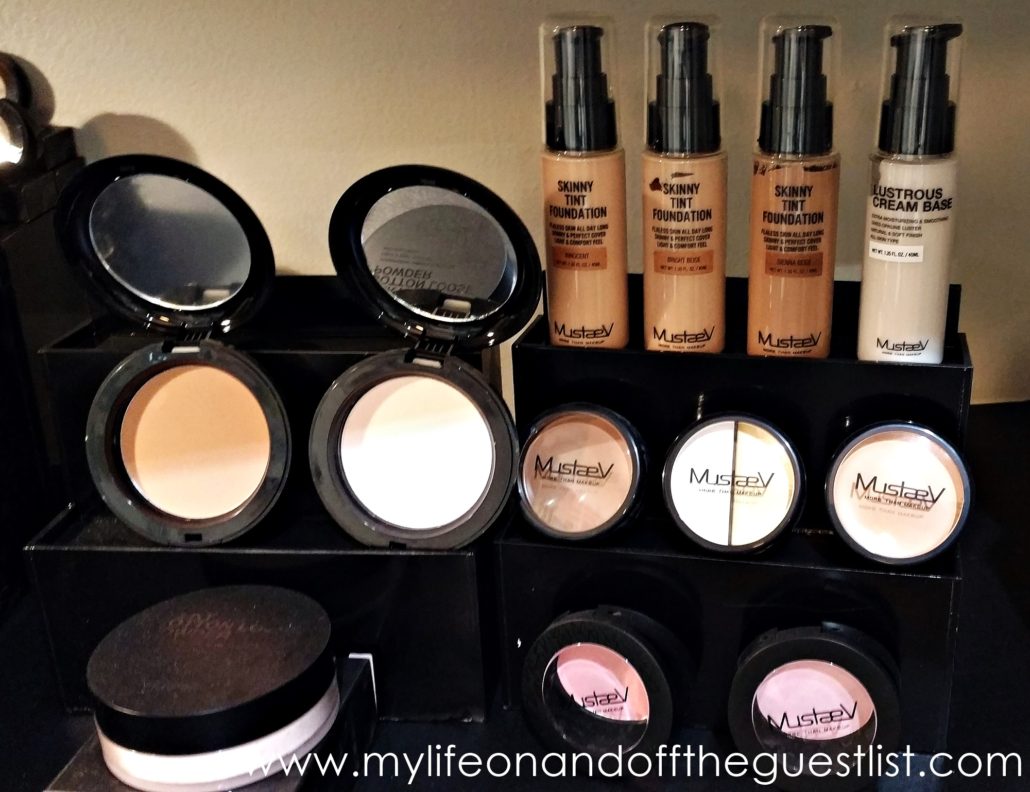 It's no surprise because the MustaeV Makeup products are highly pigmented and go on velvety smooth, whether on the face or a canvas. Launched in 2009, MustaeV Makeup was established in the Seoul's Cheongdam area known as the beauty mecca of Korea. As K Beauty is making a huge splash in the United States, this beauty brand is definitely one to watch and keep in your beauty kits. Just look at their range of highly pigmented eyeshadows.
But back to the amazing Hodaya Louis and MustaeV Makeup artwork. We know these pictures don't do them justice but we hope these individual shots will give you a closer look at the incredible work. Who would've thought such stunning work could be created with makeup and makeup brushes. Don't they look like watercolor paintings?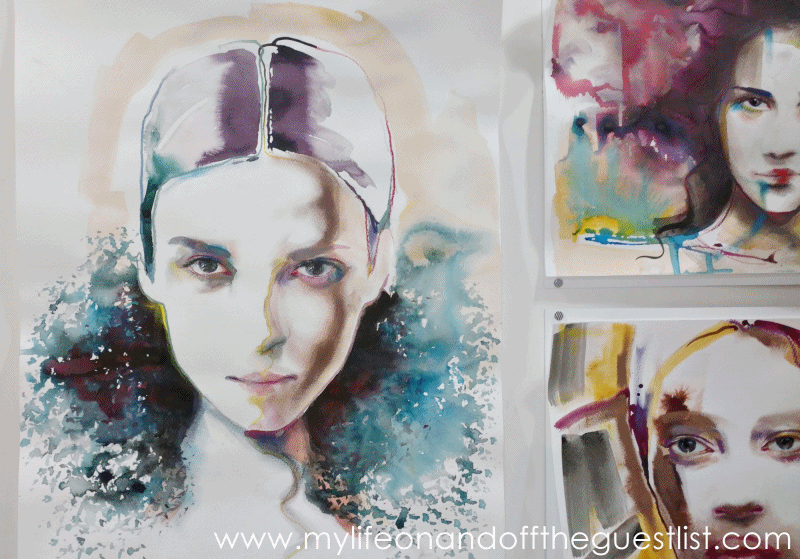 Of course, painting with makeup and makeup brushes is not all that Hodaya Louis does. Her illustrated oil and mixed media designs and artworks have been presented to several illustrious locations including the Metropolitan Museum of Art, The Museum Of Natural History, and was even featured on Bravo's Real Housewives Of OC. Below in order of appearance is The Ballerina, unknown title of a woman in red, Amazon Forest, and New York Girl.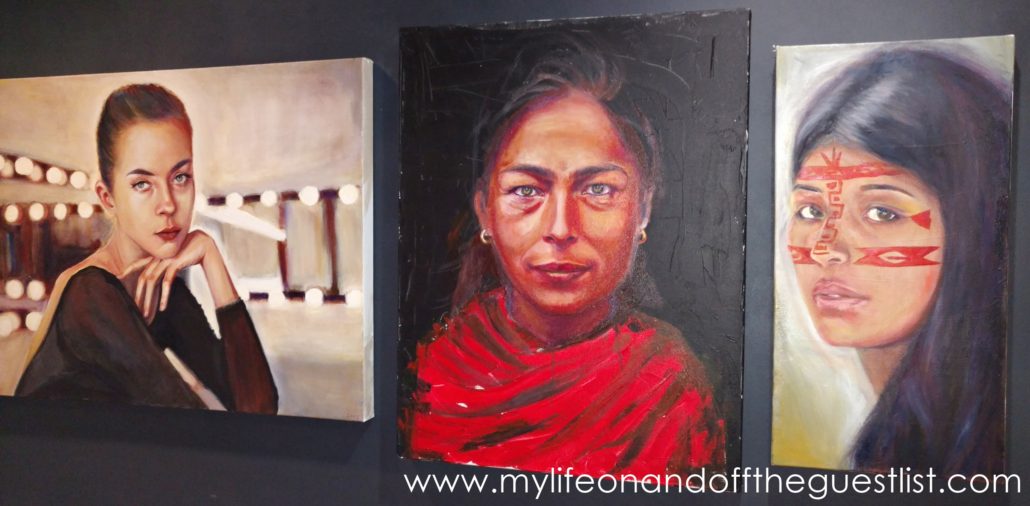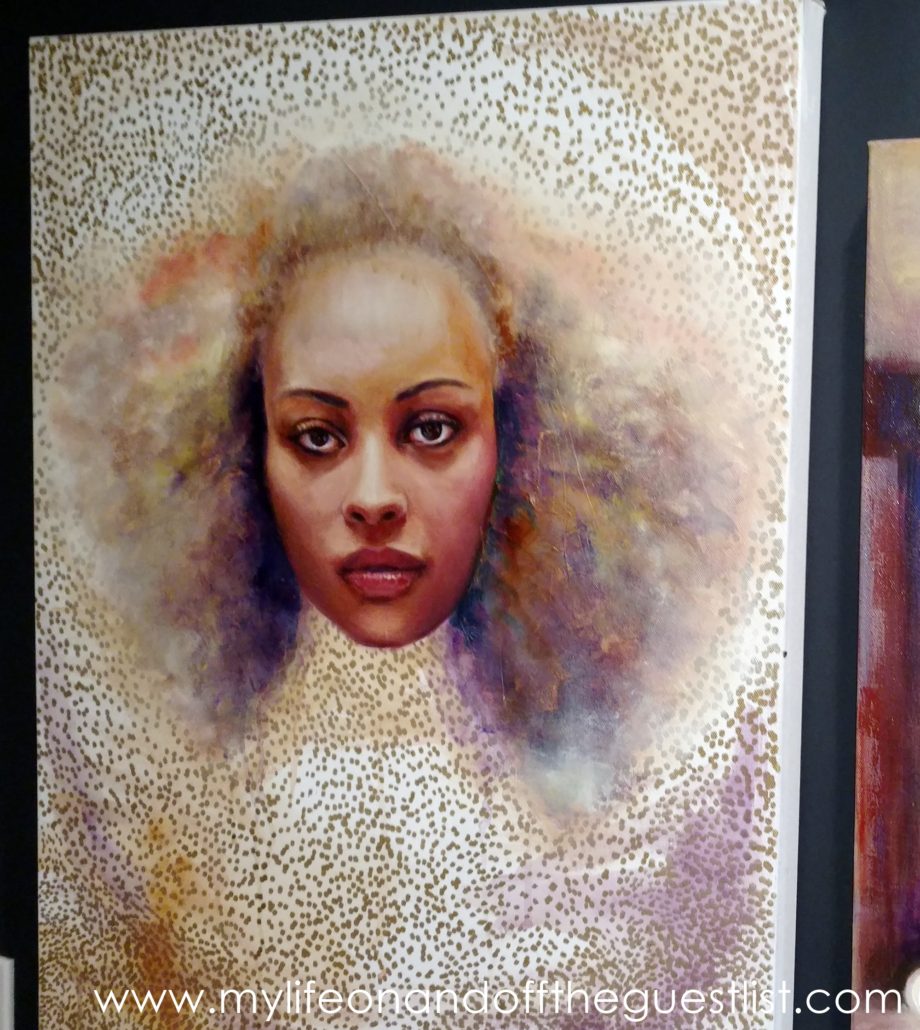 So there you have it, the amazing work of a fantastic artist. Tell us, what are your thoughts on the Hodaya Louis and MustaeV Makeup? Which are your favorite pieces?