Ever wonder what a $100 margarita tastes like? To officially welcome the spring season, we present a one-of-a-kind margarita created by bartender Rael Petit at the NYC cocktail bar, Delilah, and made with the limited edition Gran Patron Platinum Tequila Margarita. We know Platinum is one of the rarest and purest precious metals in the world, and the limited edition Gran Patrón Platinum Tequila, a crystal clear, triple distilled and oak rested tequila which boasts a smooth and full-bodied flavor, is the perfect main ingredient for the first-ever Liquid Platinum Margarita.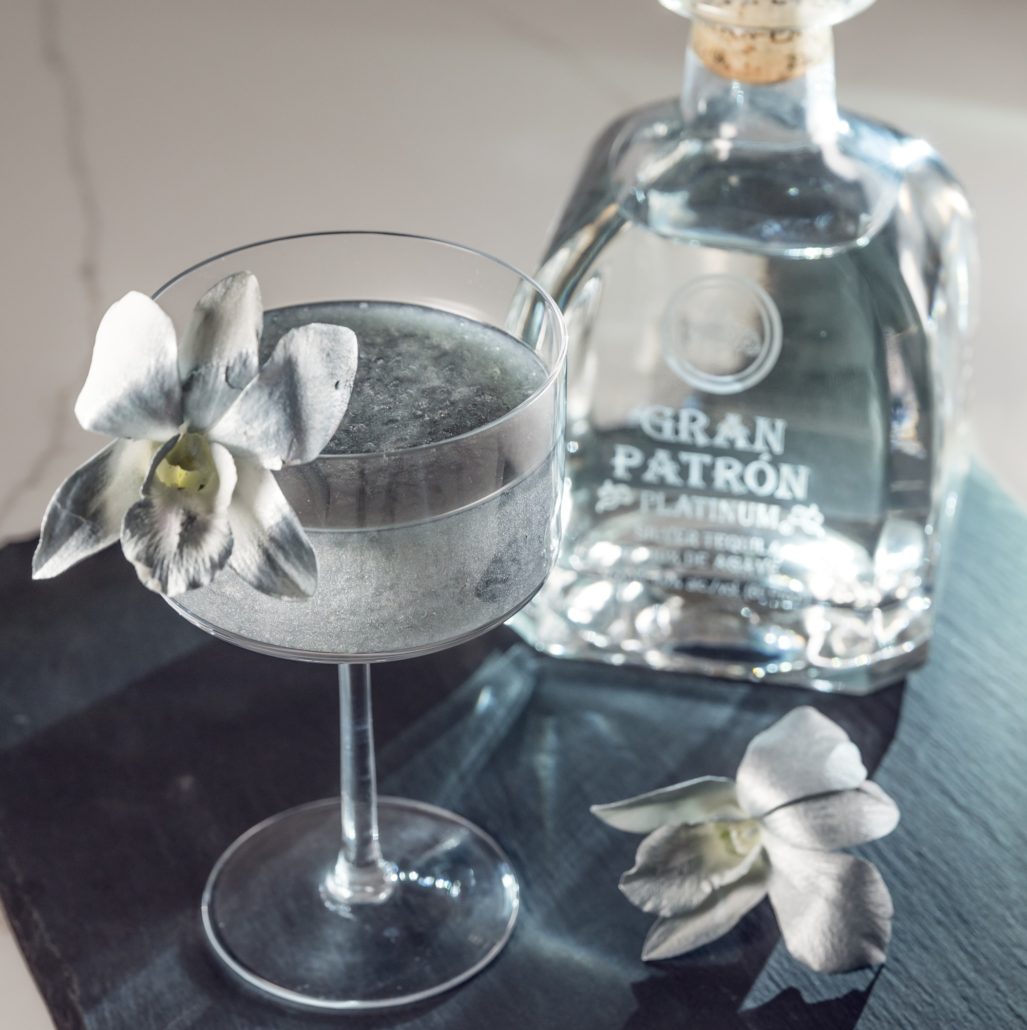 Liquid Platinum Margarita
2 oz Platinum Patrón Tequila
1 oz Dolin
2 dash rose water
.25 oz agave syrup
.5 oz lime juice
Stir all ingredients with ice for 30 seconds then pour in a mixing glass. In a mixing glass add:
1 bar spoon edible platinum color
1 pinch xanthum gum
Stir for 10 seconds, then pour in your coupe glass. Garnish with an edible orchid using edible silver sprayer marshmallow flavored.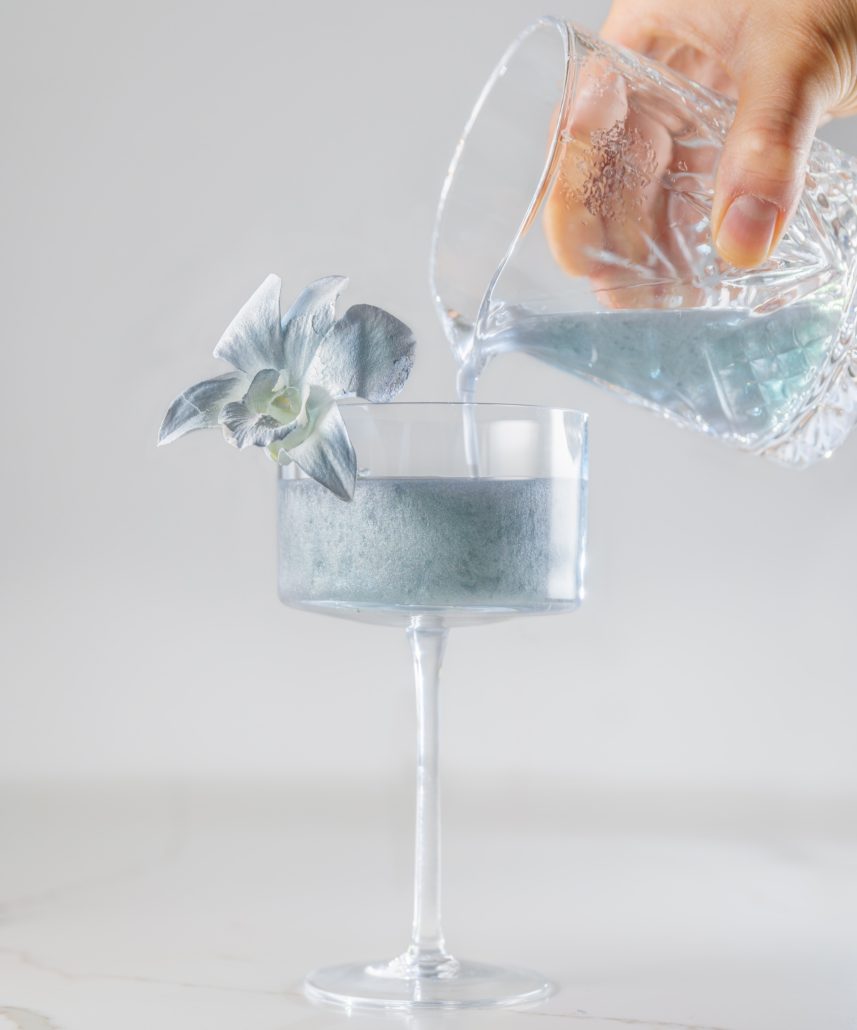 Each Liquid Platinum Margarita includes Gran Patron Platinum Tequila ($200 per bottle, made from the finest 100% Weber Blue Agave), edible silver flakes, rare rose water and topped off with an edible silver orchid. The liquid even swirls around by itself – it's magic in a glass!
What makes this spring season extra special is for a limited time, (March 20th – April 30th), the Gran Patron Platinum Tequila Margarita will be offered off the menu for $100 per glass, at Delilah, for those in the know. For those of you who want to add your own bottle of limited edition Gran Patron Platinum Tequila to your home bar, head to www.patrontequila.com to find the closest location near you. Each bottle is hand-numbered, made from crystal and comes housed in an elegant case.
What do you think of the Gran Patron Platinum Tequila Margarita? Are you ready to sip on this precious metal? If you're up to indulging in this out of this world concoction, head over to Delilah cocktail bar before April 3oth.