After an outstanding debut last February, the now fashion week-seasoned Christian Cowan presented another spectacular collection during the fall/winter 2018 NYFW shows. To describe the collection as lively and vivid would be an understatement. The Christian Cowan FW18 Womenswear Collection was a welcome burst of fresh, colorful air during the season that usually celebrates muted and earth tones. The collection was exuberant, a bit rascallion, and delightfully exhilarating.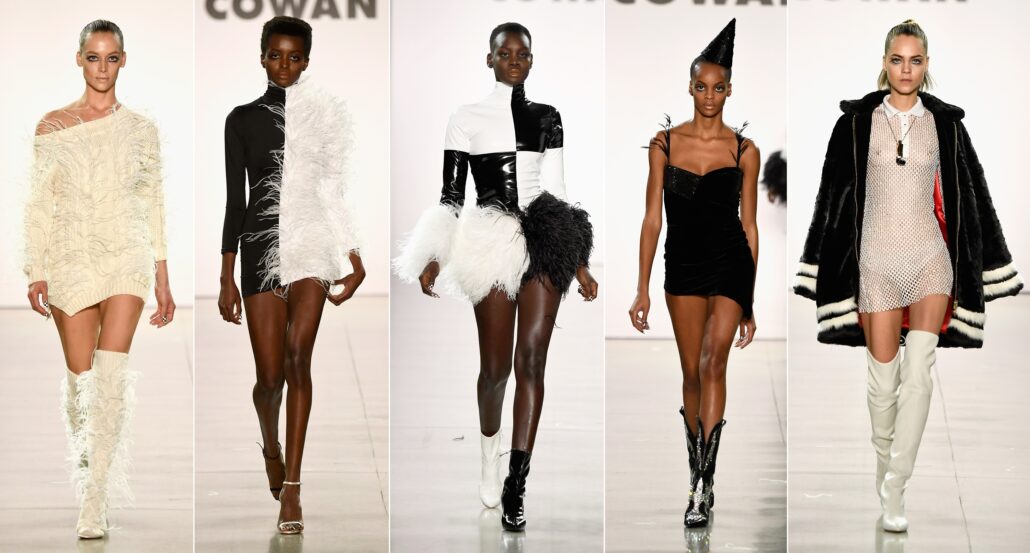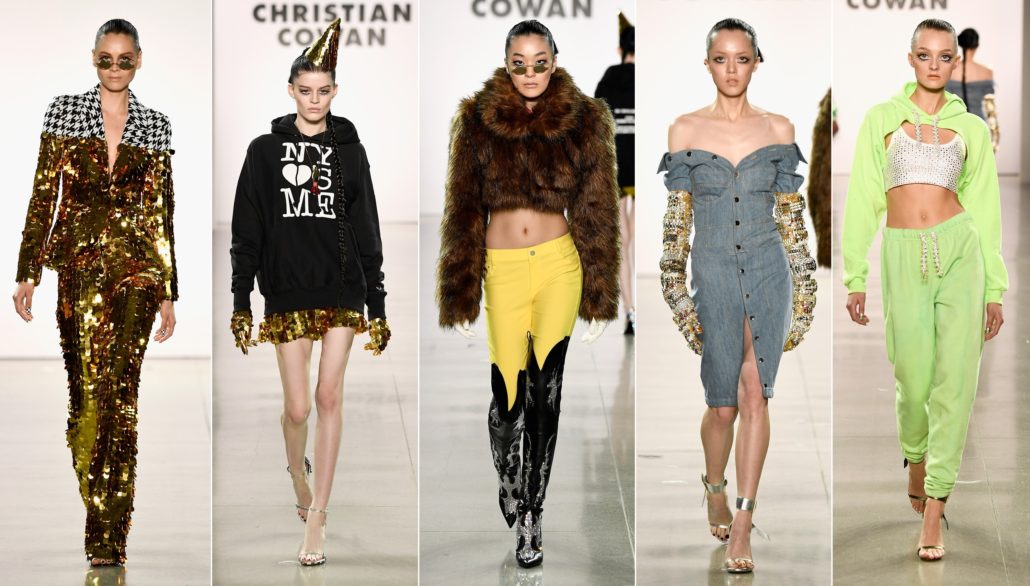 For the Christian Cowan FW18 Womenswear Collection, he continued debut collection's goal of bringing joy and thrilling glamour back to the runway. His show reminded us of the old days of Fashion Week; the days when it was called 7th on Sixth; the days of yesteryear when fashion week was held in Bryant Park before it went all about business and less about the fascinating fashions. Christian Cowan brought all those amazing moments back to the runway and we were ecstatic to experience and relive those days during his collection show.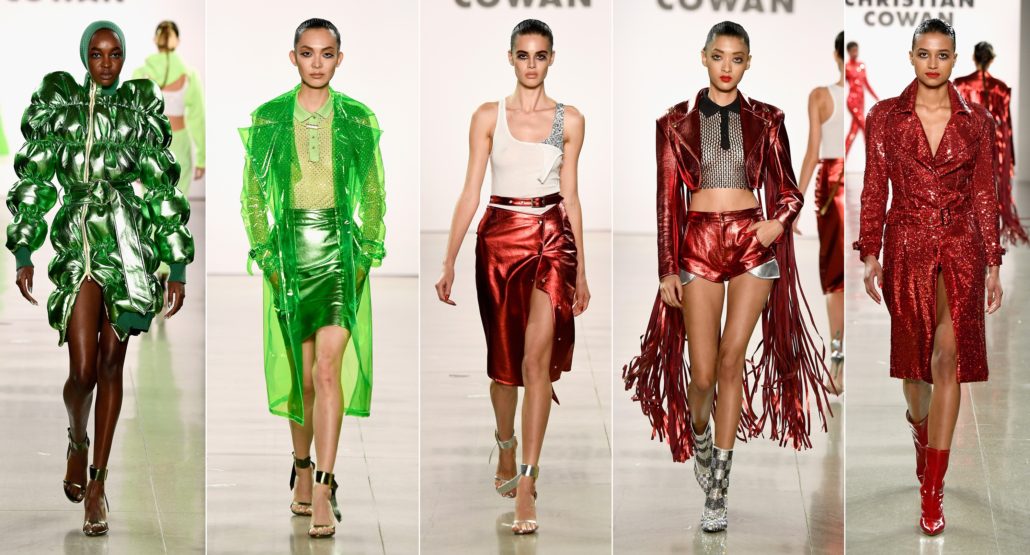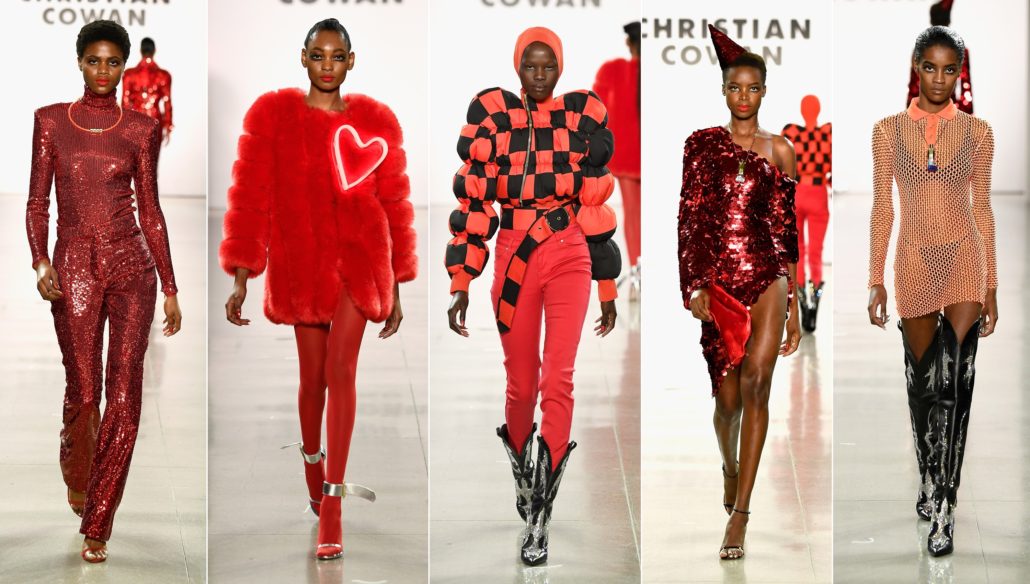 The Christian Cowan FW18 Womenswear collection featured vibrant colors, glittering embellishments, and effortless sex appeal which conveyed an uplifting message during the energy draining and trying times we're currently living in. This season's show was also the perfect time to highlight Christian Cowan's very important collaborations – a dazzling shoe collaboration with Stuart Weitzman and a party-favor inspired accessories collection made in collaboration with CHRISHABANA Jewelry.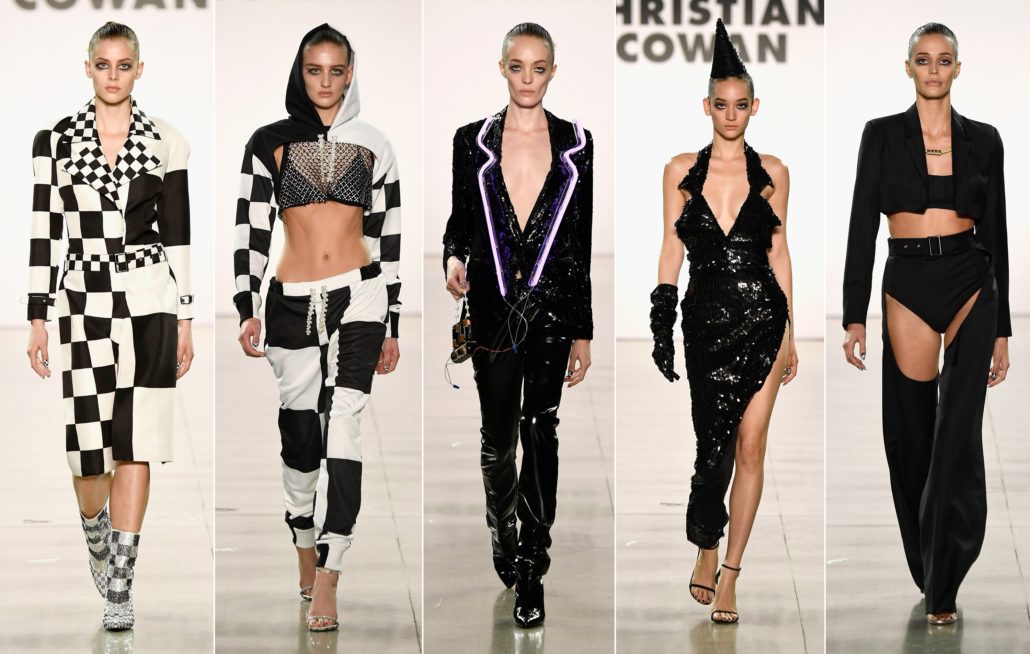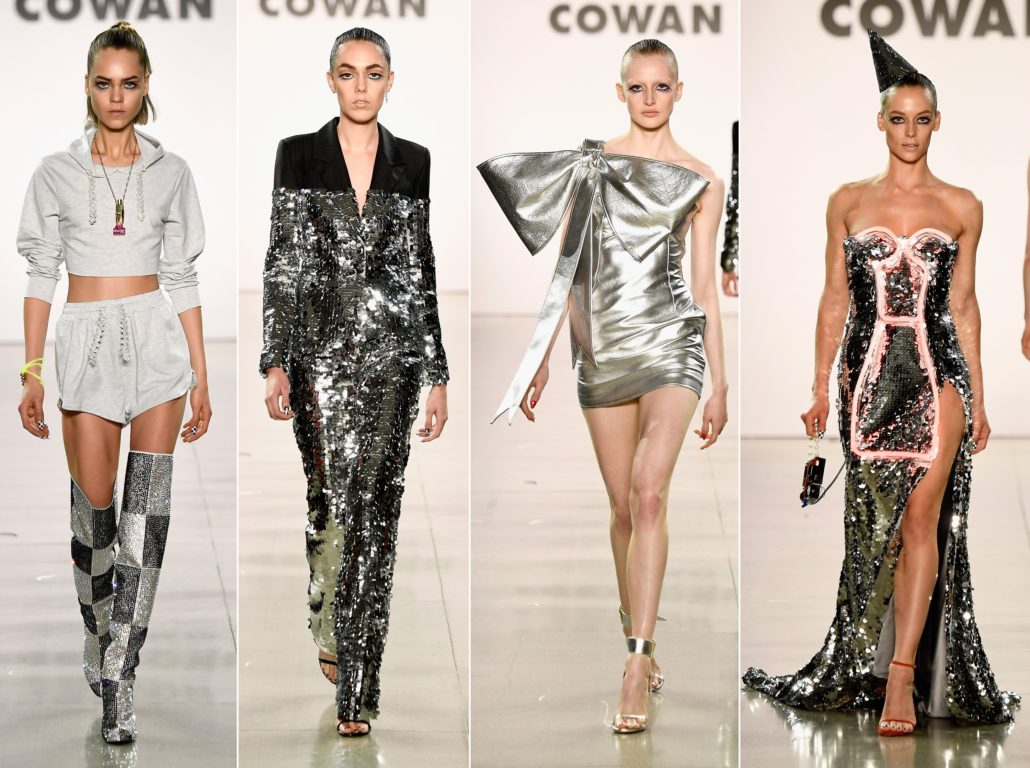 Highlights from the Christian Cowan for Stuart Weitzman footwear collaboration included Swarovski crystal-encrusted thigh-high boots, crystal large check booties, chic sandals with a wide ankle strap similar to a wide waist belt, and classic styles like skinny ankle strap sandals and patent leather ankle booties.
As previously stated, the Christian Cowan FW18 Womenswear collection was a much-needed breath of fresh air, color, and fun. We look forward to next season to see what else the exciting fashion designer has to offer. We'd love to hear what you think about the collection. Share your opinion in the comments.