Have you got solidified plans for tonight's Valentine's Day celebrations? Could you use a little help on some last minute plans that will wow your date? Look no further than the modern New York City Speakeasy, The Tuck Room, for an evening filled with delicious aphrodisiacs. For Valentine's Day at The Tuck Room, you and your date are definitely going to feel the love with you sip on their limited edition Valentine's Day curated cocktail, Love Potion for Two. Created with their proprietary Heizenberg, Love Potion for Two takes you on a journey reminiscent of a whirlwind romance (without the heartbreak of course because this specialty cocktail does not disappoint). Ladies, this is the perfect way to impress your Valentine with an amazing V-Day experience that's as delicious as it is sensuous.
LOVE POTION FOR TWO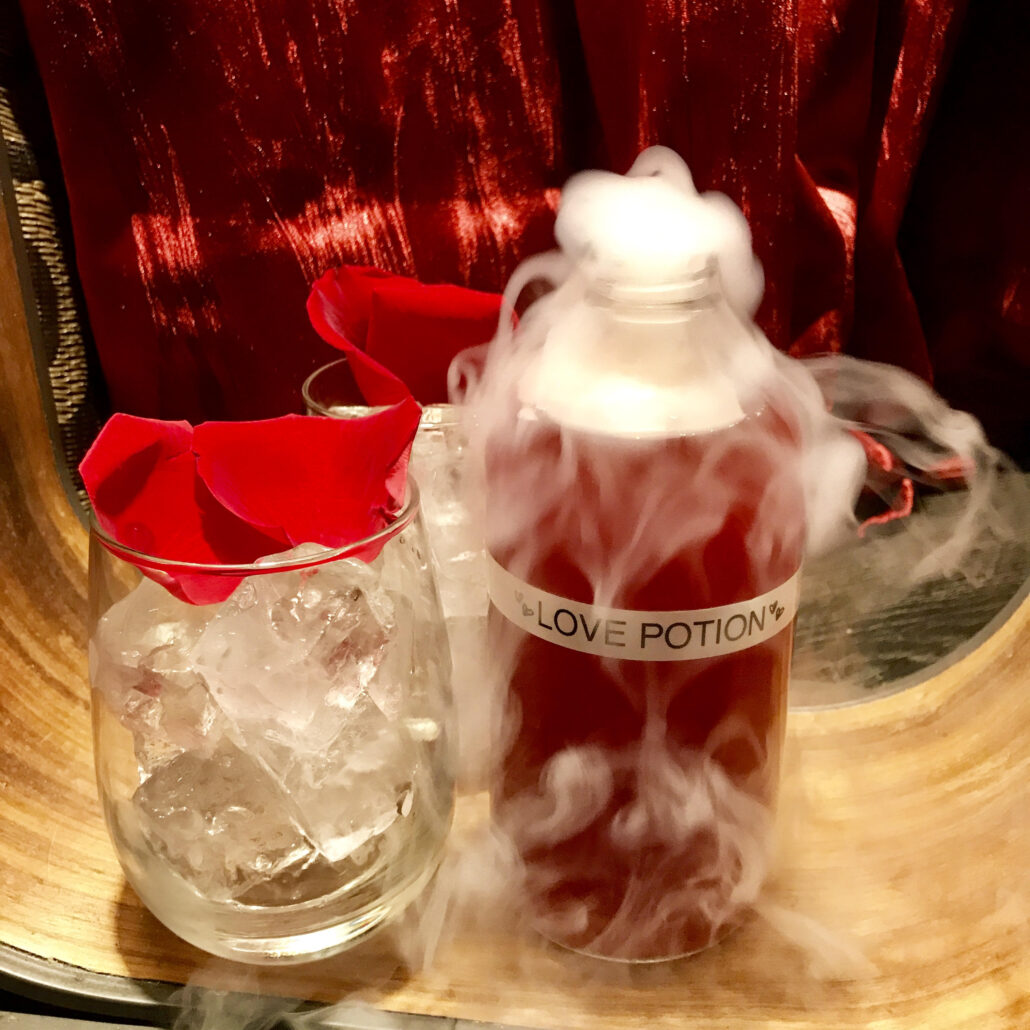 1 Cup Brewed Lemon Berry Meritage Tea (Rareteacellar.com)
1 Cup Banana, Almond and Cinnamon-infused Blanco Tequila
2 oz Ginger Syrup
1.5 oz Cranberry
1.5 oz Passion Fruit Juice
Juice of 1 Lemon
Serve in the rocks in a big stemmed glass with two straws and rose petals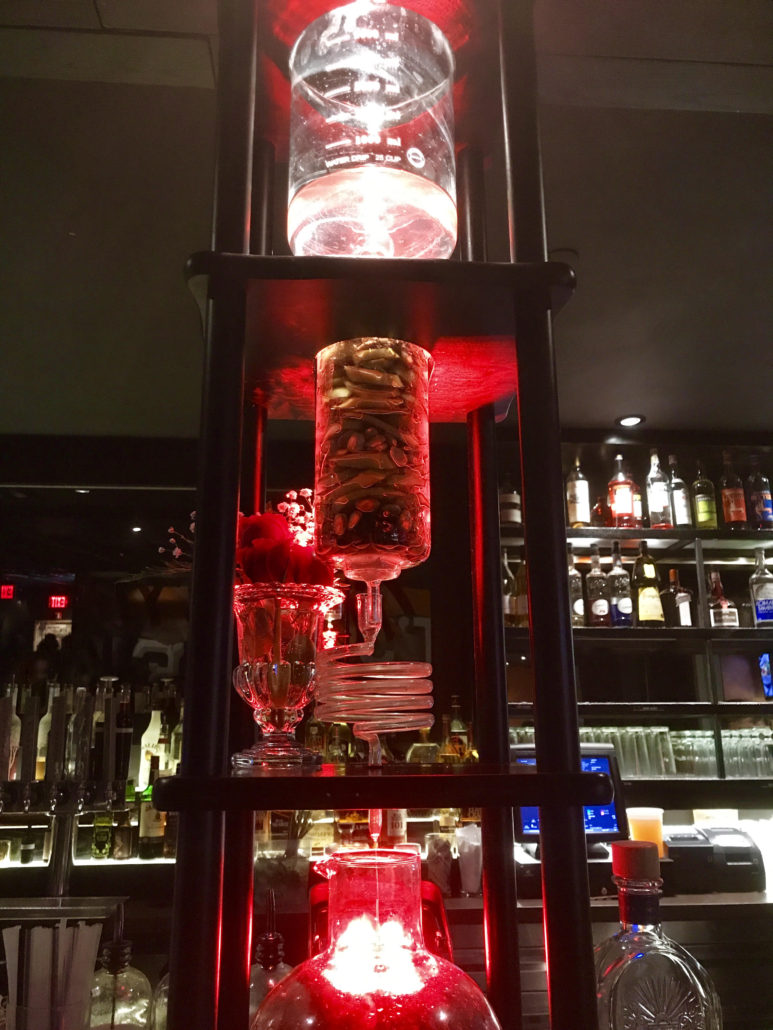 Inspired in part by the movie, Fifty Shades, we promise you this magical concoction will not disappoint in taste, visual appeal, or sensuality. If you want to go the extra mile and really wow your date, ask The Tuck Room's Chef Bartender and Corporate Sommelier, Adam Seger, to see just how this sinfully delicious Heizenberg Aphrodisiac infused cocktail is created. You will be presented to what we can only be described as a "cocktail altar worthy of the gods" (you can see in the photo directly above). We could worship at the Heizenberg cocktail altar all day! Want to know more about the Love Potion for Two? Check out the video below where Adam Seger breaks down what makes this cocktail so special:
The Love Potion for Two Valentine's Day cocktail is available tonight for $32.00 (each serving is for two people…..hence the name). If you have no plans or want to include a late night treat for your and your Valentine, head over to The Tuck Room at 11 Fulton St in NYC. Ready to try this love potion?We'd love to hear your thoughts on the Valentine's Day at The Tuck Room. Let us know in the comments.