We've been known to complain about our chubby fingers, mainly while experiencing mishaps when trying to text or respond to emails on the small keyboard of our smartphones.It was difficult to not make mistakes when the phone's keyboard keys are so close together and your fingertips are on the large side. Luckily we found an answer to that problem in the Logitech Keys-to-Go Portable Keyboard, the giftable tech accessory we highlighted in our 2017 holiday gift guide.  Then this must-have gadget came in three universal colors – red, blue, and black but a new year means new colors.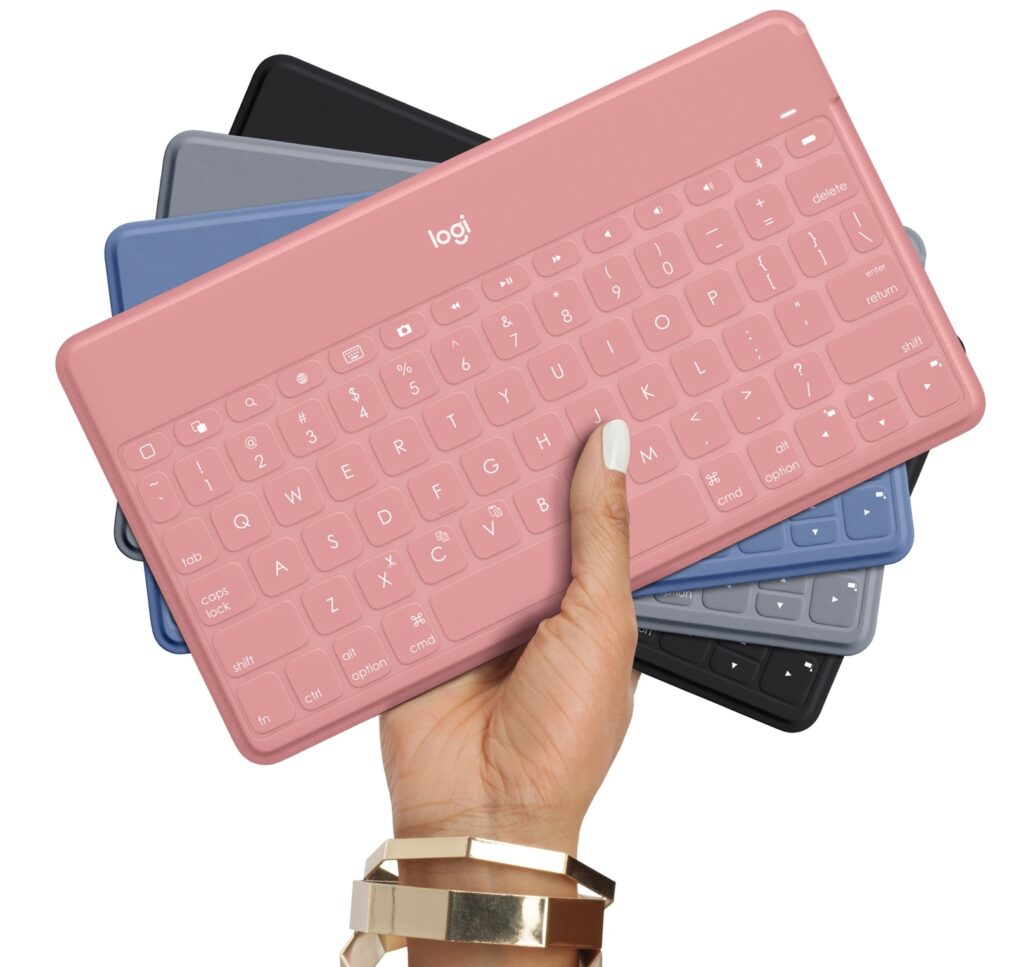 Logitech Keys-To-Go has expanded its color palette with three new colors just in time for the spring and summer seasons. This new collection of trendy colors, Stone, Blush, and Smokey Blue, is available so you can upgrade your style game and take your Keys-To-Go wherever you go. Being the pink fanatic that we are, of course, we're head over heels in love with the Blush. Which one is your favorite color?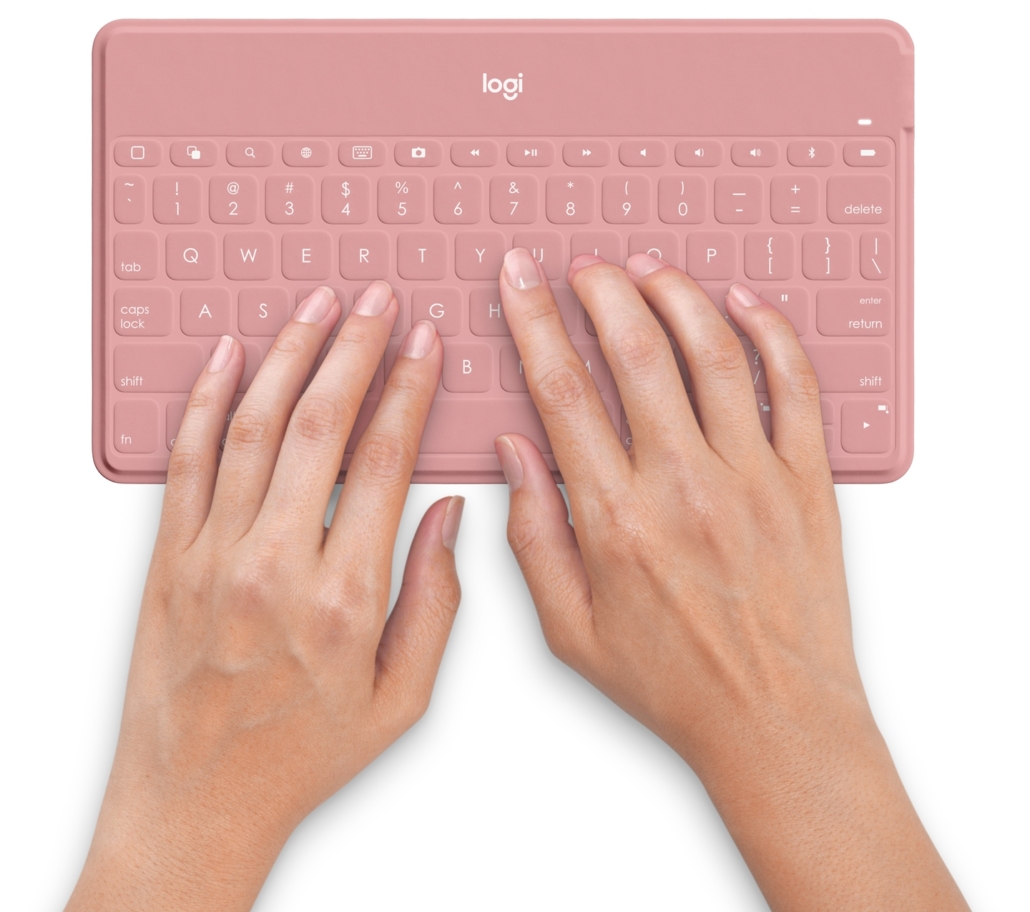 Enjoy the comfort of a full keyboard with this ultra-portable, stand-alone keyboard and say goodbye to texting mishaps. The Keys-To-Go comes with an iPhone stand and is perfect for all of your Apple devices – iPhone, iPad or Apple TV. Don't worry non-iOS users, it is also compatible with other Bluetooth devices including Android and Windows devices. Logitech kept all the features that made Keys-To-Go a must-have gadget – it's still ultra-slim, ultra-lightweight, super portable and easy to tuck into your purse, backpack or suitcase.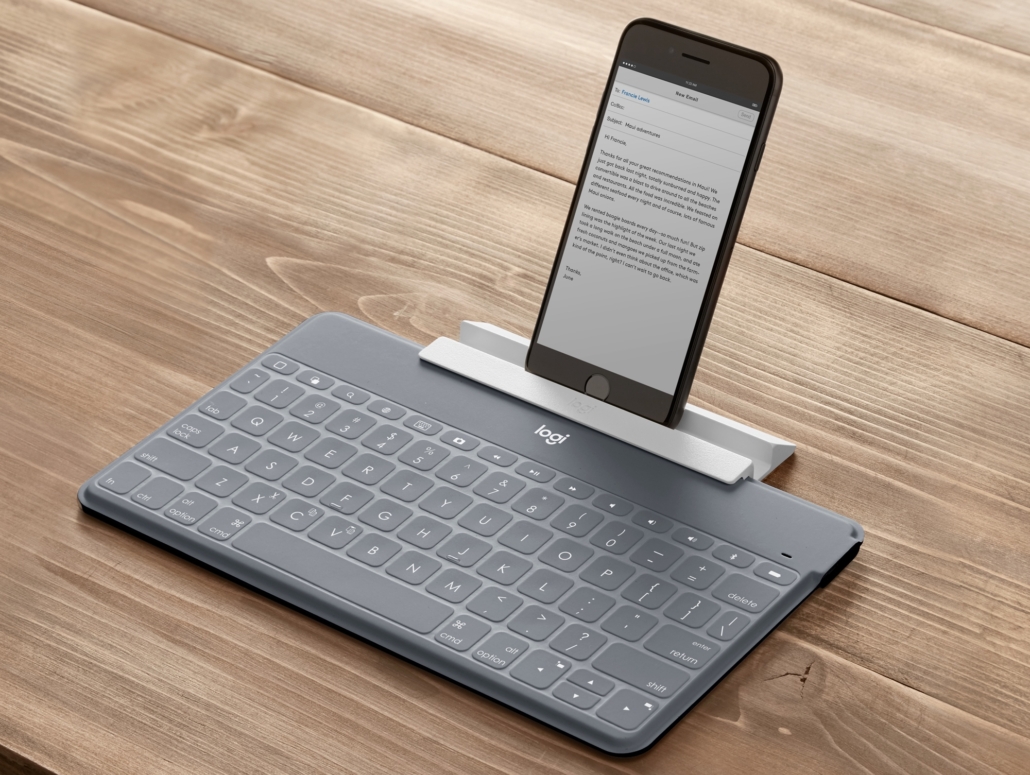 You will also love the Logitech Keys-To-Go's durable covering. It is smooth to type on, spill proof and easy to clean, protecting your keyboard from spills, crumbs, and dirt. Keys-To-Go provides comfortable, silent and laptop-like typing so you can break free and do what you need to do on any size screen, whenever and wherever you are.
Get a closer look at the three new color options, decide which one you would love to which one would you celebrate the season with? The new Logitech Keys-To-Go colors are available now for $69.99 on www.Logitech.com.