As women, we always like to be prepared, that's why we tend to carry a big handbag. We want to make sure we have everything we need in case of emergencies, not just for us, but also for friends, family members, etc. We never know when we may need needle and thread, eye shadow, hair accessories, etc. Women are perpetual girl scouts – we are always prepared. Fashion trends aside, if we could, we'd much rather carry a smaller bag because after a while, lugging all that stuff around not only makes our bags heavy, it makes them a cluttered mess. What if a there was a great kit of fix-it-all essentials for us? Thankfully there is a solution to having the emergency items we need while enjoying a less bulky and unorganized handbag – the RescueHer Kit.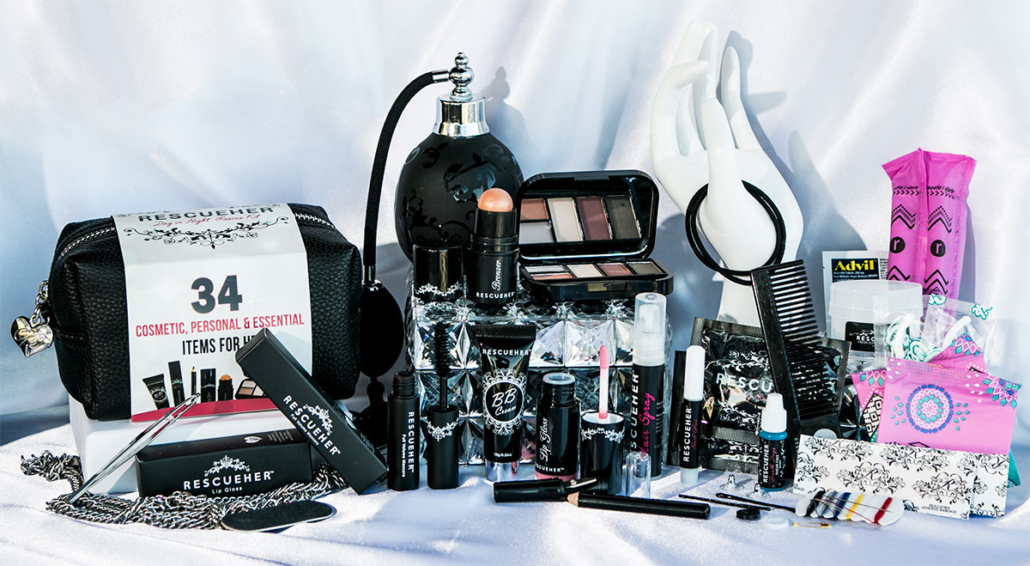 The RescueHer kit was designed to make sure that you're prepared for every occasion or emergency that may happen with carrying around a car-size purse. Lose a button or rip your pants, the RescueHer kit has got you covered. Enjoyed a leafy lunch and now you have something stuck in your teeth? No need to use your nails (yes we've all seen this happen), dental floss is only an arms length away. Speaking of nails, have you chipped or broken a nail? Your rescue is literally in the bag. Every problem, from losing the back of an earring to needing emergency tampons and deodorant is solved with the RescueHer kit. With quick access to hair ties, bobby pins, a comb, a bottle of hairspray, and sugar-free minty fresh breath drops means you'll always look and be your best while on the go.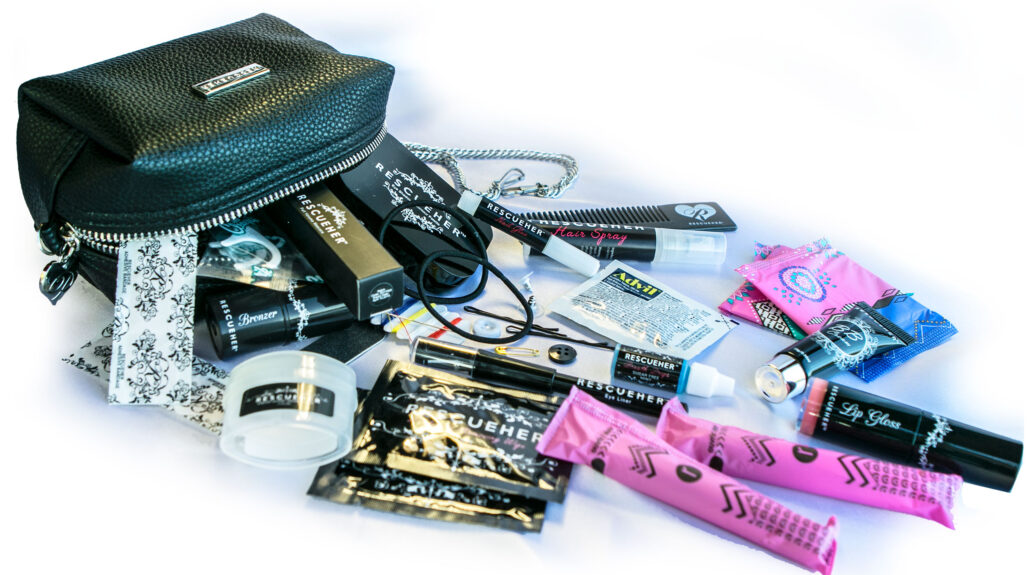 Other wonderful aspects of this modern day survival kit is that fact that its inside zipper pocket offers added security. Keep your ID, credit cards and cash safely inside. There's so much inside of each RescueHer kit. Check out what's included in every chic bag:
Eye Shadow & Contour Palette
Eyeliner Pencil With Sharpener
Full Volume Black Mascara
Bb Cream
Cheek Bronzer
Fresh Breath Drops
Roll On Deodorant
Hairspray
Hair Comb
2 Earring Backs
2 Black Elastic Hairbands
2 Bobby Pins
Nail Glue
Emery Board
2 Makeup Wipe Removers
Mending Kit With 2 Buttons
Safety Pin
2 Single-Use Dental Floss
2 Adhesive Bandages
Tweezers
2 Advil Pain Reliever
2 Kotex Panty Liners
2 Kotex Regular Tampons
And A Silver Metal Purse Strap
Ladies, if you are tired of carrying around a large purse, why not let the RescueHer kit help you downsize. Each kit is only $49.95 each and comes housed in either a black, white, or pink designer bag. This also makes an amazing Mother's Day gift. What woman wouldn't love to have everything she needs. Grab your favorite color now on www.rescueher.com.