Hey beauty lovers, we have a question for you. What is your favorite beauty product? We don't mean brand, we mean actual products. Is it something in the makeup, skincare, or haircare category. For us, it's facial masks of all kinds. We love how clean, refreshed, and youthful our skin looks and feels after we treat ourselves to a mask. We love the way they purge the unwanted things that can leave your skin dull and unhealthy. Who can say no to glowing skin? We were recently introduced to the I Dew Care Sugar Kitten and Space Kitten Peel-Off Masks, and boy are we having fun with them.

We're enjoying them for more than just the benefits to our skin, just look how fun they are! With adorable names like Sugar Kitten and Space Kitten, and their out of this world looks, we see why everyone loves the K Beauty brand, I Dew Care.
I Dew Care Sugar Kitten Peel-Off Mask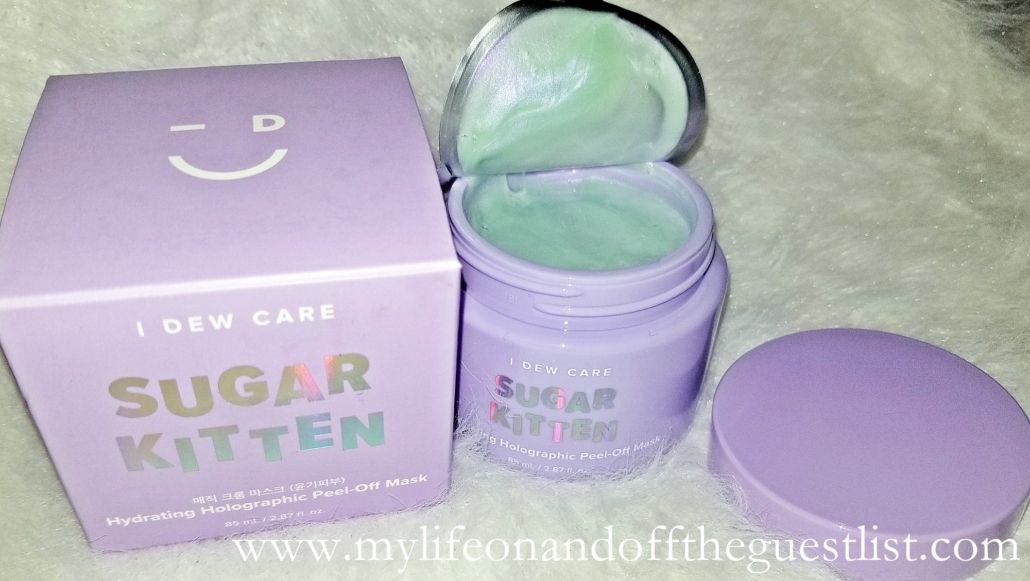 This hydrating, holographic peel-off mask that uses real ruby and pearl powder plus rose water and hyaluronic acid to hydrate and revitalize dry skin for a dewy, post-facial glow. Ruby and Pearl Powder gently exfoliates and visibly brightens your skin, rose water boosts your skin's elasticity and calms irritated skin, while Hyaluronic Acid hydrates and visibly plumps your skin. The mask starts out a shimmering iridescent pale emerald color (as you can see above) then transforms into a soft holographic pink upon application. Check out this insta video to see our application of the I Dew Care Sugar Kitten Peel-Off Mask. Once you peel it off (it magically peels off a mint color) ,you're left with skin that's smooth and hydrated.
I Dew Care Space Kitten Peel-Off Mask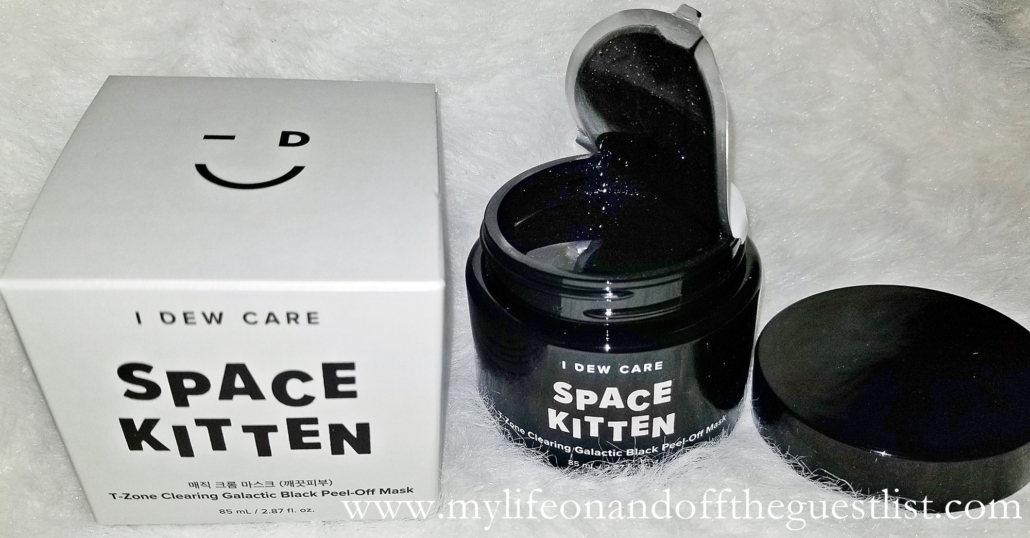 If you're like us, then you're using a continuous amount of blotting sheets for your T-Zone. If you're looking to cut down on the usage, get yourself the I Dew Care Space Kitten Peel-Off Mask. This exfoliating, galactic black peel-off mask uses charcoal, topaz, diamond powder, volcanic ash and witch hazel to gently exfoliate skin, absorb impurities, and control sebum to reveals a brighter complexion. This T-Zone clearing peel-off facial mask shimmers with royal blue glitter for a fun, out-of-this-world look. Your T-Zone won't know what hit it.
The 85ml/2.87 fl. oz. jars of I Dew Care Sugar Kitten and Space Kitten Peel-Off Masks retail for $23.00 each and are available at www.ulta.com, Ulta Stores, www.urbanoutfitters.com, and select Urban Outfitters stores.