Move over you sheet masks and make room for some great peel-off masks. While you may already be familiar with the classic black mud or charcoal masks, we want to introduce you to the amazing peel-off masks from Global Beauty Care. With a vast array of facial masks under the brands Global Beauty Care Premium, Spascriptions and So Fresh So Clean, you'll see why you can just peel your way to glowing skin with Global Beauty Care Peel-Off Masks.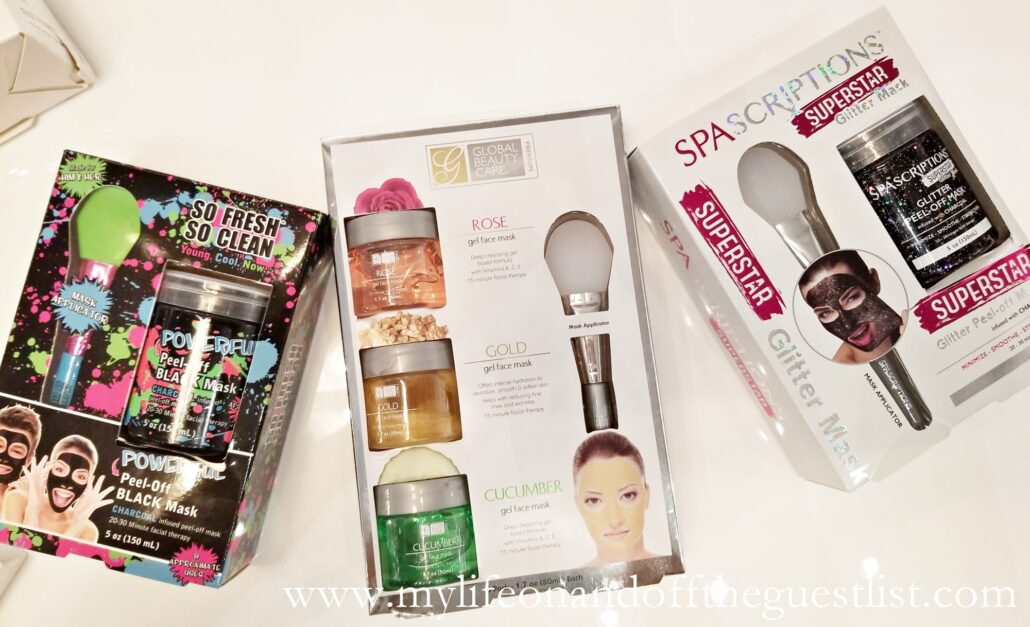 We have been having way too much fun with these gel masks and our skin is loving every moment of it. Unfortunately, we are cursed with large pores and very oily skin but thanks to these Global Beauty Care Peel-Off Masks.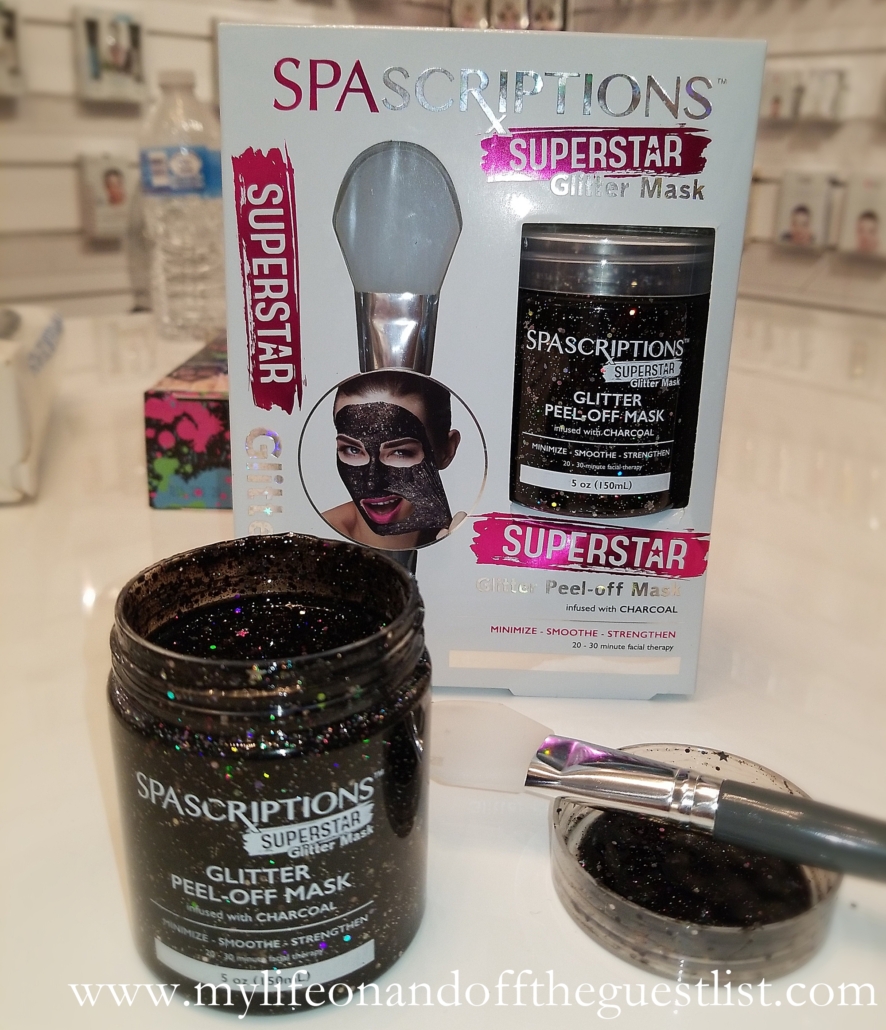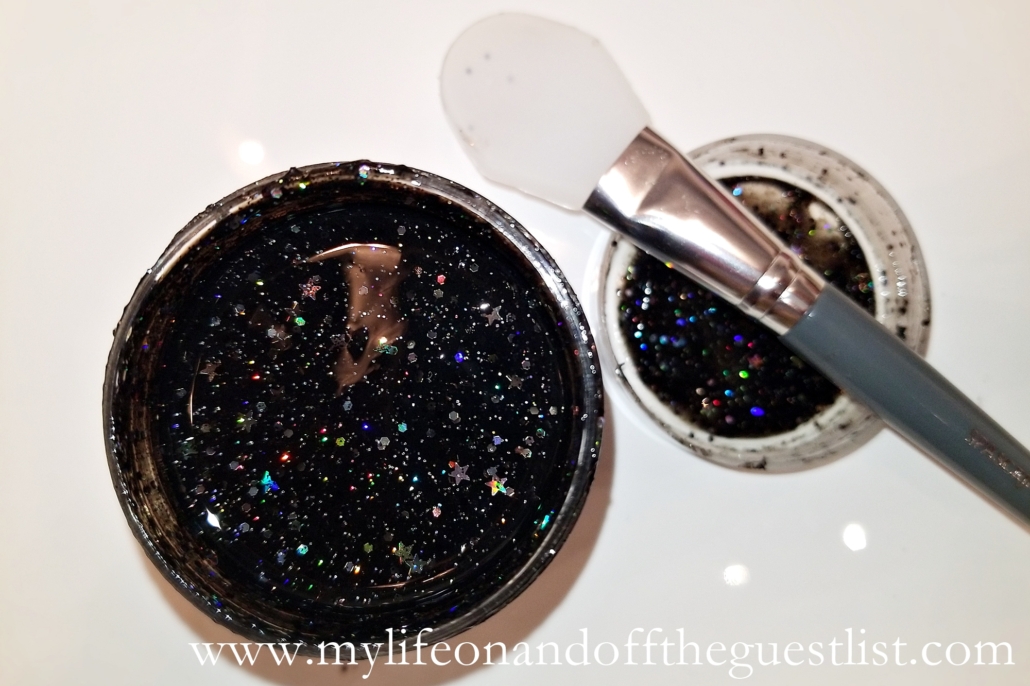 Spascriptions Superstar Glitter Peel-Off Mask is a gel-based mask that reaches deep within the pores to dissolve and dislodge the build-up of impurities. Forget the fact that it's super fun being covered in glitter, this peel-off mask is infused with charcoal to smoothe and brighten your skin. Plus it minimizes our pores, is PH balanced, paraben-free, contains no SLS (Sodium Lauryl Sulfate), and is not tested on animals. Check out the fun we had with this glitter peel-off mask on Instagram.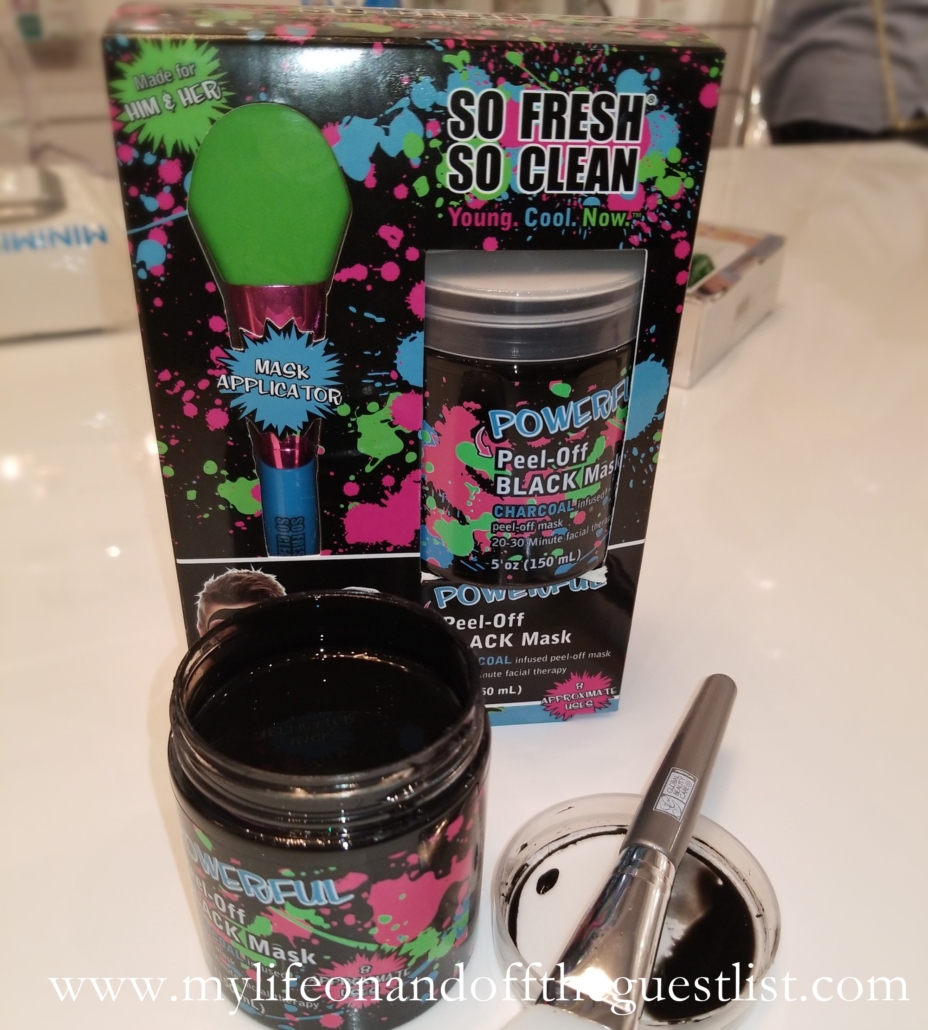 So Fresh So Clean Powerful Peel-Off Black Mask is a gel-based mask that reaches deep within the pores to dissolve and dislodge the build-up of impurities. The formula contains: Charcoal, which acts as a magnet to gently draw out deep-dwelling dirt; Green Tea and Witch Hazel help to unclog pores and purify skin; Cucumber and Chamomile to help to condition and soothe skin; Tea Tree and Salicylic Acid help to control oil and acne; Aloe Vera and Vitamin E help to moisturize skin; and Vitamin C helps to brighten skin.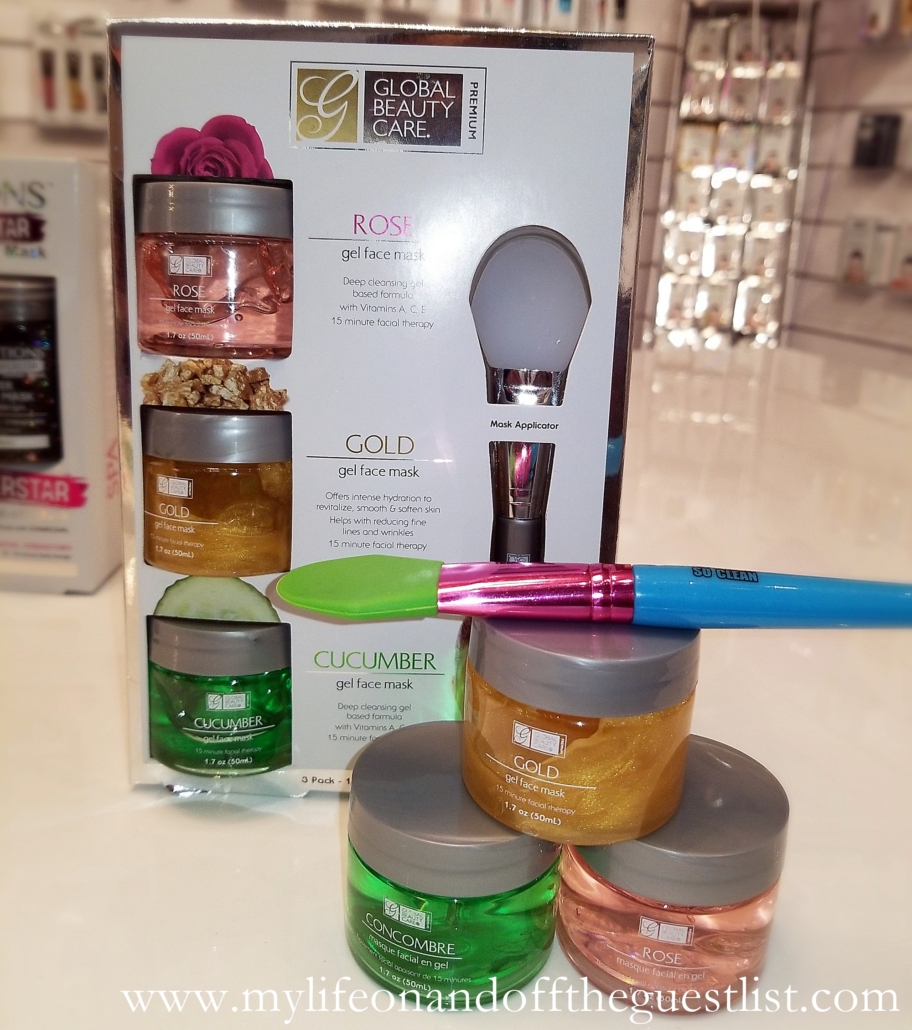 This skin-loving trio are not actually peel-off masks but we love using them after using the above peel-offs. The Rose Gel Face Mask is a powerful facial treatment designed to improve the health and appearance of your skin. It contains Rose oil extracted directly from the petals of roses. The oil is an anti-inflammatory agent and tissue regenerator loaded with therapeutic benefits for the skin.
The Gold Gel Face Mask is a luxurious anti-aging skin treatment. Infused with Gold extract, it is known to reduce the appearance of fine lines & wrinkles by firming and toning the skin. This amazing gold gel mask also offers intense hydration to revitalize, smooth and soften your skin. Pamper yourself with the luxury of gold for a flawless, luminous and radiant looking complexion!
The Cucumber Gel Face Mask gently draws out dirt and impurities from clogged pores and lifts away dead skin cells. The cucumber extract soothes and cools your skin and helps to ease puffiness. The unique blend of moisturizers leaves your skin feeling smooth and silky. Your face will feel clean, refreshed and revitalized!
You'll love these Global Beauty Care Peel-Off masks and it will encourage you to take time out to treat yourself. And personal care time is always a good thing.