All hail innovations in beauty products. Ever since it first hit the market, the egg-shaped beauty sponge has become a staple in all our makeup bags. Although we've used many, available in a variety of colors, we're excited about this lovely pale blue beauty. Why? Because of what it's made of. The JUNO Microfiber Velvet Sponge is the ultra-soft, dual layer sponge that saves you 50%-70% of your makeup and perfectly blends everything.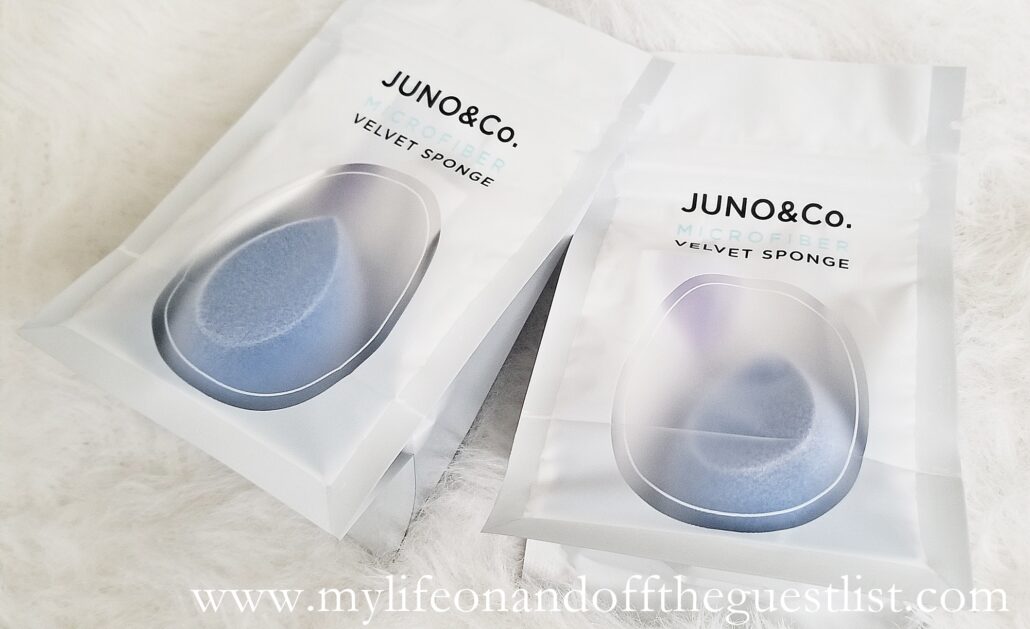 So what makes the JUNO Microfiber Velvet Sponge the best out of the bunch? If you're looking for a more natural, airbrushed foundation finish the JUNO Microfiber Velvet Sponge is your go-to. With your JUNO Microfiber Sponge, you can use it wet or dry. Wet the sponge for a flawless natural look or keep it dry for thicker, full coverage application. Thanks to its dual-layer, the non-abrasive Microfiber (microscopic, small fibers) and traditional antimicrobial makeup blender, you can use the JUNO Microfiber Velvet Sponge as a brush or blender.  This also allows your makeup to sit on top of the sponge, and just like a brush, you end up using less product.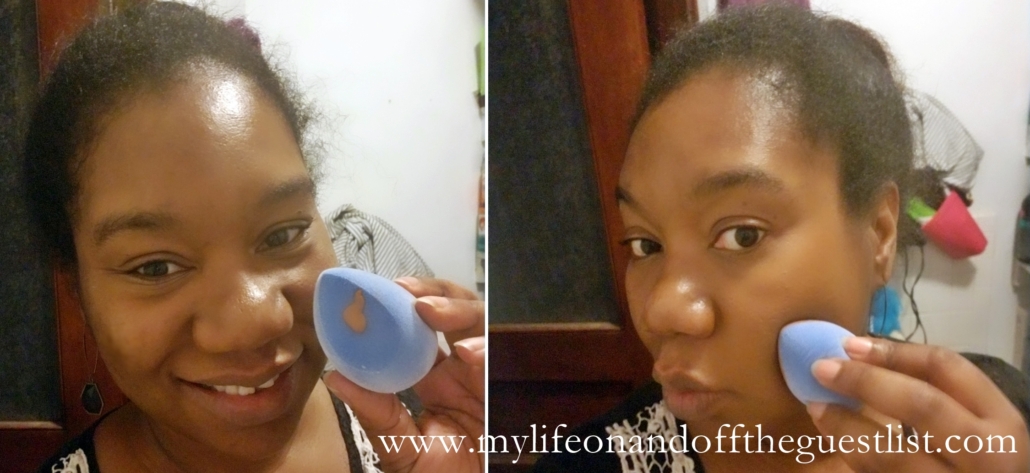 The JUNO Microfiber Velvet Sponge's velvet-soft microfiber bristles and slanted edge make for controlled stippling which provides buildable coverage, fast. Check out the flawless application of my makeup in the above photo on the right. How popular is this blue velvet beauty tool? The JUNO Microfiber Fusion Sponge has already sold over 150,000 in just three months.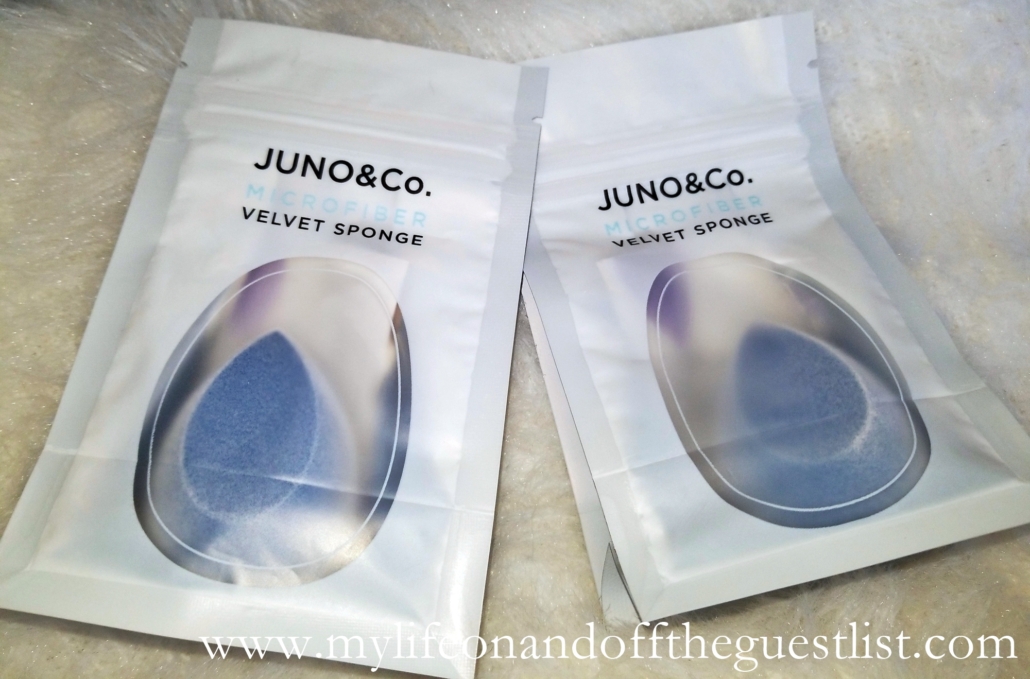 "Thanks to the rising trend of contouring and expensive makeup sponges, the need for professional makeup tools have definitely been on the rise and so have their prices," says Mira Torres, co-founder of JUNO & Co. "With makeup sponges and brushes being sold for over $20 a piece, we want to create innovative and affordable products accessible to everyone. That's how our collection of JUNO Microfiber Makeup Sponges started."
As previously stated, you can use this innovative beauty sponge dry. You can apply powder and bake regardless of how dry the sponge is. Its pointy tip also makes it perfect for all areas around the delicate skin around the eye. Get one or more of this hybrid brush and sponge for $6.99 each on www.thejuno.co.