Women (and men) spend so much time and energy on beautifying products, beautifying spaces, restorative and enriching experiences…but often, we are too busy leading our fabulous lives that we forget the absolute best lifestyle-affirming inner-glow-giving routine starts and ends with a great night's sleep! The Guestlist Girls were invited to experience the ultimate in sleep luxury at the Madison Park Tower! Naturepedic makes the most sustainably designed, beautifully crafted Certified Organic mattresses in the world, wants you to remember you need a good rest, and also, you should choose to sleep as luxuriously as you live…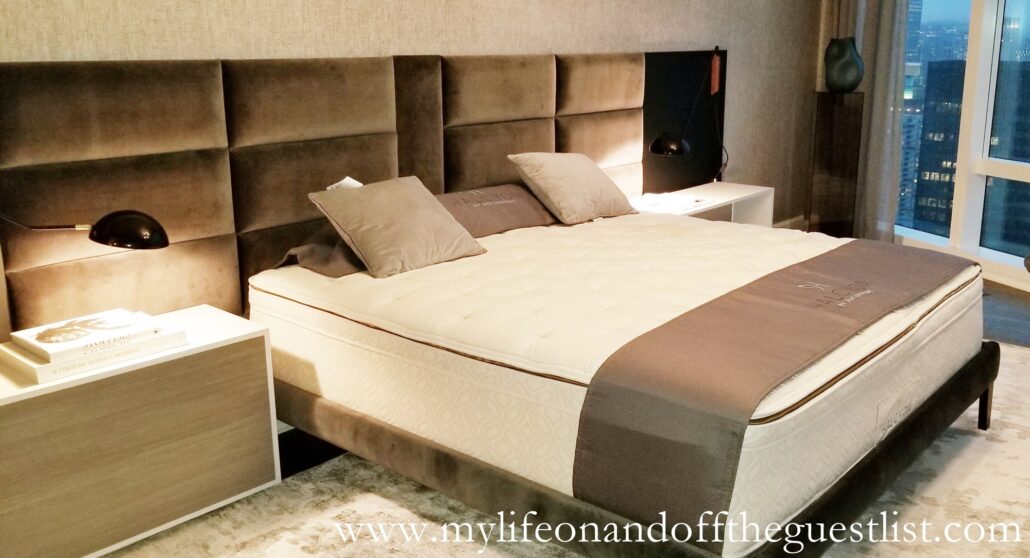 Remember the story 'The Princess and the Pea? Well, we are American women who have California King Dreams and Cashmere tastes. There was a lot of research time spent on finding the next mattress for us, looking at various mattress brands like Simba and various others that could have allowed us better rest at night. Eventually, we spent a lot of time learning and loving the ELYSIUM, the finest and plushest model on offer. With a 16-inch height full of customizable layers that include a 3-inch pillow top layer made of organic latex (made from actual rubber trees!!), and two layers of encased coils. Ever since I read The ultimate pillow top mattress guide, I wanted our mattress to have this awesome feature. Oh, I know I have said this enough, but I cannot contain my excitement about the pillow top layer of our bed! No Princessa, Doña, Vicereine or Head of State will EVER go without restful slumber on this bed! Especially one as sensitive as Saucy; who is allergic to oh so many things!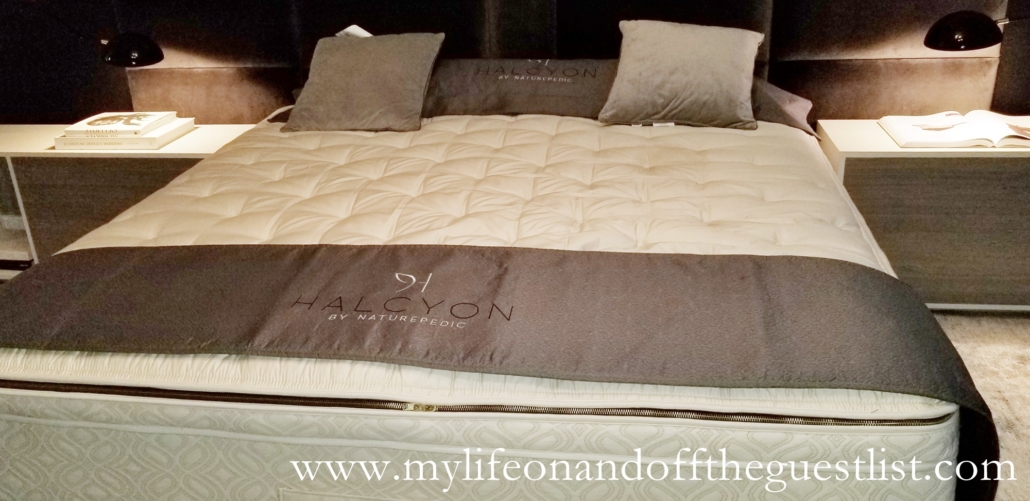 Health and well-being at Naturepedic begin with their Halcyon collection. The collection is made WITHOUT any man-made petroleum-based fibers. It boasts PLENTY of organic cotton, cashmere, and alpaca to carry you off into a Deep-REM cycle of new dreams to make come true.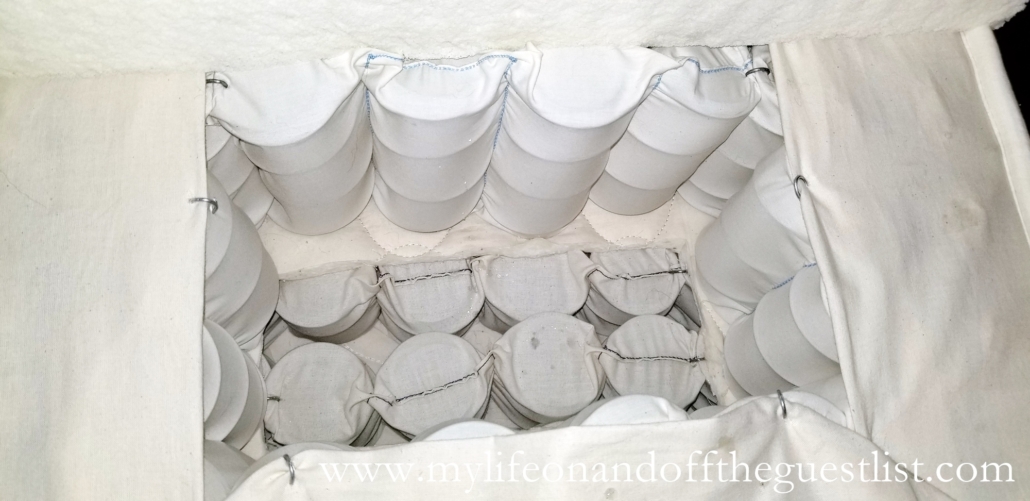 The Naturepedic Halcyon organic mattresses are designed with traditional craftsmanship. Best known for their organic cotton-wrapped coils, each individually stitched in place. The three Halcyon by Naturepedic models, the ELYSIUM, ARCADIA, and AZURE offer fully customizable padding from plush to firm (our fave) to meet each side of the bed's comfort needs. Organic cotton + alpaca/cashmere wool is used for optimal sleep temperature regulations; any organic latex used is created from actual rubber trees, not petroleum.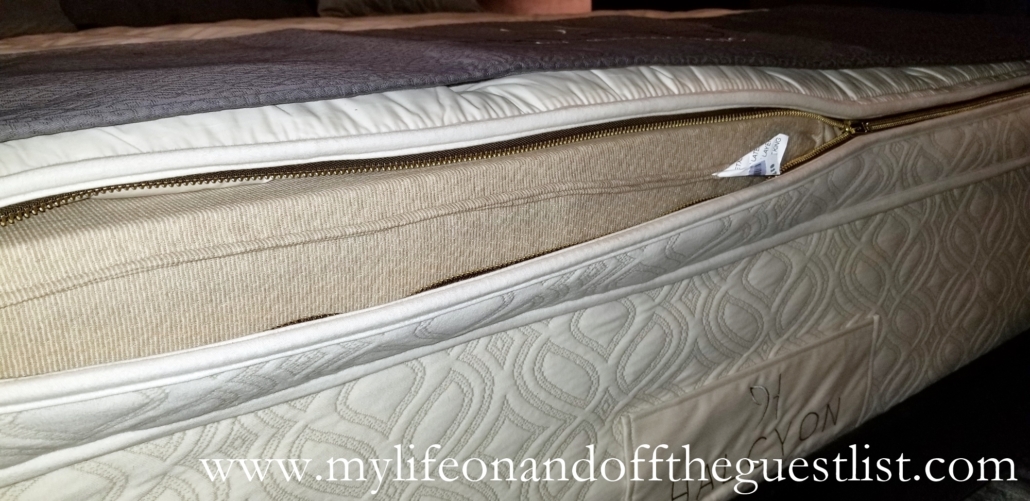 A big part of living your best life is the quality of rest and relaxation you permit yourself. Remember to pamper yourself with between the all the excitement that life has to offer!
The Halcyon by Naturepedic organic mattress collection has no foreign substances, no chemicals, and no toxins.