As they say, it's 5 O'Clock somewhere. And happy hour is the great stress reliever we look to unwind after a hectic day at work. In honor of entering the fall season, we're sharing fall cocktail recipes that truly celebrate the season of sweaters, warm spices, and cooler days.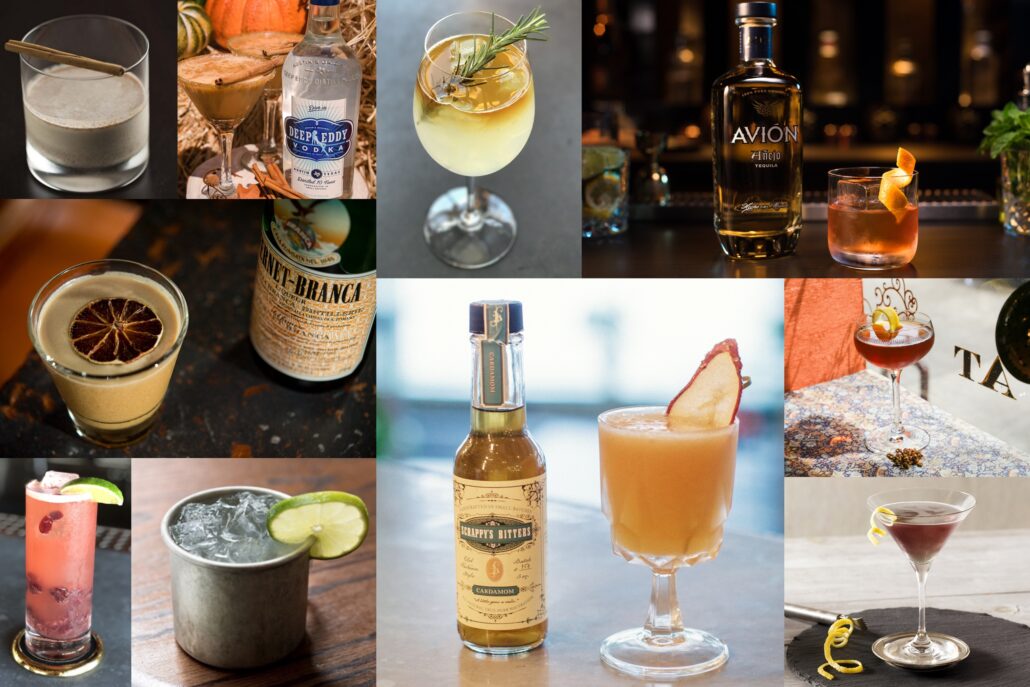 From libations for pumpkin spice lovers, not-so classic drink aficionados, and everyone in between, these fall cocktail recipes are perfect to cozy up with at home or enjoy with friends at your favorite hangout. Enjoy these 12 fall cocktail recipes made with Deep Eddy Vodka, Woodford Reserve, Tequila Avion, Corralejo Tequila, Pelotón de la Muerte, Stella Rosa Imperiale, and Zaya Rum.
Pumpkin Spice Pie Martini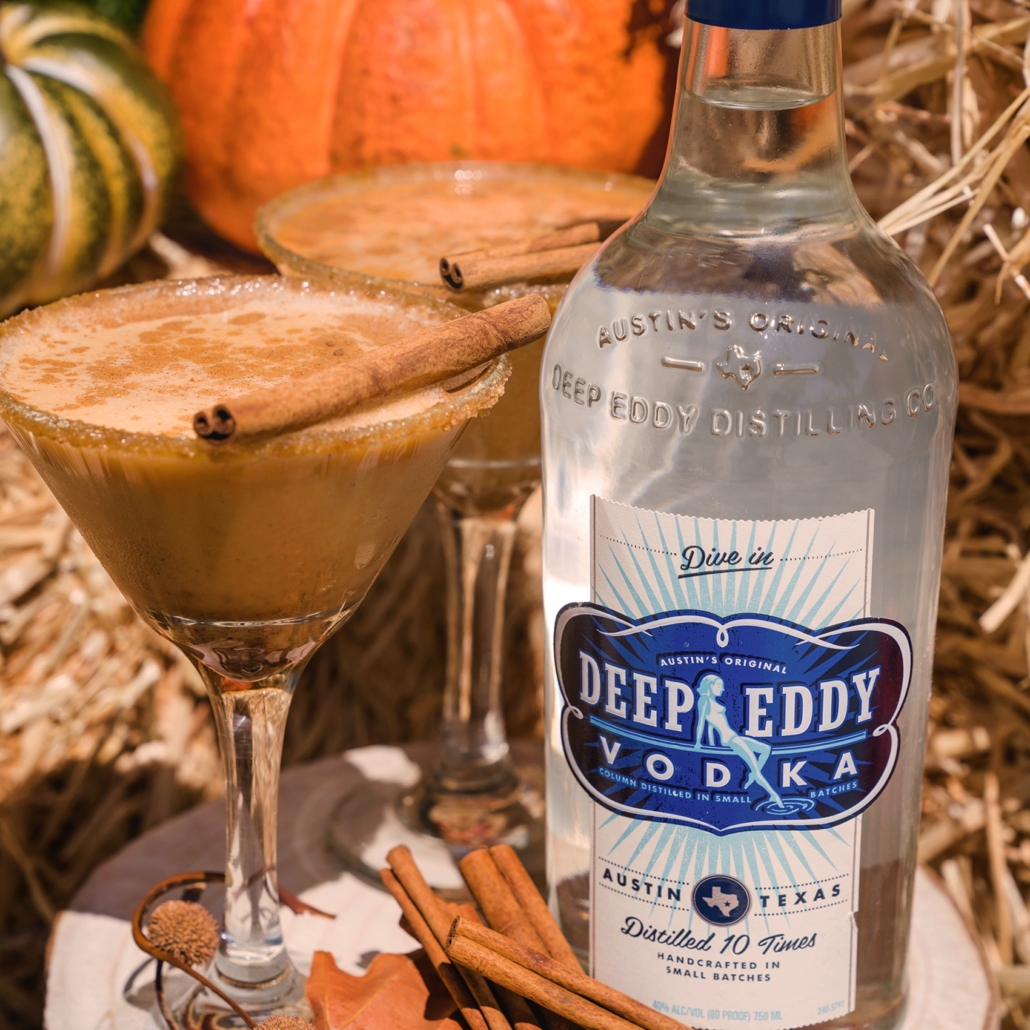 2 oz. Deep Eddy Original Vodka
1 oz. Dark Rum
1 oz. Half n half
2 tbsp. Canned pumpkin puree
1 oz. Maple syrup
¼ tsp Pumpkin pie spice
¼ tsp Vanilla extract
Graham crackers
Cinnamon
Sugar
Smash up the graham crackers, cinnamon and sugar together. Wet the rim of the glass with maple syrup and dip it into your cinnamon, sugar, cracker mixture. Combine remaining ingredients into your cocktail shaker and shake for 30-45 seconds. Pour and strain into your rimmed martini glass. Garnish with a little bit of grated nutmeg and cinnamon stick.
Deep Cranberry Bliss

(created by Bartender, William Escalante at The Bygone Restaurant)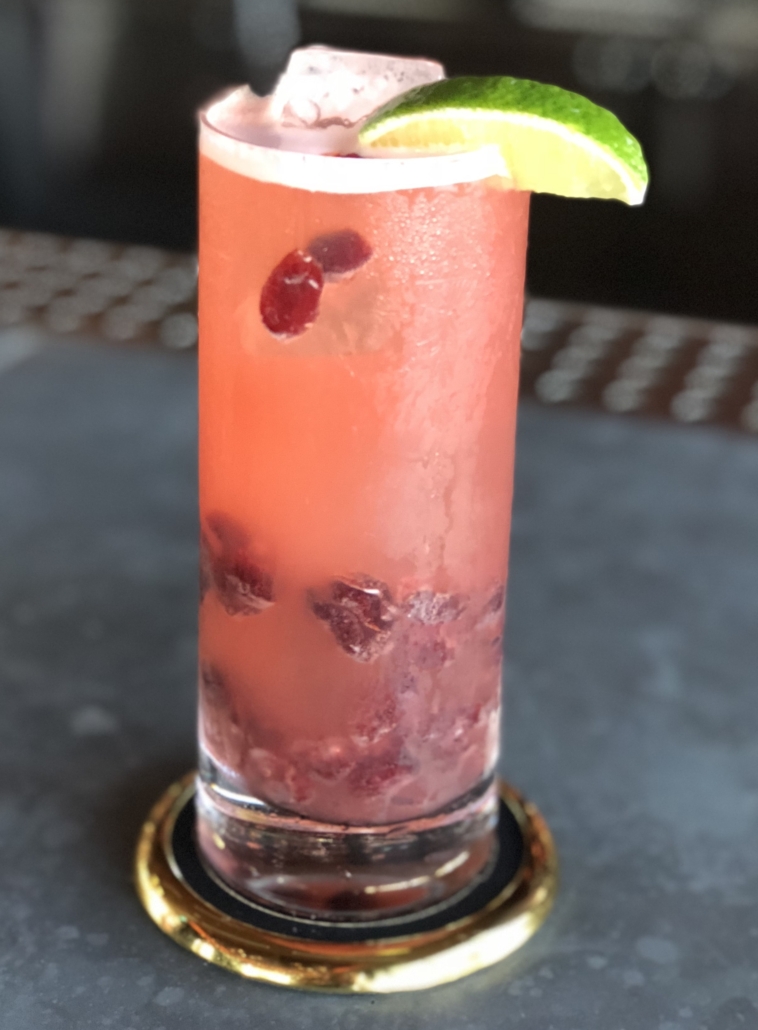 1 ½ oz. Deep Eddy Cranberry Vodka
¾ oz. ginger syrup*
¾ oz. Tait Farms spiced apple shrub
½ oz. fresh lime juice
1 dash of apple bitters
Shake and strain into a highball glass. Top with a splash of club soda and garnish with dried cranberries and a lime wedge.
*Peel and mince ½ pound ginger. Add ginger to 8 cups water and bring to a boil. Lower heat and simmer 20 minutes. Strain and discard ginger. Add 8 cups sugar, stirring to dissolve.
Diamond District

(by Max Green, Amor y Amargo, Coup)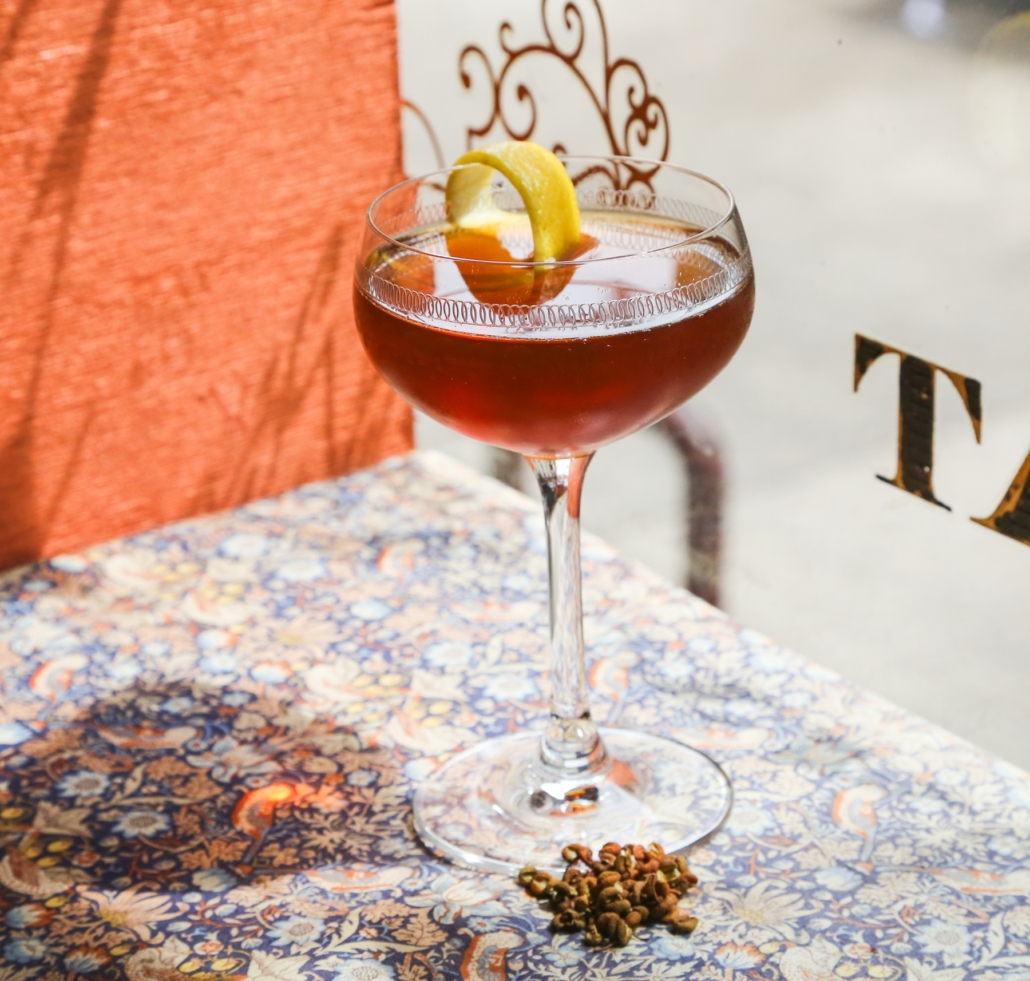 1 oz. Rye (we prefer Woodford Reserve Rye)
2 oz. Carpano Antica
2 dash of Scrappy's Lime Bitters
Add all ingredients to the mixing glass, stir and strain into a chilled coup, garnish with a lemon twist. The spice and bright citrus note from the Sancho pepper drive those flavors that we all love in a classic Manhattan while remaining lower in ABV than the original. The lime Bitters add to the drink and challenge your pallet without overwhelming your senses.
Pear in Spirit

(Created by Veronica at Stateside using Cardamom Bitters)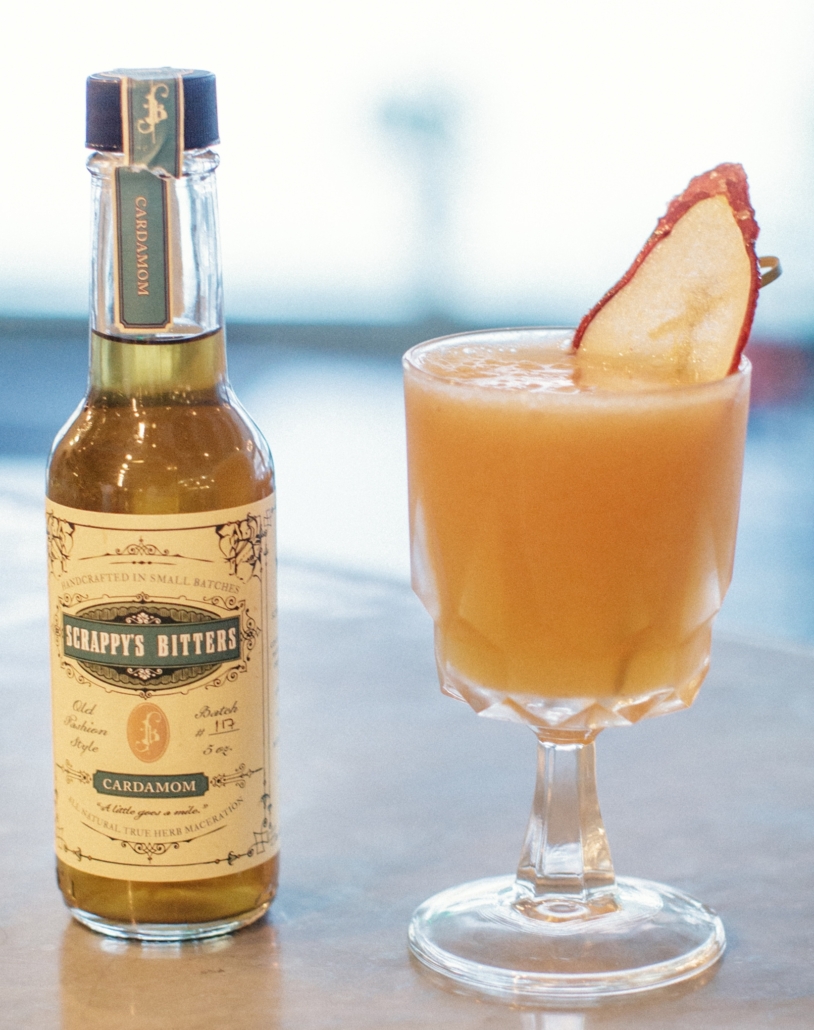 1 1/2 dashes Scrappy's Cardamom Bitters
1 1/2 oz. House Infused Chai Spice Rum
1 oz. Crimson Pear Juice
1/4 oz. Chai Simple Syrup
1/4 oz. Lemon Juice
1/4 oz. Orgeat
Shake, double-strain, & serve up. Garnish with a dried slice of Chai-spiced pear.
Anejo Old Fashioned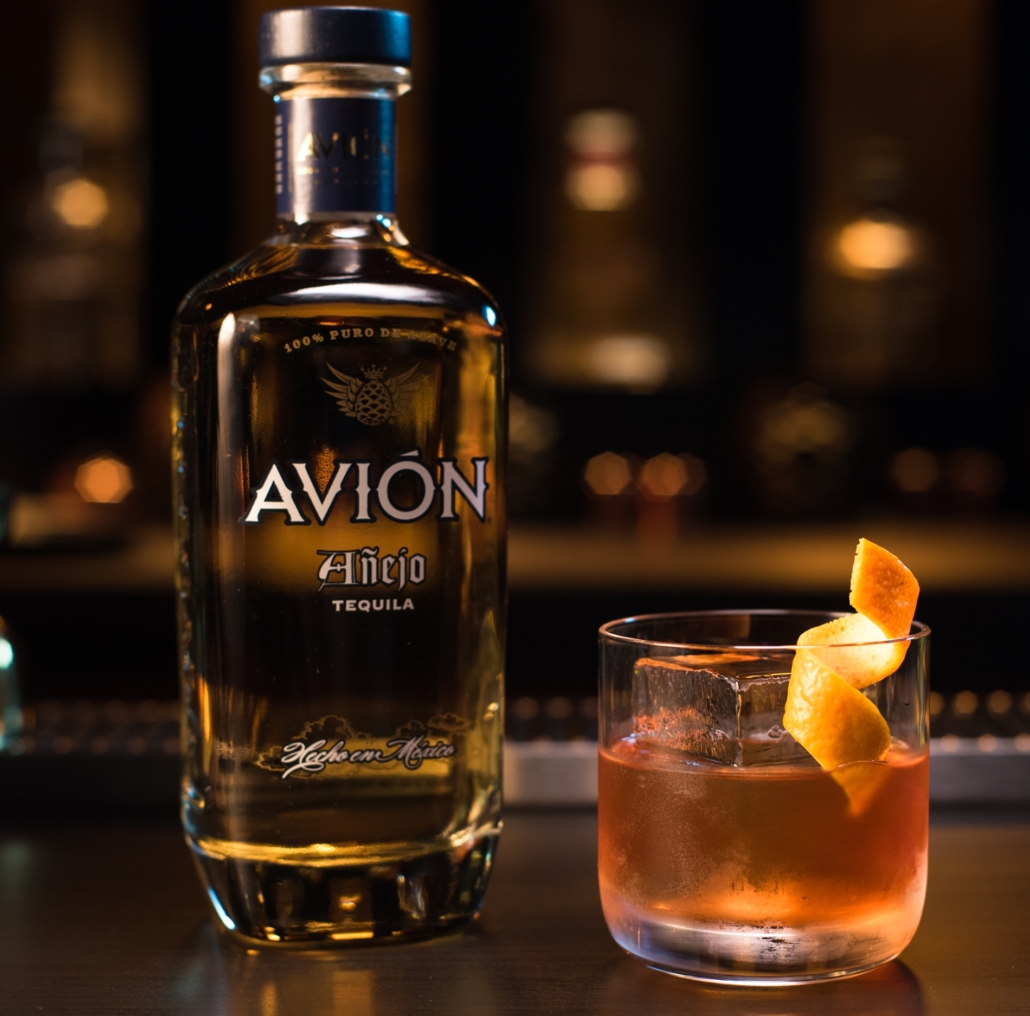 2 oz. Avion Anejo
1 barspoon full of Agave nectar
2 dashes of Orange Bitters
1 dash of Angostura bitters
Combine all ingredients into a mixing glass with ice. Stir until cold, then strain into a rocks glass over fresh ice. Garnish with an orange twist.
Beyond The Promenade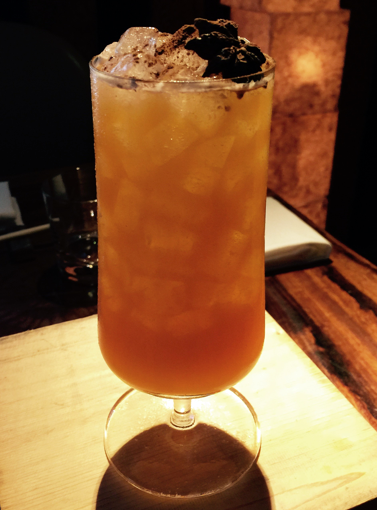 1 ½ oz. Avion Anejo
30ml Cinnamon Anise Syrup
30ml Pumpkin Puree
15ml Fresh lemon juice
Combine all ingredients in a shaker tin, add ice and shake vigorously. Strain into Pilsner glass with crushed ice.
Garnish: Cinnamon dust and Star of Anise
Sub Recipes:
Cinnamon Anise Syrup: Add 1qt. of simple syrup, 3 cinnamon sticks, 2 star of anise, and 1 clove. Simmer in med heat for 8 – 10 minutes
Blood Orange Margarita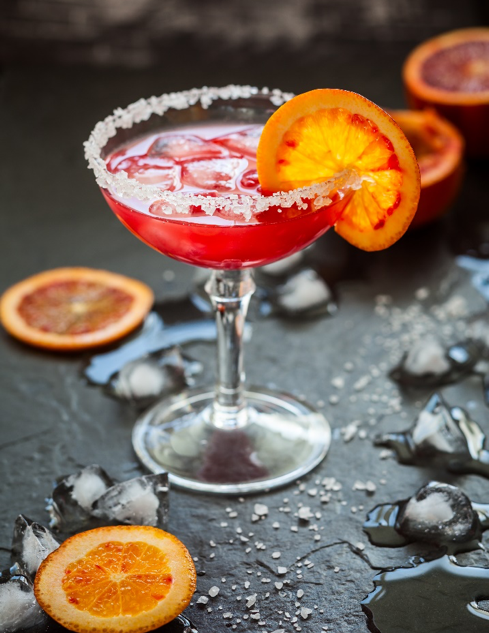 2 oz. Corralejo Reposado Tequila
3 oz. Fresh Blood Orange Juice
¾ fresh Lime Juice
1 oz. Simple syrup
Rub the rim of an old-fashioned glass (or whatever similar vessel you prefer to drink out of) with an edge of a blood orange slice. Swirl the rim through a small pile of Kosher or Sea Salt to the Rim. Combine a few cubes of ice into a salted glass. Strain the cocktail into the glass and enjoy.
NOTE: 1 basic simple syrup is a 1:1 ratio of sugar dissolved in water. Example—one cup of sugar dissolved into one cup water
Mezcal Mule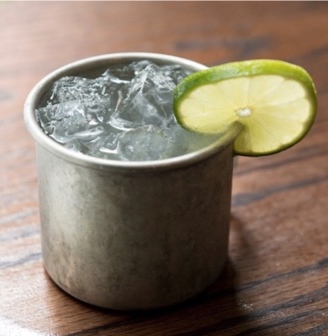 2 oz. Pelotón de la Muerte Mezcal
1.5 oz. ginger beer
¾ oz. lime juice
¾ oz. agave nectar or simple syrup
Woodford Reserve Bourbon Milk Punch Milk Punch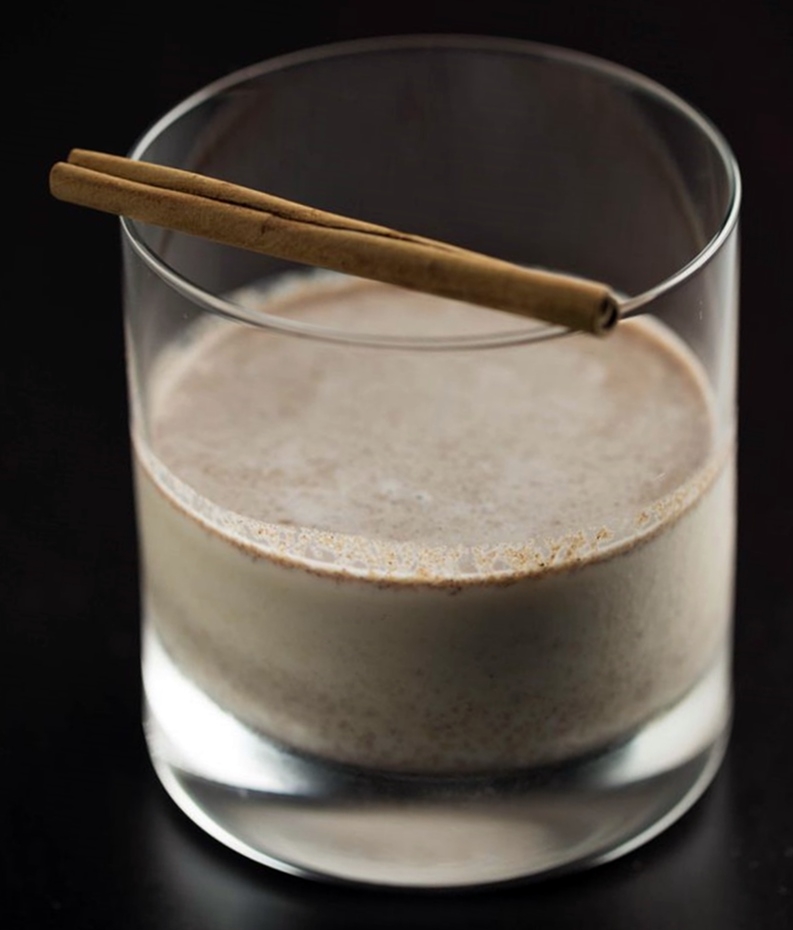 2 cups cream
2 cups whole milk
1 cup Woodford Reserve bourbon
¾ cup sifted powdered sugar
½ vanilla bean
Freshly grated nutmeg
In a metal bowl over an ice bath, whisk sugar, cream, milk, and bourbon until nice and frothy. Add vanilla bean and strain through a fine mesh strainer into a pitcher. Place pitcher in freezer for 30 minutes to an hour stirring on occasion. Pour into glass and garnish with freshly grated nutmeg.
Sparkling Apple Cider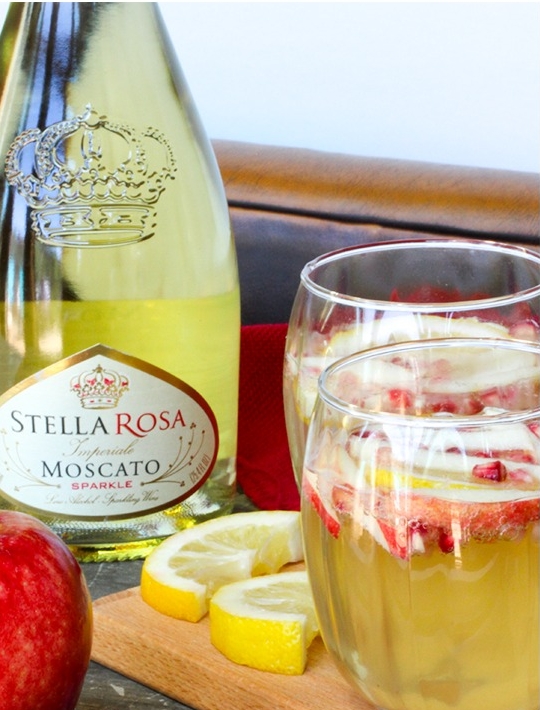 1 bottle of Stella Rosa Imperiale Moscato
1 cup of apple cider
Apples
Pomegranate
Orange slices
Lemon slices
Ice
Combine Stella Rosa Imperiale Moscato with all other ingredients. Add ice when ready to serve. Garnish with apple slices.
Sun Ra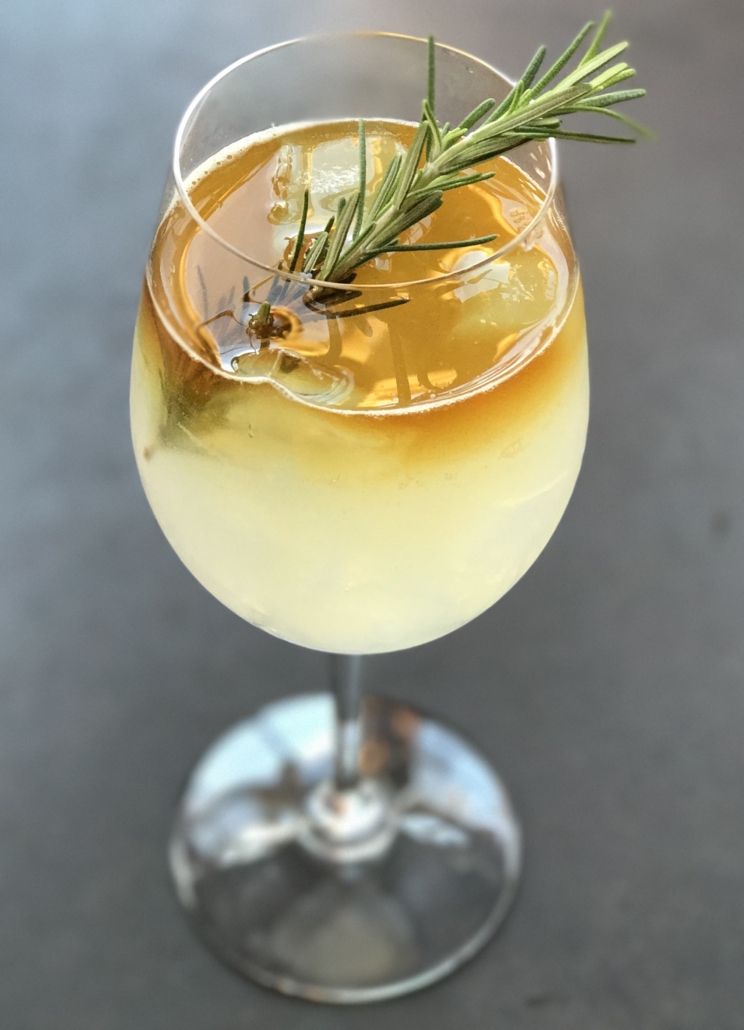 1 1/2 oz. Novo Fogo Silver
½ oz. Zaya Rum
½ rosemary simple syrup
1 oz. lemon juice
Shake with a sprig of rosemary. Fine strain over fresh ice. Top with the ½ oz. Zaya Rum. Garnish with rosemary
Buon Viaggio

(created by Pietro Filipponi)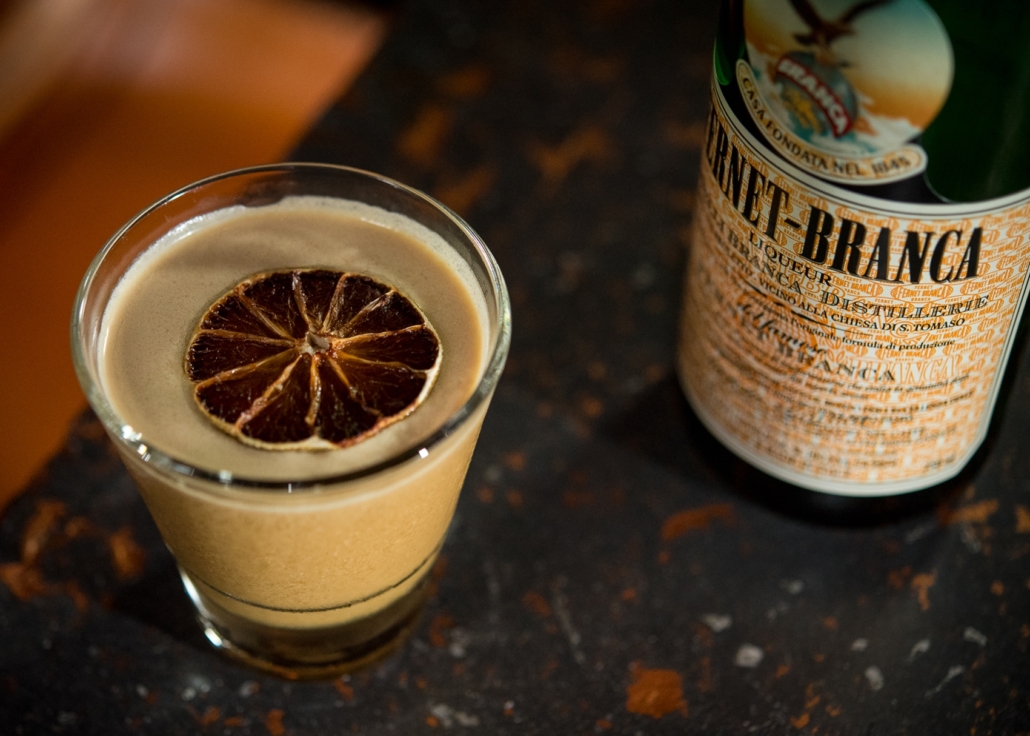 1 ½ oz. Fernet-Branca
1 oz. Brancamenta
½ dry curacao
¾ oz. Owl's Brew coco-lada tea
½ oz. hazelnut crema
Dash of hopped grapefruit bitters
Garnished with a dehydrated key lime infused with Carpano Antica vermouth.
You will want to bookmark these fall cocktail recipes for your next happy hour, so you can fully enjoy the season.