There's a lot to celebrate during the holiday season but for traditional French brasserie and steakhouse, Boucherie West Village, the holiday season is also a time to celebrate their anniversary. We had the wonderful pleasure of celebrating their second birthday with them in a family-style meal of French holiday classics and timeless bistro favorites. Since they opened two years ago, Boucherie West Village and Chef Jerome Dihui, have been captivating the palettes of fans.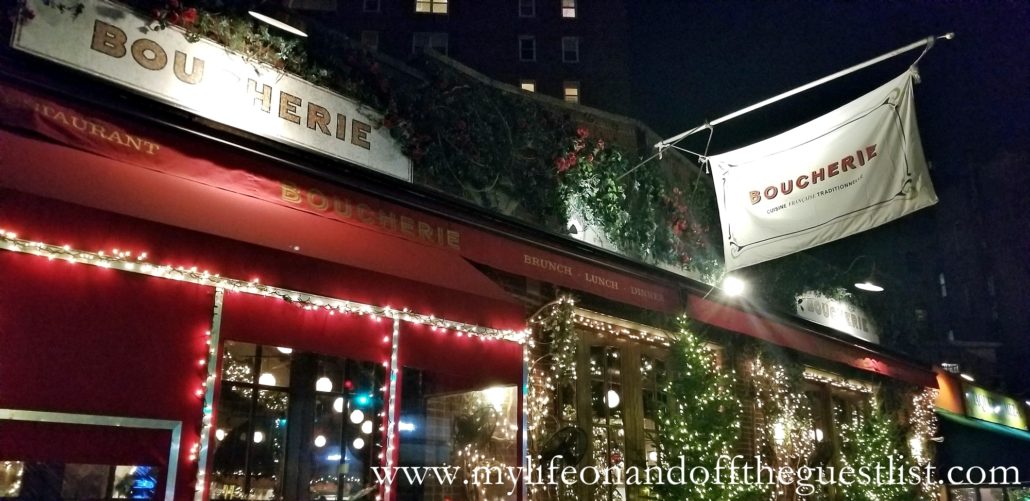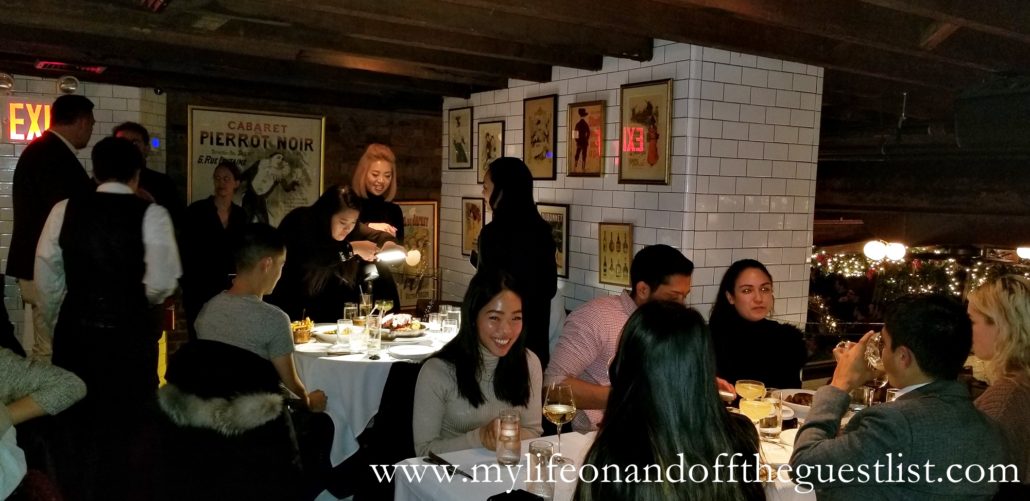 The 320-seat Boucherie provides a diverse array of dining options. It boasts a spacious dining room, a seat at the butcher counter, and an intimate second-floor gallery with private dining and outdoor cafe, where we were seated. With chic french cocktails, timeless French classics, and dry-aged steaks, our evening at Boucherie West Village, was filled with more than holiday magic. Join us on our culinary journey below:
COCKTAILS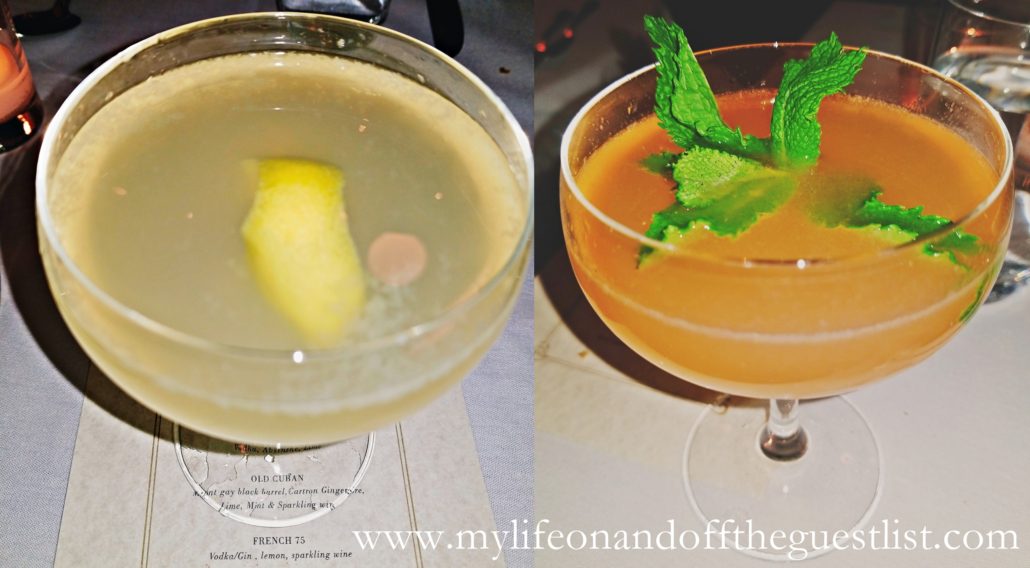 We enjoyed two wonderful cocktails at Boucherie. We couldn't begin our traditional French foodie adventure without having the classic French cocktail, French 75. So delicious, we ended up having two. We followed soon after with Boucherie's Old Cuban, a blend of Mount Gay Black Barrel Rum, Cartron, Gingembre, Lime, Mint, and Sparkling Wine. It was our first time enjoying this cocktail and we have to say it's a truly sophisticated rum drink.
STARTERS
MOULES NORMANDES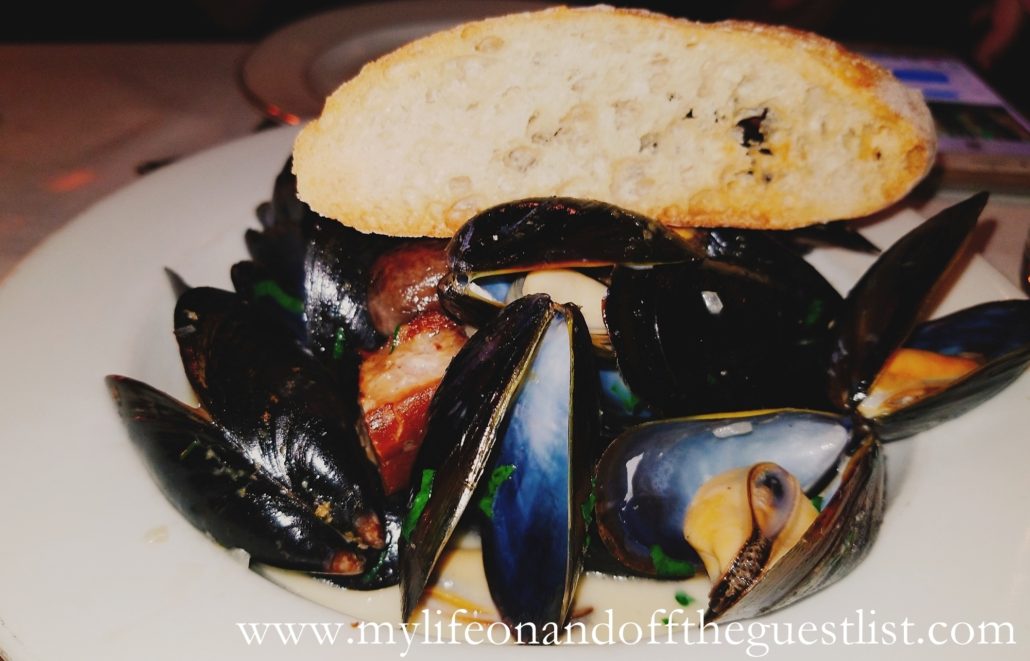 French cuisine is known for the use of creams, cheeses, and wine; so what better way to begin than mussels cooked with white wine in a heavy cream sauce and bacon as a first course. We thoroughly enjoyed this classic dish, it's wonderfully hearty without feeling stuffed.
RAVIOLIS AUX CHAMPIGNONS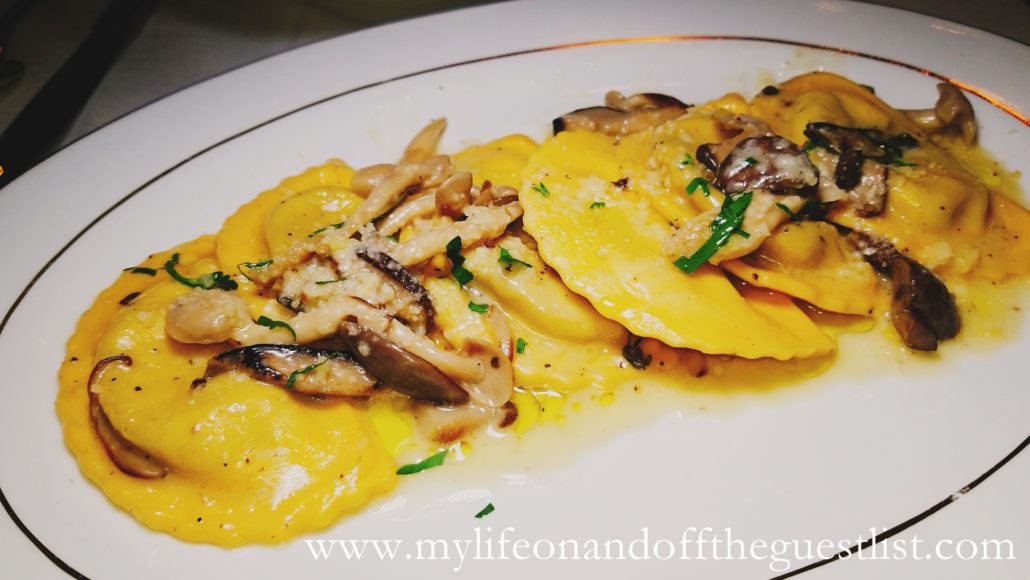 A wonderful, mushroom ravioli with black truffle beurre fondue, and burgundy truffles. We couldn't partake because of our allergy to mushrooms but the consensus of the table proved that it is as delicious as it looks.
ENTREES
CHATEAUBRIAND POUR DEUX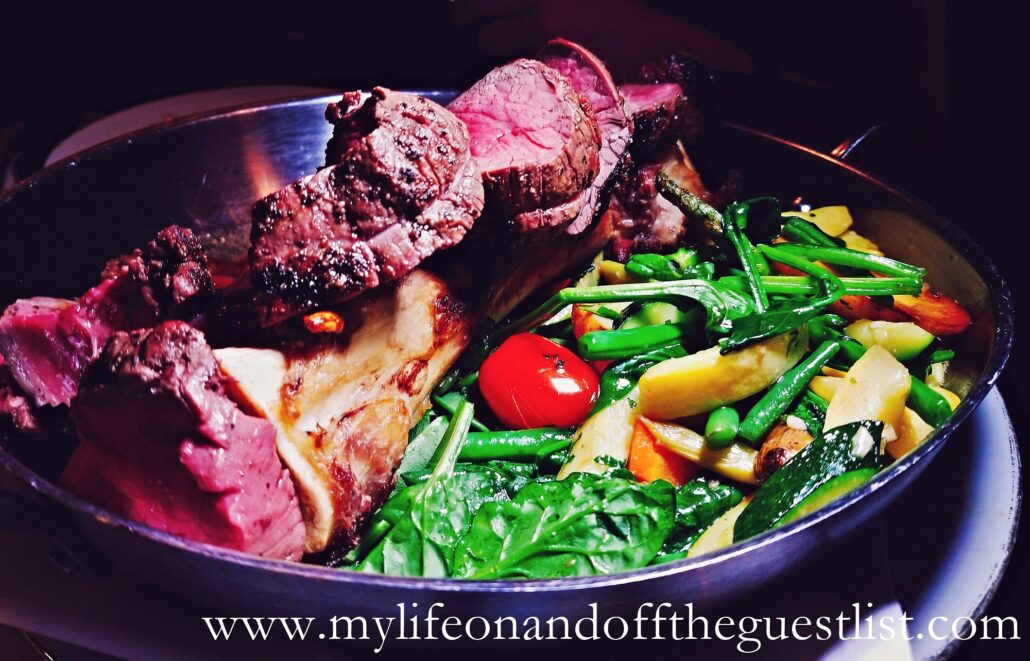 You will swoon over this perfectly grilled center-cut filet mignon with assorted vegetables and bone marrow bordelaise. We tried to save our appetite for our own dry-aged steak but we just couldn't resist this succulent cut. We highly recommend this perfect for two steak dish.
SUPREME DE POULET ROTI JUS DE BALSAMIQUE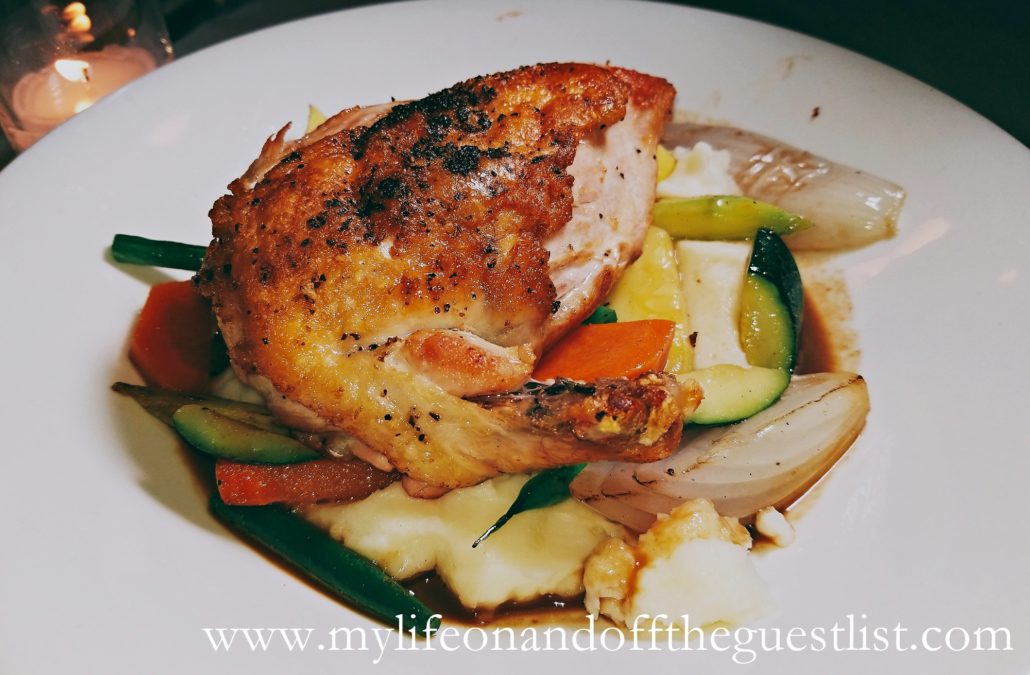 This divine chicken dish arrived at the same time as our main, so we didn't enjoy a lot of it. The little we did try….wow!! The perfectly crisp skin and juicy inside were as we said, divine.
STEAK FRITES AU POIVRE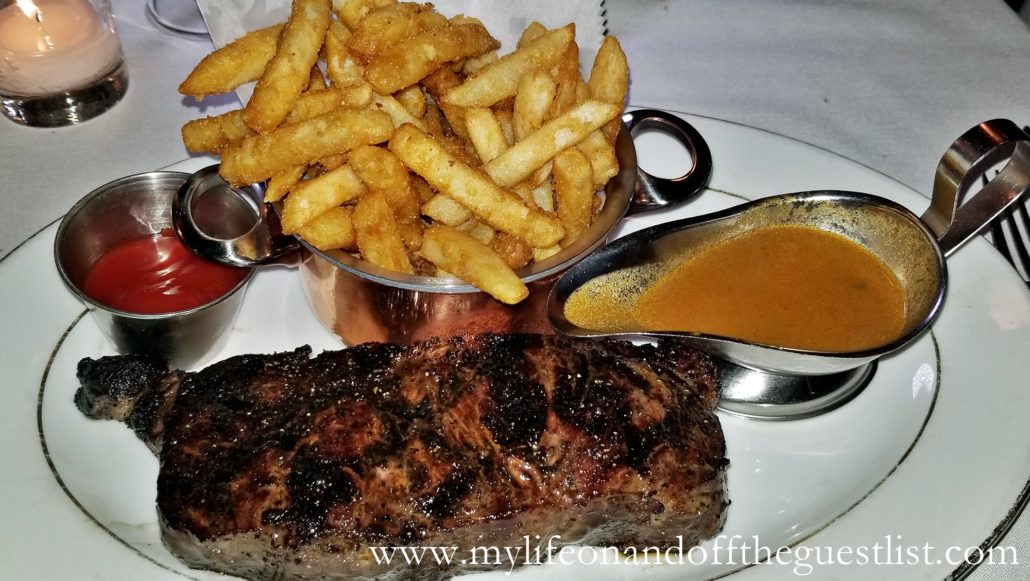 Alas, our Pat LaFrieda New York Strip steak with four peppercorn cream sauce and french fries had arrived. Every rustic bite of the rich flavor of this dry-aged steak was incredible. If we hadn't mentioned before, Boucherie West Village is known for their exquisite steaks. One bite and you'll know what we mean. We cannot recommend this restaurant enough, whether you love steak, French cuisine, and great food.
Boucherie West Village is located at 99 7th Avenue South in New York's West Village. We'd love to hear your thoughts if you've visited.