We're almost to the end of January, so naturally, the Valentine's Day previews are on full display. In a world filled with chocolates and intimate apparel gifts, we still find ourselves most excited about the gift of fragrance for Valentine's Day. A wonderful Eau de parfum brings us unimaginable joy, and we know many of you feel the same way. That's why we're sharing five spectacular fragrances that are sure to make Valentine's Day gift-giving incredibly easy.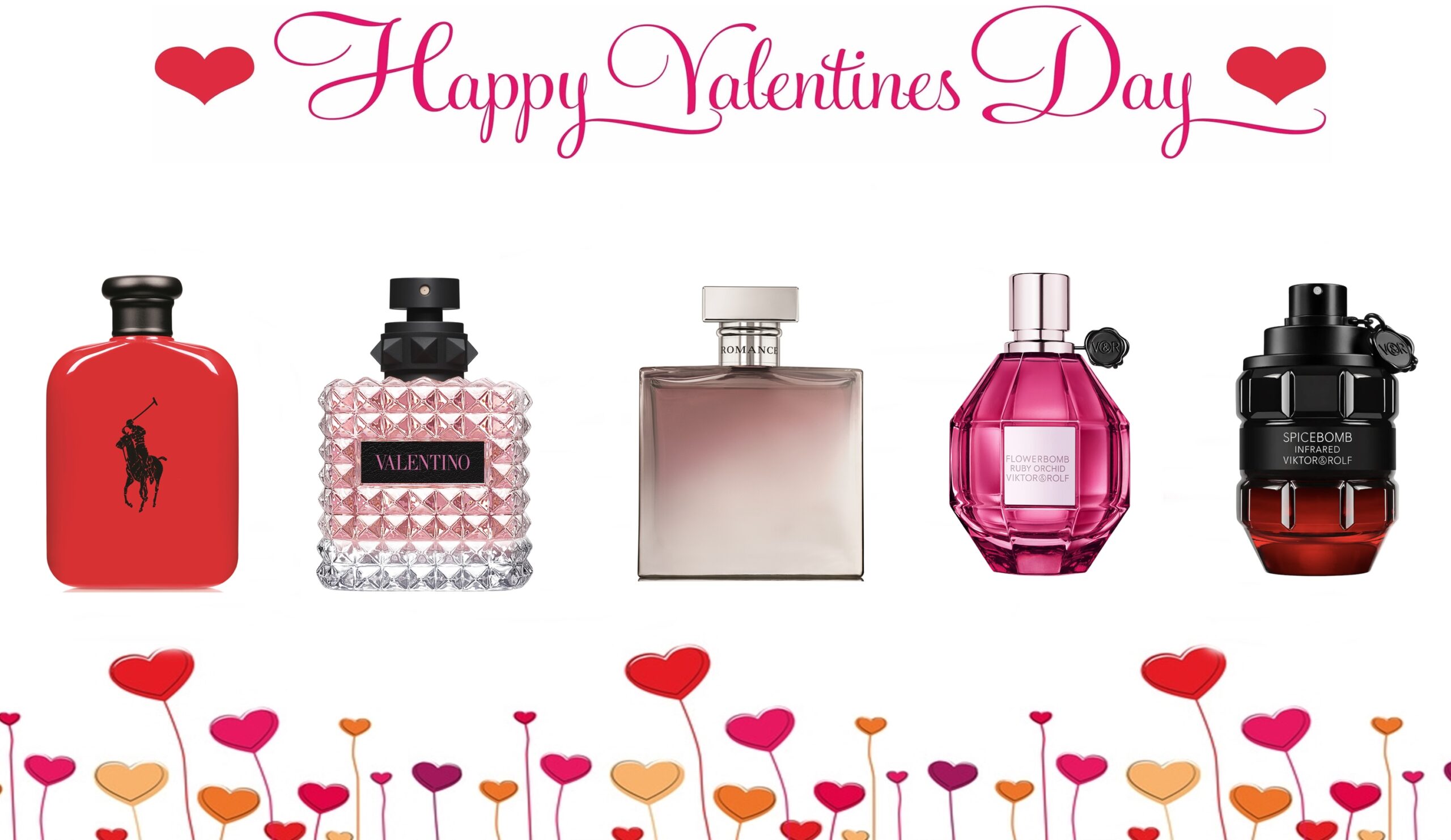 Celebrate love this Valentine's Day with a romantic new fragrance! We're sharing some top picks for Valentine's Day fragrances from Ralph Lauren Fragrances, Viktor&Rolf, and Valentino. Any of these fragrances would make exceptional gifts for that special someone. Or you can just treat yourself to a new signature scent. Are you ready to give that special someone the gift of fragrance?
Ralph Lauren
Romance Parfum ($100/100 ML): This luminous fragrance brings an air of soft femininity with the floral scent of rose damascene and luscious blackcurrant atop the captivating warmth and sensuality of patchouli. Soft notes of violet, jasmine and a musk lay throughout to create the perfect modern floral perfume for women.
Polo Red ($90/125 ML): Polo Red is an energizing cologne that opens with a sparkling citrus scent of lemon and grapefruit. It then takes on a dramatic turn with the spicy and woody perfume of red saffron and sage atop a base of cedarwood and coffee. This fragrance is perfect for the thrill-seeker and Renaissance man in your life.
Viktor&Rolf 
NEW Flowerbomb Ruby Orchid ($168/100ML): The Flowerbomb Ruby Orchid is a sensual, ambery take on the cult classic Flowerbomb's original luminous bouquet. The ruby orchid and red vanilla bean accord, give this fragrance an exacerbated sensuality, embraced by the fresh scent of peach, floral, and vanilla fragrance.
Spicebomb Infrared ($110/90ML): This blazing hot cologne is a fiery cocktail of spicy scents that creates a halo of magnetic warmth, drawing in those who dare to be bold. The perfect gift to celebrate the 'bold' man in your life.
Valentino
Donna Born In Roma ($135/100ML): A warm floral fragrance inspired by Roman street style and edgy haute couture. It features a trio of jasmine flowers and a sparkling blackcurrant fuse with warm vanilla and rich woods. A fragrance that captures the essence of modern feminity.
What are your thoughts on these amazing fragrances? Which of these would you love to receive for Valentine's Day.