With a finger constantly on the pulse of pop culture, production giant Netflix always seems to know precisely what the public wants. It's seen overwhelming success with the lifestyle improvement shows like Queer Eye and Tidying Up and competition series like Nailed It. Now, Netflix is combining a bit of both into its newest series, Next In Fashion.
Personally, I love nothing more than getting together with my friends to watch a new TV series or movie using streaming platforms like Netflix. However, due to geographical restrictions, not all the things that we like to watch can be accessed. That being said, there are solutions out there that can remedy this issue. For example, one particular friend of mine likes to use websites like The Pirate Bay to download TV shows and movies so that she can watch them on her travels. Depending on whereabouts she is at the time, she sometimes has to use a proxy service to access The Pirate Bay website. You can learn more about avoiding geographical restrictions on online content by doing some research into Pirate Proxy servers.
Back to Next In Fashion now though and while the show doesn't have a trailer quite yet, it does have two very well-known hosts. Tan France became a household name when he took his place as the fashion expert in Queer Eye's Fab Five. While the Fab Five's Bobby Berk redesigns the homes of the show's participants and Johnathan Van Ness transforms their hair, a feature that 68% of women are unhappy with, Tan zeros in on their closets.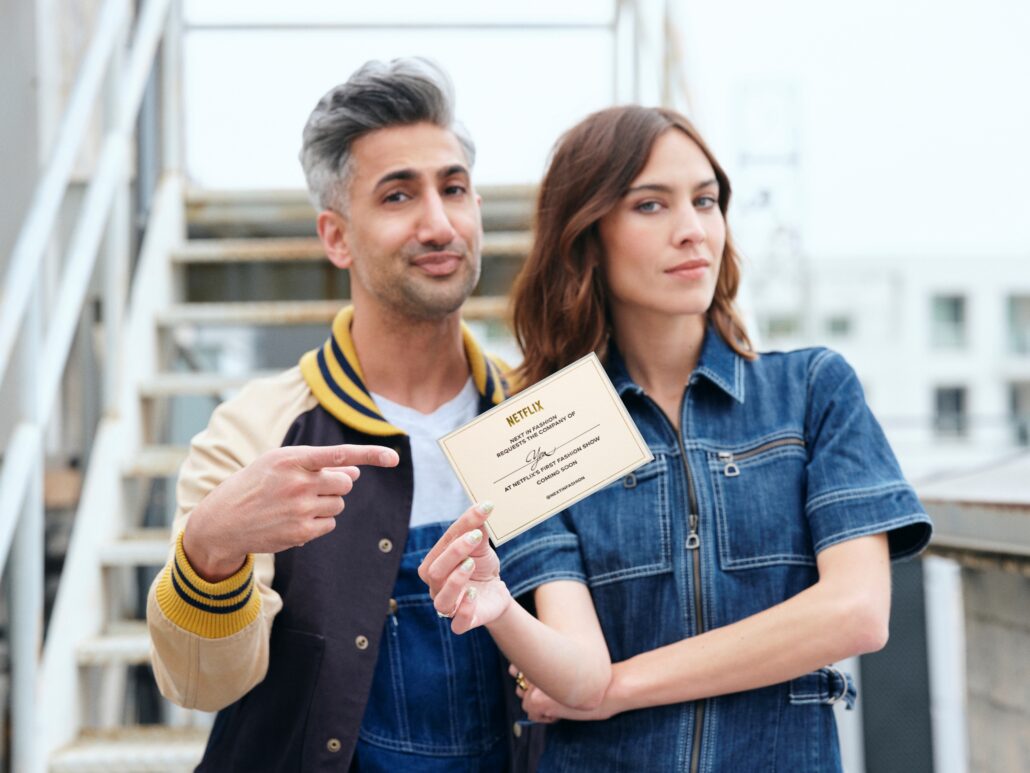 He has since become known for his ability to guide their questionable wardrobes to a more stylish place while maintaining their unique identities and comforts. He is also slightly infamous for the shirt-tucking technique he recommends to nearly every guest on the series known as the French Tuck, in which just the front part of the shirt is tucked in the pants and the rest is loose around the hips.
To perhaps reel in his love of the French Tuck is Alexa Chung, the co-host of Next In Fashion. As a model, designer, and an OG it girl of the fashion world, Chung will be able to offer a different perspective than Tan. The show will also feature stylist and fashion editor Elizabeth Stewart and Instagram's director of fashion partnerships Eva Chen as recurring guest judges.
The premise of the competition series starts with a pool of 18 designers who will have to tackle a variety of design challenges. These designers are all already acquainted with the fashion industry in some way, either with experience dressing A-list celebrities or working with major brands. They'll put their talents to the test as each of the show's challenges will be centered on a different trend or style that has impacted how the world dresses.
Although about 62% of Americans say that they own more than 10 t-shirts in their wardrobe, contestants will have to go well-beyond their sartorial comfort zones to earn the high-stakes prize. The winner of the competition will be awarded $250,000 in prize money and the chance to debut their collection with Net-a-Porter, a luxury fashion retailer.
Next In Fashion is created and produced by theoldschool with Robin Ashbrook and Yasmin Shackleton as executive producers and Adam Cooper as co-executive producer. Netflix has ordered 10 episodes for the first season of the series. No premiere date has been announced for the series yet, but as Netflix's first fashion-focused series, Next In Fashion is sure to be streamed in households everywhere as soon as it's available.