In an effort to create a more inclusive world, it's thanks to big businesses that many consumers hear about LGBTQ+ issues for the first time. It's because of their efforts through media, marketing, and special products that even the most isolated individuals are able to tune in to what's happening throughout the world. Today we highlight a few brands that continue to support inclusion efforts. Check out what Absolut, Sally Hansen, Bud Light, ASOS, and Express has available for Pride Month.
Through partnerships with GLAAD, a non-governmental media organization promoting LGBTQ+ advocacy and equality, the following brands deserve special recognition for their nation-wide support during Pride Month. Check these five brands out when you want to show your support.
1. Express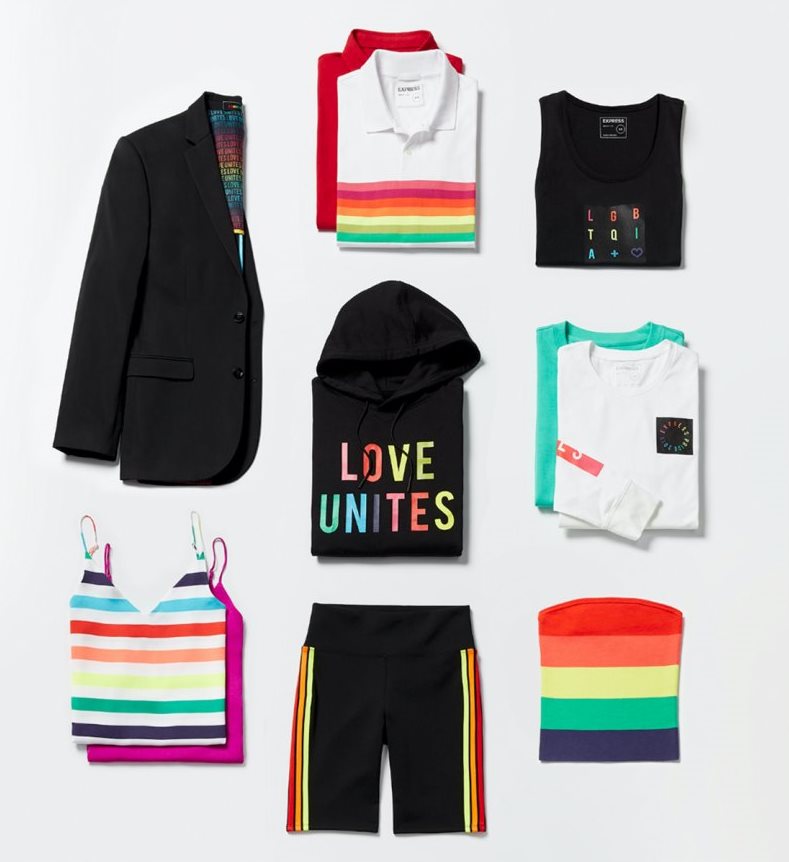 When you want to look good poolside, Express has got you covered (literally). The clothing brand recently launched its Love Unites Campaign in partnership with GLAAD to show their support for the LGBTQ+ community.
The campaign unveiled a completely new collection of 25 pieces of gender-fluid clothing options. For every piece of clothing purchased from the collection through July 15, Express will also donate 25% of its net income to GLAAD up to $100,000.
2. Bud Light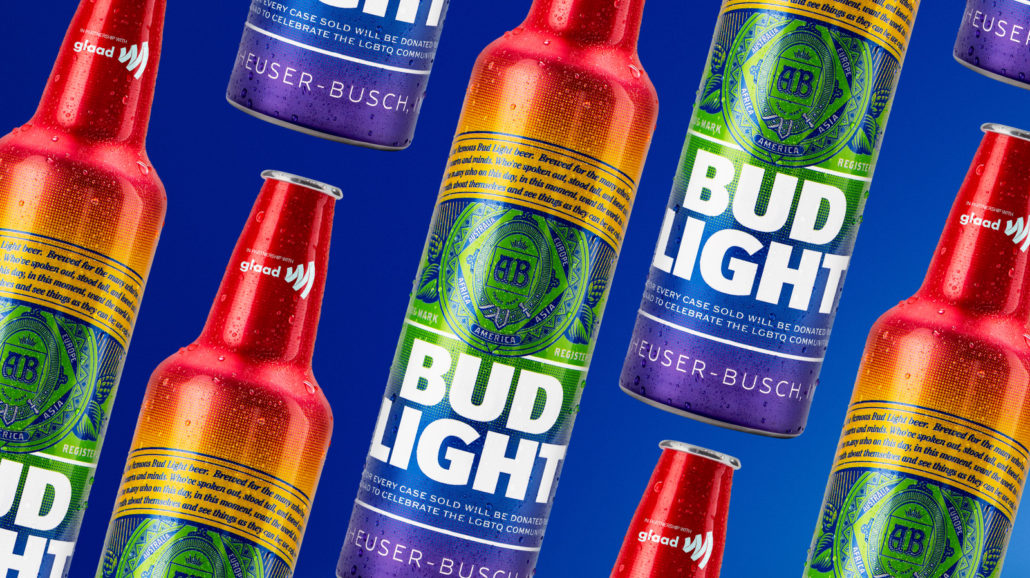 No celebration is complete without a great beer. When you want to celebrate Pride this month, why not choose Bud Light's new rainbow-inspired bottles?
But the Beer company isn't simply releasing a new print for its boxes; partnering with GLAAD, Bud Light has released its first-ever rainbow aluminum bottles. Studies have shown that adding or changing a sign can benefit a business' sales by up to 7%. For every case sold between May 27 and June 30, Bud Light pledged to donate $1 to the advocacy group for up to $150,000 in total donations.
This is in honor of the company's 20-year anniversary working with GLAAD. GLAAD Chief Programs Officer Zeke Stokes recognized the importance of their partnership following their debut.
"For twenty consecutive years, Bud Light has partnered with GLAAD in its mission to accelerate acceptance of LGBTQ people," Stokes noted. "Bud Light stood with the community at a time when many brands did not, and their continued outspoken support sets the bar for other global brands.
3. Absolut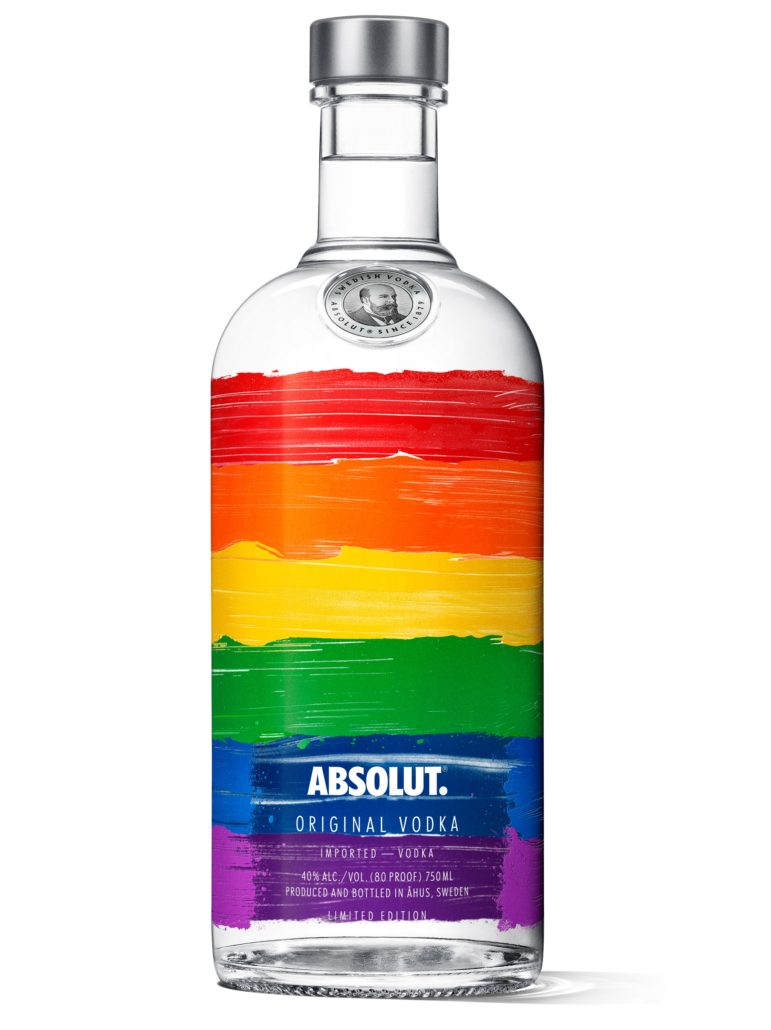 If beer isn't your cup of, well, beer, you can always invest in Absolut instead. The vodka powerhouse was the first spirits brand to throw its public support behind LGBTQ+ rights more than 38 years ago. In honor of the 50th anniversary of Pride, Absolut has teamed up with a number of organizations, local festivals, and activists in the community to accelerate LGBTQ+ acceptance.
Along with their social appearances, the vodka brand has also showcased a new bottle featuring a hand-painted rainbow flag design. To prove that their devotion to LGBTQ+ issues will last long after Pride Month, Absolut will stock your favorite store's shelves throughout the rest of the year.
Best of all? The brand is also working to raise awareness and start a conversation about LGBTQ+ issues through its digital hub. Not only will this promote understanding, but the company also hopes that this conversation will inspire future endeavors for Absolut. Though the company undoubtedly relies on the help of the world's 700,000 consulting firms on projects and manufacturing locations, getting this user feedback is vital for the company's future success in sociopolitical movements.
4. ASOS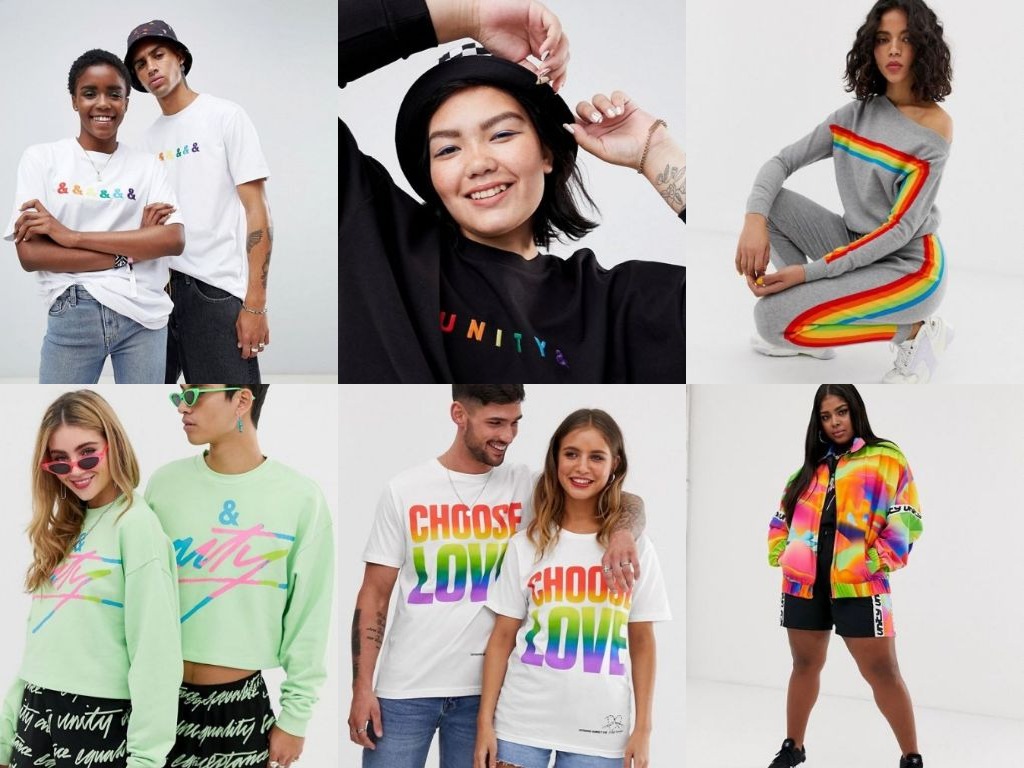 Express might be leading the charge for the middle class, but ASOS is truly a fan favorite among frugal fashionistas. As an online retailer, its managed to tap the global market of consumer spending where more than $2.86 trillion is spent each year online alone. Partnering with GLAAD for the third time, the online retailer has unveiled a collection of 50 new pieces in honor of Pride Month, including ASOS Curve and ASOS Plus styles.
ASOS notes that their collaboration with GLAAD has raised more than £200,000 in their efforts to date (more than $252,600 U.S.). This year, 100% of their net profits garnered from the collections will be donated to help GLAAD and their efforts.
5. Sally Hansen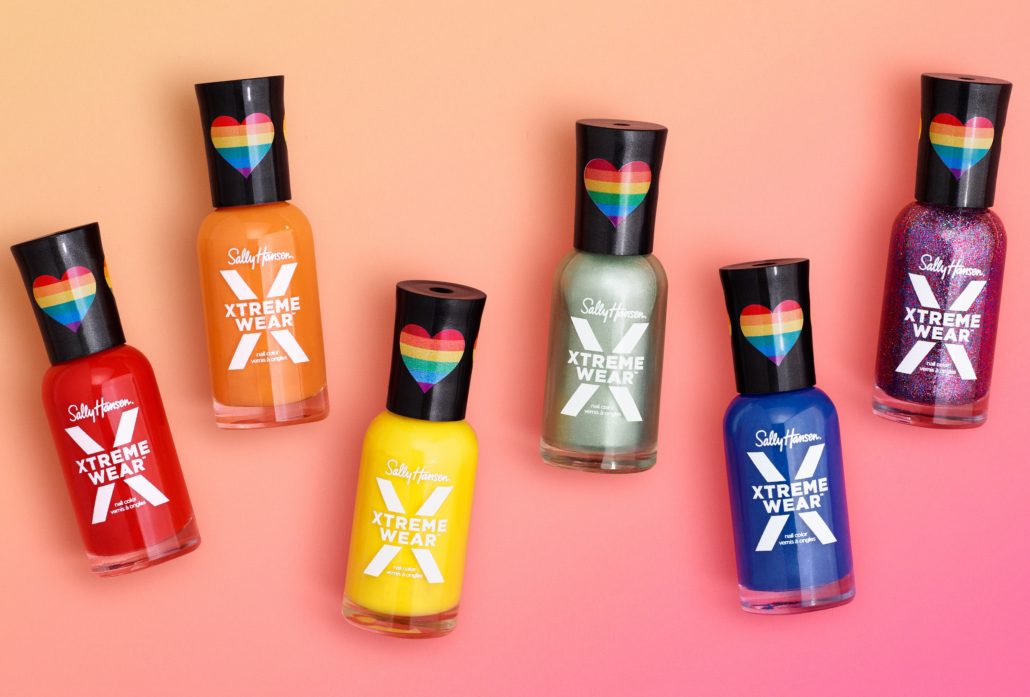 Sally Hansen knows that good drinks and good outfits aren't photo-ready without beautiful nails. In its newest collaboration with GLAAD, Sally Hansen has released its Pride Collection. The collection features six Xtreme Wear shades in strikingly bold colors that represent the colors of the rainbow.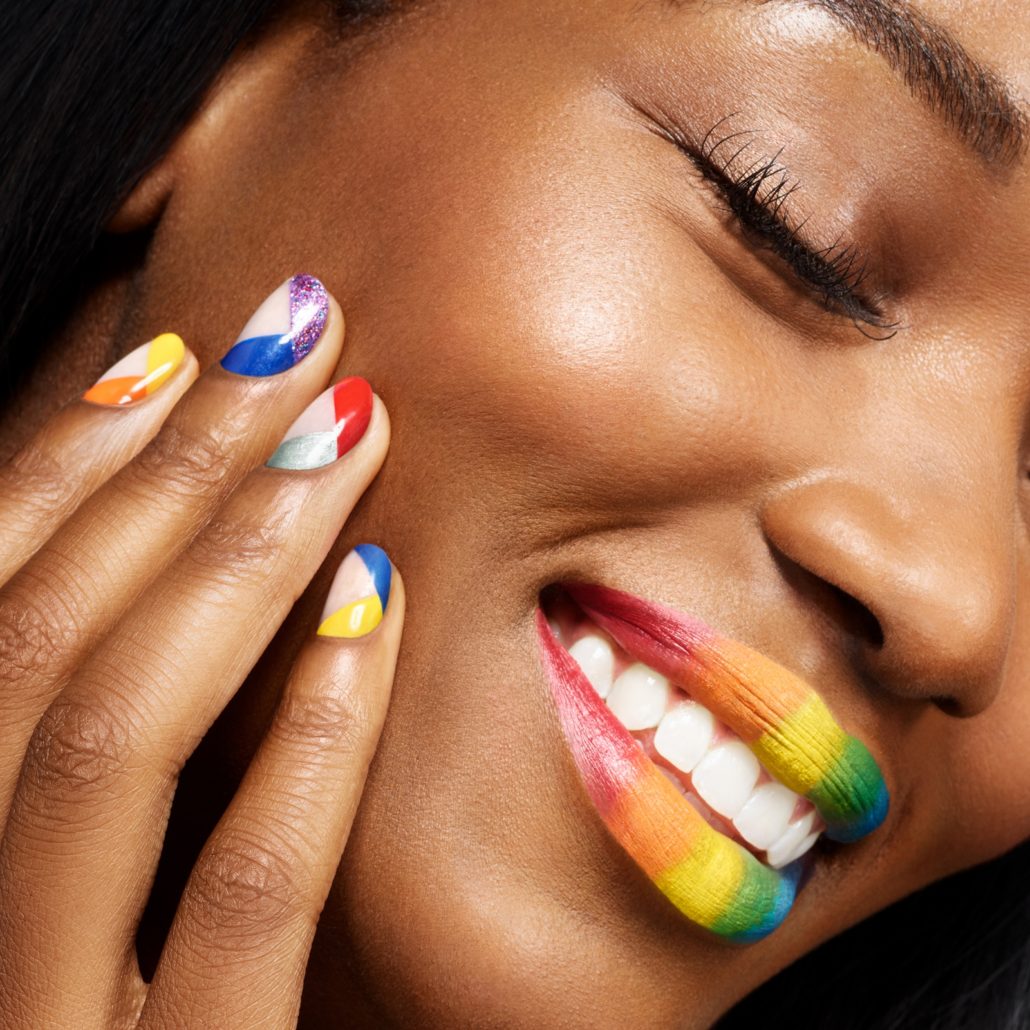 You can order the colors online or from your local Walgreens or Ulta locations. At the Ulta locations, you can also invest in the entire collection as a gift set for only $16.99.
Celebrating the organizations who do it right is essential during Pride Month. Since 50% of all customers enter a business because of its signage, it's expected that similar numbers will buy a product because of its packaging. If we want to encourage corporations to continue making strides for LGBTQ+ rights and advocacy, recognizing organizations that are doing it well is just as important as calling out the corporations who are getting it wrong.