Hawaii's Kona Brewing Company graced New York City just in time for summer – introducing we "mainlanders" to some of their most popular beers offered nationwide.  We must give kudos to Kona Brewing for making light beers that are actually interesting! We had the opportunity to try Kona's Tropical Pineapple Gold Cliff IPA, Big Wave Golden Ale, Kanaha Blonde Ale, and Longboard Island Lager.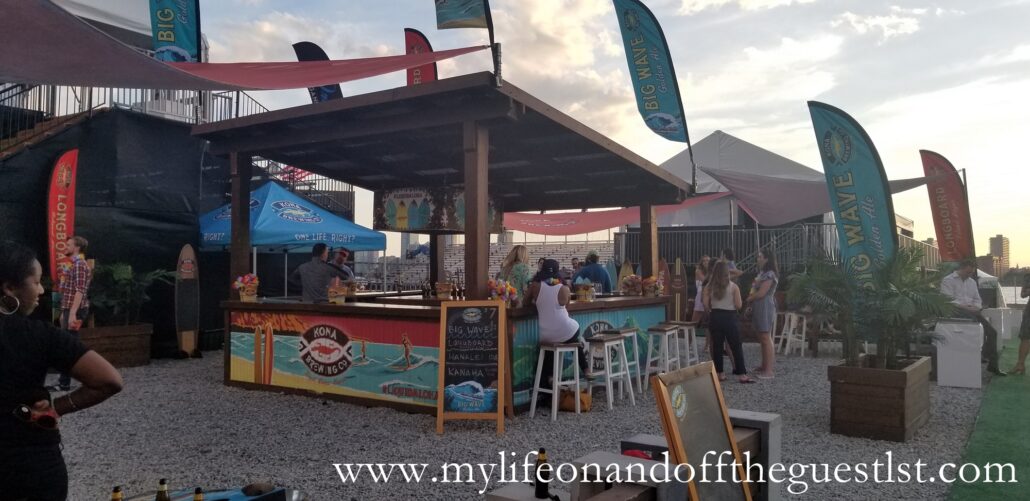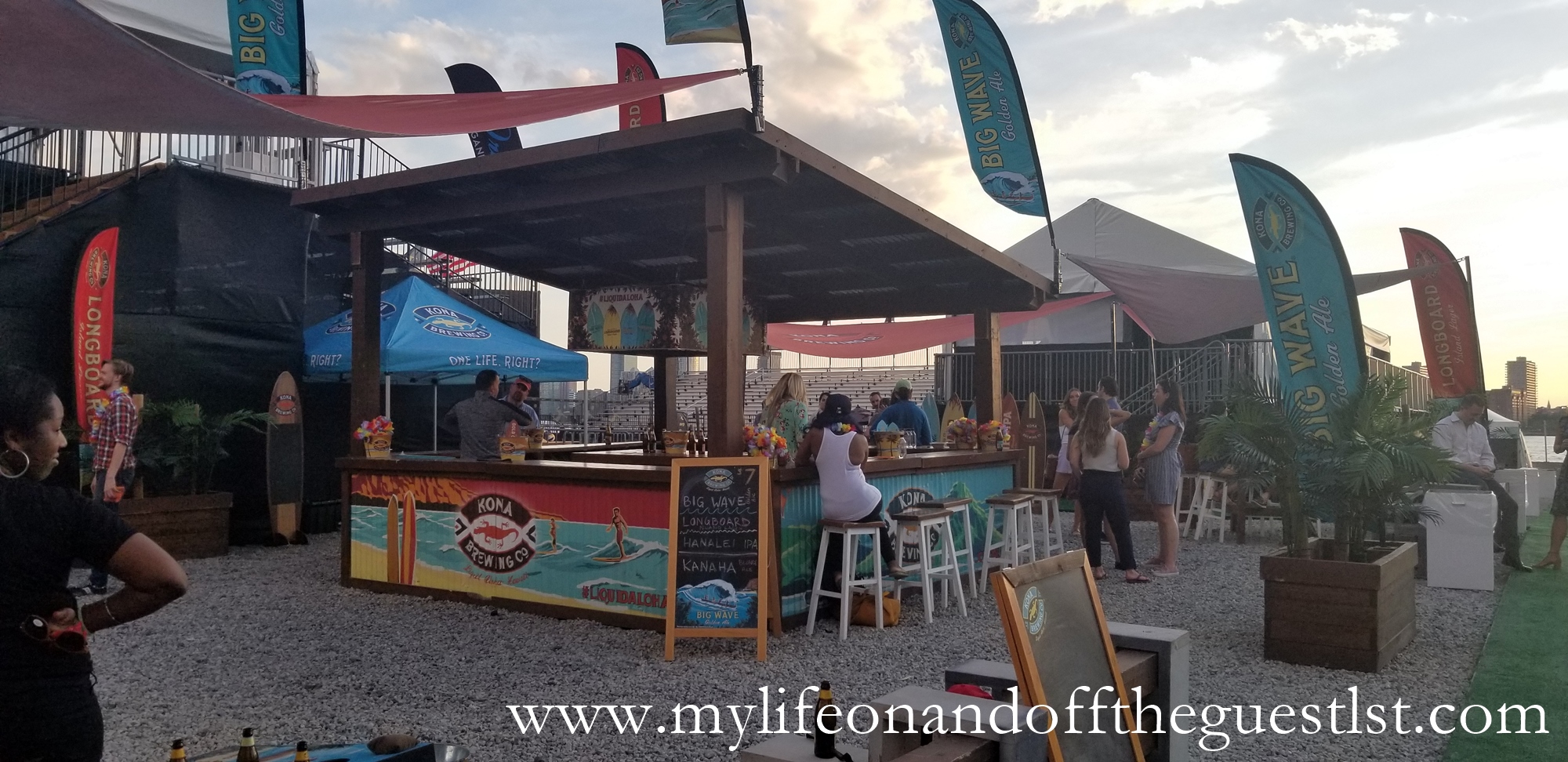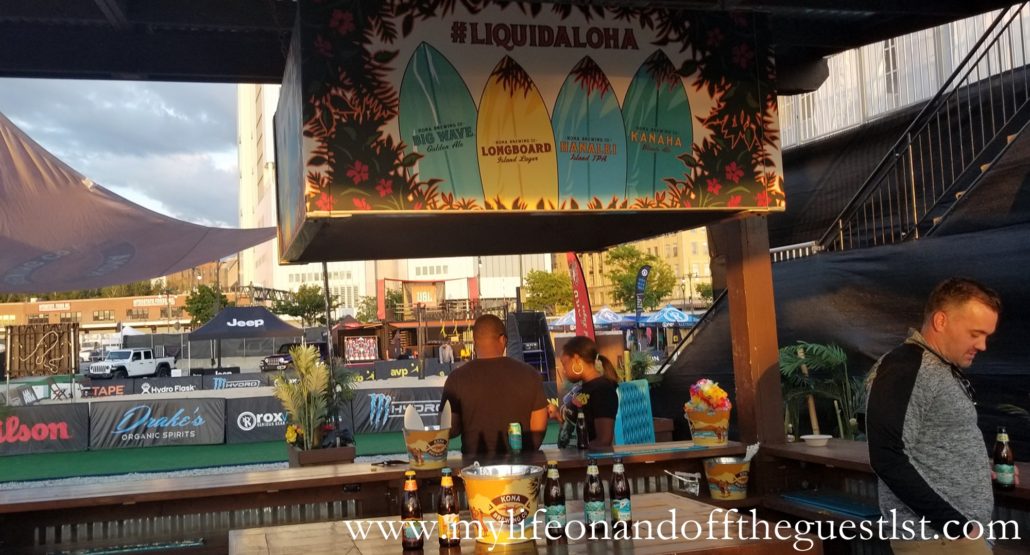 Kona has brews that are available both on the mainland and some exclusive to Hawaii only. They brew more than a dozen beers a year, but the regulars are our classic ales and lagers available in all 50 states.
Gold Cliff IPA Tropical Pineapple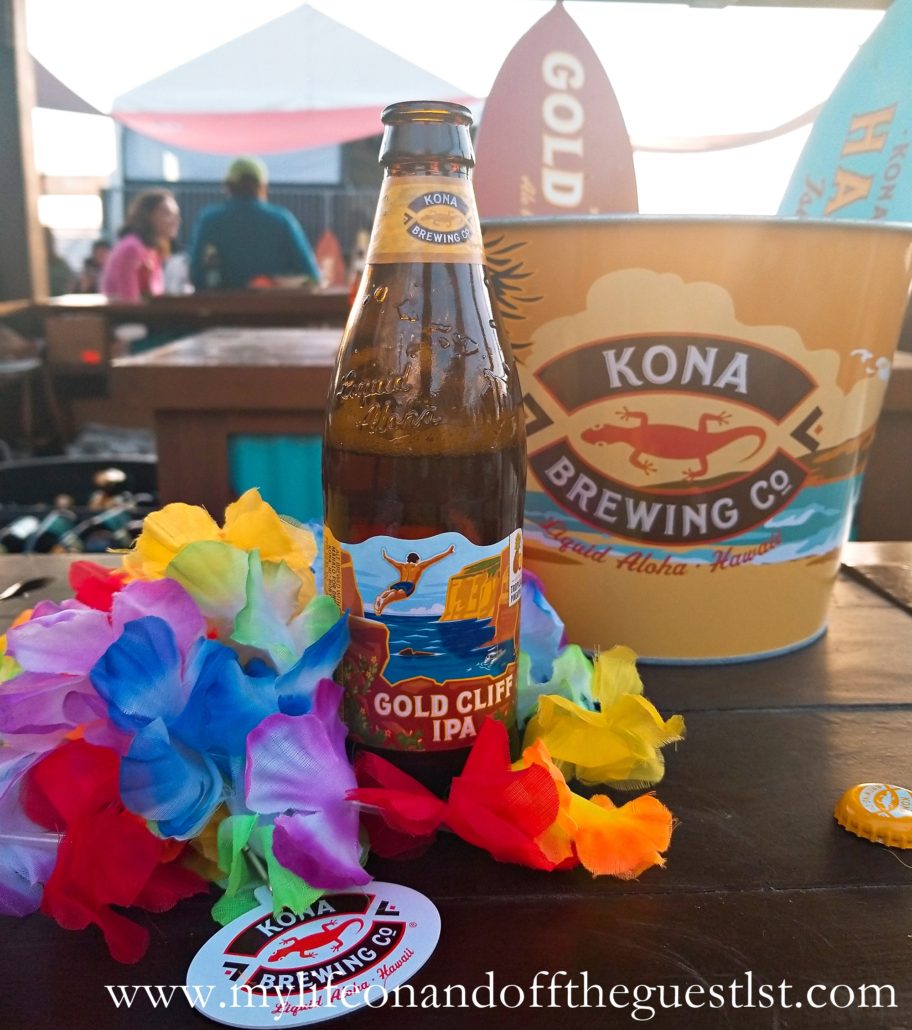 Gold Cliff IPA draws you in with its beach and postcard-worthy dark brown bottle embossed with the Hawaiian islands. For those not familiar, an IPA is an acronym for 'Indian Pale Ale' – this is a lighter brown beer that typically has a very herby but subtle medicinal note. Every side of this vintage sized bottle gives you a nostalgic feeling of exploring the Hawaiian coasts – or at least watching amazing surfing films from the '50s and '60s.
Gold Cliff IPA is a great entry point to appreciating the distinct taste of IPAs – it is floral and fruity with a real natural pineapple flavor. It's not too sharp but definitely not sugary sweet. I found this IPA very refreshing and totally get why they embossed "Liquid Aloha" on the neck of the bottle – this is perfect light IPA to put in the cooler for sipping beach-side (or poolside then beach side) on a sun-drenched day. I especially love that the bottle lists the calorie and carb content – for those who are actively counting – Gold Cliff is only  212 calories per serving.
Big Wave Golden Ale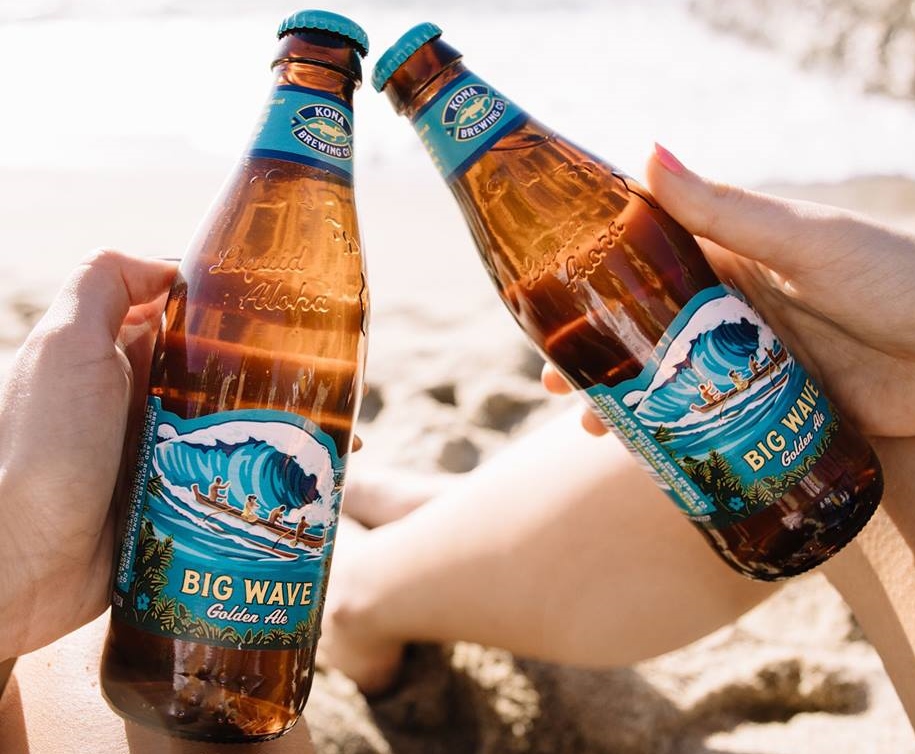 Big Wave like a long cool drink from an oasis.  It is LIGHT and bubbly. At 4.4% ABV and 142 calories, each sip was refreshing and airy. Kona describes their Golden Ale as the perfect beer for after a day out on the water – it felt very hydrating. This is a chill beer for a low key buzz so that you can fully experience the environment around you and share the adventures of the day with others.
Kanaha Blonde Ale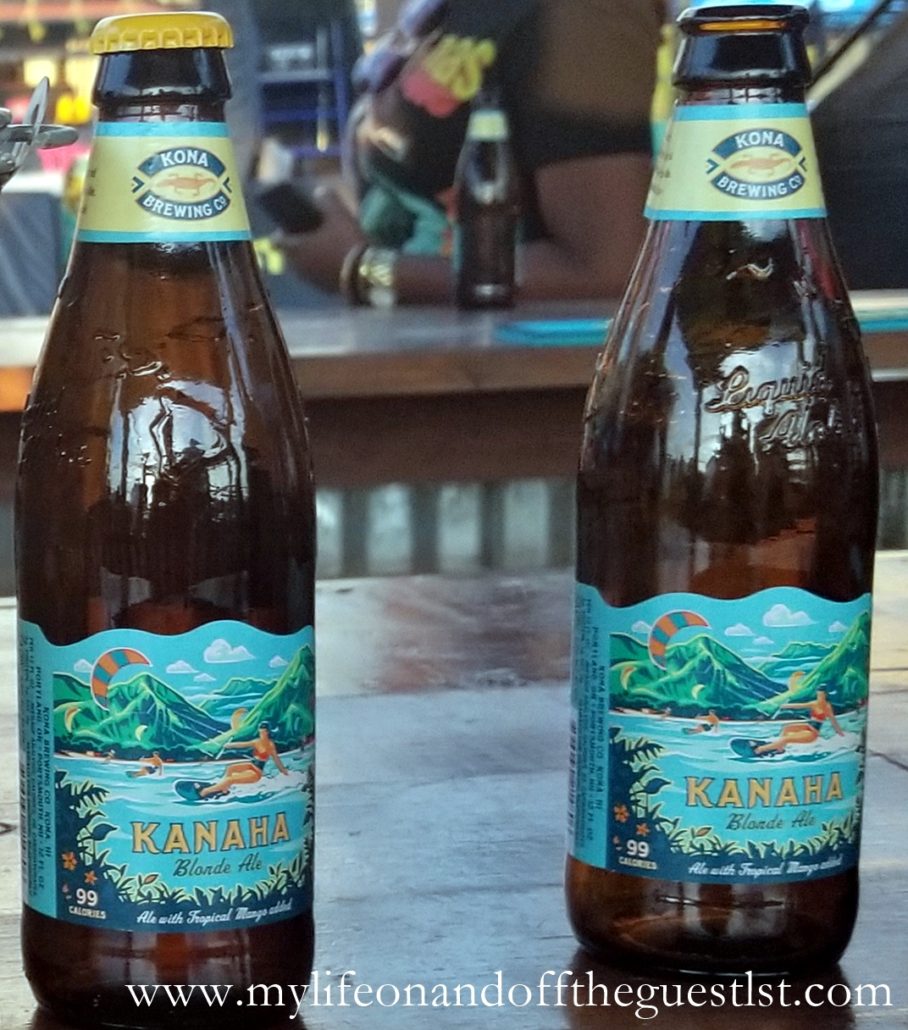 For those who enjoy a low key sip, chill, and share moments, this Blonde Ale has the lowest ABV (4.2%) and calorie count  (99 calories per bottle). Although not sweet, Kanaha Ale is infused with a very small but bright note of mango and is palatable to enjoying with…dare we say it? Cannabis. Have you ever considered pairing beer with your favorite strains of weed? If it's ever crossed your mind, the most important thing to consider is picking a beer and a bud with terpenes that won't overpower each other in the aroma.  (Terpenes – (terps) in case you are wondering, are the organic compounds found in herbs that give it flavor). The mild and light tropical flavors of Kanaha are a great candidate for pairing. Kanaha would also pair well with grilled seafood and salads.
Longboard Island Lager

For the traditionalists, Longboard Island Lager is a smooth, refreshing traditional beer, fermented and aged for five weeks for a smooth flavor. Another year-round favorite for the beach that pairs well with pizza, chicken, garlic knots, and many other party foods that will marry well with the beer's hoppy aroma.  You can drink this lager goes with almost any meal. At 4.60% ABV, and 144 calories, you'll make any of your friends happy you brought a few six packs to the luau.

Keep an eye out for their Hanalei Island IPA. After launching exclusively in Hawaii in 2016, Kona Brewing Company opened its refreshing fruit-forward IPA, to the U.S. mainland. The tropical fruit-forward brew features Passionfruit, Orange and Guava.
To find Kona Brewing Company beers near you, visit www.konabrewingco.com.
EDITED BY GLASGOW SKINNER