The Nicholas K Fall 2016 Collection fashion show was our first (and only) early morning show during this season of NYFW the Shows, and with their mesmerizing looks, the brother and sister design duo certainly made this early bird happy. We've always enjoyed the lush, layered looks from Nicholas K, which was wonderfully in abundance at their Fall 2016 Collection show.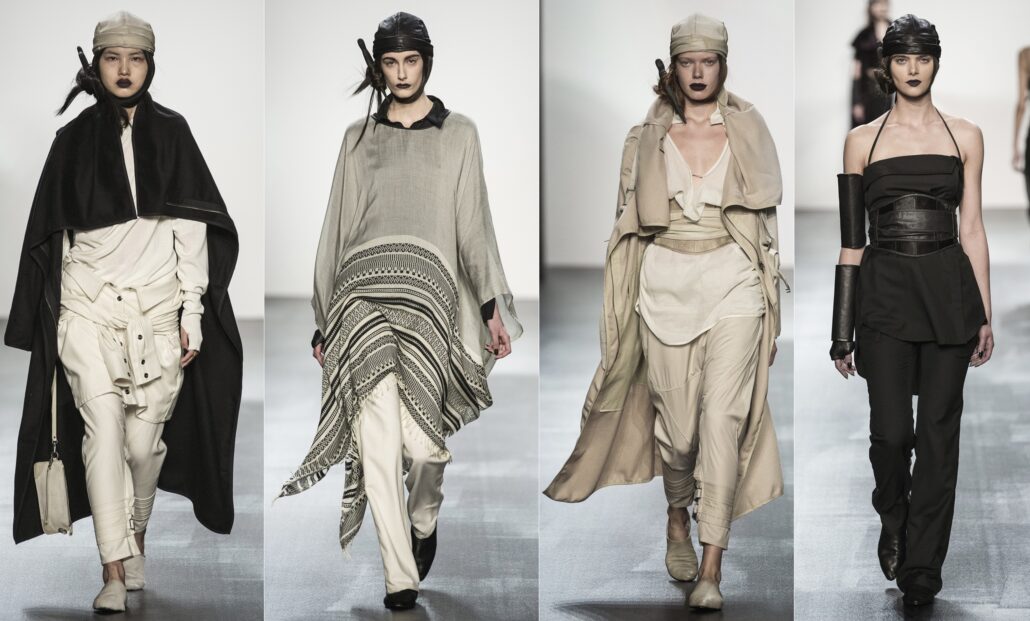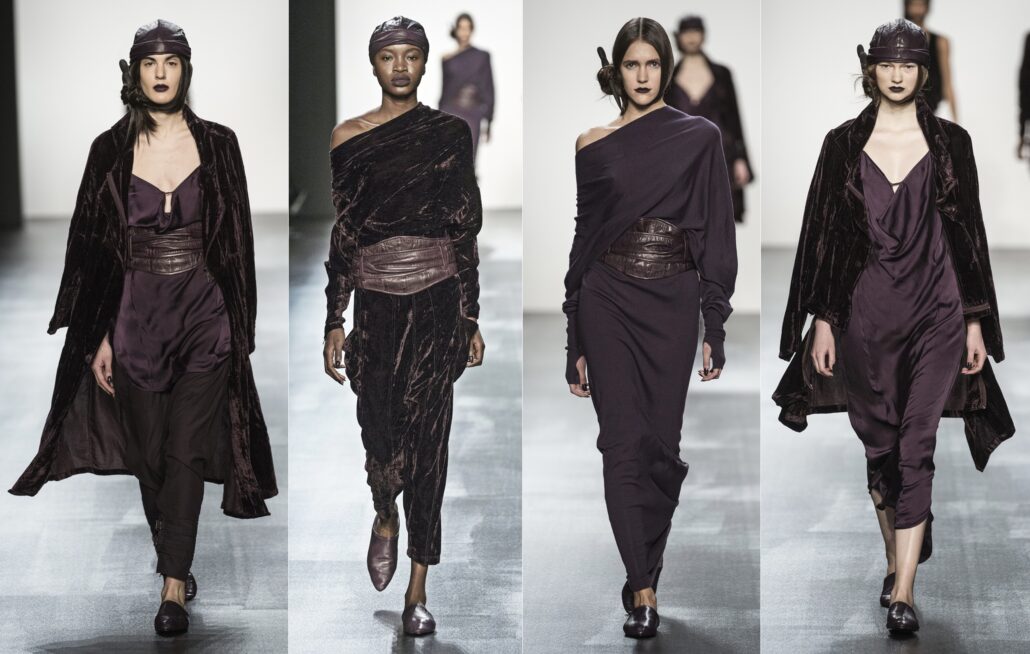 This season's collection was inspired by architect Paolo Soleri's concept of Arcology, a "vision of architectural design principles for very densely populated habitats"; the marriage of architecture and ecology. If you're a gamer, have seen the Matrix movies, or season four of sci-fi show Andromeda, you've noticed these amazingly designed, self-contained, densely populated habitats. This inspiration perfectly embodies the Nicholas K Fall 2016 Collection, which has always branded itself as nomadic fashion, with looks that, much like its wearers, flow from season to season and could be integrated seamlessly into various aspects of  our lives. The brand continues to offer luxurious everyday sportswear with an urban edge.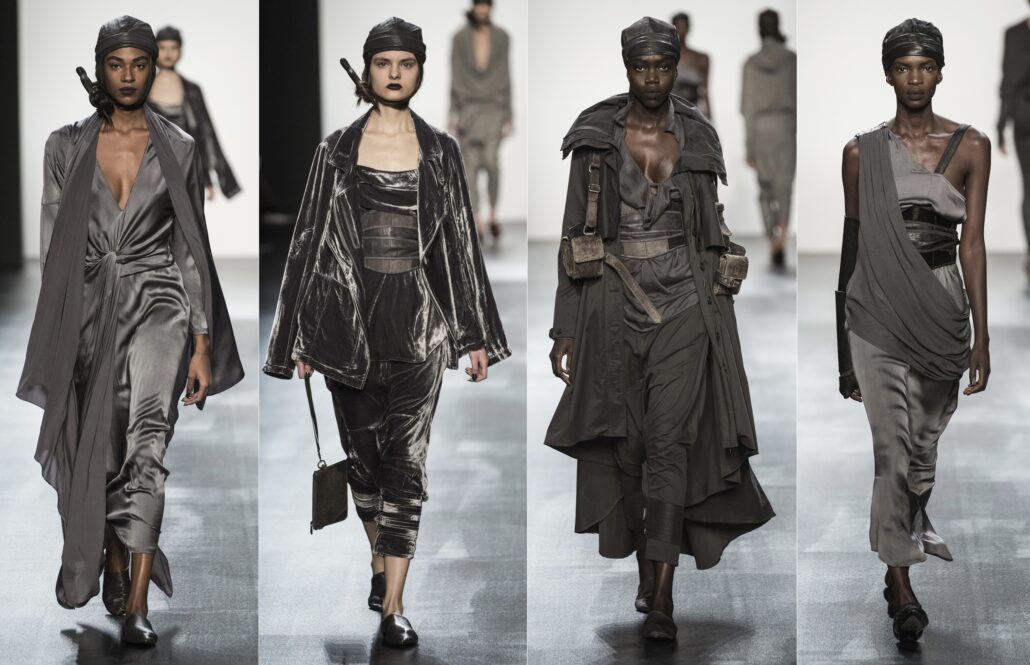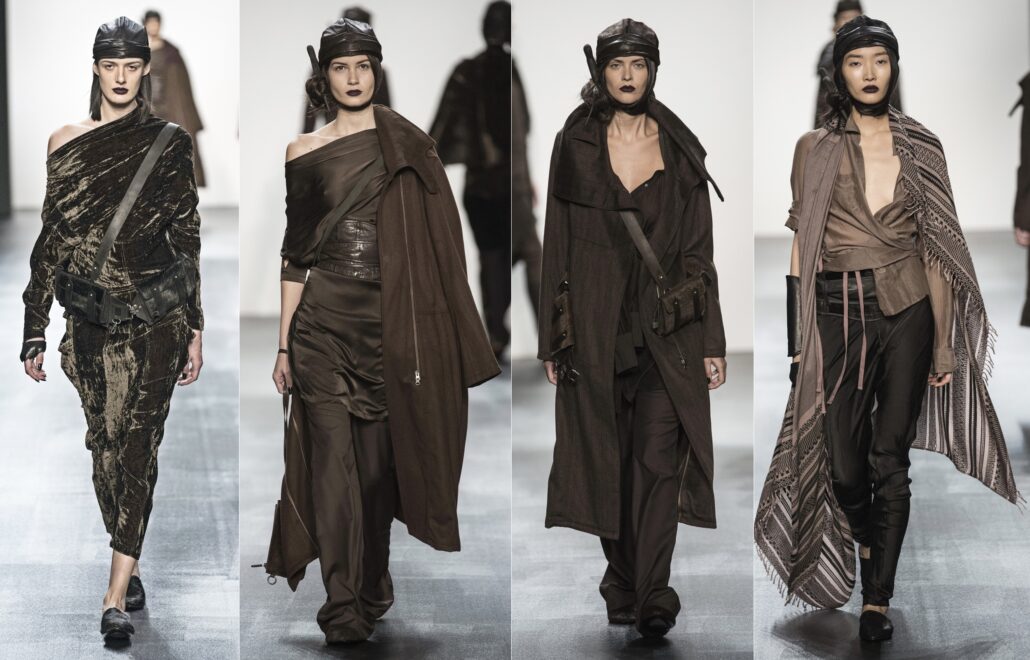 The collection's palette featured muted hues, and included such tones as aubergine, amethyst, mauve, black, iris, earth, smoke, dust, etc and boasted draping silhouettes of tunics, kaftans, ponchos, reversible silk and knitted dresses, convertible shirts, and our favorite….jumpers. The collection also highlighted a fabrication we're excited for, velvet! Lots of looks were seen in decadent silk velvet (are we the only ones who likes to pet the luxe fabric?), which joined other luxurious fabrics like pony fur, stretch silk satin, merino wool, Australian wool, and lambskin.
What do you think of the Nicholas K Fall 2016 Collection? Are you ready to upgrade your wardrobe to a more nomadic way of style? Let us know in the comments.
PHOTOS COURTESY OF NICHOLAS K