Tech. It's everywhere and we're connected all the time. Some 40 Zettabytes of data — that's 40 trillion gigabytes — will be bouncing around cloud computing networks in 2020, so it's only fair to rein things back into a realistically graspable technical arena and start getting acquainted with the neatest new techie gifts that'll be on all sorts of wishlists this holiday season.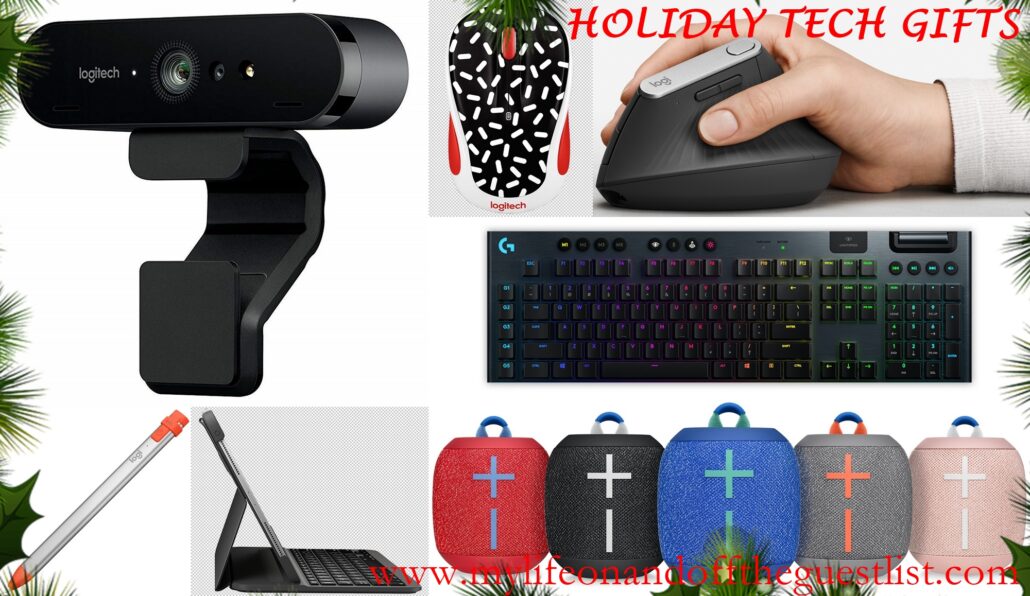 Whether your brother is an avid gamer or your bestie has been eyeing the newest headphones, you can find the perfect gifts for your loved ones in the tech world. Let's take a look at the top techie gifts you can get for the tech-lovers in your life for the holidays this year.
1. Slim Folio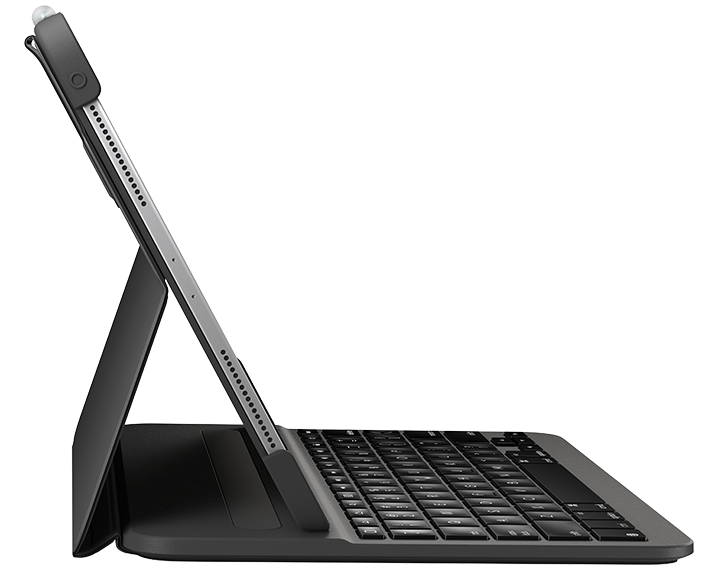 The Slim Folio is a product from Logitech, one of the biggest names in the consumer gadget industry. This folio acts as a protective cover for your Apple iPad while also giving you a keyboard for it that is as well-designed as any on a standard laptop. The keys are large and well-spaced and the keyboard even includes a full row of iPadOS shortcut keys. The Slim Folio includes a storage spot for your Apple Pencil or Logitech Crayon and will adapt to your typing position, whether that's on your lap as you cozy up on the couch or you're sitting at a desk to get some serious work done. The Logitech Slim Folio currently costs $99.99.
The Slim Folio Pro provides an even more enhanced experience than its counterpart with an all-in-one backlit keyboard. This case fits the 11-inch and 12.9-inch iPad Pro and costs between $119.99 and $129.99.
2. Crayon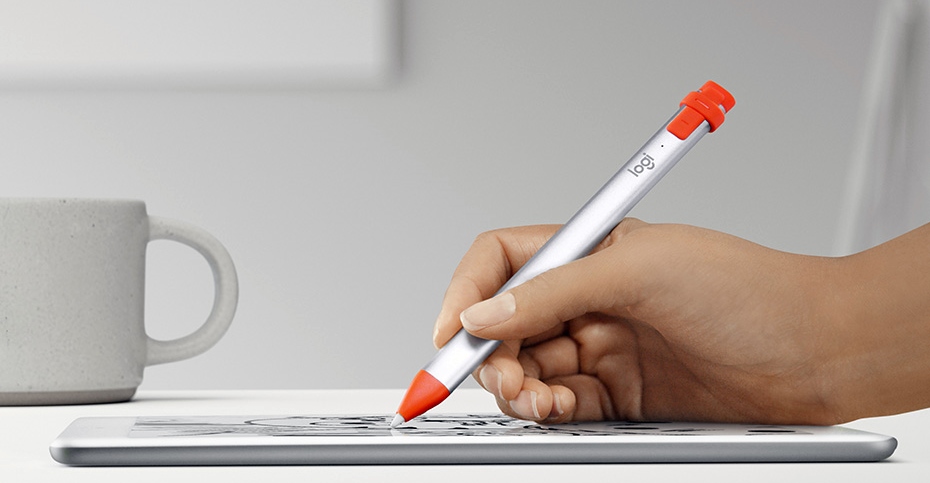 Another Logitech product, Crayon is a pixel-precise digital pencil that is compatible with all iPads made in 2018 and later. Crayon works with any app that supports Apple Pencil, allowing you to do things like take handwritten notes, mark up PDFs, or draw digital artwork. You won't experience any noticeable delays when using Crayon and you can even rest your hand on your iPad's screen when drawing without confusing its touchscreen technology. Logitech Crayon costs $69.99.
3. BRIO 4K Pro Webcam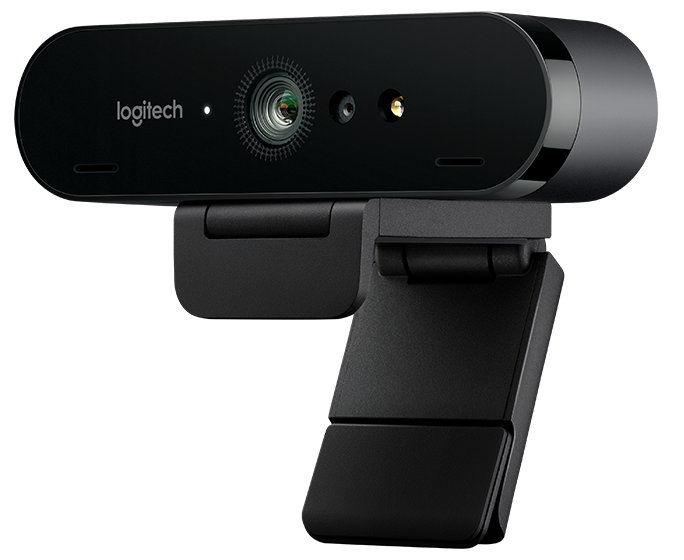 Hailed as Logitech's best webcam, the BRIO 4K Pro Webcam offers 4K UH and 5X zoom for stellar video quality. The webcam's features provide support for infrared-based facial recognition to strengthen login security. With about 87% of small businesses experiencing a security breach in 2012 alone, companies and individuals alike need the latest tech to protect themselves from cyber dangers. The advanced features of the BRIO 4K Pro Webcam also allow you to look great in any illumination and offer several FOV options. This Logitech Webcam costs $199.99 and makes wonderful techie gifts.
4. Jaybird Headphones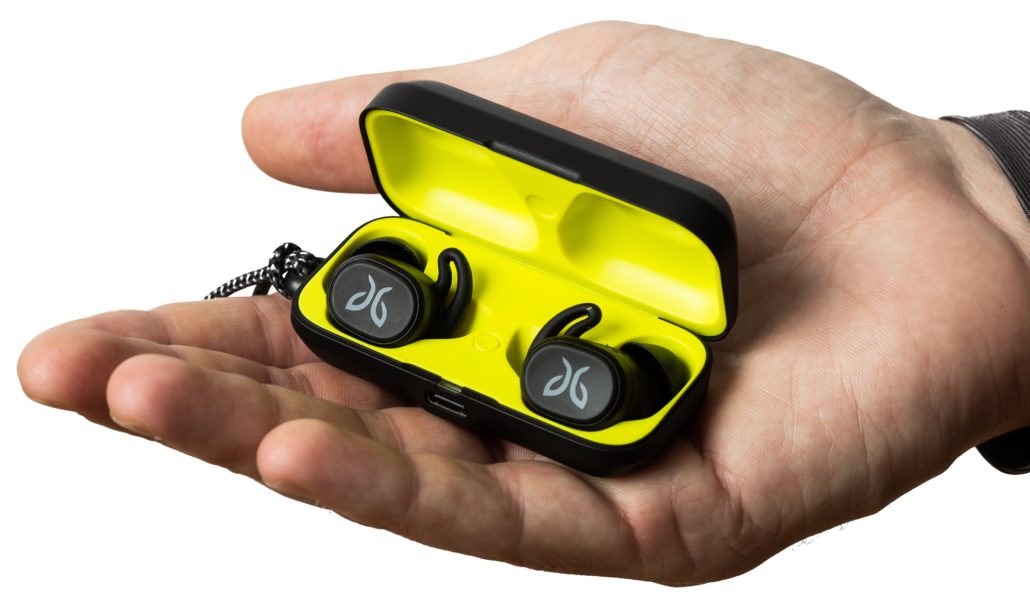 With so many people using music streaming services like Spotify now, almost everyone is looking for the best way to listen to their beloved artists wherever they go. Jaybird has a line of high-tech headphones that are perfect for the music-lovers on the go. The Jaybird Tarah features a streamlined design and provides six hours of high-quality wireless sound per charge. They're fully waterproof and outfitted with comfortable silicone ear gels and the Speed Cinch cord adjustment system to achieve the perfect fit. The Tarah also gives you one-touch access to your smartphone's Google Assistant or Siri, allowing you to manage calls while running, training, or riding. The Jaybird Tarah costs $99.99.
The Jaybird X4 has many of the same features of the Tarah but offers eight hours of high-quality wireless sound per charge. The X4 also comes with interchangeable tips and fins to provide a customizable fit for any ear size. The Jaybird X4 costs $129.99. The Jaybird Tarah Pro is the most advanced of this headphone line with an industry-leading 14-hour battery life. It also features SnapLock magnetic buds that fasten around your neck and automatically turn the music off when you're not using them to conserve its battery life. The Jaybird Tarah Pro costs $159.99.
Jaybird's latest release is the Jaybird Vista, a completely wireless set of earbuds that offer a high-quality audio experience. About 36 million Americans experience some degree of hearing loss, but the premium sound quality that comes out of these headphones can make anyone feel like their hearing is as good as it was when they were young. These earbuds each have 16 hours of battery life that come from a compact charging case, giving you 32 hours of uninterrupted independent bud use. Just a five-minute quick charge for each bud will give you an hour each of playtime. The Jaybird Vista costs $179.99.
5. Logitech G915 Lightspeed Wireless Mechanical Gaming Keyboard

This keyboard is one of the fastest in the market with Logitech G's Lightspeed Wireless technology that provides a pro-grade 1ms report rate. Even a professional stenographer who is required to type over 225 words per minute can't communicate information that quickly. The Lightspeed keyboard also has five on-board programmable G-keys, allowing you to put whatever custom macro sequences and in-app commands you need at your fingertips. This kind of keyboard will be great for those who buy unranked smurfs from sites like https://www.unrankedsmurfs.com to rank up quickly if they like to play the highly competitive team-based and popular game League of Legends, the macro sequences will allow you to use your champion abilities with perfection and you can even do so wearing some premium and rare skins from the likes of the previously stated site! The G915 Lightspeed Wireless Mechanical Gaming Keyboard has an MSRP of $249.99.
6. Ultimate Ears Bluetooth Speakers

These colorful Bluetooth speakers from Ultimate Ears combine playful design with a high-quality listening experience. The Ultimate Ears WONDERBOOM 2 has 13 hours of battery life and is dustproof and waterproof, even floating when it meets water. These protective features paired with the all-new Outdoor Boost, which gives the speaker a louder and crisper sound in outdoor settings, make it your perfect companion for outdoor adventuring. The WONDERBOOM 2 costs $99.99.
The Ultimate Ears myBOOM 3 is a fully personalized Bluetooth speaker with all of the protective features of the WONDERBOOM 2. While many electronics need to be stored between 50 and 80 degrees Fahrenheit to maintain peak condition, the myBOOM can withstand nearly everything mother nature has to throw at it. To make the speaker uniquely yours, you can choose from a range of modern fabrics, select colors for different parts, and even add your name or other text on the back of the speaker. Since you design it, the speaker is made to order and will ship within three to four weeks. The myBOOM 3 costs $179.99.
7. Logitech Wireless Mouses

Whether you need a wireless mouse for everyday use or the ultimate gaming experience, Logitech has you covered. The new Logitech M325C Collection offers a wide array of designs to match your unique style, whether that's cheery florals or rugged camo. This wireless mouse is easily portable, comfortable, and will stay powered for up to 18 months. Although the average computer mouse harbors about 21,000 germs per square inch, you can easily wipe down this small and durable mouse for the best hygiene practices. The mouses in the M325C Collection are extremely affordable at just $29.99. With this being said, this mouse, in particular, may not be for everyone. If this is the case, it may be worth it to view list here, in the hopes of having more options when it comes to choosing a wireless mouse as a gift for a tech lover.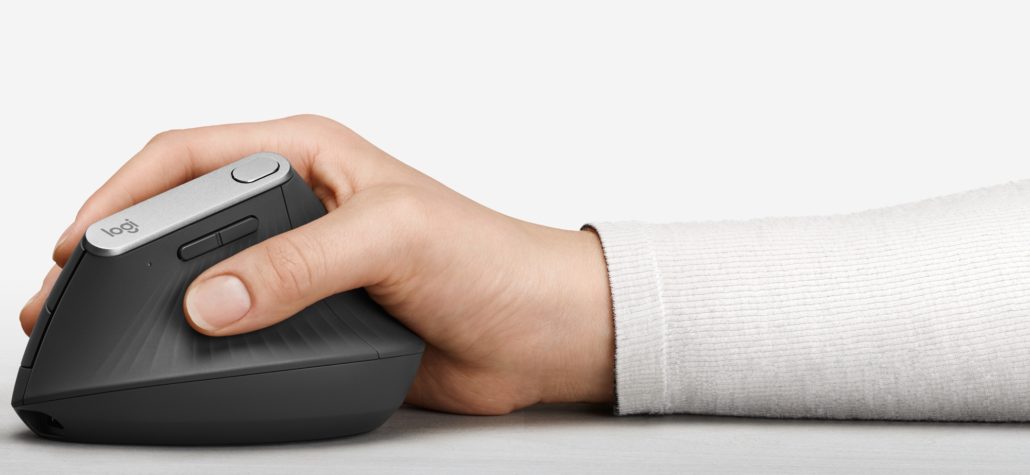 Logitech also offers high-tech computer mouses for gaming. The MX Master 3 Advanced Wireless Mouse is Logitech's most advanced mouse yet in their Master Series. It's quiet, fast, and offers instant precision and endless potential for advanced users. The G502 Wireless Gaming Mouse is made for serious gamers, with the next-generation HERO 16K sensor and POWERPLAY compatibility. The mouse has an ergonomic design for hours of comfortable gameplay and is seven grams lighter than previous models for optimal speed. The MX Master 3 costs $99.99 while the G502 has an MSRP of $149.99.
Shopping for the holidays can be a challenge, but these techie gifts and gadgets will make the struggle much easier for you this year. There's something for everyone on your shopping list and they'll be sure to remember your thoughtfulness for years to come with these wonderful techie gifts and must-have gadgets.